Safety at School: Case Study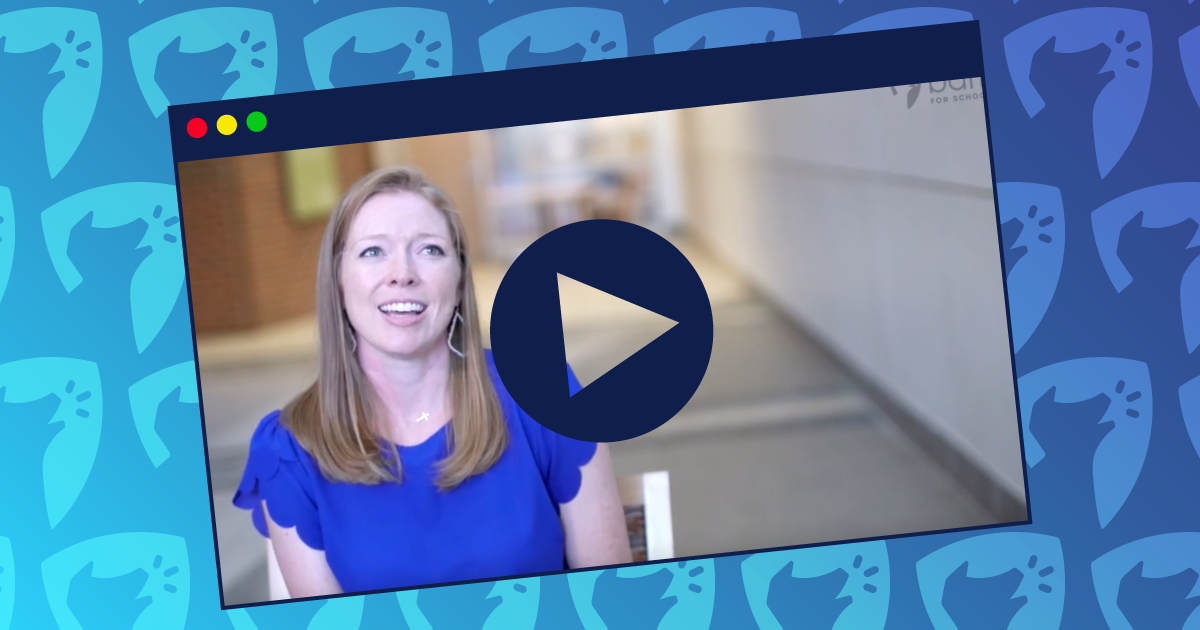 Our mission at Bark for Schools is to help keep K-12 students across the country safe online and in real life, but we know that it takes more than just schools to make this happen. Our free Parent Portal — formerly known as the Family Alerts Dashboard — empowers parents to partner with their child's school to receive alerts after classes let out, on weekends, and over holiday breaks so that alerts are less likely to fall through the cracks. "The Parent Portal is the bridge that helps ensure kids are protected around the clock when it comes to online safety at school," said Bark for Schools SVP Jeff Reistad.
In this video, we sat down with Mount Vernon Presbyterian School and discussed how the Parent Portal helps them align with families when it comes to student safety.
Mount Vernon Presbyterian at a Glance
Located just outside of Atlanta in Sandy Springs, Georgia, Mount Vernon is a school of "inquiry, innovation, and impact." The school works together with families and the community to educate college-ready students who will graduate as globally competitive and engaged citizen leaders. To achieve these goals in today's world, Mount Vernon knows equipping students with strategies to use technology in a meaningful way is absolutely essential.
Safety at School: Using the Parent Portal
The faculty, administration, and staff of Mount Vernon strongly believe in the power of working together with families. "We seek to partner with parents when it comes to accessing technology, and Bark's [Parent Portal] has been instrumental to us," said Katie Cane, Director of Instructional Technology. "It's been a huge win to educate parents on what we as a school do to keep students safe and also to give parents strategies that they can use at home."
Part of helping to keep students safe online also comes from the ability to know what's going on in student lives — and the Parent Portal helps facilitate this. "One of the things that Bark has helped with is giving me specific information that students might be dealing with. And when I connect with the parents, that gives the parents the easy entry into that conversation," said Max Hanson, Dean of Student Life & Operations. Thanks to the Parent Portal, several emotionally-charged situations concerning teenagers and social media have been diffused, allowing the school and families involved to address the situation directly.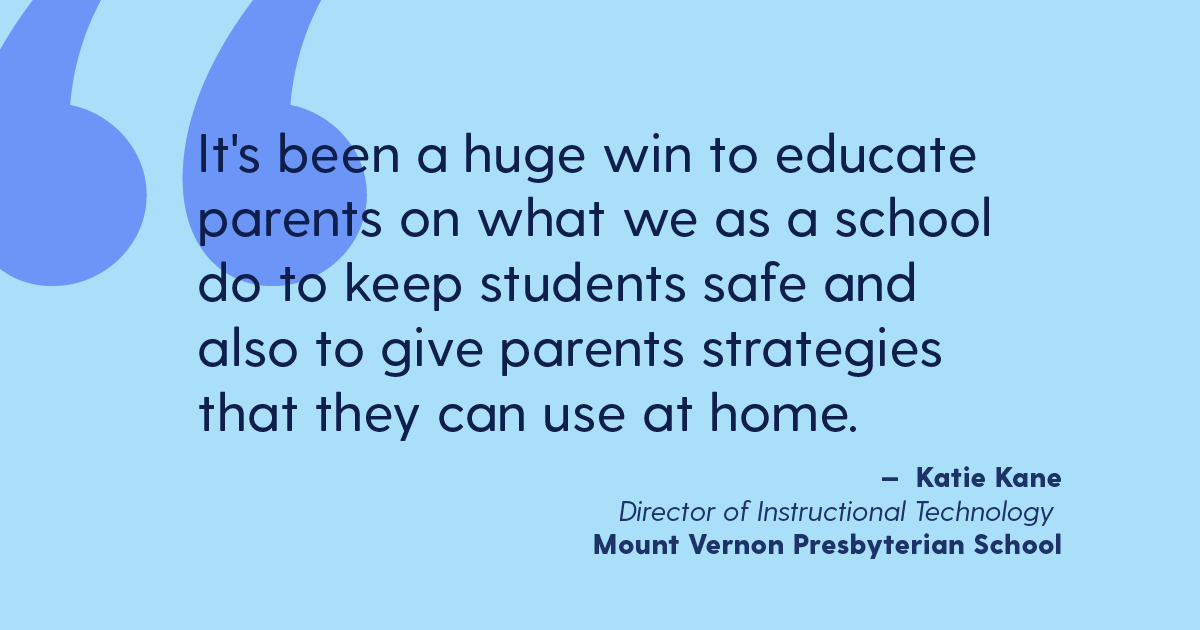 A Smart School Safety Solution
Bark for Schools was developed in the wake of the tragic shooting at Parkland, Florida, as a way to give back to school communities. With the technology for helping to keep kids safe on their online accounts already in place in our product for families, we decided to extend our service to all K-12 public and private schools in the U.S. — at no cost to them or their communities.
Schools can learn more about Bark for Schools by visiting our website and reading our safety at school case study of Plum Borough School District, and parents can monitor their children's personal devices with Bark for Families. Bark monitors texts, chat, email, YouTube, and more than 24 social media platforms and alerts you when there's something you might need to know about. for a free, one-week trial!
About Bark
Bark is a comprehensive online safety solution that empowers families to monitor content, manage screen time, and filter websites to help protect their kids online. Our mission is to give parents and guardians the tools they need to raise kids in the digital age.