Tools to Help Protect Students Online: A Conversation with Lenovo, Bark for Schools, and More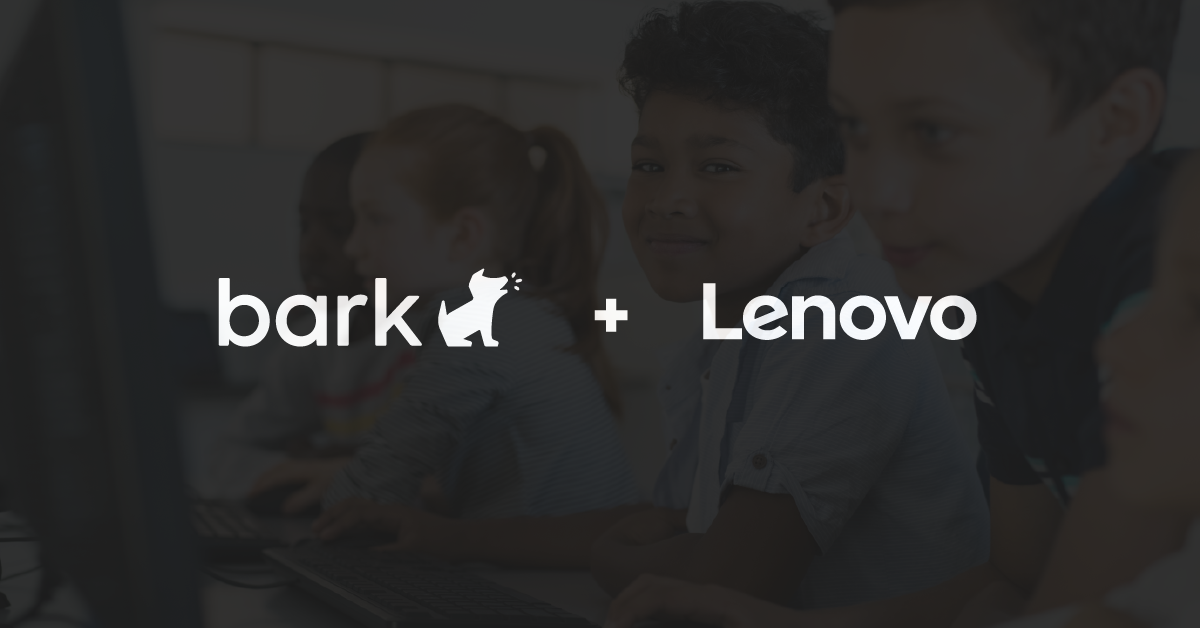 Navigating the challenges of student safety in the fall of 2020 can be a complicated matter for schools across the U.S. Fortunately, Lenovo is here to help with an informative webinar series entitled "6 Smarter Strategies for Distance Learning." For the first episode (available to stream in its entirety for free below), schools will learn about tools that can help protect students online as they learn remotely. Our very own Bark for Schools is a featured partner, as well as DNS Filter and FifthGear Technology Concepts. Tune in to get useful tips and learn about these groundbreaking tools that can help keep your students safe online and in real life. You can also read more about Bark for Schools here.
About Bark
Bark is a comprehensive online safety solution that empowers families to monitor content, manage screen time, and filter websites to help protect their kids online. Our mission is to give parents and guardians the tools they need to raise kids in the digital age.