Twitter Porn: Here's What Every Parent Needs to Know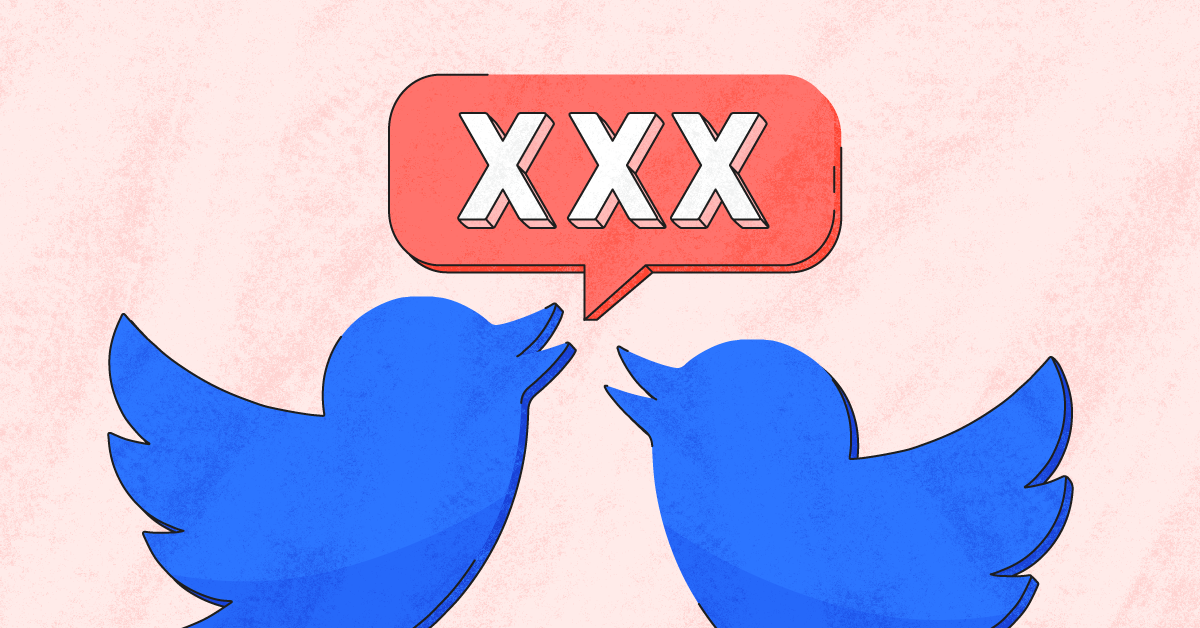 **This blog post was updated on August 6, 2021.**
As a parent, you might have found the title of this blog post surprising for two big reasons. First, Twitter probably isn't the first platform that comes to your mind when you think of porn. And second, when you think about social media sites popular among kids, interactive favorites like TikTok and Snapchat generally outshine the more news-heavy and adult-focused Twitter.
So, how — and why — are kids looking at Twitter porn? The short answer: because the company makes it really easy to find it. In this post, we'll take a deep dive into this concerning trend. We're here to help you learn how it works as well as how to help protect your child from seeing things they aren't ready for yet.
Twitter's Complicated Relationship With Sexual Content
Unlike more aggressively moderated social media platforms like Facebook, Twitter aims (in theory, at least) to strike a balance between censorship and free expression. In practice, this results in a sometimes wild and potentially harmful environment for children. The company acknowledges in its rules and policies that users may be exposed to inappropriate content — full stop. To help limit this exposure, Twitter "encourages" users to adhere to two well-meaning but hard-to-enforce rules:
"

You may not post media that is excessively gory or share violent or adult content within live video or in profile header, or list banner images.

" This means that inappropriate content

can

be posted, just not in the more public spaces where someone may accidentally stumble across it. Those who go searching, on the other hand, have free rein once they find it — and are completely unprotected.

"Y

ou can share graphic violence and consensually produced adult content within your Tweets, provided that you mark this media as sensitive.

" All this means is that you are encouraged (not required) to place a warning for sensitive content. There's no age-gating and thus nothing stopping someone from clicking into an image to see it. Even more frustratingly, Twitter won't automatically tag sensitive content unless someone else reports it. And odds are, the people looking for porn probably won't be the ones to report it.
How Kids Can Find Twitter Porn
Twitter's search function is basically a Google search bar. Searches can lead to a dizzying array of profiles, tweets, and links with pornographic content. Conventional terms like "porn" serve up countless results, but there are also workarounds to find content: alternate spellings like "p0rn" and "seggs" for example. Because of Twitter's loose standards, however, these usually aren't needed. A quick search for "anime porn" will reveal immediate explicit content.
Kids may also learn about Twitter porn on other platforms. If you search for #twitterporn on TikTok, for instance, you'll see tons of videos that provide tips and advice on how to find it. You'll also encounter confession videos where teens spread the word about how Twitter is the best porn platform (versus traditional porn sites like Pornhub). Other videos show kids joking about how their parents wonder why they have been spending so much time on Twitter. (Hint: it's not because they love tweeting).
Why Twitter Has Become a Popular Choice for Porn
Kids may use Twitter to look at porn because the platform won't look suspicious if a parent does a quick browser history check. As we discussed earlier, Twitter is more traditionally known as a celebrity gossip and breaking-news platform than a go-to porn site. And, because it's not exactly all the rage with Gen Z, it's also not usually an app parents tend to worry too much about when setting screen time rules or creating web filters. Finally, kids don't even have to sign up for a Twitter account or use the app to access its content. They can browse anonymously through a web browser.
What Porn Looks Like on Twitter
Twitter isn't a traditional video-streaming porn site, as it's not the site's main function. Like all of its content, pornographic content on the platform consists largely of short snippets of explicit material. Usually, these are still images, looping animated GIFs, and brief videos.
Graphic written descriptions of sex acts may accompany these visual depictions. In addition to on-site exposure, kids may also discover links to external sites from Twitter profiles and tweets. This can then lead them down a rabbit hole of inappropriate content.

How to Block Twitter with Bark
From your dashboard, find your child's profile.
Select Settings.
Choose Parental controls.
Review the rule sets you've scheduled.
Scroll down until you see Screen time rule sets and select the rule set currently applied.
Toggle Twitter to Blocked.
Repeat these steps for any other screen time rule sets you've scheduled.
You're all set!
Ways Parents Can Help Protect Their Kids
According to our 2020 Annual Report, 70.7% of tweens and 84.0% of teens encountered nudity or content of a sexual nature online. For many kids, some of this content may come from Twitter. One of the most important things to do is talk to your child about porn — especially because sexual content may appear without them even looking for it. It's important to express your family's values and stance on the matter. And don't forget to reassure them that they can come to you no matter what they find online.
Bark's monitoring service can help your family, as well. While we can't monitor non-child accounts — that is, the content that appears on feeds — we have the ability to monitor your child's direct messages on the app. So, if they're sending inappropriate content to others, you'll get an alert. Finally, you can use our screen time tool to limit access to not only the Twitter app, but also internet browsers they may access it on.
On the platform itself, Twitter has a safe search filtering option available for all accounts. This will hide sensitive content (which includes sexual content, graphic violence, and more). Keep in mind that kids will be able to turn this feature back off at any point without your permission.
We know it can be frustrating (and scary!) to learn about all of the different ways your kids can be exposed to inappropriate content online. It seems like just as soon as we figure one thing out, another option pops up to take its place. We hope this blog post has enlightened you to the growing Twitter porn trend — and that it has prepared you for an important talk with your child. You can find more information about social media platforms here.
About Bark
Bark is a comprehensive online safety solution that empowers families to monitor content, manage screen time, and filter websites to help protect their kids online. Our mission is to give parents and guardians the tools they need to raise kids in the digital age.