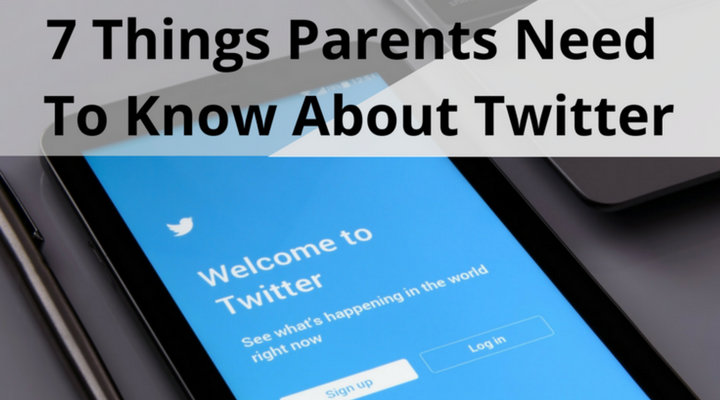 Is Twitter For Kids? 7 Things Parents Need to Know
Your kids are rapidly diving into the social media scene. While you're glad they're interacting online, you also want to be sure that they're keeping themselves safe! If your child has a Twitter account, especially if you don't, there are 7 things you need to know about this popular platform and the best twitter for kids monitoring to help keep your kids safe.
How Twitter Works
Twitter, like most social media platforms, encourages a wide interaction within a short space. While Twitter has recently started rolling out increases to the character limit, it has always been a platform that is designed for "short and sweet" messages. Users must get their point across with a limited number of characters–it used to be 140, but that number is on the rise. Twitter users have total control over the content that they follow, from the brands and celebrities they're interested in to friends, family, and even total strangers.
Is Twitter for Kids? What Parents Need to Know
If your child has a Twitter account, make sure you aren't caught off guard by how they're using it! Twitter monitoring is a must, and as a parent, you need to know:
Your Child Can't Control Who Follows Them
Twitter is designed as an open platform, which means that your child won't always know the people who have chosen to follow them. In order to exercise parental control, Twitter users must set their profiles to private, which will require them to personally screen and accept every person who chooses to follow them. Most teens don't.
Retweeting Means Possible Cyberbullying
The concept of a retweet, in which tweets originally created by one person are shared with others, means that your child's content has the potential to go viral–and that means it could be seen by a wide range of people worldwide very quickly. People can add their own thoughts to a re-tweet, these aren't always nice comments.
Revealing Their Location Isn't Safe
Location services allow your child to "check in" and let the world know where they are–which could lead to both awkward encounters with people they don't want to see and the potential for a stranger to find them all too easily.
Sub-tweeting: A Form Of Cyberbullying
In sub-tweeting, a group of individuals use Twitter to gossip about another party. The party may not be named specifically, but everyone knows who it is. This often escalates to cyberbullying and can be highly damaging to both participants and the individual being bullied.
Tweets Are Automatically Set To Public
The default setting when creating a Twitter account is public, unless your child manually changes their privacy settings. That means that anyone, anywhere, can see what your child has posted unless they change the settings.
Deleting A Tweet Doesn't Delete The Retweets
Content posted is instantly visible, and it might not be possible to take it back again.
Direct Messages Are Possible On Twitter
Private messaging, in which messages are visible only to the parties engaged in the message, draws teens to Twitter.  More and more, teens are using apps that are focused more on direct messaging.
How Bark Can Help
It doesn't take long to get in trouble on a social media site like Twitter. Even if you have an account of your own, you not might see everything that your child posts or discusses. Though you should note that even if you aren't seeing a large number of tweets from your child, it doesn't necessarily mean that they've blocked you. Many teens choose to use Twitter primarily to follow celebrities and brands, rather than engaging in conversations. Still, carefully monitoring your child's online activity using Bark helps you correct problems before they become too serious. Bark Twitter monitoring includes:
Posts
Replies
Direct Messages
So is Twitter for kids? When you need peace of mind about the activities your child is participating in online, Bark offers the reassurance you need. You'll be able to keep an eye on what your child is doing and teach them appropriate online behavior before it becomes a more serious problem.