Your Child's Social Media Footprint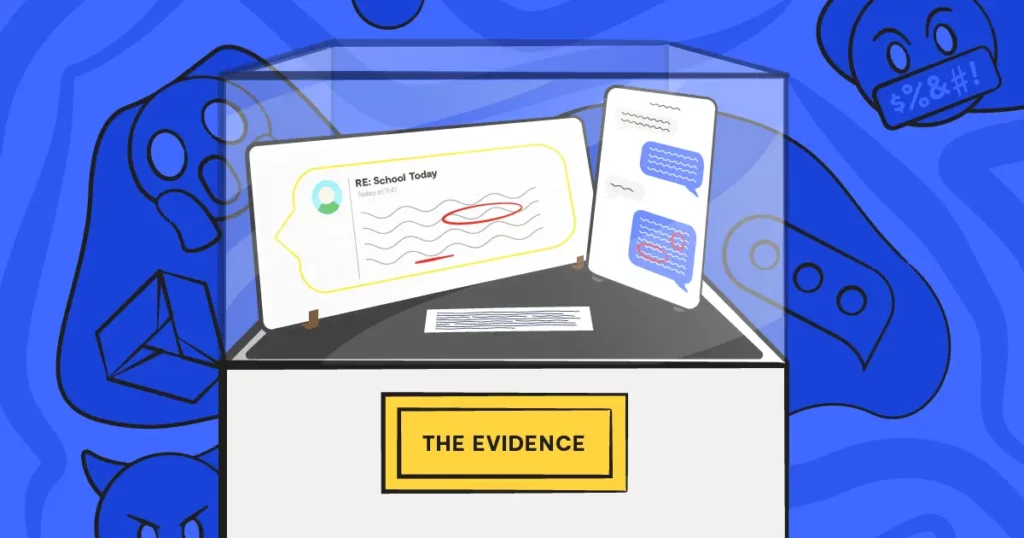 **Please note: This blog post was updated on June 5, 2023.**
In 2019, a high school student named Kyle Kashuv had his acceptance into Harvard rescinded, and the story went viral. The university's decision came after multiple screenshots were published showing that the student had made racist, sexist, and anti-Semitic comments in text messages and Google Docs. The comments were brazen and indefensible, but the issue as a whole raises a complicated question: What risks does free reign of the internet pose to kids who are still learning about their social media footprint, themselves, and the world around them, and what can parents do to help?
There are half a dozen political and polarizing reasons that this story became a livewire, but our focus will be on the permanence of kids' digital footprints and how parents can guide their children into becoming responsible digital citizens.
The Comments That Never Go Away
Kids like to think that when they message their friends, the conversation will stay between them. In reality, there are all kinds of ways that online activities are recorded and stored forever. This applies even to apps and platforms that tout privacy features and disappearing messages, including Snapchat, Skype, Discord, and WhatsApp. People can take screenshots of their text messages and Snaps, and from there they can do anything they want with them. Talking behind someone's back can lead to confrontation, sexting exposes kids to blackmail and extortion, and a series of prejudicial texts can subject their entire reputations to intense public scrutiny — all by simply sharing a screenshot.
Google Docs can also be a major liability. Designed as a tool for collaboration and productivity, students have been known to use it for cyberbullying, making digital "burn books" to target classmates they don't like. In the case of the student whose acceptance to Harvard was rescinded, the majority of his distasteful commentary was drafted in Google Docs, where it was saved in a study guide that had been shared between multiple classmates. Anyone with access to the document can search its revision history to see what was written in the past — and even what was deleted.
It's easy to think that our online activities disappear as soon as the News Feed scrolls past them, but that is no more than an illusion. It's important that parents help their kids understand that their online activities are not as fleeting as they seem, and that their comments can come back to haunt them years later and for years to come. Bark monitors Google Docs — and much more — to help parents guide their children in the digital age.
Kids Are Still Learning and Growing
Before judging the online behavior of teens and tweens, we must keep in mind that kids are far from achieving adult-level maturity. Their prefrontal cortexes will continue to develop into their 20s, and until then, their decision-making abilities and logical reasoning skills will betray them over and over again. We refer to them as "digital natives," but kids are not quite as prepared to inhabit the online world as we like to think they are. As they speed along the Information Superhighway, their impulses can often override their judgment, and that can land them in serious trouble.
Kids need constant guidance throughout their adolescence, and this is especially true online, where a single comment can spark a worldwide controversy overnight. If a child's online activities show a pattern of racist or other problematic behavior, parents need to step in to address the issue. It takes time and effort to mature into a responsible adult, and until that happens, parents should coach their children on how these incredibly powerful tools should be used — and teach them the consequences of what can happen when they're abused.
A Responsible Social Media Footprint
When families talk about digital technologies, kids are in a better position to use them appropriately. But it can't be a one-and-done discussion. Kids grow up fast, and technology changes even faster. Families should have ongoing conversations around online safety so that kids can become responsible digital citizens. Bark can help you start the conversation.
In addition to Google Docs, Bark monitors texts, chat, email, YouTube, and 30+ social media platforms for issues that parents might need to know about. Our technology detects signs of cyberbullying, sexting, depression, suicidal ideation, threats of violence, and more. Most of the time, parents aren't even aware there's an issue until Bark sends them an alert. These are opportunities for parents to offer help and guidance to their kids when they are struggling, and help them become more aware of the consequences of their social media footprint. Bark is an essential tool for parenting in the digital age. Sign up today for a free, one-week trial.
About Bark
Bark is a comprehensive online safety solution that empowers families to monitor content, manage screen time, and filter websites to help protect their kids online. Our mission is to give parents and guardians the tools they need to raise kids in the digital age.