How To Monitor Snapchat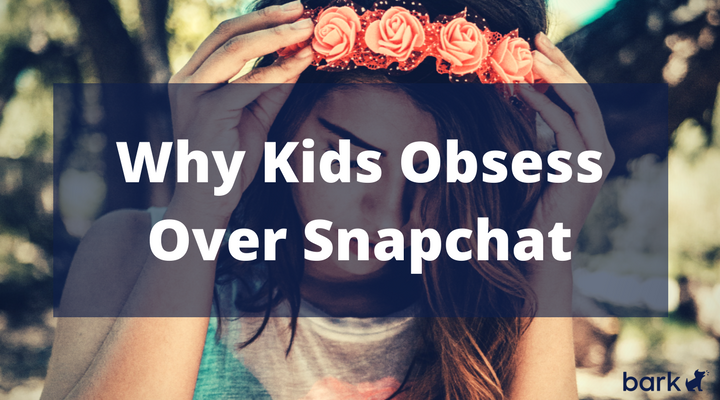 As teens continue to turn their backs on social media sites like Facebook and Twitter, they're signing up for Snapchat at an equally accelerated rate. Snapchat is a mobile app that allows people to message back and forth with pictures that "self-destruct" after a few seconds. Kids are obsessing over it, and unfortunately, they may be lulled into a false sense of security. Keep reading to find out more about how to monitor Snapchat.
We've written before about talking to your kids about Snapchat safety, today we'll discuss why kids obsess over Snapchat.
Why Kids Obsess Over Snapchat
Snapchat gives teens two things that they believe are important in social apps.
A messaging-based platform –

Teens are drawn to social apps and networks that are based on messaging rather than the news-feed style of Facebook or Twitter. That makes Snapchat perfect; they choose who to socialize with and what to send.

Unique (and fun) photo filters – While m

any social apps offer photo filters, kids say Snapchat offers more variety and is easier to use. They have fun editing photos of their friends, sharing them, and laughing together.

Snapchat's Self-Destruct Feature
Kids and parents alike are pleased that Snapchat introduced the self-destructing message. Your child can take a quick selfie, filter it, write a short message, and choose whether that message lives for one second or 10 seconds after it's opened. In theory, it's brilliant because it takes some of the risk out of sending photos across the internet. But there's one thing that kids and parents tend to forget about – the ability for the recipient to take a near-instant screenshot.
Recipients can capture any image on their screen and keep it indefinitely. The self-destruct feature provides a false sense of security. As with the internet in general, once something is posted, messaged or shared (even on Snapchat) your child loses control of the message. It's important that they are aware of this.
There's Even An Undelete Feature
Just like you can go to the recycle bin on your computer and restore files you've deleted in the past, it's possible for Snapchat users to "undelete" photos. It isn't necessarily easy, and it requires some technical know-how and a connection to a PC. Therefore, most kids (and their parents) don't worry about it. However, predators study endlessly for this kind of information, and they'll stop at nothing to get the photos they want. Remind your kids that they should always think before sending a Snap to a friend, once it leaves their hands they can't control what happens next.
Should Parents Worry? How to Monitor Snapchat
When it comes to Snapchat, there's good news, and there's bad news. The good news is that most kids seem to be using Snapchat appropriately. The bad news is that predators can and will infiltrate the social networks where teens tend to hang out, and some of them have the tools and knowledge to bypass Snapchat's safety features. Furthermore, just because kids are generally using it appropriately doesn't mean parents can be hands off. Talk to your kids about what they are Snapping and what they are viewing on Snapchat. Go through our 5 Steps to Reduce Risky Snapchat behaviors and sign up for Bark.
Research Snapchat! Today's post is only a small portion of what is going on with the app, there is also a Discover feed that contains some inappropriate content and a new feature, SnapMap that puts your kids on the map, literally. Read about the app and any updates and talk to your teens about it.
It's back-to-school time and that means meeting new people and snapping new friends. It's a good time to sit down and revamp your technology contract and go over the appropriate and inappropriate uses for Snapchat. And if you want to discover how to monitor Snapchat, add your child's Snapchat to Bark and we will monitor their public and private Stories, alerting you to any potentially risky behaviors.
About Bark
Bark is a comprehensive online safety solution that empowers families to monitor content, manage screen time, and filter websites to help protect their kids online. Our mission is to give parents and guardians the tools they need to raise kids in the digital age.