Here's Why Parents Need to Know How To Monitor Snapchat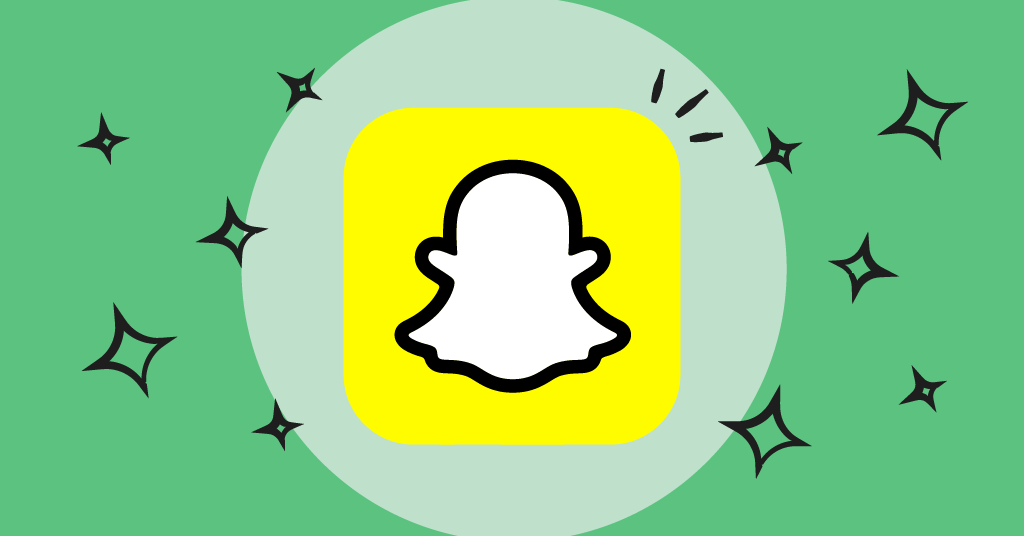 **This blog post was updated on December 6, 2023.**
Snapchat — for many parents, it's the bane of their existence. It's the app that every kid wants and every kid seems to have before yours does. Parents are constantly asking why kids are so attracted to it and, more importantly, how to monitor Snapchat. The app came out in 2011 and has been popular ever since for its unique photo messaging and fun face filters. It's also the first app to introduce stories to the social media scene. 
But its popularity among kids has brought certain risks that have proven tricky for kids — and parents — to navigate. That's why we put this handy guide together to give parents the low-down on everything you need to know about its features, as well as how to keep your kids safe.
So, Why Kids Are So Obsessed With Snapchat?
For many kids, Snapchat is an essential pillar of their social life. One main reason for this is the instantaneous connection it provides kids with their peers. Whether it's through stories or direct messages, users can easily share the happenings of their day with a text, photo, or video. Other platforms like Instagram and TikTok are more about the content, like posting edited selfies or scrolling through entertaining videos. But Snapchat serves a slightly different purpose in providing a quick and unique way to interact with your friends. This is exemplified in Snapstreaks, a feature that essentially records how many days in a row you've sent a Snapchat to another user.
But make no mistake, Snapchat still has lots of content to consume. Kids can find some of their favorite celebrities and influencers on Snapchat and get an inside look at their everyday lives. Just like any other social media, kids can easily find themselves scrolling through the Discover page for hours at a time.
What Are the Dangers Parents Need to Know?
Disappearing messages
Snapchat was the first app to introduce disappearing messages and parents have been battling the misconceptions that come with it ever since. Kids are quick to believe that since the messages disappear, they can send whatever they want without any repercussions. But the truth is that the messages are never really gone — kids have been known to screenshot, either with their own phone or with another phone to take a picture of the messages. This feature has made Snapchat a hotspot for the spread of tons of inappropriate behavior, such as cyberbullying, sexting, drug sales, predation, and more.
On the flip side, there's still a danger even if the messages do disappear because this means there's no record of any misbehavior that may happen on the platform. So for things like cyberbullying, you wouldn't have the context or the evidence you need to bring to the school, for instance. The app is inherently secretive, which can cause a lot of grief for the parents, kids, and anyone else involved in a sticky situation.
Discover page
The Discover page, as previously mentioned, is like Snapchat's public feed for their more prominent users, brands, and publications. Users can find any and all types of content here. And the page runs on clickbait, which means the more shocking or eye-catching a video is, the more views it's likely to get.
Parents should know that Snapchat's Discover page has a high propensity for overtly sexual content and generally concerning content. Aside from this, it's also addictive just like TikTok and other short-form video platforms.
Snap Map
Snapchat has a location feature where you can see where your friends are, as well as post a story to the "OurStory" feature that's based on a location or event. For example, you can look up a school or concert and look at stories from users in that specific area. Kids could find (or be found by) strangers through this feature, which is a serious privacy concern. Sadly, we know that online predators flock to the platforms where the kids are, and this feature opens the door to kids being targeted for grooming and other predatory tactics.
What Can Parents Do?
Prioritize open communication
When it comes to Snapchat, the best strategy a parent has is communication. Once you've done your own research on the app and understand its dangers, talk to your kid about what you've learned. Especially with the disappearing messages, it's extremely difficult to catch all potentially inappropriate activity on the platform. However, it provides a great opportunity to teach kids about why online safety is so important and give them the tools they need if they encounter these dangers. Whether your kids already have Snapchat or they're just asking for it, make sure they're educated on the risks and know you're a safe place to go, no matter what.
Take advantage of Snapchat's parental controls
While Snapchat still has a long way to go in making its platform safe for kids, parents should still take advantage of what parental controls they offer. Parents can use Family Center to link their own personal Snapchat accounts with their kids to get some general insights into the child's app activity. Additionally, there are some privacy settings that can help mitigate the risks relating to the location and messaging features.
Can Bark Monitor Snapchat?
The good news is that Bark is here to partner with parents to help them navigate the dangers of Snapchat with their kids. With Bark's premium controls, you can block Snapchat entirely or manage when your child is allowed to access it during the day.
On Android devices, Bark can monitor text DMs, searches, and AI chats for concerning content such as cyberbullying, sexual content, predation, suicide/self-harm content, and much more. If anything is detected, Bark will send you an alert so you can be there for your child when they need you most. Start your free, 7-day trial of Bark today!
About Bark
Bark is a comprehensive online safety solution that empowers families to monitor content, manage screen time, and filter websites to help protect their kids online. Our mission is to give parents and guardians the tools they need to raise kids in the digital age.