A Parent's Guide to Social Media Etiquette for Kids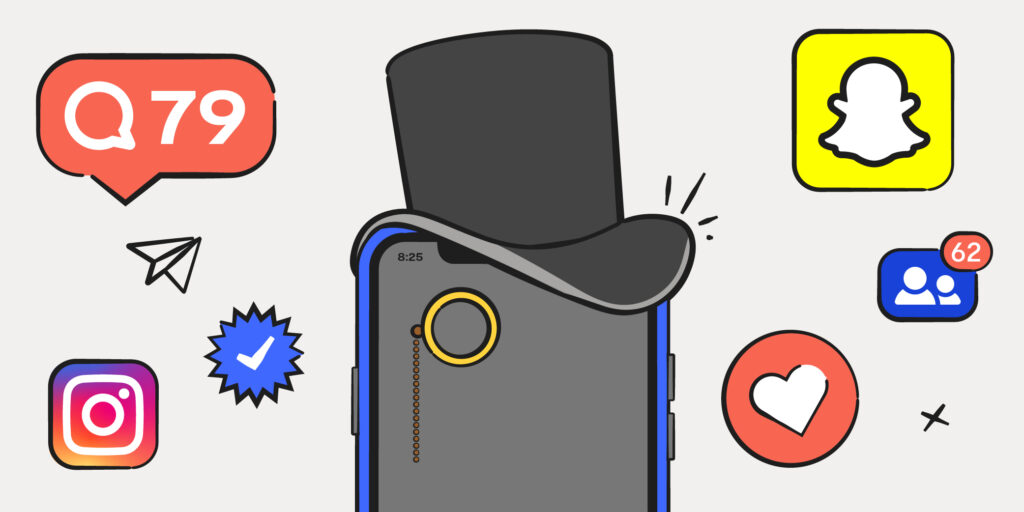 Social media has become an ingrained part of modern life. The question these days is less of an if your child will have several social media accounts and more of a when and what then? For many parents, social media can be a source of concern when it comes to their children. It's understandable, as social media can be a double-edged sword, with both positive connectivity and learning aspects and darker cyberbullying and self-esteem impacts. In this guide, we'll discuss some tips and tricks for how parents can approach social media with their kids.
When to Introduce Social Media to Your Child
One of the first things to consider when it comes to social media is when you want to give your child access to social media sites. Most social media platforms require users to be at least 13 years old, but that doesn't mean that all 13-year-olds are ready for social media or that all kids should have to wait till 13. Parents should consider their child's maturity level and ability to handle online interactions before allowing them to sign up for social media. It's also important to note that some platforms, such as TikTok, have a minimum age requirement of 16 years old.
Good Social Media Etiquette
Before your child joins their first social media platform and begins interacting with friends online, it's crucial to have a conversation about best practices that can create a positive experience for everyone involved while ensuring safety and respect. Here are some talking points to get started.
Think before posting: Encourage your child to think about what they're sharing and how it may be perceived by others before they hit the "post" button.
Respect others' privacy: Teach your child to respect others' privacy and not to share personal information or photos without their permission.
Use appropriate language: Encourage your child to use appropriate language and avoid using profanity or hate speech online.
Be positive and supportive: Encourage your child to be positive and supportive of others online, and to avoid engaging in negative behavior or cyberbullying.
Poor Social Media Etiquette
Just as it is important to outline good behavior online, it's also important to highlight what behavior won't be tolerated and could cause them or others harm. Here are a few important points to bring up.
Posting inappropriate content: Warn your child against posting inappropriate content, such as photos or comments that could be considered offensive or harmful.
Cyberbullying: Teach your child about the negative impact of cyberbullying and encourage them to avoid engaging in negative behavior online.
Sharing too much personal information: Warn your child about the risks of sharing too much personal information online, such as their home address or phone number.
Engaging in risky online behavior: Encourage your child to avoid engaging in risky online behavior, such as sharing passwords or clicking on suspicious links.
What to Watch Out For
As a parent, it's important to keep an eye on your child's social media activity. Make sure you're aware of who they're talking to and what they're sharing. Encourage your child to talk to you if they encounter anything that makes them uncomfortable. Be on the lookout for signs of cyberbullying or other negative interactions. If you're concerned about your child's social media usage, don't hesitate to limit their access or even remove them from social media altogether.
Monitoring Your Kid's Activities
In addition to establishing ground rules around social media and discussing etiquette, you can use Bark to monitor your child's online activities. Even after talking about your family's rules around social media, your child might not always follow them. That's why having an additional safeguard in place can be helpful.
Bark's award-winning monitoring service alerts parents and guardians when there's a potential issue they need to know about — including cyberbullying, sexting, online predators, depression, suicidal thoughts, threats of violence, and more. Sign up today to monitor your child's texts, email, YouTube, and 30+ apps and social media platforms and get one week of our service completely free!
About Bark
Bark is a comprehensive online safety solution that empowers families to monitor content, manage screen time, and filter websites to help protect their kids online. Our mission is to give parents and guardians the tools they need to raise kids in the digital age.