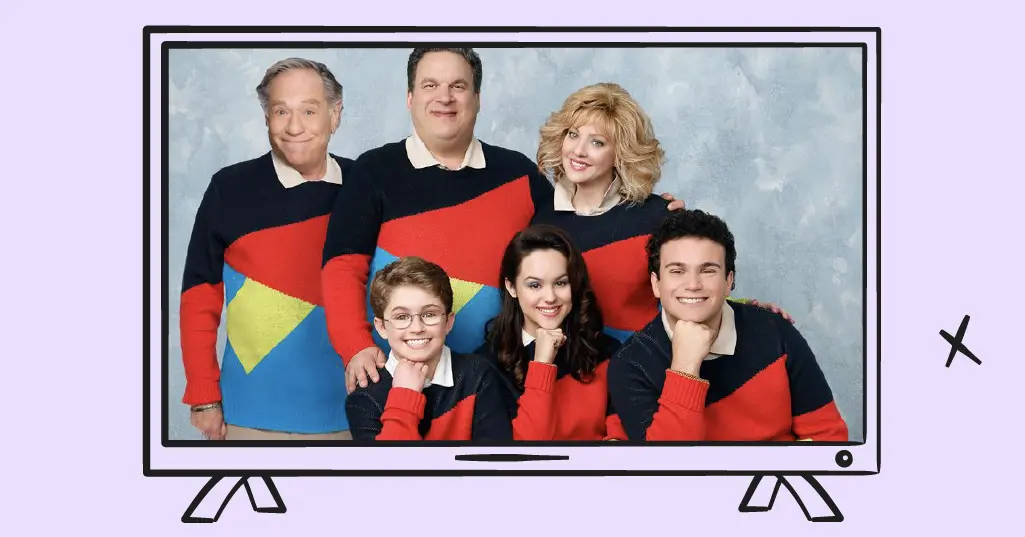 The Goldbergs: A TV Show Review For Parents
Updated August 17, 2023
---
Overview
If you remember the '80s, this is a perfect show for both you and your kid! Adam Goldberg also grew up in the '80s and spent his childhood filming his family with an old camcorder. When he became an adult with a career in television, he decided to create a TV show based on his family and all those old recordings he collected. And so The Goldbergs came out in 2013 and became a beloved family sitcom. Families everywhere have related to the heart and hysteria of Adam's retro childhood. With an amazing cast including Patton Oswald and Wendi McLendon-Covey, this show will have your whole family rolling it the aisles!
Harmful Content ❗️
Overall, The Goldbergs is very lighthearted and family-friendly. There may be some allusions to adult topics but they're usually subtle and used comically. There are a couple of moments in which underage drinking is mentioned. 
The show doesn't shy away from the embarrassing moments that happen while growing up and raising a family. The family's love language towards each other often includes lots of yelling. The dad affectionately calls all of the kids "morons" when they make dumb decisions. The siblings all fight with each other over small issues.
Language 
There is some adult language. Every now and then there's a comedically placed F-bomb that's bleeped out. Most profanity is in the form of name-calling between the siblings. Also, Adam's favorite exclamation is "Oh, balls!" 
Sex
The show has some romance when the kids get into their first relationships. There is never anything explicitly shown or discussed, though occasionally there will be a conversation about "feeling up" a girl. 
Violence
Violence is very minimal besides the occasional sibling fight. 
Positive Value 💫
Families will love the comedy of the show, but viewers also appreciate that the underlying message of most episodes is the idea that no family is perfect. It just matters how much you love each other. In all those messy, embarrassing moments of childhood (or parenthood!), it usually turns into a lasting memory that bonds you as a family. And that's ultimately what The Goldbergs aims to remind the audience in each season. 
Besides the heartwarming part of the show, it's always a win when you find a show that the kids and parents love equally! And parents will definitely get a kick out of this show if they grew up in the 80s. Most episodes start off with a reference from the decade, such as a clip from The Karate Kid or the Castle Grayskull toy from He-Man & Masters Of The Universe. And then, most episodes end with a real clip from one of Adam's videos he took as a kid! You can expect some fun conversations with your kids about what life was like in the wonder years. 
So, should my kid watch it?
Yes! We would recommend this as a great show for kids about 12 and up.