Porn Is a Problem. Bark Can Help.
Bark has partnered with Fight the New Drug to educate families about the dangers that porn presents to young people — as well as how to help protect children from it.
The Bark Phone gives parents the power to block inappropriate websites and apps, get alerts for attempted porn access, and more.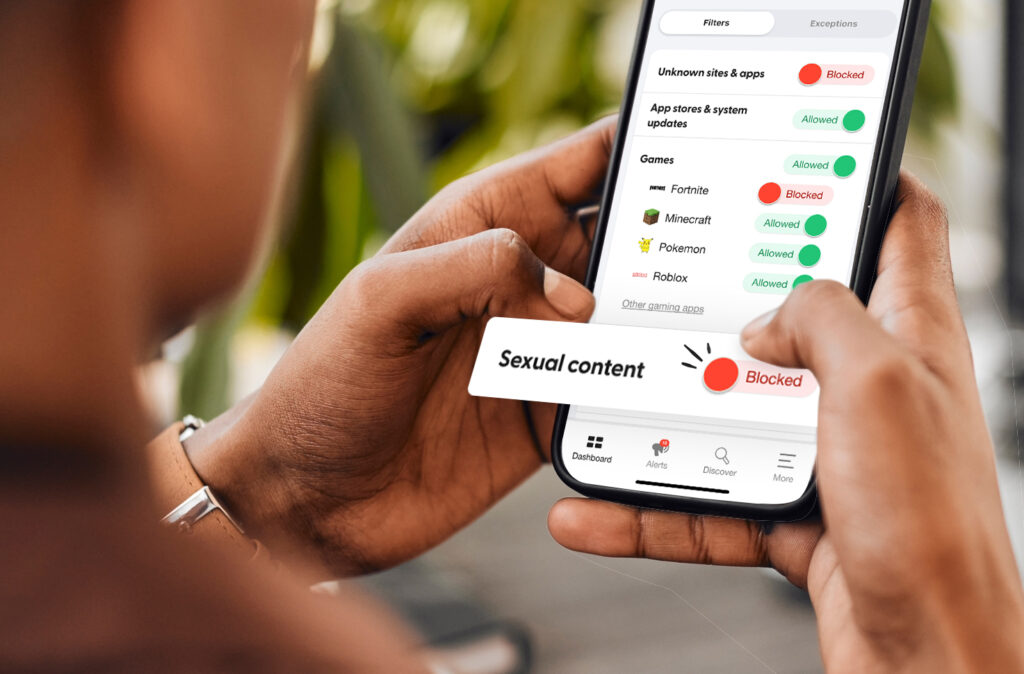 Featured On:
Porn is more common than you think
In 2022, 62.4% of tweens and 82.2% of teens encountered nudity or content of a sexual nature.
The average first age for viewing porn is 12.
58% of teens have seen porn accidentally while online.
How Bark Can Help Families
Monitor for pornographic images in texts, social media, and more
Bark scans online activities for explicit images and lets you know if there's an issue.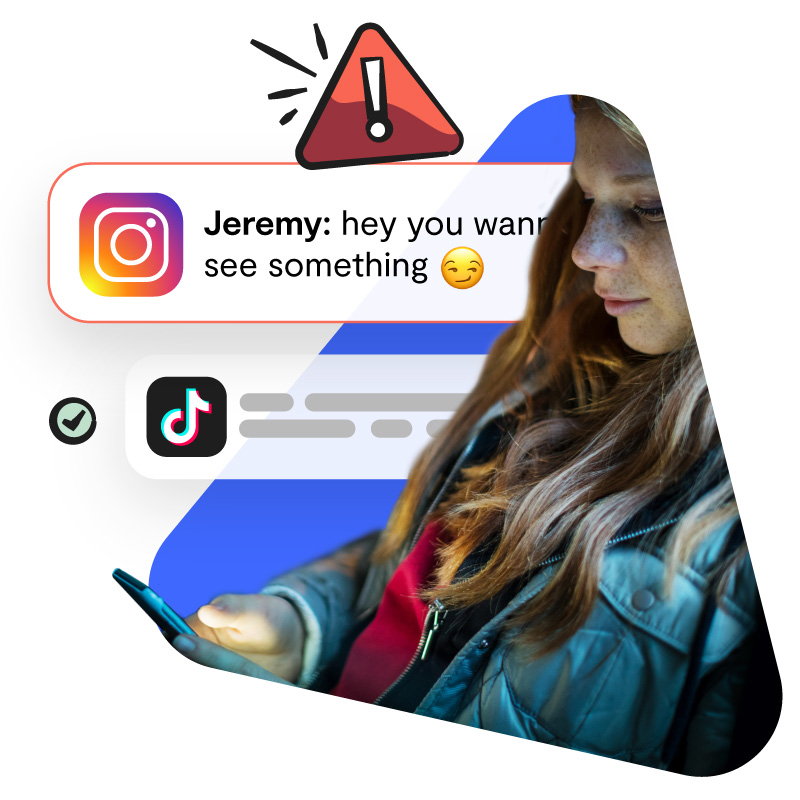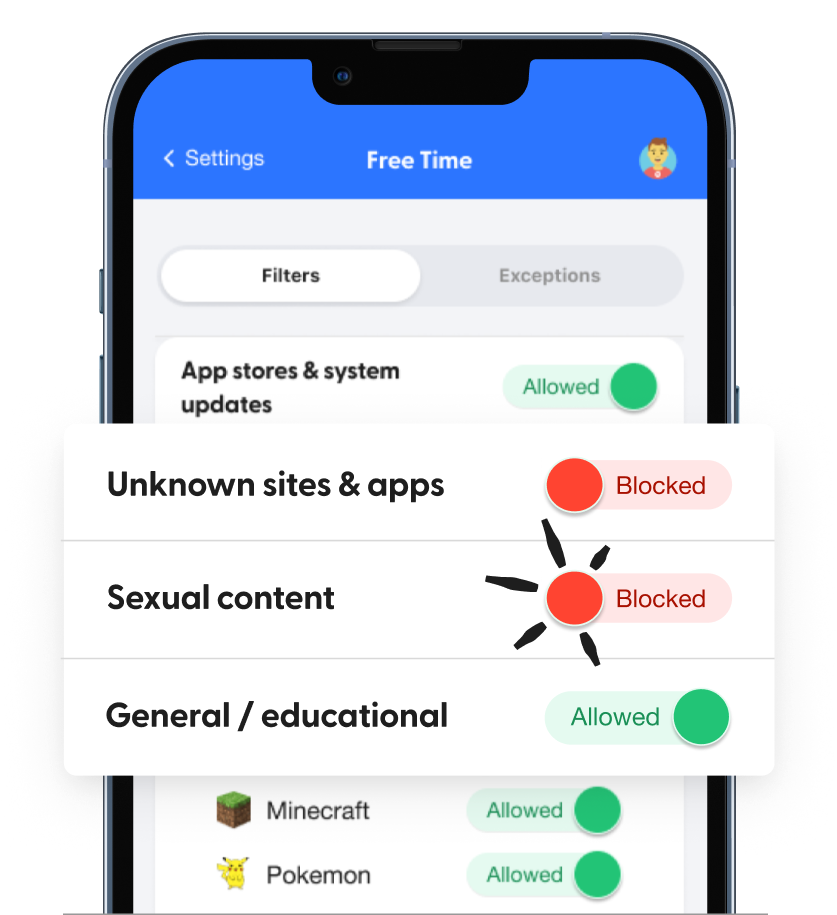 Block inappropriate sites with the tap of a button
Limit access to websites & apps by category — or add specific ones you're worried about.
Get alerts for attempted porn access
Find out if your child is trying to visit websites you've blocked.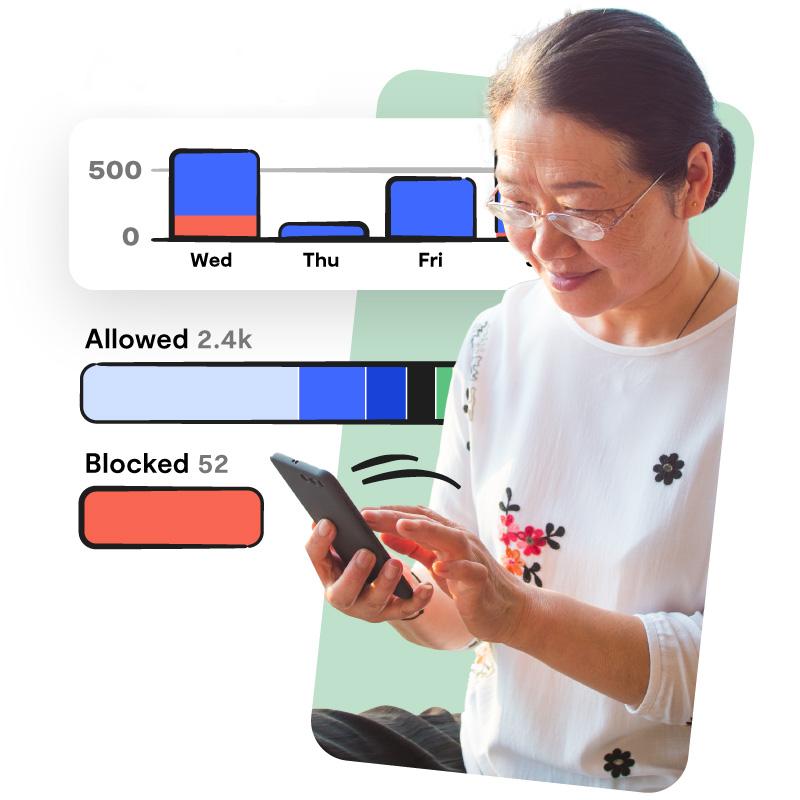 Pricing & Details
Choose a plan that fits your family's needs. All plans include:
Unlimited talk and text
Exclusive features like undeletable texts, location tracking, remote phone lock, and more
Advanced content monitoring built in
USB-C charging cord
A Bark Premium subscription for the entire family
Free transfer of your kid's current phone number to the Bark Phone
Month-to-month with no contract
Free shipping
Starting at
$
29 USD
/mo
?>
?>
?>
?>
?>
?>
?>
?>
?>
?>
"The best way to empower your child to make healthy decisions online that will protect them from harmful explicit content is to have open, honest, and ongoing conversations with them about porn's harms.
Bark is a wonderful resource that helps facilitate these discussions by alerting you when your child has been exposed to adult material."
–Natale McAneney, Executive Director of Fight the New Drug
The Best Phone for Kids — Powered by Bark's Parental Controls
With the Bark Phone, you can get peace of mind that your child is staying safer online and in real life.