2023 Holiday Gifts for Kids Who Have Everything
It can be hard to find the perfect gifts for kids who have everything they could ever need. Here are some great suggestions!
The Best Tablets for Kids
If you have a younger child, a kid who loves watching videos, or just a youngster who needs a portable device, a tablet can be a great option!
Take a look at our picks for the safest, most functional devices.
Great Books for Teens and Tweens
Digital downtime is really important, but reading doesn't have to be a boring activity!
These books are some of the most engaging ones around. Even the most reading-wary kid is sure to be drawn into these powerful stories.
Make sure you add parental controls!
The very best time to add parental controls to a new device is as soon as your kid receives it!
That way, they're protected from the start and they understand that safeguards are a non-negotiable part of their new gift.
The Best Starter Phones for Kids
If your kid is on the younger side, they might not be quite ready for a full-fledged smartphone.
These starter phone picks are just the thing to ease them into the digital world slowly with a few extra safeguards in place.
The Best Laptops for Kids
A laptop is a big purchase, so make sure you're giving your child one that meets all of their needs (and your safety requirements).
These devices are some of the best ones around.
The Top 3 Smartwatches for Kids
A smartwatch can be a great gift for kids of any age. Younger tweens can use them to get their feet wet in the digital world, and older teens can find them helpful for keeping track of tasks.
Take a look at these great options!
Printable Tech Contract
Before you give your kid new devices, make sure you set expectations.
Ultimate Parental Control Guide
We've rounded up parental control options for every device!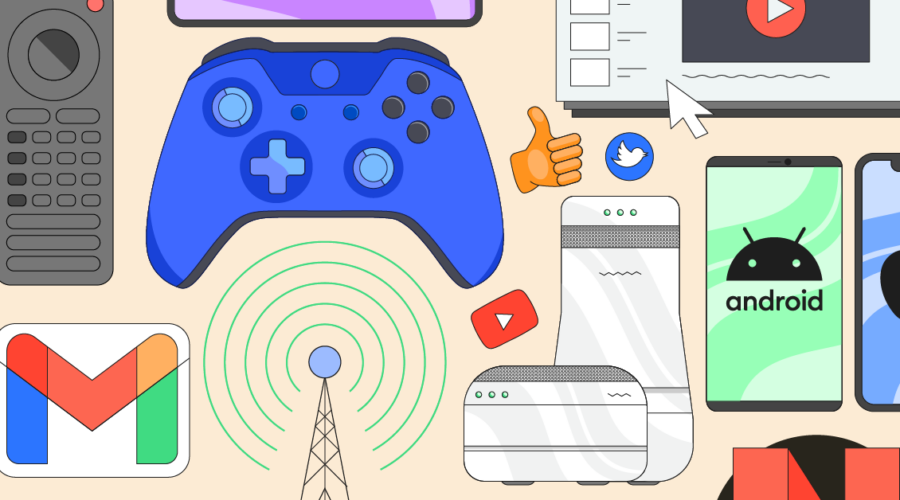 Digital Citizenship Guide
The digital citizenship talk can be tough, but it's so important.