10 Books for Teens and Tweens Sure to Turn Any Kid Into a Bookworm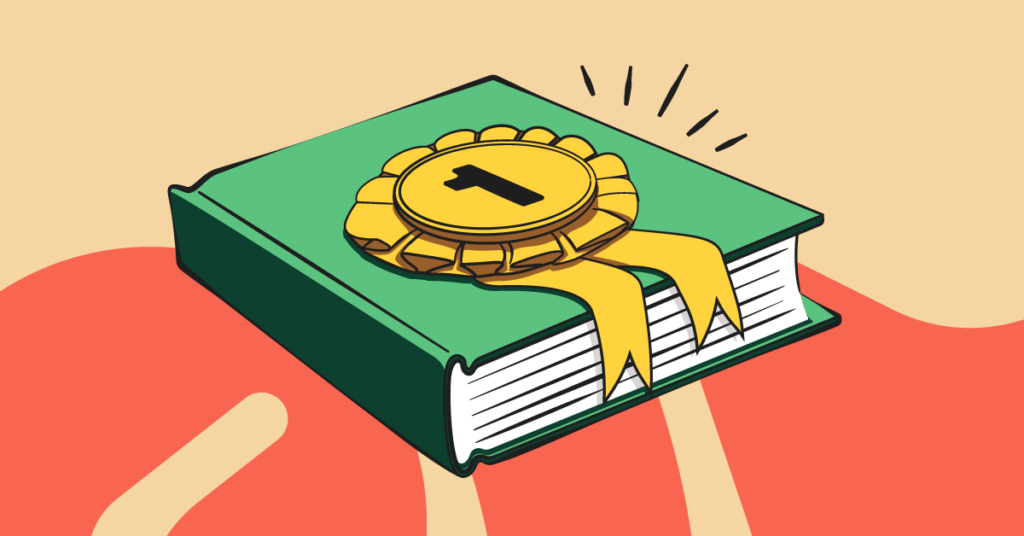 There's a lot of entertainment out there competing for a kid's attention these days — from Instagram and Dungeons & Dragons to TikTok and anime. But nothing beats a good old-fashioned book, whether it's a dog-eared paperback or an e-book instantly downloaded to a Kindle. We probably don't have to tell you reading has so many amazing benefits, including better performance at school, a more diverse vocabulary, and even an increased ability to empathize with others. We've compiled a list of some great books for teens and tweens that you can share with your child. You may even want to join in on the fun yourself! Family book club, anyone?
Note: While these books are generally age-appropriate for kiddos 10 and up, you know your own child and your family's values best, so we included links to help you look into each pick!
Fiction Books for Teens and Tweens
Inheritance Games
Barnes & Noble, $9.99
When a billionaire passes away and leaves Avery Grambs his entire fortune, she thinks it's too good to be true — and she may be right! To get the inheritance, she must move into his creepy, sprawling mansion and solve a series of puzzles while outwitting his sons (who are also trying to win their inheritance back). Think of it kind of like Charlie and the Chocolate Factory meets The Hunger Games. If your child loves escape rooms or action-packed romps like The Maze Runner, this book is a definite must-read.
Girl in the Blue Coat
Amazon, $8.41
Girl in the Blue Coat is a riveting historical fiction novel set in Amsterdam during World War II. Young Hanneke helps support her family by scouring the city for impossible-to-find goods like gasoline and chocolate. Her life changes one day when she is asked to find her most dangerous cargo yet — a missing Jewish teenager her friend has been hiding from the Nazis.
Miss Peregrine's Home for Peculiar Children
Target, $9.54
This New York Times bestseller mixes fiction and photography in a way that's absolutely absorbing. Young orphan Jacob, finding himself on a gothic, far-away island, discovers that he possesses supernatural powers. Under the tutelage of the mysterious Miss Peregrine, he makes friends with other kids who are equally talented, if a bit misunderstood. If your kid is a fan of books like the Harry Potter series or movies like X-Men: First Class, they'll enjoy this fantasy-filled, time-traveling novel.
The House on Mango Street
Amazon, $7.28
Originally published in 1991, Sandra Cisneros's coming-of-age novel set in Chicago has been touching the hearts of readers for generations. Esperanza, a Latina teen struggling to find a place for herself in a very large world, tells her story in a series of short vignettes. Ranging from hilarious to heartbreaking to profound, her story will inspire young people no matter when or where they live — because growing up isn't ever easy!
Non-Fiction Books
What If?: Serious Scientific Answers to Absurd Hypothetical Questions
Amazon, $14.86
If your teen is the type of kid who asked you a million random questions when they were younger, we have the perfect book. What If? provides research-backed answers to hilarious questions like "How many humans would a T. rex rampaging through New York need to eat a day?" or "How fast can you drive and hit a speed bump and live?" Written by the acclaimed author of webcomic xkcd, this wildly entertaining book will educate and entertain even the pickiest reader.
Mindfulness for Teens in 10 Minutes a Day: Exercises to Feel Calm, Stay Focused & Be Your Best Self
Amazon, $12.89
Growing up is never a walk in the park, but the past few years have been extra stressful for kids and adults alike. This workbook provides a wide variety of fun and engaging activities to help teens relax, decompress, and chill out. From coloring pages to breathing exercises, there's bound to be something that will help your child unplug from the stress of soccer practice, science homework, and everything in between.
How to Survive Anything: Shark Attack, Lightning, Embarrassing Parents, Pop Quizzes, and Other Perilous Situations
Amazon, $8.79
National Geographic has put together the ultimate survival guide for young people. Whether it's drama in the lunchroom or an exploding volcano deep in the jungle, your kid will learn everything they need to know about stressful situations. It's edgy, super entertaining, and laugh-out-loud hilarious. Children won't even realize they're learning a lot of science from one of the most respected scientific publications in the world.
Memoir
Chasing Space: An Astronaut's Story of Grit, Grace, and Second Chances
Amazon, $12.24
When it comes to inspiring tales, they don't get much better than Leland Melvin's jaw-dropping story. A former professional football player turned NASA scientist and astronaut, Melvin has persevered to reach new heights of adventure and success. Also, he's the only person in human history to catch a pass in the NFL and also in space. Talk about a double threat!
Popular: Vintage Wisdom for a Modern Geek: A Memoir
Amazon, $13.96
Real-life eighth-grader Maya Van Wagenen, struggling to deal with "school...the armpit of life," wrote this hilarious and touching memoir in 2014. In it, she details how she decided to follow the advice of a 1950s popularity guide to see if it could help her in the 21st century. The results are a little surprising and will certainly appeal to kids dealing with "mean girls" at their school.
Graphic Novels
Be More Chill: The Graphic Novel
Amazon, $13.48
Remember in Family Matters when nerd Steve Urkel used an invention to turn himself into the ultra suave Stefan Urquelle? Be More Chill follows the same idea! One of the most interesting books for teens we've come across lately, this graphic novel is visually stunning and a ton of fun. Local nerd Jeremy learns about a pill-sized mini-computer called "the squip" that you swallow. This tiny device teaches you what to say, what to wear, and how to act. Sounds too good to be true right? Turns out the squip may have a dark side...
About Bark
Bark is a comprehensive online safety solution that empowers families to monitor content, manage screen time, and filter websites to help protect their kids online. Our mission is to give parents and guardians the tools they need to raise kids in the digital age.