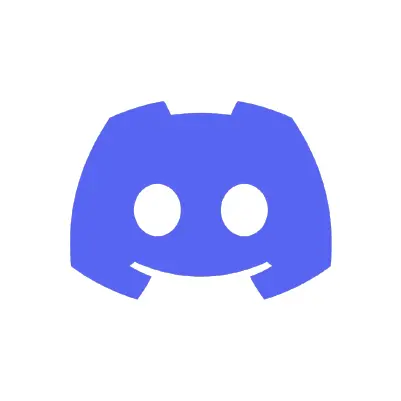 How to Set Up Discord Parental Controls
Discord is a messaging platform that's very similar to Slack. It features chatrooms, direct messaging, voice chat, and video calls. Users can join different "servers" and within each server are different "channels." Think of these like chat rooms — they can be about anything, from huge public video game servers to small, private groups of friends. Discord is free to use, and there's no limit to the amount of messaging users can do. Ensuring a safe online environment for kids is of the utmost importance. That's where Discord parental controls come into play.
Teens can access Discord via their computer, web browser, or mobile phone. Once there, they can join a chat they've been invited to or they can create private servers and invite their friends to play and discuss games by voice, text, or video. They can also message each other individually or in group chats with up to ten other friends.
Discord recently released parental controls (called Family Center) that serve to inform parents about their teen's activity on the platform. To protect the teen's privacy, parents cannot see their teen's actual conversations, but they can see who they are messaging and what communities they join.
While this is certainly a step in the right direction, Discord did not provide a way to lock these settings (such as with a PIN, which other platforms like Roblox have utilized). At this time, it is unclear if teens will have the ability to turn off Family Center without their parent's permission.
The other issue is that kids have to agree to turn on these settings — parents can only complete the Family Center setup if their teen gives them the QR code from their app.
How to set up Family Center
Parents will need to download Discord and create an account if they don't already have one. This way, you can link your accounts together.
On your teen's Discord app, navigate to "User Settings".
Select "Family Center".
Generate the QR code under the "Connect with Parent tab".
On your phone (the parent), navigate to Family Center
Select "Connect with Teen" and scan the QR code.
Once your teen has accepted the request, then you should see their activity populate in Family Center on your app.
Discord Parental Controls: How to set up safe direct messaging
This feature will automatically scan and delete DMs your kid receives that may contain explicit content.
Open up the app on your kid's phone.
Tap their profile icon in the bottom right corner.
Tap Privacy & Safety.
Under Safe Direct Messaging, choose between:

Keep me safe: This scans DMs from everyone
My friends are nice: This scans DMs from everyone except friends
Do not scan: No DMs will be scanned.
How to block message requests from strangers
Open up the app on your kid's phone.
Tap their profile icon in the bottom right corner.
Tap Privacy & Safety.
Scroll down to Message Requests.
Make sure "Enable message requests from server member you may not know" is toggled off.
More guides
---
How to Set Up Parental Controls on a Bark Phone
The Bark Phone comes with Bark's award-winning parental controls built right in, giving families the ...
Read guide
How to Set Up Windows 11 Parental Controls
Windows 11 is the latest operating system available for PCs. It allows for seamless connection ...
Read guide
How To Set Up Ventura Parental Controls
Ventura was released in Fall 2022 and brought an interface called Stage Manager that helps ...
Read guide
About Bark
Bark is a comprehensive online safety solution that empowers families to monitor content, manage screen time, and filter websites to help protect their kids online. Our mission is to give parents and guardians the tools they need to raise kids in the digital age.