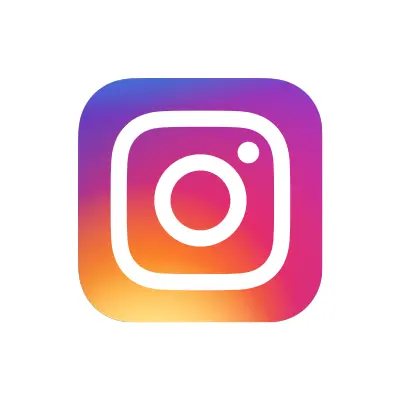 Instagram For Kids: Setting up Instagram Parental Controls
**This tech guide was updated on August 16, 2023.**
Setting up Instagram for kids can be safe and easy. With more than 400 million users, Instagram is one of the most popular social media platforms in the world. In addition to its regular users, countless brands, celebrities, and retail giants all maintain presences on this photo- and video-sharing app. Users can follow, view, comment, and like posts by others in a scrollable stream called a "feed." You can check out our Instagram app review for a more detailed look into the app. According to Instagram's Terms of Service, a user must be 13 or older to create an account. Continue reading to learn how to set up Instagram parental controls.
Supervised Account
A supervised account is a parental control where a parent can connect their Instagram account to their child's account, in order to closely monitor the child's activity. With a supervised account, parents can:
Set daily time limits for Instagram
Schedule daily breaks where Instagram isn't able to be accessed
See how much time their child is spending on the app (total, average, and per day)
See who their child is following and vice versa
Get notifications when your child gets new followers
See when your child reports a post/account, including who/what was reported and the type of report
How to set up Instagram parental controls
First, make sure that you and your child's Instagram accounts are recently updated.
From your account, tap your profile icon in the bottom right hand corner.
Tap the three lines in the top right corner.
Tap Settings.
Tap Supervision.
Tap Create invite.
Text it to your child. They'll have 48 hours to respond before the invite expires.
Once your child accepts. you're now set up for Instagram supervision. Follow the on-screen instructions from your Family Center (accessible via Settings>Supervision) to view/make changes to your child's Instagram settings.
Privacy Settings
How to set your child's account to private
A private account enables users to select who can access and follow what they post. Public accounts can be seen and followed by anyone, approved or not.
Open the Instagram app.
Click your child's profile picture in the bottom right corner.
At the top right of the screen, click "…".
A screen will slide open from the left. At the bottom, click Settings.
Scroll down and tap Account Privacy.
Tap to toggle and enable Private Account.
How to block accounts
Tap the offending user's username or profile photo. This will take you to their profile.
Tap the "…" in the top right corner.
Tap Block.
How to report content that is abusive or inappropriate
Tap "…" in the top right corner of the offending user profile or specific post.
Or, if it's a comment, swipe left on the comment itself and tap the exclamation mark.
If it's a message, tap and hold on the message and then tap Report.
How to turn comments off by post
Instagram ensures that users can control and manage all comments on their pages. You can turn off commenting to prevent people from commenting on an individual post. When you turn off commenting, any comments that are currently on your post will be hidden. If you turn commenting back on for a post, previous comments will be restored and people will be able to comment again.
To turn commenting off or on for a post you've shared on your iOS device:
Tap "…" above your post.
Select Turn Off Commenting or Turn On Commenting.
You can also turn off commenting for a post before you share it. On the screen where you add a caption or location to your post, tap Advanced Settings, then tap Turn Off Commenting.
How to bulk-manage comments
Open the Instagram app.
Click your child's profile picture in the bottom right corner.
At the top right of the screen, click "…".
A screen will slide open from the left. At the bottom, click Settings.
Scroll down and tap Comment Controls.
Here, you can manage different aspects of comment control. Explore which ones are appropriate for your child.
How to delete multiple comments at once
Open the Instagram app.
Click on the post you'd like to delete comments on.
On iOS, tap on a comment, then the dotted icon in the top-right corner where you'll choose "Manage Comments." This will allow you to choose up to 25 comments to delete at once. If you tap "More Options," you'll also find a feature that lets you block or restrict commenters' accounts in bulk.
On Android, you'll instead press and hold on a comment, then tap the dotted icon, and select Block or Restrict.
Instagram for Kids: Using Direct Messages Safely
Instagram Direct lets you send messages to one or more people. These often function as chats. You can send the following as a message on Instagram Direct:
To see messages sent with Instagram Direct, tap the arrow in the top right of your feed. From there, you can manage the messages that have been sent and received.
More guides
---
How to Set Up Parental Controls on a Bark Phone
The Bark Phone comes with Bark's award-winning parental controls built right in, giving families the ...
Read guide
How to Set Up Windows 11 Parental Controls
Windows 11 is the latest operating system available for PCs. It allows for seamless connection ...
Read guide
How To Set Up Ventura Parental Controls
Ventura was released in Fall 2022 and brought an interface called Stage Manager that helps ...
Read guide
About Bark
Bark is a comprehensive online safety solution that empowers families to monitor content, manage screen time, and filter websites to help protect their kids online. Our mission is to give parents and guardians the tools they need to raise kids in the digital age.