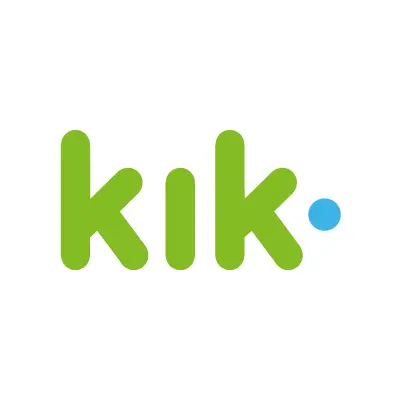 How To Set Up Kik Parental Controls
Kik is a mobile messaging app that allows one-on-one chats, group chats, and the ability to send messages, photos, sketches, videos, and other media. Kik's terms of service state that the app is only for ages 13 and up. Kik has been around since 2009, has millions of users, and is extremely popular among U.S. teens. For a more in-depth look at Kik, you can check out our app review
If you decide to allow your teen to use Kik, it's important to keep the following in mind:
Kik does not offer parental settings, so there's no way to control what your child encounters on the app.
There's an in-app browser where users can surf the web or stream content while chatting.
It's anonymous — users do not have to sign up with their cell phone numbers, they just create usernames and profiles to use the app.
Users can access YouTube, public group chats, bots, adult content, spammers, and flirting apps.
There's no way to stop a stranger from messaging your child, but users can block people which will prevent future messages from being sent.
Users can delete individual messages and entire chats.
Because Kik does not require a phone number to sign up, younger children may be able to access the app through their non-phone mobile devices as long as they have Wi-Fi.
What You Can Do
Set up parental controls on your child's device so that a passcode is required to install new apps.
If you allow your child to use Kik, remind them not to share private information or even other social media information on the app, or share their Kik username on other social media platforms.
If you would like to deactivate a Kik account created without your permission, you can email support@kik.com with the subject line "Parent Inquiry" to ask for a deactivation request form.
More guides
---
How to Set Up Parental Controls on a Bark Phone
The Bark Phone comes with Bark's award-winning parental controls built right in, giving families the ...
Read guide
How to Set Up Windows 11 Parental Controls
Windows 11 is the latest operating system available for PCs. It allows for seamless connection ...
Read guide
How To Set Up Ventura Parental Controls
Ventura was released in Fall 2022 and brought an interface called Stage Manager that helps ...
Read guide
About Bark
Bark is a comprehensive online safety solution that empowers families to monitor content, manage screen time, and filter websites to help protect their kids online. Our mission is to give parents and guardians the tools they need to raise kids in the digital age.