Why Bark Is a Great Partner for Parents of LGBTQ+ Kids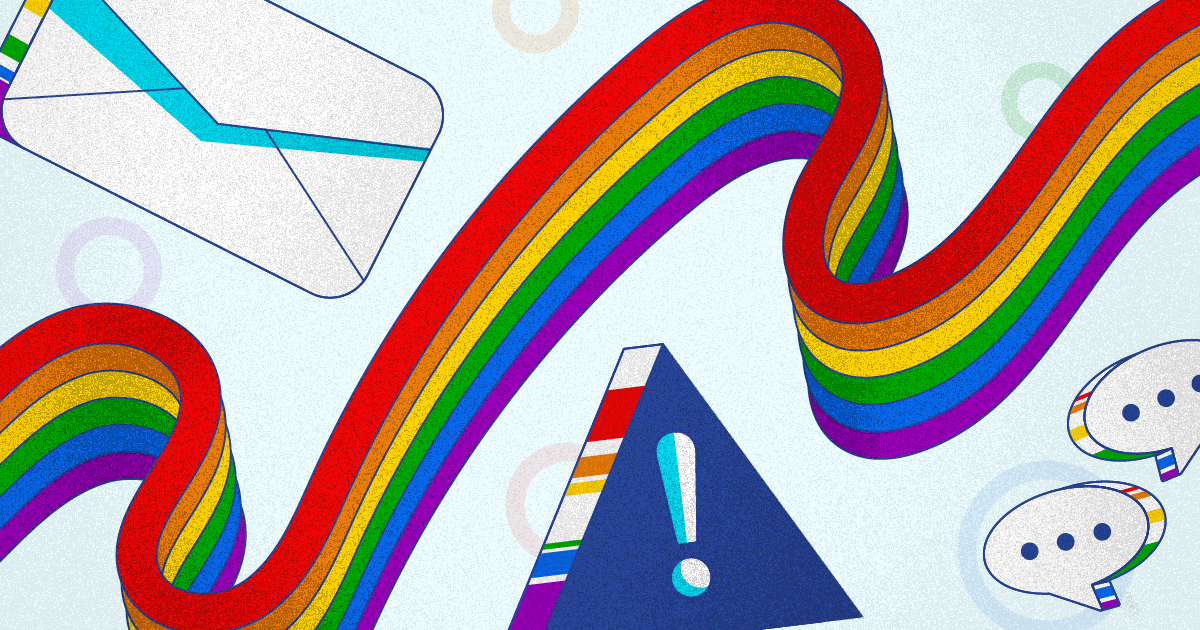 **This blog post was updated on August 30, 2021.**
In honor of Pride Month, the team at Bark is highlighting the importance of supporting LGBTQ+ kids, tweens, and teens. In a 2018 survey of more than 12,000 LGBTQ+ kids conducted by the Human Rights Commission and the University of Connecticut, these young people made it crystal clear that supportive families and inclusive schools are crucial to their success and well-being as they grow up.
Unfortunately, LGBTQ+ kids can face greater challenges than their heterosexual peers as they navigate adolescence. And for today's digital generation, these challenges are magnified by the 24/7 nature of social media and technology. While the internet has provided an amazing community for the LGBTQ+ community in recent years, it has also introduced new avenues for potential struggles. In this post, we'll discuss how monitoring with Bark can help LGBTQ+ kids stay safe online and in real life.
P.S. If you aren't really familiar with terms used to describe the LGBTQ+ community, this resource might help.
Rates of Depression and Anxiety Are Statistically Higher
Growing up isn't easy for anyone, but LGBTQ+ people consistently report experiencing greater struggles with issues such as depression, anxiety, and suicidal ideation. In a 2017 report from the CDC, almost half of LGBTQ+ kids in grades nine through twelve had seriously considered attempting suicide, as compared to just 13.3% of heterosexual students. With suicide currently the second-leading cause of death for children aged 10 to 18, it's even worse for LGBTQ+ kids — they're three times as likely to consider it.
Often, the only signs that a child might be struggling are hidden deep within their phones as they text friends and post to social media about their deepest feelings. For LGBTQ+ kids, anxiety can stem from a number of things related to their sexuality or gender identity: they could be afraid of coming out, might fear being physically attacked, or may be struggling to find acceptance among family and friends.
Cyberbullying Is A Real Threat
For many LGBTQ+ children and teens, cyberbullying is a daily reality, with 27.1% of LGBTQ+ kids reporting being harassed online — compared to just 13.3% of their heterosexual peers. But cyberbullying isn't like the bullying you remember from growing up. In the past, bullying would end when you got home and stepped through the front door. Today, with their plugged-in lifestyles and ever-present devices, kids that are dealing with cyberbullying can face online teasing around the clock, no matter where they are.
For younger kids, it can be hard to know when cyberbullying is more than just joking, and older children might not know how to handle the anxiety and stress that comes with cyberbullying. They may also be ashamed or afraid to tell their parents what's going on. Bark can give parents peace of mind by sending cyberbullying notifications that will help keep them informed as to what's really going on in their child's social world.
Bark Can Bring the Family Together
Our service doesn't give parents unfettered access to their child's messages and devices — just the potentially worrisome ones. Because of this, kids are afforded privacy in their online activities, and that's something that can ease a lot of tension for families. When alerts do pop up, they come with recommendations from child psychologists. This can help parents talk with their kids openly and honestly about what's happening, what the alert means, and how they're feeling. For LGBTQ+ kids especially, this honesty and authenticity can make a world of difference.
At Bark, we say that the "technology talk" isn't just a one-and-done discussion. It's an ongoing dialogue that evolves as kids grow up. Because of the challenges that LGBTQ+ kids face online and in real life, these conversations are even more important as open lines of communication are critical to navigating potential issues and dangers.
Bark monitors texts, chat, email, YouTube, and 30+ social platforms for signs of cyberbullying, adult content, sexual predators, depression, suicidal ideation, and more. You can try it free for a week here!
About Bark
Bark is a comprehensive online safety solution that empowers families to monitor content, manage screen time, and filter websites to help protect their kids online. Our mission is to give parents and guardians the tools they need to raise kids in the digital age.