Online Predators: One Mother's Story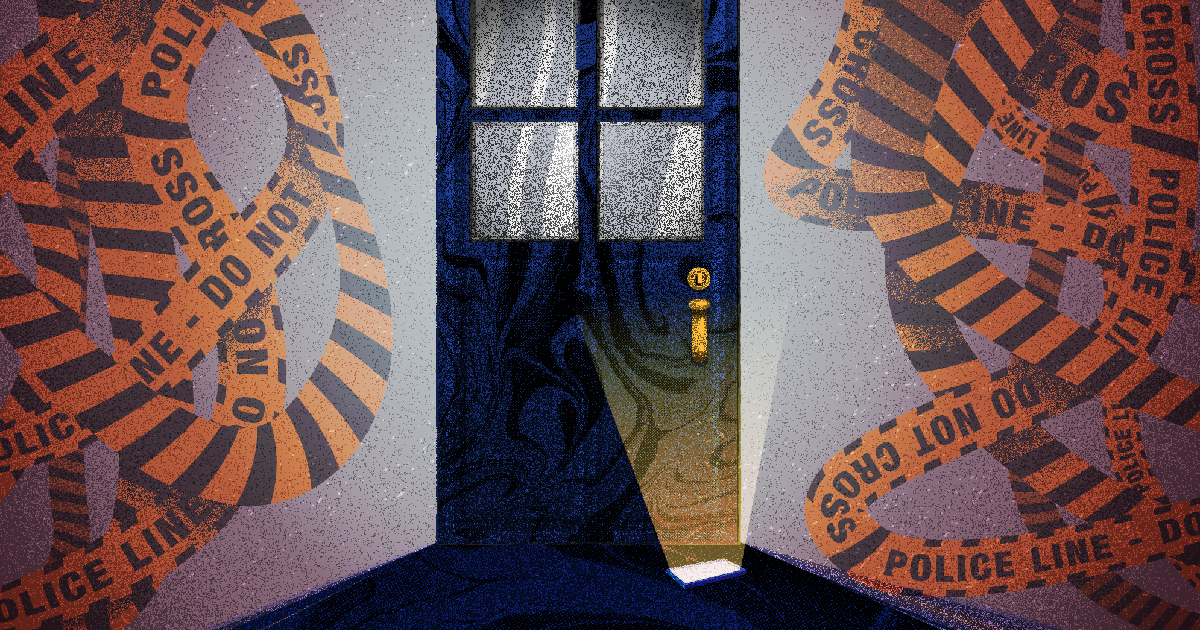 Content Warning: This article discusses multiple forms of trauma, including sexual assault, and online predators.
There's a quote attributed to writer and speaker Glennon Doyle that says, "There's no such thing as other people's kids." The first time I read that line, it resonated with me in a powerful way. I'm a mom to three girls, but I — like all of us at Bark — am passionate about the well-being of all children everywhere.
I remember that line when I'm on a turbulent airplane ride, next to a seemingly indifferent 13-year-old boy who is flying with his blissfully snoozing dad. He had spent the flight engrossed in his phone and earbuds, but when the airplane dipped for a second, he reached out and clutched my hand, and I patted it reassuringly. There's no such thing as other people's kids.
And I think of it again as I interview Kristin, a fellow mom and fellow Bark team member, about her story. It's one that could be tritely described as every parent's fear. It's one that cuts at the heart. I'm grateful that she's trusting me to help her tell it.
Kristin's daughter Emma was 14 with a shiny new smartphone. They had gone over the rules — don't bully anyone, don't give anyone your info — before the handoff, and there was, of course, the understanding that Kristin could look at Emma's phone at any time to poke around and see if anything's amiss. At Bark, we call this "spot-checking."
"Oh, we had conversations about privacy," Kristin says emphatically. "About not giving out personal information, not telling people where you live, not sharing details about your life, not talking to strangers online."
Emma had — like many teenagers do — posted sincerely to Instagram about her loneliness. This kind of vulnerability is common among tweens and teens, and it's easy for parents to empathize with it. But in many cases — and certainly in this case — it can be easily exploited by a child predator.
"So she posted, and a man responded, and unbeknownst to me or Emma's dad, they were talking over the period of a couple of weeks. He was obviously exploiting her feelings of loneliness," she says. "And one day, she's supposed to walk to the bus stop and get on the bus."
Kristin pauses.
"She didn't get on the bus."
Emma stayed home and waited for her new friend — a 22-year-old man — to meet her at home. He knew that no one but Emma would be home.
"And Emma opened the door, and —"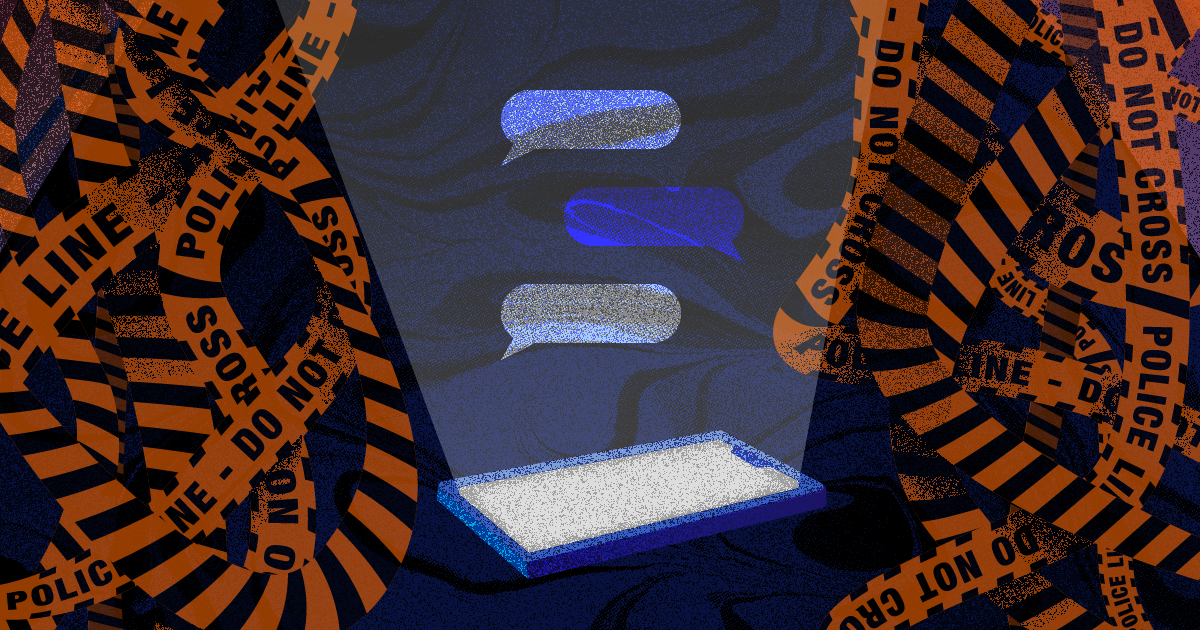 Over the next fifteen minutes of our interview, Kristin tearfully explains to me how the perpetrator viciously harmed and sexually assaulted her daughter in the family's living room.
"She was absolutely terrified. Just scared sh*tless. And he didn't just take advantage of her and rape her. He hurt her. She laid there and cried while he hurt her on the sofa."
When it was over, he left and drove off, leaving Emma bruised and bloodied and fearful.
"Emma called me and was crying and wouldn't tell me what happened, just that she needed help. I'm confused and I don't understand why she's not at school, so I quickly drive home. And the second she opens the door, I see her face and — you know, Roo. You know how, as a mom, you see your kid and you just know for certain that something is wrong?"
I do know. And at this point, I'm crying along with her. Kristin tells me how she calls 911. There's a whirlwind of police sirens and EMS and evidence collection and nurses and a rape kit.
"He hurt her," Kristin says again, and the anguish is hard to watch and hard to hear. I certainly cannot imagine how hard it would be to live through. "There was blood on the sofa. The police had to cut away a piece of the sofa and bag it up for evidence."
The hospital examination was next, and with it, more pain. "It's when I realized how just cruel he had been to her. She was 14. 14! Just a baby. And she just ... bruises and scratch marks and bite marks, and I just thought how terrified she must've been."
She tells me how the man was caught, and subsequently tried and found guilty and sent to prison, but the trials and sentencing were also traumatic. How she had to sit in court while judge and jury looked at images of her daughter's injuries. How the defense attorneys tried to excuse the attack as rough-but-consensual sex. How she had to temper her rage at the sight of her daughter's perpetrator. How Emma became the subject of victim blaming. How a childhood trauma continues to affect her. How Kristin has dealt with grief and feelings of guilt.
"It is, hands-down, the worst experience I've ever been through as a parent. The aftermath, the fallout, was more than even I could've envisioned that it would be. And how it just changes the course of everything. I kept thinking of how terrified she was. And it destroyed me. The guilt of not catching it before it happened."
Kristin is on Bark's Customer Support team, and she talks with parents every day about smartphones and helps navigate how Bark can help keep their kids safe.
"It's personal for me," Kristin says. "We all kind of have a tendency to go 'not my kid' and 'it won't happen to us,' but … regardless of who you are or where you're from, this can happen to your kid. And every kid with a phone needs Bark. One of the things I love about working for Bark is we are absolutely keeping kids from falling into this situation. Or from being abducted, or raped, or abused."
According to the CDC, 33% of women and 25% of men experience sexual violence in their lifetimes. For many (1 in 3 women and 1 in 4 men), their first experience occurs before they even reach adulthood. In 2018, Bark escalated 253 severe issues to the FBI and NCMEC (the National Center for Missing and Exploited Children). These cases were prioritized because of the degree of severity and the nature of messages involving child abuse, acts of violence, and online predators.
I take a moment to express my gratitude to Kristin for sitting with me and telling me her story. But I also express regret at her guilt. And again at this interview making her pain anew. But Kristin — who clearly embodies the mantra that there is no such thing as other people's kids — shakes her head and waves her hand at me.
"If I could just keep one mom or dad from having to go through that — just one. Then it's worth it to tell my story and to relive it again and again."
The first month of RAINN.org.
Names have been changed.
About Bark
Bark is a comprehensive online safety solution that empowers families to monitor content, manage screen time, and filter websites to help protect their kids online. Our mission is to give parents and guardians the tools they need to raise kids in the digital age.