Hidden Social Media Apps and Other Tricks Parents Need to Know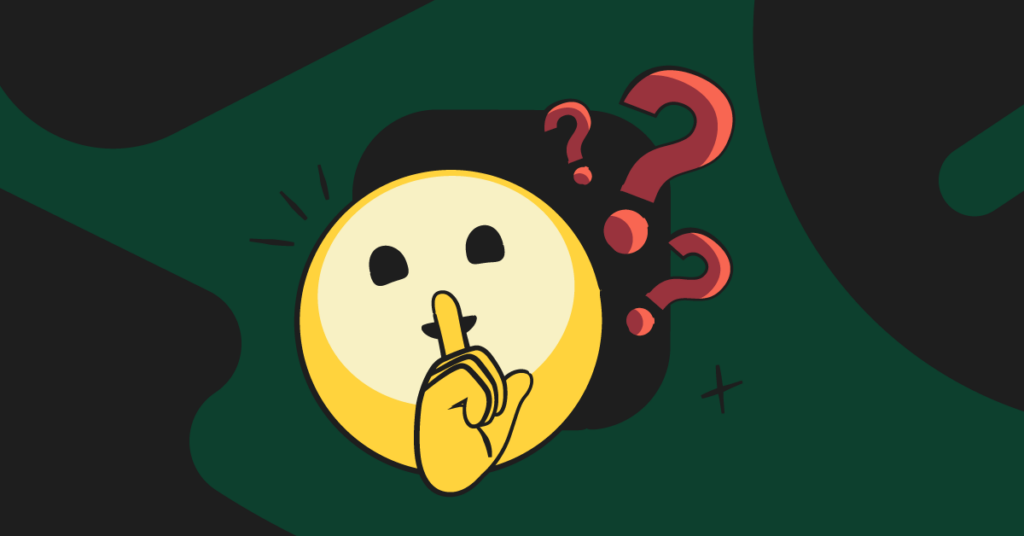 No matter how tech-savvy you consider yourself to be, teens and tweens will probably always stay a few steps ahead. Fortunately, the team here at Bark is in your corner, and it's our job to keep up with all of the new and different ways kids use technology. In this post, we've compiled a list of the top online things parents need to know that your kids probably already do. This includes everything from using hidden apps and secret browsers to blocking you from seeing Instagram stories.
Things Parents Need to Learn That Kids Already Know
When it comes to checking your kid's web browsing history, you probably go for the usual suspects like Chrome, Safari, and Firefox. But did you know that many apps open up websites in their own browsers?
This means that your kid may be able to visit websites that wouldn't leave a trail in their main browser. Apps like GroupMe, Kik, Telegram, and even Instagram all have these backdoors to the web. These browsers can be hard to manage and monitor, but it's important to know that they exist.
There's a Tinder for teens, and it's called Hoop
Described as "Tinder meets Snapchat," Hoop is a friendship and dating app for young people. The app allows kids as young as 12 to form connections with total strangers locally and all across the world.
Here's how it works: After you download the app, you link it to your Snapchat account. Then, you begin swiping on profiles (like you would on Tinder to find a date). You're required to use in-app "diamonds" to request chats — and you're only allowed to send 10 requests before needing to obtain more, which you have to pay for.
Hiding apps is easier than you think
If you're ever doing a spot check on your kid's phone and don't see any potentially suspicious apps, you may not be seeing the whole picture. It's possible for apps to be downloaded and installed on your child's phone but not be displayed on their home screen. This way, a quick scan wouldn't reveal them.
If you're concerned your kid may have an app that's not allowed in your family, check out their app library. You can also go to the App or Play Store and search for a specific app. You'll be able to tell if an app has been downloaded before if you see the option to download it instead of purchasing it. Some kids delete apps while at home, and then redownload and use them while at school or at a friend's house.
You might not be seeing all of your child's Instagram stories
Even if you and your child follow each other on Instagram, and even if you're Close Friends, you still may not be seeing the whole story of what's going online (pun intended). No matter how closely connected, Instagram users can hide their stories from anyone as long as they like. A kid may choose to hide them for just a few hours while at a party or continue to block them indefinitely.
Unfortunately, there's no way to tell if your child blocked you from seeing stories short of looking at your child's account. But if you don't want to go that far, just keep an eye on their usual posting rhythm and notice if it changes throughout the week or during certain times or events.
Calculator apps can be for more than just math homework
If your child has more than one calculator app, there's a good chance it could be a vault app. These are apps that look harmless but actually serve as secret folders for pictures, files, and even other apps.
Because hidden apps tend to be used to hide inappropriate content, it's important to talk with your kid about them. Even if your child wants one just for security (like for a banking app or a journal), it still may not be a good idea.
Location sharing may be an option in your kid's favorite apps
Snapchat has long been known as the app that made disappearing messages famous, but there's also another popular feature parents may not know about — the Snap Map. Usually, kids just use their Snap Map to share their location with their friends.
But you can also post it to a feature called "Our Story," which enables users to contribute to a public feed that shows in near real-time events happening across the world.
WhatsApp, the popular messaging app that's similar to texting, lets users broadcast their location. When chatting with a contact, you can send your exact whereabouts. An in-app map opens up with your precise location accurate down to a few meters. With just a few taps of a button, the other person can even get instant directions to your location.
If there's a way to chat on an app, kids will find it
You're probably familiar with the direct message (DM) feature on apps like Snapchat and Instagram. And even popular games like Roblox and Clash of Clans have in-app chats for players to swap messages and insults.
But even seemingly harmless platforms like Fitbit and religious apps may have message boards. Because of this, these are places where adults can target kids for grooming. This is why it's important to evaluate the apps your child downloads, so you can know every potential danger.
Now that you know some of the tricks that young people use while online and on social media, you probably want to know what you can do to help keep them safe. Bark is here to help with content monitoring, screen time management, app and website blocking, and location sharing tools. You can even get an automatic alert whenever your child downloads a new app! Say goodbye to being in the dark about hidden social media apps.
About Bark
Bark is a comprehensive online safety solution that empowers families to monitor content, manage screen time, and filter websites to help protect their kids online. Our mission is to give parents and guardians the tools they need to raise kids in the digital age.