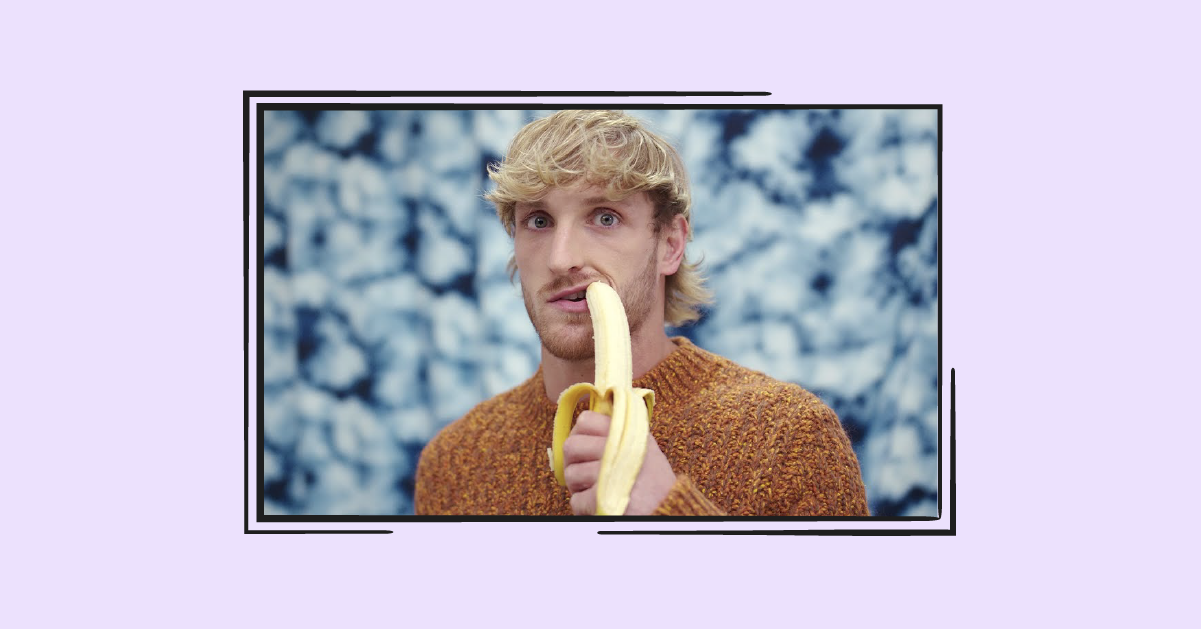 Logan Paul: A YouTube Channel Review For Parents
Updated August 30, 2023
---
Overview
**This review was updated on August 30, 2023.**
If your kids love watching YouTube, there's a good chance they have heard of the name Logan Paul, and you might be surprised to hear they even have a strong opinion about him. That's because Logan Paul has garnered lots of attention during his time on the internet — for a few different reasons — making him one of the most polarizing internet personalities in the last few years. 
Logan Paul is mostly known as a content creator, getting his start on Vine (a massively popular video-sharing app from the early 2010s) and eventually starting his YouTube channel in 2016. But his resume doesn't stop there — Paul has dabbled in everything including acting, directing, music, entrepreneurial ventures, podcasting, and boxing. In fact, he even faced Floyd Mayweather Jr. (one of the best fighters in recent years) in a boxing match just last year. 
Paul's YouTube channel mostly consists of vlogs (video blogging), where he essentially films his life for a day and cuts it down into 10-20-minute videos. The vlogs often include Paul doing crazy pranks, spending wild amounts of money, and even meeting huge celebrities like Dwayne Johnson. Along with the vlogs, Paul has a number of music videos on his channel for his own songs, which happen to be his most viewed videos. 
As a parent, it may be difficult to gauge if Logan Paul is safe for your kids to watch when his content is so vast. That's why we're here to help make sense of it all, by going over his brand, his controversies, and our recommendation for your kids watching his videos. 
Harmful Content ❗️
Parents need to know that Paul's brand is not to be kid-friendly by any stretch — despite his fan base being largely tweens or younger. Take your pick at any of his videos and you'll probably find some piece of inappropriate content, ranging from crude humor, bad language, sexualized content, substance use, and some violence. Often these things are used for clickbait, a popular tactic used by YouTube creators where they make the title and thumbnail something so crazy to make people click on their video. 
Paul found himself at the center of a massive controversy for one of these clickbait stunts back in 2018. The quick version is this: While on a trip in Japan, Paul and his friends went to an area known as the "Suicide Forrest", where people were known to go to take their own life. Paul and his friends incidentally came across the body of someone who had actually committed suicide. Paul continued filming the body, along with all of their shocked reactions and posted the video. In the days following, Paul received huge amounts of backlash from the YouTube community and the video even got national coverage by major news outlets. This is one of the reasons Paul became an extremely polarizing figure on the YouTube platform. Many have an extreme dislike for him, though many of his fans still came to his defense. 
The videos Paul makes might be entertaining to watch but they can also be very harmful to a younger audience. Impressionable kids might repeat what they hear and see on his channel without realizing it's not appropriate. And they might see the crazy things Paul does — with the millions of views he gets — and think it's a good idea to try at home. 
Bad language- 4/5
Paul regularly uses bad language in almost all of his videos. Some words are slightly censored but it's inconsistent and never fully bleeped. 
Sexual content-
4/5
Paul's videos frequently show people in minimal clothing, usually girls in skimpy outfits or guys in their underwear. Additionally, parents should know a lot of the humor can be very sexual and vulgar. Younger kids who have not had the "birds and the bees" talk yet should not be exposed to these topics in a way that is joking and insensitive. 
Violence-
1/5
Paul's videos sometimes have a little bit of violence, but it's usually in the context of a boxing match or normal roughhousing between friends. It's definitely not the most concerning part of his content but still worth noting.
Positive Value 💫
As previously mentioned, Paul's videos are not meant to be kid-friendly, so there's not a whole lot of positive value to speak of. If anything, Paul's videos might teach kids something about work ethic, as many of his videos feature him training for his boxing events and going to extreme lengths to execute one of his creative ideas. Say what you will about Logan Paul, but he is certainly dedicated to the things he wants to accomplish.
So, should my kid watch it?
Young kids should definitely not watch Logan Paul, as they are likely not old enough or responsible enough to understand many of the adult themes in his videos. Once your kid gets older, it might be a different conversation depending on the maturity level of each kid. But we recommend holding off on Logan Paul's YouTube channel until you're sure your kid is old enough to handle it.