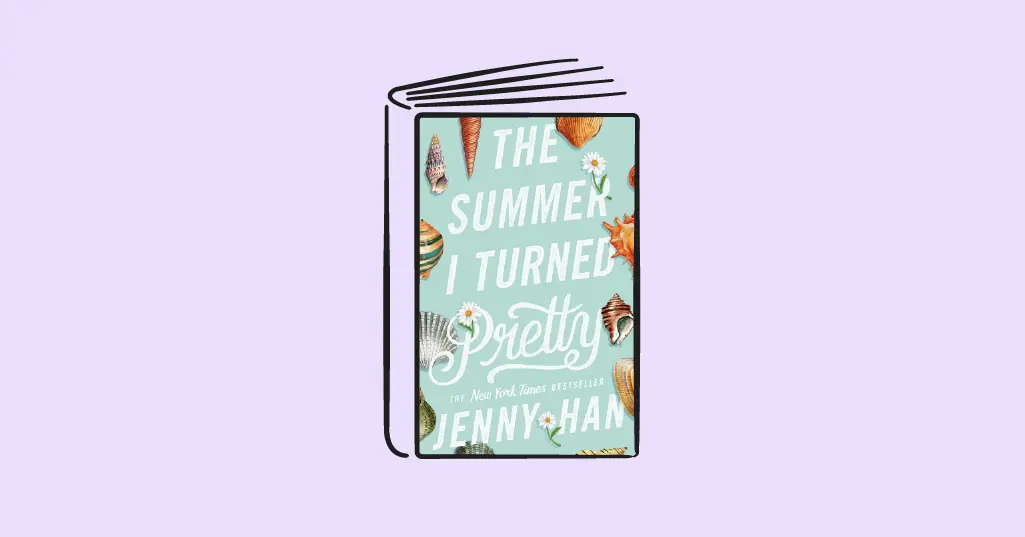 The Summer I Turned Pretty: A Book Review For Parents
Updated July 23, 2023
---
Overview
If your kid is looking for a teen romance beach read, they're probably looking for something that's a pageturner, includes a love triangle (obviously), and ideally takes place at the beach. Well, The Summer I Turned Pretty checks all the boxes! 
The Summer I Turned Pretty was written by Jenny Han, who also wrote To All The Boys I've Loved Before if you're familiar with that bestseller. It follows a teenage girl nicknamed Belly and her summer vacation at the beach. She's there with her mother and brother, as well as her mother's best friend and her two teenage sons, Conrad and Jeremiah. Belly has had a lifelong crush on Conrad, but in his eyes, Belly's always been like a little sister — until the summer when things start to change.
Harmful Content ❗️
This book hits on all the typical plot points of a teen romance story. There is constant drama between the love interests (as expected) and we'll list just a few examples: Belly dates another boy in town to prove that she no longer has a crush on Conrad. Jeremiah confesses his feelings for Belly, though she doesn't like him back. She catches her best friend hooking up with her older brother. 
Aside from the romance, the boys get into a couple of bloody fistfights. There are party scenes that include minors drinking alcohol. There is some normal tension between Belly and her mom as she is growing up and trying to be independent. 
The book includes some sensitive dynamics that parents may wish to know. For one, Belly's parents are divorced and she expresses some emotional struggles she has with the separation. Additionally, Belly's mom's best friend, Susannah, is sick and it's revealed that her cancer has come back after being in remission. Belly, Jeremiah, and Conrad process this news in different (sometimes unhealthy) ways throughout the book. 
Language 
There is some adult language used, as well as frequent name-calling between all of the teens. 
Sex
There aren't any explicit sexual scenes, though romance is obviously a central theme of the story. Teens are frequently making out and sometimes a female character is described as sitting on a boy's lap. 
There is one scene where Belly sleeps in bed with Jeremiah. However, it is an innocent scene and nothing else eventful happens. 
There is consistent talk about body image and showing skin (as they are at the beach and often in swimsuits). Belly's best friend encourages her to show off her body to impress the boys. 
Violence
There are a couple of fistfights between the boys that resulted in a bloody nose and a bruised face. One of the fights is a result of a character being drunk at a party. Other than that, there is little violence in the plotline. 
Positive Value 💫
Books like this can be a fun, easy read for kids to get into a good story. Tweens and teens who love romance novels will probably blow through this book (and the series!) in one beach weekend. Alternatively, kids who aren't huge readers might be more open to this instead of a book they have to read for school. It's not overly complex and they can read it before watching the TV adaptation that came out in 2022 with a new season summer of 2023.
So, should my kid read it?
If your kid is old enough to handle some of the more mature topics included in this book, then The Summer I Turned Pretty is a great summer read!