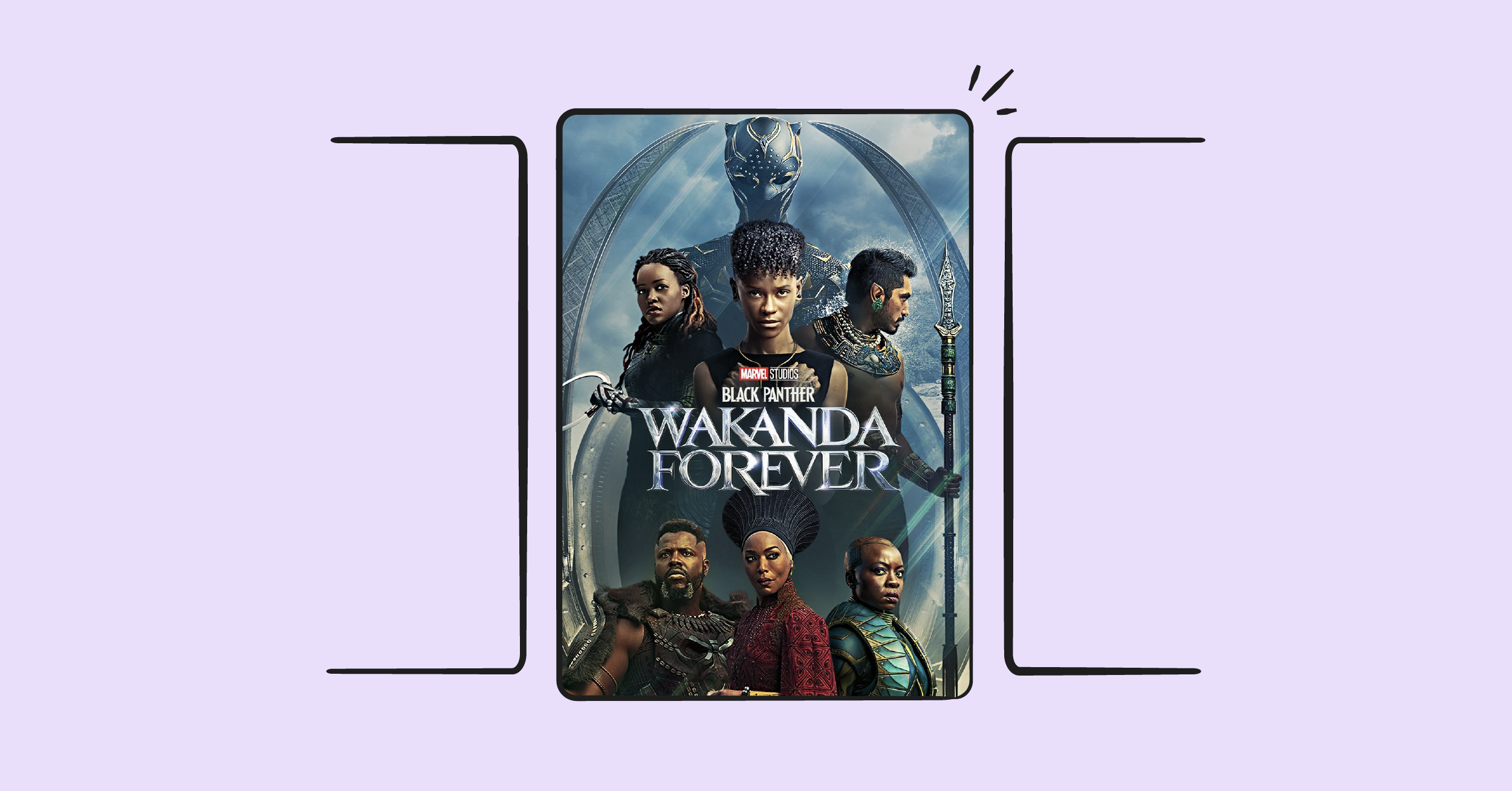 Black Panther Wakanda Forever: A Movie Review For Parents
Updated April 19, 2023
---
Overview
If your child loves Marvel movies, Wakanda Forever is likely a must-see. Black Panther has been a crowd favorite since its original debut in 2018 and its sequel, Wakanda Forever, was highly anticipated by all Marvel fans. Part of this is due to the passing of Chadwick Boseman in 2020, the actor who played the main character, T'Challa (Black Panther) in the first movie. 
To keep the Black Panther storyline going, the sequel begins with T'Challa's character passing away, leaving his little sister Shuri to continue protecting Wakanda from new, threatening powers. 
So whether your child is a die-hard Marvel fan or this is their first experience in the cinematic universe, it never hurts for parents to do a little recon! And you've come to the right place — we have all the details you need before sitting down to watch with your kid, so let's jump in! 
Harmful Content ❗️
You'll find most of the harmful content from Wakanda Forever comes from the violence and some language, which we'll get into. Besides that, parents may want to know that this movie depicts strong emotional trauma and grief, mostly from Shuri as she continues to process T'Challa's death. While this isn't necessarily harmful, some kids may have trouble understanding or may even be affected if they've also experienced a personal loss. In either case, just know that this movie does not shy away from deep and complex emotional topics. 
Language 
There is some adult language throughout the movie, mostly the word "s**t" as well as references to darker themes such as demons and "son of Satan." 
Sex 
There are no sexual themes or depictions in Wakanda Forever. 
Violence
You can expect the usual level of violence as seen in other Marvel movies: intense fight scenes, use of deadly weapons, and multiple deaths including drowning and getting shot. The movie is filled with back-to-back battle scenes, until a final fight scene at the end between Shuri and the main villain. 
Positive Value 💫
Wakanda Forever was written with many empowering themes such as loyalty, courage, and teamwork. Shuri proves to be a great female role model for bravery and humility, as she rises to the occasion to protect her home. Additionally, while the movie shows the difficulty of grieving a loved one, by the end of the movie we see Shuri come to healthy acceptance and closure.
So, should my kid watch it?
Yes! Like most Marvel movies, kids will likely enjoy this action-filled superhero story as it carries on the beloved Black Panther series.