Bark Behind the Scenes: Our 2020 Year in Review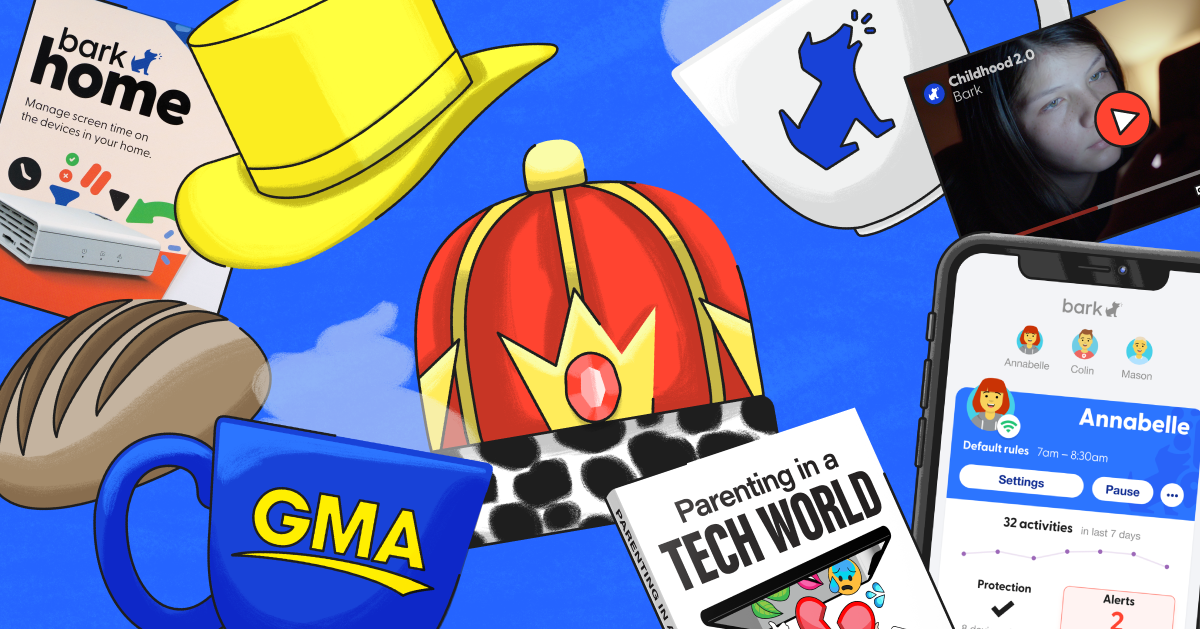 This past March, employees at Bark HQ in Atlanta packed up their desks and retreated into the safety of their homes to work for what we expected was just a few weeks of isolation. 9 months later, we're still all working virtually while dealing with the stresses of living through a global pandemic. Because of this, our annual year in review looks a little different than it usually does.
Despite the challenges and hardships we faced, Bark witnessed an incredible year of growth as we kicked off new partnerships and launched new products that helped us protect even more kids online and in real life. Here are some of the most memorable moments from an absolutely unforgettable year.
Our 2020 Year in Review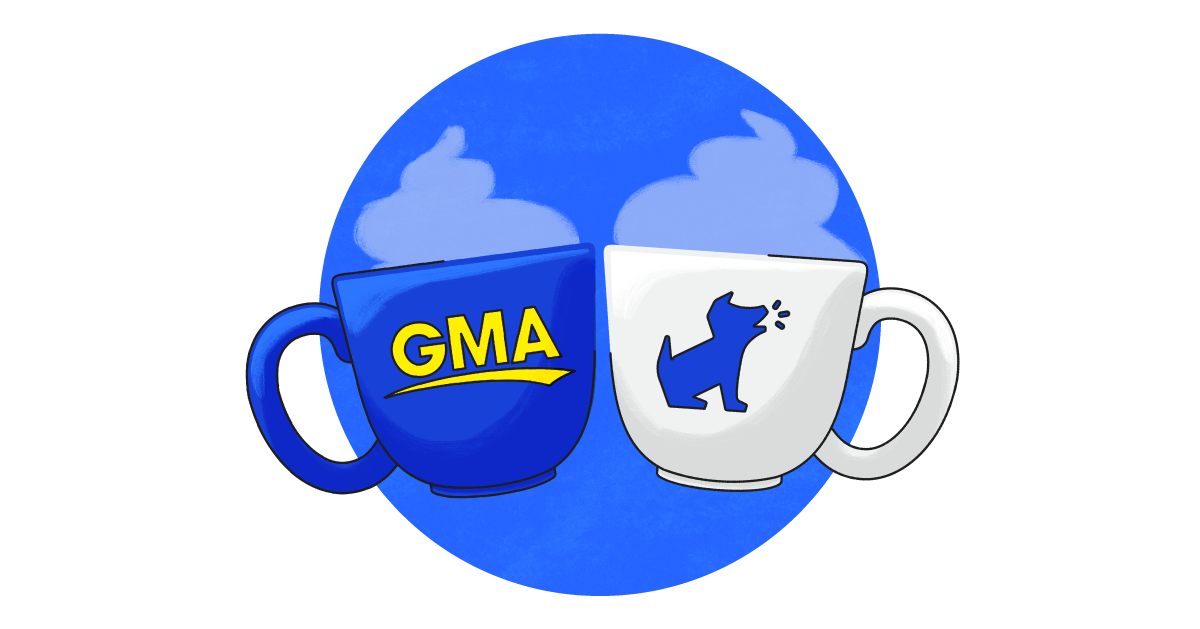 Feb. 2 — Bark is featured on Good Morning America and Nightline
Our chilling Stonefish documentary, which features Bark team members going undercover to pose as children on popular social media platforms, showed parents around the world just how real the threat of online predators can be. Both GMA and Nightline shared our critical findings.
9: New pets adopted
We may not be a dog toy company (despite our name), but our team members still love their four-legged friends. Working from home during a pandemic meant many folks finally had the perfect opportunity to make that life-changing adoption.
Feb. 26 — Bark acquires Router Limits
Acquiring Router Limits was the first step in Bark's journey to produce an amazing piece of hardware called Bark Home, which would launch later in the year and help parents bring Bark into living rooms across the country.
3: Number of famous stand-up comedians who performed for us on Zoom
Comedy clubs may have been closed during Bark Week (our team's annual spirit week), but two fantastic stand-up comedians performed via Zoom, helping to boost morale and bring some much-needed laughs to everyone.
Mar. 10 — Bark for Schools turns two years old!
What started as a way to give back to our communities is now a nationwide edtech phenomenon. Bark for Schools now helps protect students in more than 2,600 school districts and is available free to every public and private K-12 school in the U.S.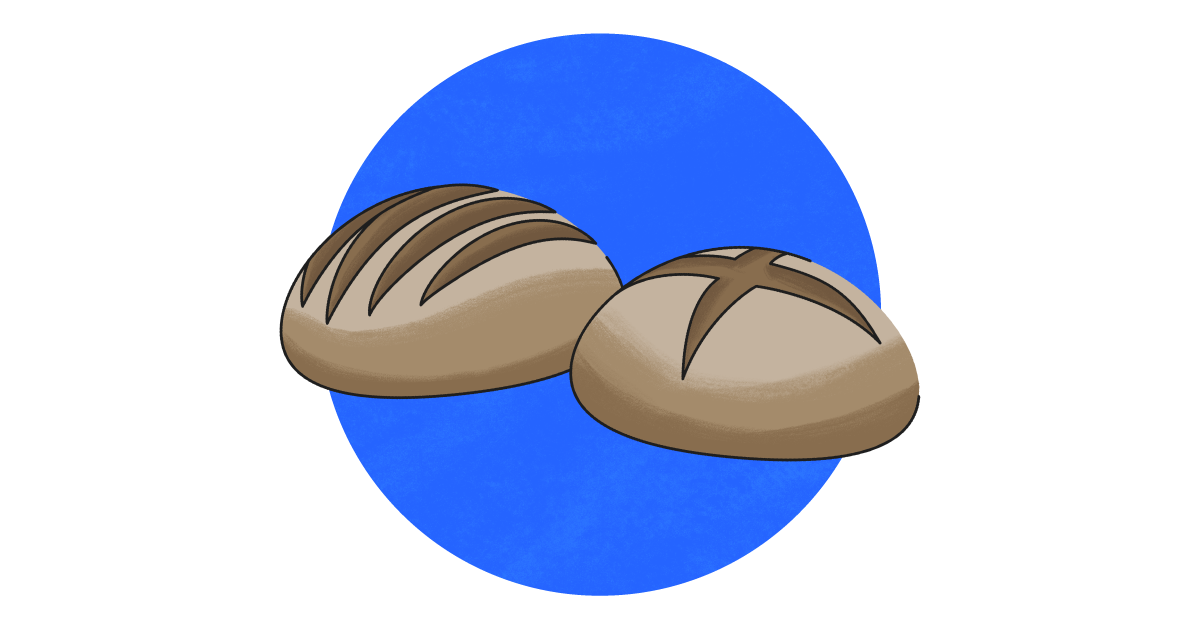 57: The number of sourdough bread loaves we made
Remember the early days of quarantine? You know, back when Tiger King reigned supreme, whipped coffee was all the rage, and everyone was baking bread hand over loaf? The Bark Team was no exception when it came to crunchy, aromatic bread.
Mar. 11 — Bark partners with Varsity Esports Foundation
Competitive video game playing is a skyrocketing extracurricular activity and viable career path for many teens — but it's also an arena rife with potential dangers. Our partnership helps reinforce the importance of healthy digital communication while gaming.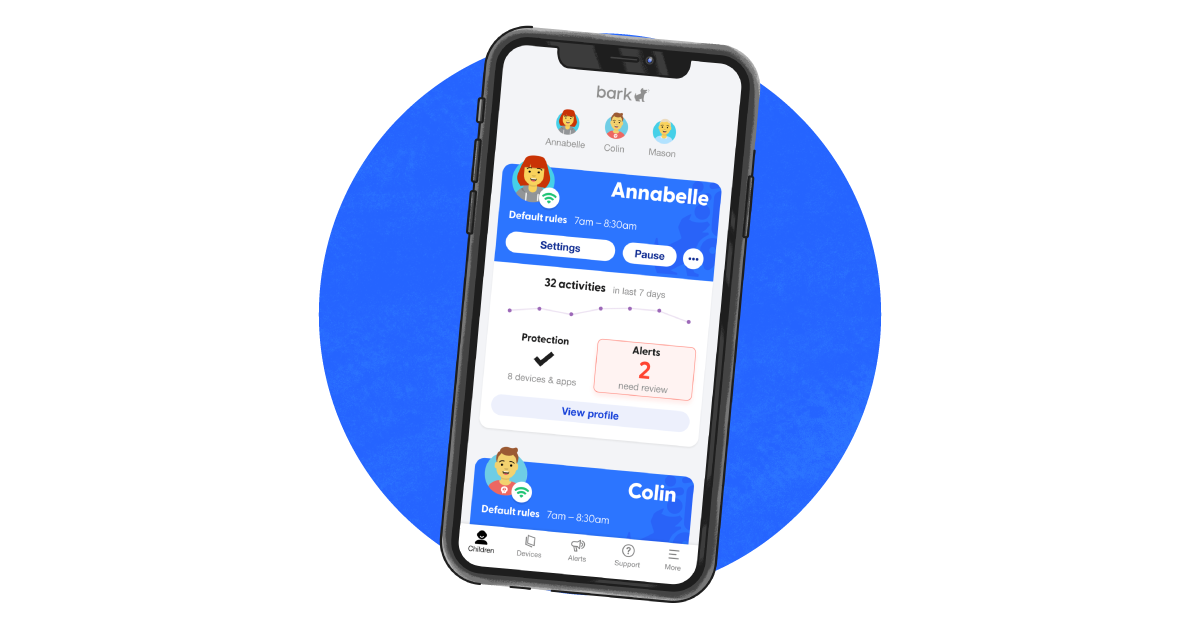 Apr. 6 — Bark Jr launches
The arrival of Bark Jr and its top-notch screen time management and web filtering features was a game-changer for our company, making Bark a one-stop shop for families looking for comprehensive online safety.
May 19 — Bark partners with BIGO Live
Thanks to this partnership, the same artificial intelligence (AI) technology that Bark uses to monitor text messages, email, and social media platforms will now be used on the BIGO Live app, enabling parents to monitor and guide their teens' activities.
1: Number of Star Wars-themed Slack channels (#chewbarka)
Tons of companies use Slack to communicate quickly and efficiently, but we're willing to bet we're the only organization that has an entire Slack channel designated as a safe space to share Baby Yoda (née Grogu) memes.
May 21 — Bark partners with EarthLink
EarthLink, a leading provider of internet and online services, began working with Bark to protect youth online across its suite of consumer offerings.
36: Times someone ignited a pun-off in Slack
It happens innocently enough — a comment in the "#random" channel like "I've finished Christmas shopping!" Then someone comments, "You're sleigh-in' it." Before you know it, a stream of puns follows, each trying their best to outshine one another. These are the moments that put some extra jingle in our step.
July 7 — Bark celebrates our 5th birthday!
In 2015, CEO Brian Bason started Bark with the hopes of creating a product that would help protect his own kids (and others) from online dangers. Five years later, Bark has grown exponentially, with scores of employees spread all across the country.
15: Number of different hats Chuck wore to team meetings
Chuck, a member of Bark's support team, has become known for his whimsical and often hilarious head adornments during our weekly team-wide Zoom meetings. Who knew of the power of a hat to help bring joy to virtual standups?
Aug. 11 — Bark partners with Stratix
With this partnership, Bark and Stratix began working closely together to deliver remote learning capabilities to 22,000 K-12 students across 12 different school districts.
5: Weddings and babies born to Bark team members
This unprecedented year may have changed many things we recognize about life, but it couldn't stop families from growing. Here's to those newly wed and the children birthed in 2020 — truly bright spots of joy in a challenging year.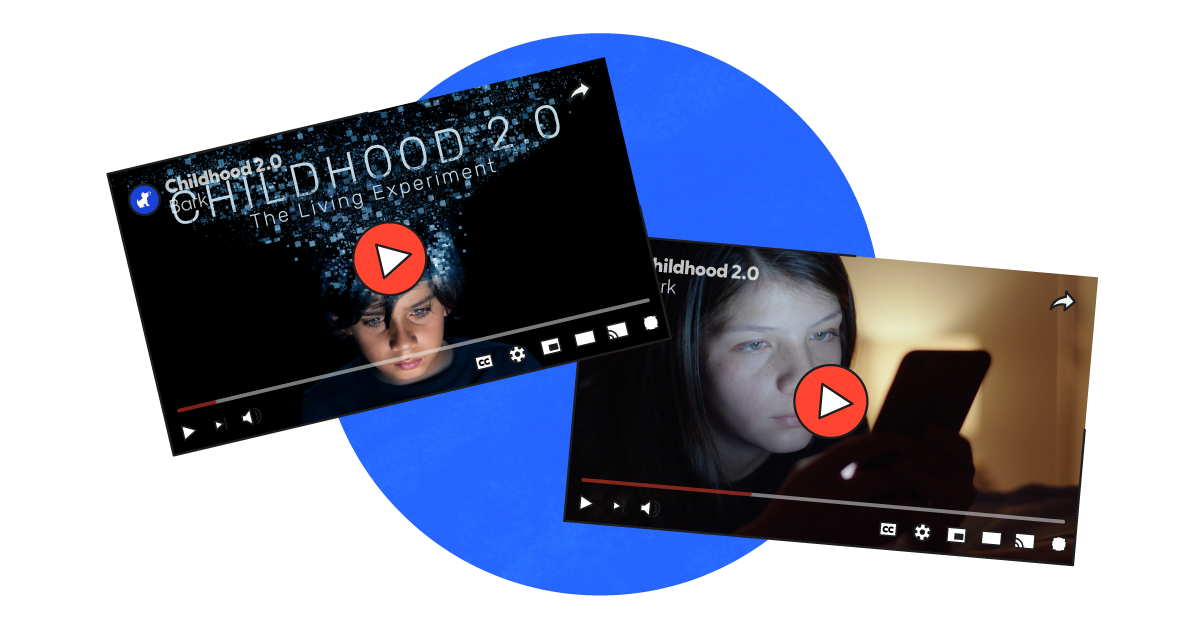 Aug. 26 — Childhood 2.0, a documentary featuring Bark, is released
Bark was honored to be featured in this powerful film, essential viewing for anyone that wants to better understand the world kids inhabit (and the very real dangers they face) as they grow up in the digital age.
6: Times someone revealed they were a nerd in school
For some folks, this was not a surprise (ahem, Quiz Bowl and Dungeons & Dragons veterans). But for others, we were truly floored! Turns out, there's plenty of time to peak — especially when you're crushing TikTok trends, handling customer calls with pizzazz, or writing a book for the first time.
Sept. 3 — Bark partners with CenturyLink
CenturyLink, the third-largest telecommunications provider in the U.S., began promoting Bark's online safety solutions to millions of existing subscribers and non-customers alike.
5–10x a week: Number of times the Zoom unmute button didn't work
You'd think after nearly a year working from home, we'd all have this Zoom thing figured out. But nearly every meeting would see someone start talking silently before the choruses of "Oh I think you're still on mute" or "Uh oh, we can't hear you!" would chime in.
Oct. 13 — Parenting in a Tech World is published
This year Bark CMO Titania Jordan and VP of Business Development Matt McKee literally wrote the book about raising kids in the digital age. It helps parents learn about popular social media platforms, the most prevalent online dangers, and all of the latest technology that surrounds kids day in and day out.
Impossible to quantify: Tears shed over families' experiences they shared with us
Every time we get a heartfelt DM on Instagram or an honest call in to our Customer Support Specialists, we're reminded of why we're on this mission — to connect with you, walk beside you as you raise your kids, and equip you with every resource we have to offer. Please continue sharing your stories with us — they mean the world to us.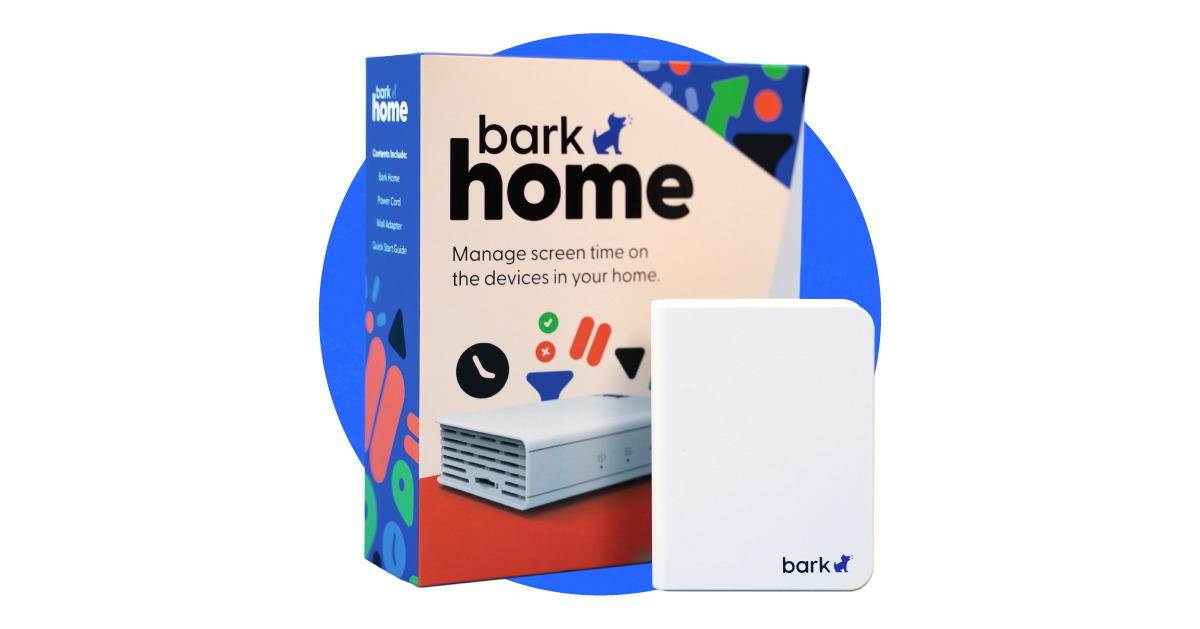 Oct. 25 — Bark Home launches
Bark expanded into the houses of countless families across the U.S. with Bark Home, a small device that plugs into your Wi-FI router and enables you to manage smart TVs, gaming consoles, laptops, and more.
82: Pairs of Bark socks shipped to employees
For Bark Week, every Bark team member received colorful Bark socks featuring Barkus, the adorable canine featured in our logo and named after our URL, bark.us. We may not be working together in the same office, but we're all sharing that snazzy Bark vibe as we stay warm in these colder months.
That's a wrap on our 2020 year in review! From our team to yours, happiest of holidays, and may 2021 see a return to the world we all know and love — concerts with friends and movies in actual theaters, delicious meals at home, and cozy dinners at favorite restaurants. And above all, family gatherings (with hugs!), large and small.
About Bark
Bark is a comprehensive online safety solution that empowers families to monitor content, manage screen time, and filter websites to help protect their kids online. Our mission is to give parents and guardians the tools they need to raise kids in the digital age.