How Bark Can Alert Families to Signs of Sexual Assault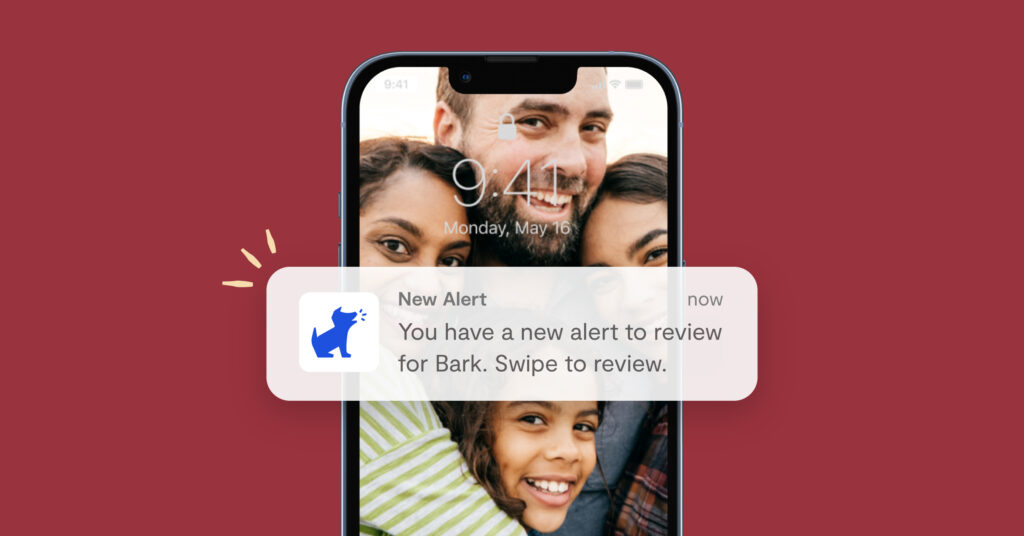 Content warning: discussion of sexual assault
April is Sexual Assault Awareness Month, a time set aside to bring to light how widespread sexual violence is across the world. It's also a month dedicated to educating people about prevention and providing resources.
Although Bark is a parental control company, our service alerts parents to many of the most pressing issues in a child's life — from bullying and online predators to depression and suicidal ideation. Sexual assault is no different, and parents need to know what's going on in order to support their children in times of distress.
What Bark Looks For
Content warning: discussion of activities that involve sexual assault

Our advanced technology scans a child's online activities — like texts, emails, and social media posts — for potential dangers. When it comes to sexual assault, we look for keywords as well as context. Here are a few examples of messages that would be flagged:
im going but im scared because there's old men there and i have a okay body and im scared i will get r@ped again.......
he told them he was going to rape someone and she is one of my friends
My cousin has been molesting me for 3 years and I'm freaking out because I'm going to press charges finally. Don't tell anybody at church bc he goes there too.
j touched me again yesterday. i am so close to crying and it gave me flashbacks from before
Monitoring Can Pick Up Things Kids May Be Hesitant to Reveal
Kids use their phones for everything these days, and this includes talking about and processing emotions after sexual assault. These often lie hidden out of sight of a parent and can look like a text to a friend describing the encounter or a journal in a Google Doc detailing the feelings that are arising. Bark's advanced technology scans these types of online activities for keywords and context, and sends parents alerts when a potential issue is detected. 
If you're wondering why a kid wouldn't want to immediately disclose an assault to their parent, the answer is it's complicated. Some kids may feel like they'll get in trouble. Others might be getting manipulated by their abuser, who could be threatening their well-being or that of their family. Some kids — especially younger children — may not even know how to process what's happened to them.
Statistics about Sexual Assault
Tragically, sexual assault is not uncommon in the U.S. Here are some statistics gathered from the Rape, Abuse & Incest National Network (RAINN), the nation's largest anti-sexual violence organization.
One in 9 girls and 1 in 20 boys under the age of 18 experience sexual abuse or assault.
Every 9 minutes, evidence of child sex abuse is corroborated or confirmed.
Children of all gender identities experience sexual violence.
While all children can experience sexual assault, those who have physical or mental disabilities or who have unstable home lives are at greater risk.
Children who live in low-income households are more likely to experience sexual abuse.
Warning Signs of Sexual Abuse
It isn't easy to tell if your child has experienced sexual abuse, but watching out for some potential warning signs can help. Pay attention if your kid:
Regresses to wetting the bed
Complains of physical ailments with no underlying cause
Tries to avoid getting undressed
Starts having excessive nightmares
Has sudden knowledge about sexual topics that aren't typical to their age
Out of the blue has money, toys, or other gifts without reason
Online Resources That Can Help
If you believe your child is currently in danger or if you'd like to file a report with your local police station, you can call 911 at any time. You can also call the National Sexual Assault Hotline at 800-656-4673 to talk to someone who is trained to help in situations like this.
The Childhelp National Child Abuse Hotline is also available 24/7 via call or text message at 800-422-4453. Their trained volunteers can guide you through the reporting process.
You can learn about mandatory reporting laws in your state by visiting RAINN's State Law Database.
About Bark
Bark is a comprehensive online safety solution that empowers families to monitor content, manage screen time, and filter websites to help protect their kids online. Our mission is to give parents and guardians the tools they need to raise kids in the digital age.