Introducing Bark Home: An Internet Filter for Every Device in Your House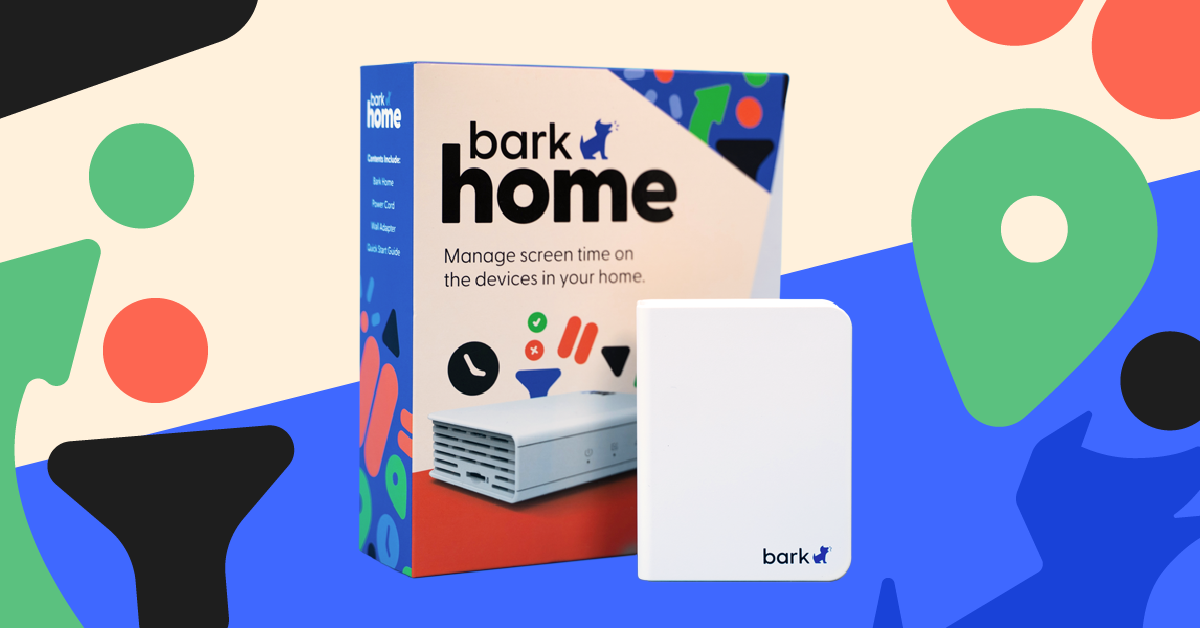 **This post was updated on April 13, 2021.**
Ever wish there were a way to manage all of the screens in your child's life — smart TVs, gaming consoles, tablets, and more — from one place? We've got good news for you. Now, there is! We're proud to announce the official launch of Bark Home, our first foray into the world of home electronics. Bark Home is an internet filter and screen time manager that's going to bring a level of customization to your family's devices that you never thought possible, while providing comprehensive online safety for your kids — no matter which screen they're using to watch Disney+.
Get Your Device
An Internet Filter Powered by Bark
Bark Home is a small box that plugs into your home Wi-Fi router and brings Bark's powerful screen time management and web filtering capabilities to all of the internet-connected devices in your house. Consider all of the screens your kids interact with on a daily basis — Netflix on the living room TV, Fortnite on the PlayStation, Spotify on the family iPad. Bark Home will enable you to manage how and when your kids use these devices — and more.
Features of Bark Home
Say goodbye to dinnertime arguments about Snapchat and late-night bargaining over extra YouTube time. With Bark Home, you'll be able to:
Turn off the internet when needed on home devices (including smart TVs, gaming consoles, tablets, and more)

Set a schedule of custom daily rules — school time, free time, and bedtime — for each child

Block specific apps and websites (like Snapchat and Instagram)

Block categories of apps and websites (like social media, streaming, gaming, and sexual content)

Supports high speeds with a 1 Gbps Ethernet port
Getting Started With Bark Home
Bark Home is available as a one-time purchase for $79 or as a subscription for $49/year. Once you connect it to your home Wi-Fi router, you can add all of your family's devices and manage them conveniently from the Bark app. This groundbreaking internet filter will revolutionize the way your family interacts with the technology in your home. When you combine Bark Home with a Bark Premium subscription, you'll get the most comprehensive online safety package on the market.
About Bark
Bark is a comprehensive online safety solution that empowers families to monitor content, manage screen time, and filter websites to help protect their kids online. Our mission is to give parents and guardians the tools they need to raise kids in the digital age.