Top 5 Tips for Setting Up Your New Bark Phone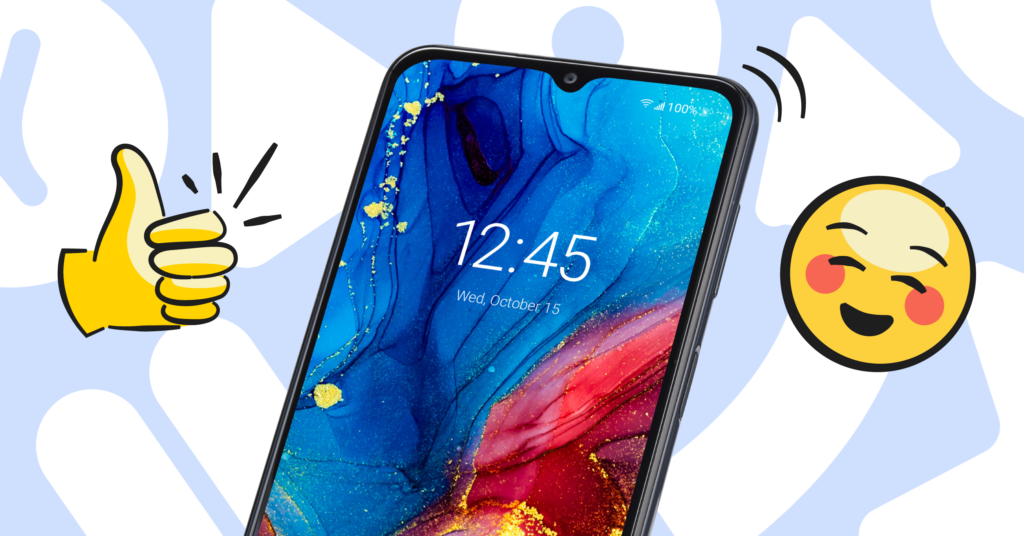 **This blog post was updated on August 2, 2023.**
Congratulations on your child's new Bark Phone! It's a little different from other phones you may have set up in the past — and that's a good thing. The Bark Phone lets you manage nearly every aspect of your child's phone experience so you can help keep them safe online and in real life. This blog post provides the top 5 tips for setting up the Bark Phone, but we also have a quick-start help article that has step-by-step instructions for extra support.
Top 5 Tips for Setting Up Your New Bark Phone
Set your high-level controls for the Bark Phone
As a parent, you know your child best, which is why the Bark Phone gives you the ability to toggle on and off basic functions like texting, using the camera, changing the settings, and more. As a general rule, the younger your kid is, the more of these you'll probably want to disable. As they get older — or start demonstrating more maturity — you can easily add back in functionality.
Create screen time schedules to help keep your kid on task and well rested
You won't want your child checking out unboxing videos during school on their new phone, right? That's where screen time schedules come in. You can choose exactly what your kid can access and when. For school time rules, for example, you can block access to everything but educational sites. And at bedtime, for instance, you could allow only podcasts and meditation apps to help them wind down. It's up to you!
Get granular about what you want to block
Every family — and child! – is different, so being able to block websites and apps at any time is an important function. Bark allows you to block entire categories of sites (think sexual content, gaming sites, and more) as well as individual sites that you want to keep off limits. You can also block nearly everything and then manually add in just a few sites that you want them to be able to access. It's up to you!
Set daily time limits for apps
With the Bark phone, you can set total daily time limits for the apps you choose to allow your kid to access them. This could look like "one hour of YouTube a day" or "4 hours of social media." If no daily limits are set, your child can access them as long as they like — as long as the app or category isn't blocked.
Talk to your child about what to expect
Whether this is your kid's first phone ever or just a new-to-them phone, it's important to talk about it! This means sitting down and discussing rules of the road, screen time limits, and potential dangers. The Bark Phone experience will be pretty different for every family depending on what's blocked and what's allowed. When you decide what's going to work for your family, let your child know! For example, explain that texting is turned off if it is. Let your kid know that you've put screen time limits on YouTube. This way, they won't be surprised. You can also talk generally about Bark's monitoring and Bark alerts — don't worry, we have pointers for that discussion. And finally, make sure you make a tech contract with your kid to help them navigate life with a new smartphone.
Is Your Child Ready For A Phone?
One of the most frequently asked questions we get here at Bark is, "How do I know my child is ready for a phone?" So we made a quick and handy quiz to help you find out where your family stands!
How to Get a Bark Phone
Ready to get your very own Bark Phone? Plans start at just $29/month and include unlimited talk and text. Order yours today!
About Bark
Bark is a comprehensive online safety solution that empowers families to monitor content, manage screen time, and filter websites to help protect their kids online. Our mission is to give parents and guardians the tools they need to raise kids in the digital age.