Technology For Kids: 6 Teachable Moments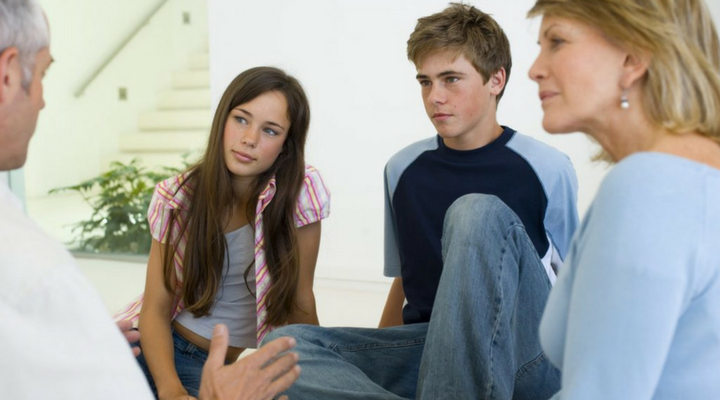 In a world full of technology for kids where teens, tweens and sometimes even younger children have smartphones, and communicating through three-second pictures is the norm, parenting today's tech-savvy kids can seem overwhelming.
Having conversations during key moments can help you become a better digital parent. Here are six conversations about online safety you should not miss:
1. Technology for kids: Smart rules for your kid's first smartphone
Experts recommend involving your child in this discussion and creating a technology contract for the family.
For instance, your child's responsibilities could include knowing what to do if they receive an inappropriate text, photo or video. Other good rules include not answering unknown numbers, not sharing or posting inappropriate materials and not participating in cyberbullying. Let them know that Bark will be monitoring their online interactions and alerting you to any issues they are having, put it in the technology contract along with consequences for not following family rules.
This talk could take place as early as elementary and middle school age. About 78% of teens ages 12-17 are cell phone owners, according to a Pew Research Center study.
Establishing guidelines early on for their digital communication will simultaneously give you as the parent the ultimate authority while allowing the child to take ownership of the rules.
2. Your child's first social media account
Similar to smartphone ownership, many children can have a social media account as early as 12, according to Pew Research Center. This tween age group is encountering multiple forms of technology seemingly all at once.
A key factor in discussing social media safety with a child is not treating social media like it is completely off limits, according to tips from the University of Texas at Austin Center of Identity. Instead, one approach is to walk them through your own social media profiles and create an account with your child. Go over privacy and blocking settings to show them that these settings allow some control in helping to keep them safe online. Make the learning experience fun as well as simple and concise.
Kids should also understand the importance of keeping their online gaming accounts secure. This means choosing not to give login information even to a close friend.
Parents also need to establish boundaries with their child about communicating via video chat or texting, and explain to kids which kind of communication in the gaming world is acceptable. It's also important for parents to have a grasp of what conduct certain gaming systems allow, in order to keep their kids accountable.
3. Define inappropriate vs. appropriate
Kids need to understand that what they post online creates a digital footprint — meaning anything they write, like or comment on is creating their long-lasting persona.
Not only is it important to discuss your child's actions online, but also the actions of those they follow. If you follow your child on social media, and something questionable comes up from another user, ask them about it and gauge their reaction. Do they know it's over the line?
According to the Family Online Safety Institute, understanding the dangers online can feel a lot like heading toward a multi-lane highway on a tricycle. It seems impossible to know all the possible dangers ahead.
We offer technology that help parents work with their kids to keep them safe online and protect against cyberbullying, sexting, and signs of depression and self-harm. Bark's services are structured in a way that parents are notified of suspicious activity, while allowing their child to have independence.
While many parental monitoring companies offer protection, the method is usually to block suspicious activity on social media, text messaging, and email, which teens will find a way around, said Carrie Goldman, an advisor with Bark and author of "Bullied: What Every Parent, Teacher, and Kid Needs to Know About Ending the Cycle of Fear."
"The (teens) may not be flat out accessing apps that they know will be banned, but they have other ways of getting around it," she said. "Bark can help parents find out when kids are sneaking around the system."
4. Acknowledge kids will make mistakes
Any discussion about online behavior should center on cautioning your child, but also letting them know you are always there to help them if anything happens.
Telling your kids that they will make mistakes in life, such as sending an inappropriate text, is the most important discussion to have with them, Goldman said. Kids need to know they can come to you.
"I think that when parents only say to their kids, 'Don't do this. Don't do that,' what happens is that when the kids do something, they're afraid to come tell us because we've only told them what not to do," she said.
5. When your teen gets a driver's license
Entering into this stage of parenting can be a little unsettling, especially knowing the risks involved. One of your biggest defenses as a parent is to model good driving practices to your child while they are still young.
More than eight people a day die in traffic accidents that involve distracted driving in the United States, which makes having the discussion around car safety even more vital. Distracted driving includes activities such as talking on a cell phone, texting and eating.
Dennis and Barbara Rainey, co-founders of FamilyLife, a non-profit corporation, suggest having clear consequences in place if irresponsible driving occurs. For example, a child may be responsible to pay the price of their ticket. Know what you will do before these situations occur and communicate this with your kids from the beginning.
6. What to do about cyberbullies
About 34.4 percent of students between the ages of 11 and 15 admitted to being cyberbullied, according to a 2015 survey. Of that percentage, 21 percent said it happened one or more times in the past month.
It is crucial for kids to know that saving the evidence is the first action that needs to be taken, Goldman said. Let your kids know they need to inform a trusted adult when it happens.
Sometimes kids need to step away from the computer and cool off, and as the parent, help them understand what next steps should be. It could be helping them know the right situations to block someone or remove them from your friend list. Sign up for Bark and monitor your kids' online interactions for potential risky behaviors.
With these six conversations, parents can feel less overwhelmed about technology for kids, better navigate this stage of life with their kids and keep them safe in today's digital world.
About Bark
Bark is a comprehensive online safety solution that empowers families to monitor content, manage screen time, and filter websites to help protect their kids online. Our mission is to give parents and guardians the tools they need to raise kids in the digital age.