Family Movies on Netflix You Definitely Need to Queue Up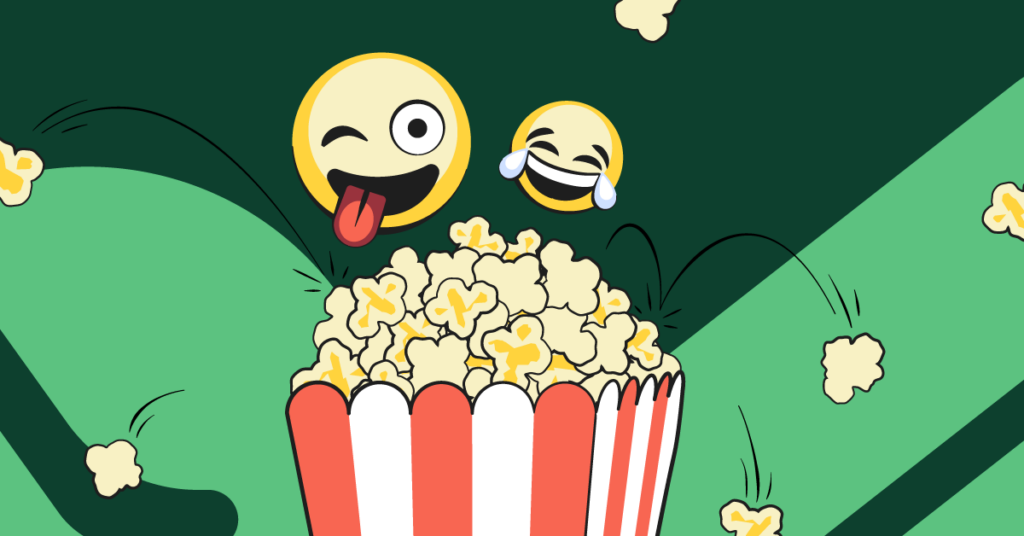 **This blog post was updated on September 22, 2022.**
Right now, there are so many different awesome streaming services to choose from, it can sometimes feel overwhelming! Many families may even have a couple of different subscriptions. But the most popular by far is the O.G. player in the game, Netflix. Fortunately, the company spends a ton of time and money creating and licensing content for viewers of all ages. So, the next time you and the kids are looking for great family movies on Netflix, look no further! We've compiled some of our favorite family movies, from Netflix originals to classic throwbacks.
Family Movies on Netflix Perfect for Younger Kids
After being separated from his bear family, the young and polite Paddington finds himself in London, where he meets the delightful Brown family. A bond starts to form between Paddington and the Browns as he goes on his wild adventures. Your kids will no doubt also form a bond with this lovable bear while watching his heartwarming story unfold.
If your kids love Marvel movies, this Netflix original family movie asks the question: What if young superheroes had to save the day? We Can Be Heroes is actually a spin-off from The Adventures of Sharkboy and Lavagirl in 3-D, which came out 15 years ago. When alien invaders manage to kidnap their parents, these kids with incredible abilities rally to fight off the bad guys and rescue their families. Fun fact: It features Pedro Pascal, who plays the Mandalorian — a.k.a Baby Yoda's dad!
Have you ever heard of a "kinkajou"? It's kind of like a raccoon, and his name is Vivo in this delightful, colorful animated family movie. Voiced by Hamilton creator Lin Manuel Miranda, Vivo undertakes a journey from Cuba to Miami to deliver a song to an old friend. The magnificent musical numbers truly stand out in this movie — Gloria Estefan even voices one of the characters — and your entire family will be dancing and singing along to them in the living room.
The premise behind this family movie is most likely every child's dream: an entire day where — no matter what a kid asks — the parents have to say yes. Jennifer Garner stars in the hilarious romp through a no-holds-barred day of fun, food, and festivities. But is too much of a good thing … too much? You'll have to watch to find out!
Inspired by a children's book, Cloudy with a Chance of Meatballs follows the adventures of an aspiring inventor named Flint Lockwood. The whole town of Swallow Falls thinks of Flint as a loony scientist until one of his inventions starts making cheeseburgers (and all sorts of food) fall from the sky!
If your family gets a kick out of the cute little yellow aliens known as Minions, you should definitely watch Despicable Me, where they make their debut! A self-proclaimed evil scientist named Gru (played by none other than Steve Carrell) devises a plan to become the greatest criminal mastermind in the world — by stealing the moon.
Tween and Teen Netflix Favorite Family Movies
Millie Bobby Brown — you may know her as Eleven in Netflix's Stranger Things — stars in this historical adventure as Enola Holmes, the younger sister of famed detective Sherlock Holmes. This fast-paced film is perfect for older kids who love history (especially Victorian England) and strong female protagonists. This is a must-add to the family movie watch list!
My Octopus Teacher won an Oscar for best documentary in 2021, and it's not hard to see why. Filmmaker Craig Foster chronicles his friendship with an octopus who lives in the kelp forest near his house off the coast of South Africa. He learns where she lives, where she plays, and where she hunts, all the while learning even more about his connection to nature and place in the world.
This 1986 John Hughes classic has become the gold standard in playing-hooky movies for multiple generations! Charismatic high schooler Ferris and his best friends experience the sick day of a lifetime as they head into the big city to take in a Chicago Cubs game, visit museums, go swimming, and more — all while dodging their school principal who's on to their tricks.
Based on a true story, this 2019 movie tells the story of William Kamkwamba, a young boy from Malawi that sets out to save his village from famine. A whiz at science, he teaches himself how to build a piece of technology that could change everything. But can he do it in time?
If your kids are missing the fun and sun of summer break, consider a cinematic trip to the island of O'ahu in Finding Ohana. This adventure tale features two siblings from Brooklyn who are on vacation in Hawaii when something incredible happens. As they search for long-lost treasure, they bond with their family and discover their Hawaiian heritage, making it truly a vacation to remember.
Pan explores the origin story of the beloved fictional character Peter Pan. The film shows us how Peter arrived in Neverland as well as the first time he meets Captain Hook — who audiences will be surprised to see as a friend to Peter as opposed to an enemy.
Here Comes the Boom is about a school struggling with budget woes. When the music program is threatened to be cut, an unlikely hero emerges from the biology teacher, Scott Voss. Once a collegiate wrestler, Voss learns about a cash reward that goes to the winner of UFC fights. The movie follows him and a few of his students and colleagues coming together to keep the music program around no matter the cost — or injury — that comes their way.
About Bark
Bark is a comprehensive online safety solution that empowers families to monitor content, manage screen time, and filter websites to help protect their kids online. Our mission is to give parents and guardians the tools they need to raise kids in the digital age.