The Best Game Console for Kids: What Is It?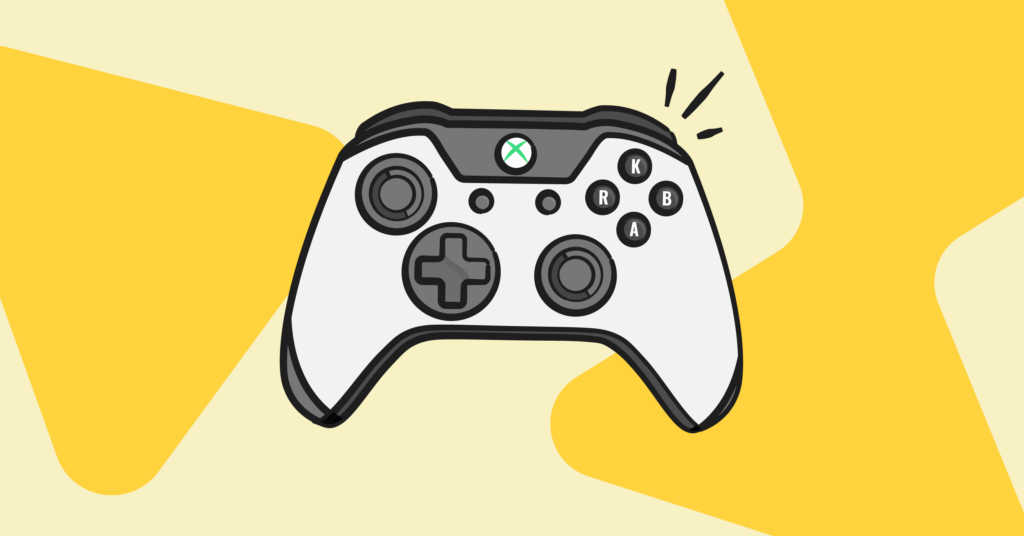 Looking for the best game console for kids?
The answer depends on a variety of factors, including the age and maturity level of the kid in question. Modern video games allow users to interact with one another like never before. It increases the fun, but there are risks that come with that interactivity.
If you're looking at the growing selection of gaming consoles for kids and aren't sure which one to pick, we have some information that may help you. If your child is begging for a specific console, this information may help you decide whether you want to say yes or pick a different console that is a better match to their interests, age, and maturity level.
Best Game Console for Young Kids
You can't leave the younger ones out of the gaming scene! Kids as young as four or five may catch interest in video games, especially if they have game-obsessed older siblings. The problem is a gaming console designed for older kids won't meet the needs of a younger user. Young kids may struggle to use an advanced gaming controller, and you definitely don't want them interacting with strangers through chat features.
Instead of looking at the best game console for kids, you're looking for a starter gaming option that is safe for a younger child. We have two options that may suit your little future gamer.
Download games to a tablet
An iPad or another tablet is a great option for young kids just learning how to use technology. You can control what games are downloaded, and there are an endless number of gaming options in the app store. You can select a screen size that works for your little one's hands, creating a gaming system that they can use at home and on the go.
You can always use the tablet for other purposes when your child graduates to another gaming console for kids.
Pros:
Easy to find
Variety of price points
Tons of game options
Functional uses beyond gaming
Portability
Cons:
Not an actual game console for kids
Doesn't have a joystick or remote
Kid-friendly arcade games
Most kids can understand simple games like Ms. Pac-Man? Maybe your child would like to go more modern with PAW Patrol games? You can make it happen by adding an arcade machine to your home. They can't take it with them, but it does provide an age-appropriate gaming option for the little ones.
Here are some of our favorite options going into the upcoming holiday season:
Arcade1Up Jr. PAW Patrol Arcade Machine
Kids can play three PAW Patrol games while learning to maneuver a joystick. The stick features an oversized ball to help little hands guide the joystick with ease. The buttons are easy to press, and the machine makes gaming simple enough that most kids won't require constant parental supervision or help.
The arcade is suitable for kids as young as 4! There are other games available, including Pac-Man, but you need to buy a new arcade to get additional games.
Pros:
Safe fun for younger children
No interactive features
Easy to use
Cons:
Kids will outgrow the games at some point
No portability for on-the-go fun
Limited games on each system
My Arcade Micro Player Mini Arcade Machine
My Arcade Micro Player arcade machines are a cost-effective pick for kids as young as 10. That's the manufacturer's recommended age, but some younger children may easily master some of the games available. Each arcade machine sits on a tabletop and offers a single game with advancing levels.
Some of the games available include:
Ms. Pac-Man
Pac-Man
Rolling Thunder
Caveman Ninja
Pros:
Lower price point
Easy to play
Lightweight and compact
Kid-friendly games
Cons:
Limited game options
Kids will outgrow eventually
Lacks portability
Best Game Console for Tweens and Young Teens
You may not feel that your tweens and newly-turned teens between the ages of 9 and 15 are ready for the game consoles we recommend for older teens and young adults. They're outgrowing the arcade games we recommended for younger kids and want more options than the games they download to a tablet or phone.
It's time to start shopping for real gaming consoles for kids! We have a top recommendation that works well for most kids in this age range, but make your choice based on the interests and maturity level of your child.
So, what is the best game console for tweens and early teens? Our recommendation is one of the following three versions of the Nintendo Switch. It's the modern version of Wii U, so there are many games that allow families and groups of friends to play together. Your kids will also enjoy classic kid-friendly characters like Mario.
Nintendo Switch
Nintendo Switch works as a portable gaming console for kids but then connects to a larger screen for at-home play. You can also prop it up on a table. There are a variety of gaming options that appeal to kids of various ages and with different interests. You can even link family systems together to play games against one another.
There is a way for kids to play games against other people, but you have to buy a Nintendo Switch Online membership. If you don't want your kids to interact with others, you don't have to purchase the membership.
Pros:
Interaction with others is optional
Portable and stationary gaming system in one
More than 5,000 games are available
Suitable for family fun, too
Cons:
Some kids may need monitoring with interactive features
Nintendo Switch Lite
The Lite version of Nintendo Switch is only the portable gaming system. It's a more affordable option for kids who want to play in the car or during downtime away from home but aren't interested in gaming at home. You may also go with the Lite version if you want to limit the time your child spends on a gaming console for kids.
The pros and cons are about the same as the original Switch, with the potential con that you're limited to a small screen.
Best Game Consoles for Teens & Young Adults
Many teens and young adults are ready to interact more with their peers and online friends. Our top recommendation for kids in this age group is the Nintendo OLED Switch. It's an upgraded model of the original Switch. It comes with enhanced audio features, more internal storage, a larger screen, and a built-in LAN port for fast internet connection in TV mode.
You can use the OLED Switch as a portable console or connect to a larger screen at home. The advanced features, plus the ability to connect with other players through the online membership, make it an excellent pick for older players.
If the games your teen or young adult wants to play aren't available on the Switch, you have two primary options:
PlayStation 5
Xbox Series X or Series S
These gaming consoles have similar features and capabilities. The main differences are in the games available, and every player has their preference in games. Keep in mind that these platforms allow a lot of interaction that often includes foul language and discussions that aren't appropriate for younger kids. Make sure your children understand not to give out any personal information when playing with other gamers.
A New Way to Help Keep Your Kids Safe
Gaming consoles for kids are fun while at home, but what does your kid take with them when leaving the house? If you said their phone or know your child would like a phone, we have one question for you:
Have you heard the buzz about the new Bark phone? We're putting the final touches on the design and gearing up for debut in the near future. If you want the peace of mind that comes with knowing your child's phone has a wide variety of safety features, add your email address to the waiting list. We'll keep you updated on the design progress and release dates.
About Bark
Bark is a comprehensive online safety solution that empowers families to monitor content, manage screen time, and filter websites to help protect their kids online. Our mission is to give parents and guardians the tools they need to raise kids in the digital age.