Pinwheel and Bark Partner to Create Safer Phones for Kids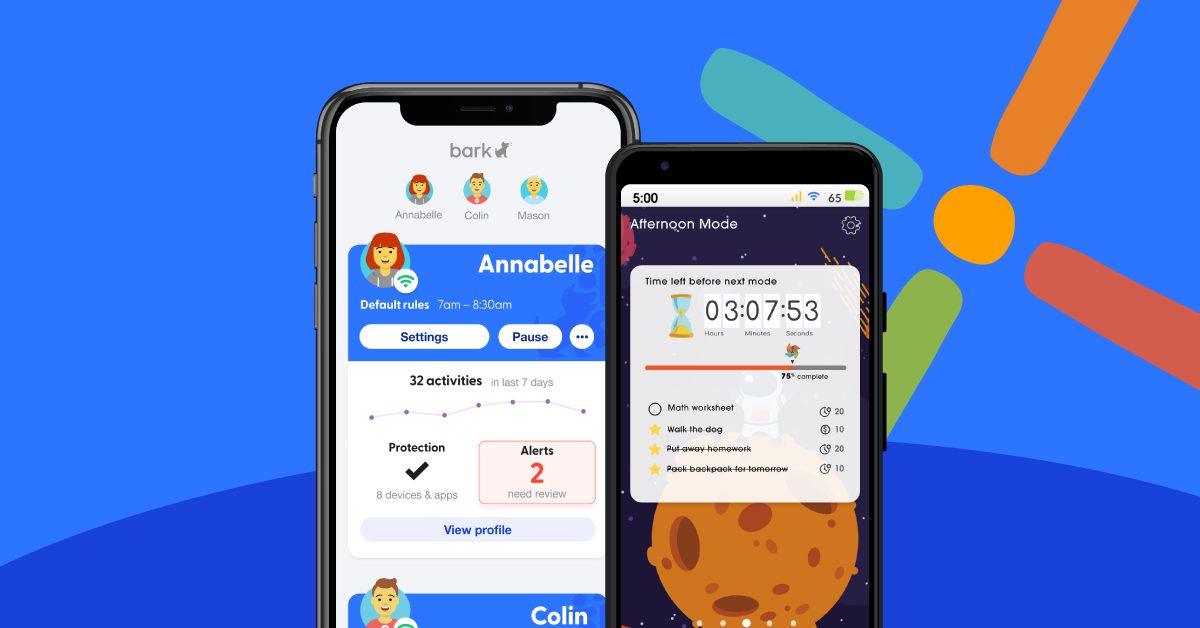 **This blog post was updated on October 4, 2021.**
We're excited to announce our new partnership with Pinwheel, the first purpose-built phone for kids that teaches healthy tech habits. The company's therapist-endorsed system, when combined with our monitoring and filtering technology, will help prime Pinwheel to become one of the safest mobile devices for families.
The Origins of Pinwheel
Unhappy with the existing options on the market, entrepreneurs Dane Witbeck and Isaiah McPeak decided to do something about it. Together with a council of therapists and noted psychologists, they carefully chose 11 non-addictive app categories to be installed on their operating system. These apps are all meant to help shape wellness-centered, tech-responsible kids. Because of this, the company prides itself on offering no social media, ads, or addictive games. As a result, kids can learn and grow thoughtfully while on their devices.
Bark and Pinwheel: A Perfect Match
Pinwheel phones enable parents to completely customize their child's digital experience. What does this mean? You approve all contacts, create screen time schedules, and can choose from a thoughtfully curated collection of apps. But to take online safety to the next level, however, Bark was needed. Our safety software comes pre-installed on every Pinwheel device to monitor:
* These are available after connecting the account to Bark with the child's login credentials by following these steps.
What This Partnership Means for Families
Giving your child their first phone is a major milestone these days. It can be a stressful experience, especially figuring out online safety. A Pinwheel phone makes it easier, putting you 100% in the driver's seat. You can rest easy knowing that our monitoring service will alert you to issues. Bark and Pinwheel's partnership provides families with something they won't be able to get from major cell phone providers — greater peace of mind.
About Bark
Bark is a comprehensive online safety solution that empowers families to monitor content, manage screen time, and filter websites to help protect their kids online. Our mission is to give parents and guardians the tools they need to raise kids in the digital age.