Gen Z Memes: How Tiktok Memes Are Changing Social Media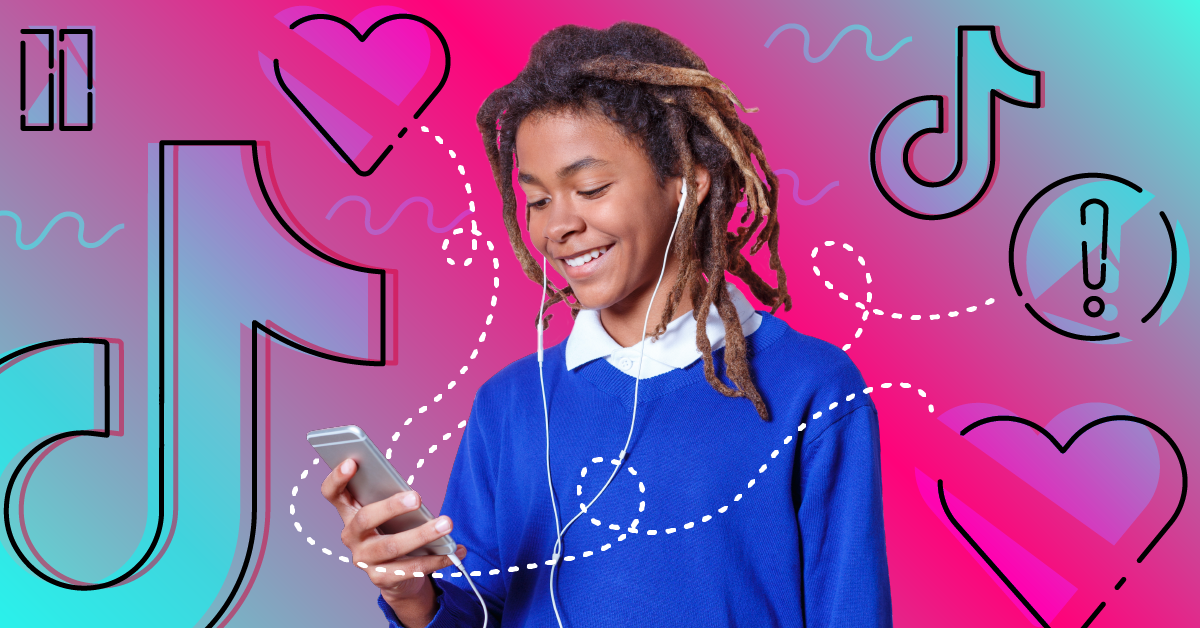 When we look back at 2019, we'll remember it as the year that TikTok exploded into the consciousness of Generation Z (also known as the TikTok generation). Earlier this year, Bark explained what parents need to know about TikTok, as well as the dangers it can pose to kids. But as the platform has continued to grow — it recently surpassed more than 26 million users in the U.S. — we've taken a deeper dive to give parents more insight into how and why their kids use TikTok.
As a writer for Bark, I first downloaded TikTok just to learn more. But I ended up keeping it on my phone because I enjoyed it so much — especially the TikTok memes, the inside jokes, and the pop culture references. Even though I'm 36, what I've learned over the past few months of daily use is that TikTok is changing what social media means for kids born after the year 2000, and I was relieved to find that — despite its darker side — much of this is actually positive.
What You're Exposed to Expands
Unlike nearly every other social media platform, TikTok users all share access to a central feed of endlessly scrolling videos on what's called the "For You" page. This is a continuous stream of everything that's trending at the moment. It's impossible to predict what will show up on this global leaderboard, and the element of surprise is part of its charm.
Just the other day, over the course of 20 minutes, I encountered an Air Force pilot's videos of in-flight maneuvers, a Korean grandfather showing off his bulgogi recipe, an English high schooler's dance video, and a college student complaining about his student loans. There are recipe videos, "Did you know?" facts, and even mini-history lessons; this unending stream of seemingly random content can make the TikTok generation more well-rounded and knowledgeable about current events or random facts.
For Millenials and Gen Xers, our Facebook and Twitter feeds rarely offer any surprises. With the TikTok generation, these surprises often come in the form of new and innovative Gen Z memes that take over the platform, and users have the opportunity to see and learn things they would never have otherwise encountered. Recent TikTok memes have included videos set to classic songs like "Come and Get Your Love" by Redbone and "Mr. Sandman" by the Chordettes. While you may not recognize the latest Billie Eilish song, hearing your child hum a big band number from the 1950s from TikTok memes might bring a smile to your face.
Performing on Your Own Terms
Many would argue that all activities on social media are mere performances — think of the artfully curated highlight reels on Instagram — and this happens with TikTok memes, too. Scroll for just a few minutes and you'll quickly find beautiful, talented people effortlessly executing the latest viral dance trend — which they have obviously practiced to perfection.
But on TikTok, you're more likely to find folks at the complete opposite end of the spectrum, uploading content that's entirely human and flawed and honest. TikTok memes, which are often centered around popular songs, challenges, and skits, allow users to express themselves in a way that feels genuine and relatable. If Instagram is where you have to be picture-perfect, then TikTok is where kids feel safe being normal and self-deprecating. You can post videos about how you failed a math test, how you're horrible at cooking, or why you can't get a date. Instead of being sad, though, the videos are funny and relatable — incorporating music, movie dialogue, and even other TikToks. Humor helps kids identify with each other instead of judge each other — something almost revolutionary when it comes to social media engagement for this generation.
Telling Stories With TikTok Memes
The TikTok generation is immersive, and it can be confusing at first to be presented with a never-ending onslaught of these short-burst videos. These short-burst videos often take the form of Gen Z memes, which can range from dance challenges to lip-syncs to funny skits. Once you realize that most videos follow a pattern, the real fun begins. It's also when TikTok's relation to meme culture kicks into overdrive — everyone starts riffing on a single meme format and recording their own versions of it. There are hundreds of these kinds of videos, but this compilation does a great job of showcasing several takes on the same idea:
The results are often hilarious, and I've found myself laughing out loud to TikTok memes while riding home on the train more than I'd care to admit. Once you learn a format, you get excited when you discover new variations. You're in on the joke — all through short, self-made TikTok memes and videos that are creative, interesting, and funny.
About Bark
Bark is a comprehensive online safety solution that empowers families to monitor content, manage screen time, and filter websites to help protect their kids online. Our mission is to give parents and guardians the tools they need to raise kids in the digital age.