DISCOVER THE BARK PHONE
Bark Phone vs Metro Phones for Kids & Teens: Which Is the Best Option?
Created in collaboration with parents, the new Bark Phone combines Bark's industry-leading parental control software with the sleek, stylish design of a Samsung A13. Metro offers low-price and prepaid phone options, but parental controls are not included.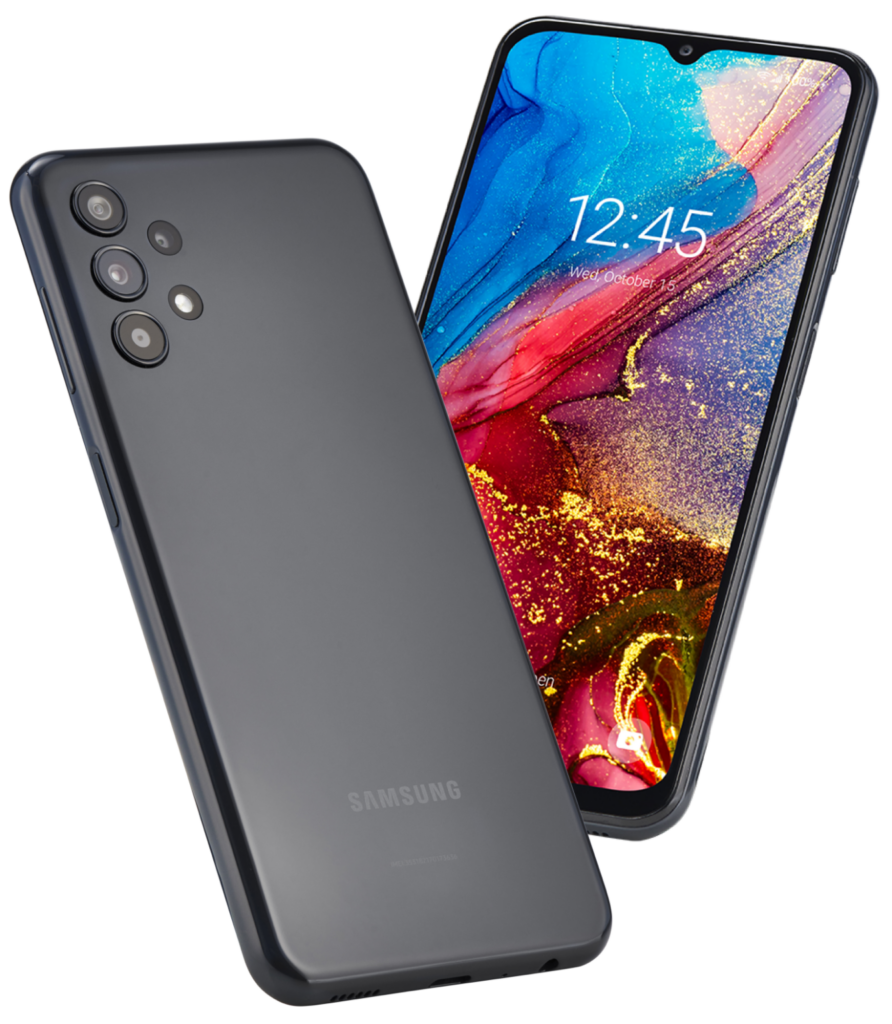 Why the Bark Phone is Better than MetroPCS Kids Phones & Plans
Out-of-the-box parental controls
Completely customize phone activity with no extra apps required. Parents have peace of mind that the controls cannot be removed or changed.
Get alerts for concerning content
Bark's advanced monitoring technology alerts parents to digital dangers in their child's texts, emails, and social media accounts. This is not offered with most parental control apps or out-of-the-box kids phone options.
No contract required
The Bark Phone plan is available on a month-to-month basis with no contract required. Metro offers prepaid phones that are 1 to 2 years in length.
Approve apps & contacts
Choose what apps are off-limits to your kids and approve new phone contacts. Bark lets you manage everything your child can access on their phone. For most phone carriers, a third party app is required and may not include these features.
Rest assured your kid can't delete texts
With the Bark Phone, there's no way that kids can erase messages they send or receive. Metro phones do not currently offer text message monitoring.
Remotely lock the phone & set time limits
Bark Phone's built-in parental controls allow parents to set time limits for the internet, individual apps, and even remotely lock the phone. Parents can easily configure the phone to text and call only with no internet access. Metro phones require additional phone settings or a third-party app to set time limits depending on the phone model.
Featured On: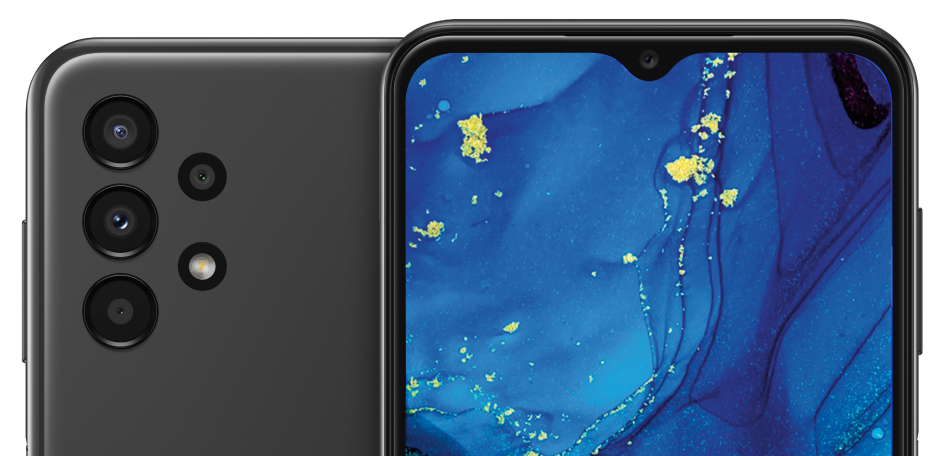 Pricing & Details
No upfront cost. No contract required. Cancel anytime.
Bark Phone with USB-C charging cord
Comes with a subscription to Bark Premium for the entire family
Includes exclusive Bark Phone features like undeletable texts, location tracking, remote phone lock, and more
Protective case
Unlimited talk and text with data plans that fit your family's needs
Free shipping
Starting at
$
49 USD
/mo
?>
?>
?>
?>
?>
?>
?>
?>
?>
?>
FAQs
What type of phone is the Bark Phone?
The Bark Phone for kids is a Samsung A13. We purposely designed it so that it wouldn't be recognizable as a "kiddie" phone. No one will know it's a Bark Phone unless you tell them. Bark's powerful parental controls are all internal — there's no Bark branding, logos, or other tell-tales that would broadcast it as a kid's phone. 
It comes with all the standard features of a Samsung A13 phone.
Regardless of whether a parent has an iPhone or an Android, they will be able to manage the Bark Phone with no issues, so don't worry about compatibility problems.
How much does the Bark Phone cost?
Bark Phone plans start at $49/month with no contract required. We have three monthly data options to fit your family's needs:
$49/month for unlimited talk, text, and Wi-Fi only (no data)

$59/month for unlimited talk, text, and 4GB data

$69/month for unlimited talk, text, and 8GB data
Each phone plan comes with a Bark Premium subscription and will cover any other kids, devices, and accounts a user's family has. You won't pay for an extra Bark subscription if you already have Bark Premium — we will adjust your plan and prorate the remaining amount left and apply it to the subscription.
How is a Bark Phone different from a phone with the Bark app?
The Bark Phone for kids is the result of years of experience in the online safety industry and real-life conversations with the people whose opinion counts the most: families raising kids with phones in the digital age. 
We've created a device that integrates Bark's software seamlessly, resulting in a comprehensive and robust parental control experience.
It also comes with exclusive features that weren't possible with just a downloadable app. The Bark Phone gives parents unprecedented oversight of their child's online experience, including GPS-powered location tracking, call blocking, contact management, and automatic monitoring for texts and many apps and social media platforms. 
Its native controls are tamper-proof, providing parents with peace of mind that the rules they set stay in place. Bark can't be deleted, even if you factory reset it.
The best part of the Bark Phone? It grows with your child as they mature. For younger kids, you can keep the phone locked down with as little functionality as a flip phone. As they get older, you can add in additional freedoms, functionality, and apps — or scale back anytime boundaries are needed.
What does the Bark Phone come with?
USB-C charging cord
Unlimited talk and text
Protective case
A data plan that fits your family's needs
Bark Premium subscription for the Bark Phone as well as for all of the other devices and accounts in your family
What if I already have a Bark subscription?
If you already have a Bark Premium subscription, that's okay! We will adjust your plan and prorate the remaining amount left and apply it to your Bark Phone subscription.
Is the Bark Phone available outside the U.S.?
Right now, the Bark Phone for kids is only available for families located in the U.S.
What apps are available?
You know your child best, which is why the Bark Phone gives you full control over the apps they can access. You can block every app that a Samsung A13 could download, or you can allow them all — or somewhere in between, which is where most families will fall.
How is the Bark Phone different from other kids' phones?
The Bark Phone is powered by the award-winning technology that made the Bark app a trusted name for families across the world. It's the result of years of experience understanding what families need and want when it comes to kids' devices.
Secondly, we made it completely customizable, because every family — and kid — is different. For younger kids, you can make the Bark Phone work essentially like a non-smartphone. As they get older and become ready for more responsibility, you can add in functionality and access to web browsing, apps, social media, and more.
The Specs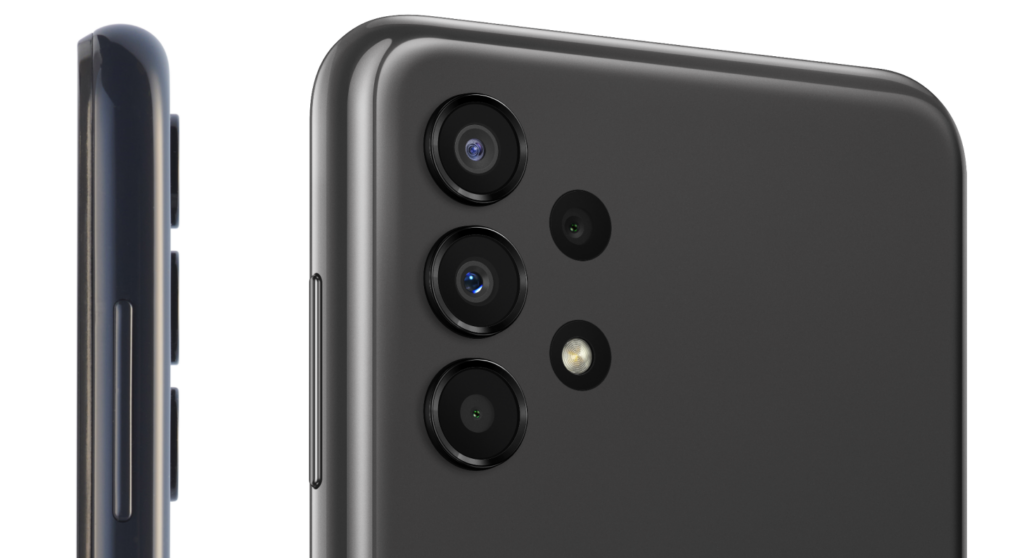 What's Included

Device
Data cable
Quick start guide

Product Name

Galaxy A13 32GB

Brand

Samsung

Phone Style

Smartphone

Operating System

Android 12

Internal Memory

32 GB

Screen Size

6.6 inches

Water Resistant

No

Phone Memory (RAM)

3 GB

Front-Facing Camera

8 MP

Rear-Facing Camera

50 MP

Processor Model

Exynos 850

Internet Connectable

Yes

Voice Assistant Built-in

Google Assistant

Wireless Technology

2G, 3G, 4G, 4G LTE, LTE

Model Number

SM-A135UZKDXAA

Color

Black

Bluetooth Enabled

Yes

Charging Interface

USB Type C

Carrier

Data and coverage provided by Bark
Email Capable

Yes

Built-In GPS

Yes

Sensors

Accelerometer, barometer, fingerprint sensor, geomagnetic sensor, proximity sensor

Voice Activated

Yes

Wireless Charging

No

Headphone Jack

Yes

Display Type

LCD

Screen Resolution

2400 x 1080

Touch Screen

Yes

Integrated Camera

Yes, Front and Back

Battery Capacity

5000 milliampere hours
Camera Resolution (Front)

8.0 MP

Camera Resolution (Rear)

50.0 MP + 5.0 MP + 2.0 MP + 2.0 MP

Video Recording Resolution

FHD (1920 x 1080)@30fps

Main Camera - Flash

Yes

Main Camera - Auto Focus

Yes

Front Camera - F Number

F2.2

Front Camera - Auto Focus

No

Main Camera - F Number (Multiple)

F1.8, F2.2, F2.4, F2.4
Ready to Get Started?
Bark Phone plans start at just $49/month, and you can cancel at any time.