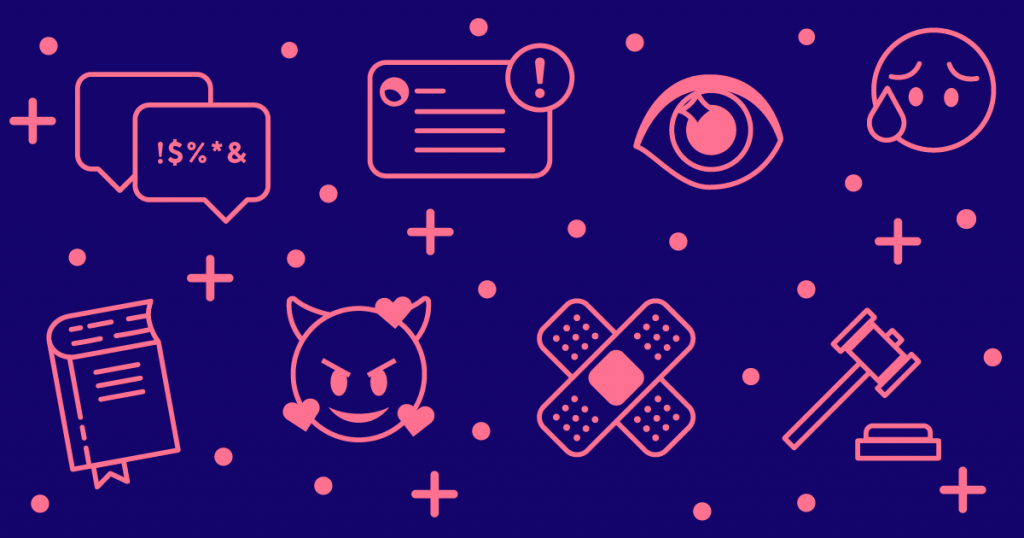 Going back to school can be a period of distress for children as they anticipate being bullied or are bullied on school grounds. And it can be hard to know if your child is experiencing normal childhood teasing or showing signs of bullying. Bullying is unwanted behavior, often constant, and includes a power imbalance. It is when teasing becomes harmful and hurtful, is of a threatening or negative nature, and done on purpose.
Signs of Bullying to Watch Out For
There are signs you can watch for when your child goes back to school to spot if they are bullied. If you have concerns, ask open ended questions. Talk to your kids about what is going on at school. Some kids may be afraid to speak up. Remind your kids that bullying is not okay, if they are bullied it is not their fault, and you will work together on finding a solution if they are ever bullied. Signs to look for are:
Avoidance of school and faking sickness. Younger children will express it as a headache or stomachache. Be sure to check with a physician to rule out any medical issues.
Change in mood or behavior. This includes different sleeping or eating habits, which can be a sign of depression or severe anxiety about going to school. Declining grades or being more withdrawn after coming home from school are also signs that they may be experiencing bullying.
Overeating at dinner time. Overeating at dinner could be a sign that your child is not able to eat lunch because it was taken away from them or they avoid the cafeteria.
Damaged or missing items after being at school. This may be a sign that a bully is taking things from them or damaging their property.
A sudden loss of friends or anti-social behavior. Bullying can include purposeful exclusion of another child. A sudden loss of a group of friends my be an indication of bullying by members of the group.
Unexplained injuries. Talk to your child about any injuries they receive at school. Most injuries might be explained by playing games or sports, but if your child has a lot of unexplained injuries they could be being physically bullied.
Emotionally agitated after getting off the internet. If your child seems more agitated after using technology, they may be being cyberbullied by their classmates after school.
Worried Your Child is the Bully?
Some parents may also be worried that their child is being the bully. In general boys are more apt to physically bully other kids and girls are more likely to verbally bully or cyberbully another kid. Warning signs to watch for if you think your child may be a bully:
Increase of aggression. Some children go through mood swings, especially in middle school, but persistent and increased aggression can be a sign that your child is also exhibiting those behaviors toward other children.
Excludes others kids in certain types of play or studying.
Seems intolerant of other children who are different and calls them "weird."
Frequently teases other kids and does not stop when asked.
Comes home from school with extra money or new items. This may be a sign that they are taking things from other children at school.
It is not easy to think that your child may be the bully, but a recent study showed that 1 out of 5 children (in grades 6-10) admit that they bullied someone at one time. Again, it is important to communicate about the subject of bullying with your children. Discuss about what bullying looks like and how to deal with those issues. In talking with your child you can discover what is bothering them and discuss if seeing a therapist may be helpful.
Discuss What Your Child Can Do if Bullied
First, take the issue of bullying seriously, it is not normative behavior and acknowledging this with your child, as well as assuring them it is not their fault, will help your child feel supported and lets them know they are not alone. Listen calmly and ask questions so you can figure out what is really going on. It can be a challenge, but keeping your own emotions in check may help a child feel more comfortable in discussing the issue. Work together on deciding what is the best way to handle the situation to make the bullying stop.
Tell your child they can report a bullying incident to a trusted adult such as a teacher, yourself, or a police officer. Reassure your child that seeking help for being bullied is not tattling, it is getting appropriate help for the situation. They also may be able to use the buddy system in walking to school or to lunch to avoid the bullying situation. There is power and safety in numbers. A bully is someone who has social power and the buddy system can offset that power.
Keep the Lines of Communication Open
Involve the school administration if your child is experiencing physical violence as a result of bullying at school. Many children believe that getting other people involved will only increase the bullying. Tell your children that speaking out stops bullying. Explain bullying incidents need to be reported to the school and that you will be there to support them through the process. Quick response to early incidents can help curb the bullying. Depending on the severity of the violence, it may also be necessary to bring in law enforcement. In this case, if any cyberbullying has occurred, it's important to keep copies of these messages to share with anyone assigned to handle your case.
Keep the lines of communication open with your children, expect you may have to have more than one conversation. Building your child's self esteem through encouragement and reminding them that they do not have to put up with physical, emotional, verbal, or sexual behaviors that they are uncomfortable with helps them realize that certain behaviors from other kids is not acceptable. Parental involvement is key, it gives children a support system and an advocate for their well being. 15 Anti-Cyberbullying Resources.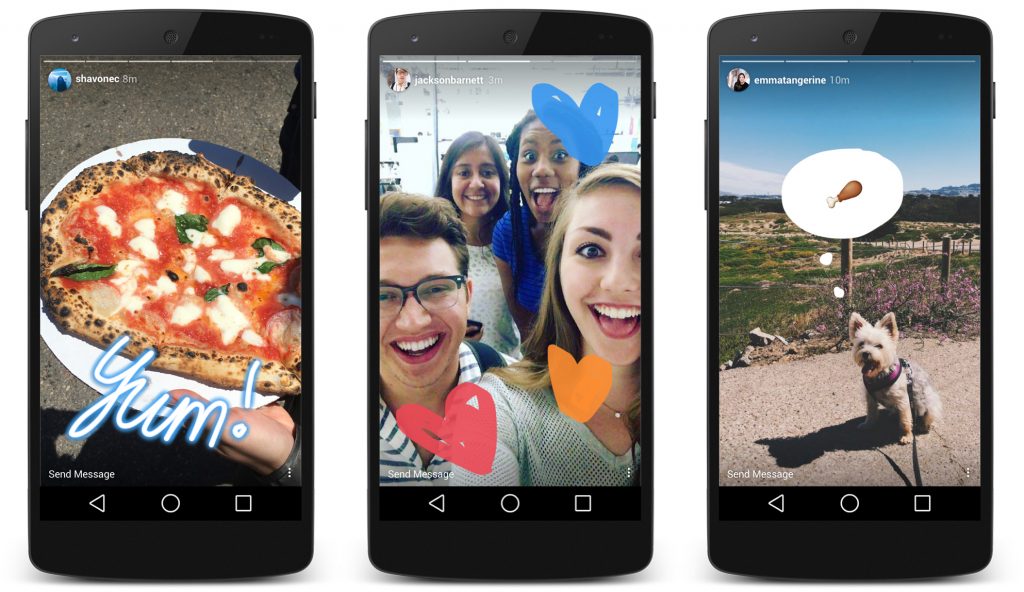 Instagram has been busy creating new features that they are gradually rolling out to users. They recently implemented a new feature called Instagram Stories and will be releasing an anti-bullying tool in the upcoming months.
Instagram Stories
Instagram Stories allow users to create and share a slideshow of pictures and videos that disappear after 24 hours. They are basically taking on Snapchat with the introduction of their Stories. This feature includes quick simple content, easily created and shared, which then disappears. One difference that may matter to users, is that Instagram does not include the same filters that Snapchat offers.
Instagram's New Anti-Bullying Tools
The new anti-bullying tools lets users create a personal list of banned words and the choice to turn off comments on posts. The list of banned words prevents posts with those words in the comments from appearing in your feed. Additionally, users cannot use the banned words.
Currently, you can report abuse or spam in Instagram from within the app or you can the report links via Report Something.
Talking Points
The introduction of new features on an often-used app creates a great starting point to talk to your child about the opportunities and dangers that exist on sites like Instagram. Discuss the concept of digital citizenship and help your child understand the rules to use social media. Consider creating a list of words together that your child will ban. The banned words can also become part of your technology contract with your child. Creating such a list with your child helps maintain open communication about technology and can lead to some enlightening discussions.
Instagram is a very popular social media app for kids and these new tools will help create awareness around cyberspace bullying. It also presents an opportunity to implement preventative measures against cyberbullying, both for what your child will see in their feed and what they post for others to view.
the images/videos your child posts and comments on those posts. Bark can also monitor Instagram direct messages and searches on connected Android devices. Instagram does not allow external access to private messages on iOS. We help keep your child safe online and alert you to potential issues like cyberbullying, sexting, drug-use, depression, suicidal thoughts and predators.
Roasting is a term from comedy where a comedian roasts another person with good humor, but now also encompasses online roasting of individuals as a new type of cyberbullying.
The trend started on Reddit, where users would post pictures of themselves holding up a sign saying "Roast Me," consenting to the satire. But it has now expanded to other social media sites like Facebook, Whatsapp, and Snapchat. And the big difference is that this is usually done without the consent or desire of the individual to be roasted.
Initially, roasting can start out innocuous and light-hearted; however, that is not where it always ends. Teens of all ages and genders are participating in the new trend. But a recent study points to research showing that girls are more likely to cyberbully and be bullied online, including roasting. Below are a few ways to discuss roasting with your child and how to know if it has moved from banter to bullying.
Understanding The Different Types of Cyberbullying: Encouraging Communication
Open up a dialogue about bullying, cyberbullying and roasting. Ask open ended, but specific, questions about these topics. For example: "Have you heard about roasting online?" "Have you ever experienced roasting or participated in roasting someone else?" "If so, what was the experience like?" This kind of dialogue demonstrates that you are open to listening to what your child has to say on the subject and that they can come talk to you about it.
Some children are afraid to come forward about being roasted, even when it has moved into bullying. This is because they don't want to be seen as someone who can't take a joke. You can explain that humiliating, harsh criticism is not roasting — it is bullying. If the roasting has moved from something silly to something hurtful, then it's no longer a joke and it's okay to ask a trusted adult for help. Validate their feelings and together come up with a solution on how to respond to the bullying. Recommend solutions that revolve around consent, being a responsible digital citizen, and using empathy when faced with tough situations.
Talk About Consent
While Reddit may not be the best model for social behavior, the original postings were Redditors who consented to the roasts. However, now that roasting has spread to other social media platforms this is not always the case. Discussions about consent in this context can help your child understand when roasting turns to bullying.
One thing to remind your children is that "yes" is not a forever and always word. Just because someone has initially consented to some silly joking around doesn't mean they have consented to more than that. And even if they did initially consent, they can say no later. Respecting whether or not someone has consented to protracted banter is part of being a smart digital citizen. Online responsibility includes checking in and making sure people are still okay with how the conversation is going.
Digital Citizenship and Empathy
One way to be a responsible digital citizen is to employ empathy in communications online. Talk to your child about what empathy means, have a discussion about what being kind and compassionate looks like. Ask them, "If you were in the other person's shoes how would you feel about the things that are being said?" Or remind them that if they wouldn't say it to someone's face, they should not say it on social media. It's important for kids to understand this concept, even if they are using sites where posts are anonymous. Everyone has a responsibility to be a positive influencer in their group by being courteous and respectful in communications. This is true even when it's a group text among friends.
Remind your children that it is okay to have fun with their friends through social media, but to think about their actions and to not have fun at another person's expense. An open dialogue that focuses on consent and empathy can help your child navigate social media with an intent to have positive interactions. Bark can be part of this discussion! Explain that we're a tool that helps keep them safe online and alerts you to potential types of cyberbullying and online predators. Our alerts also provide expert advice on finding solutions to these issues.