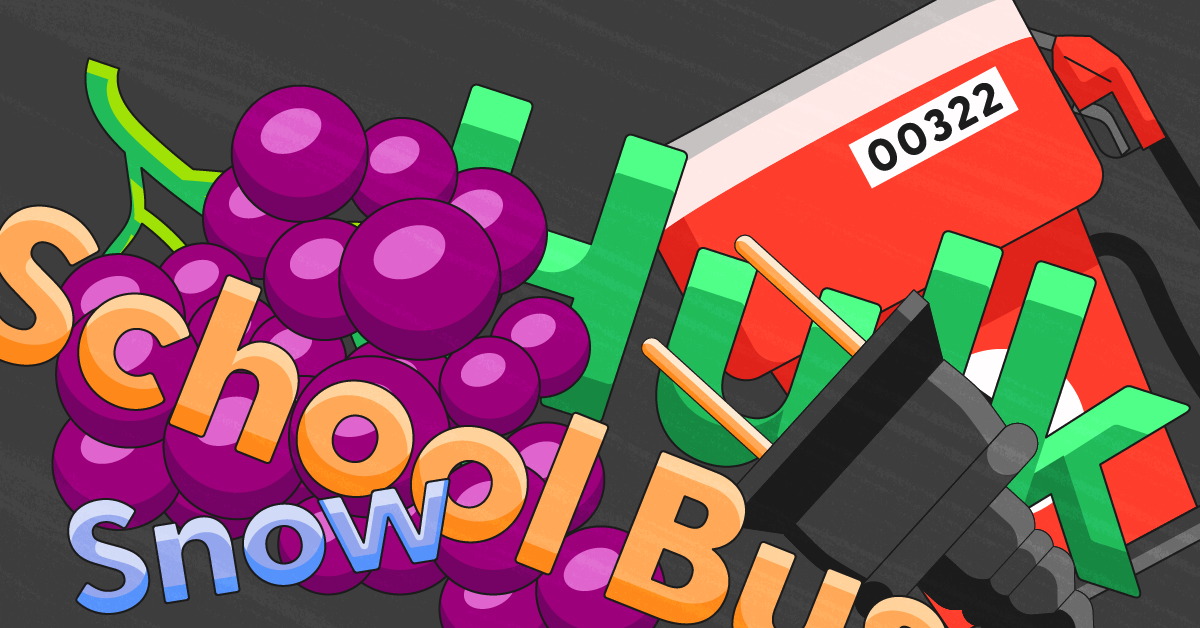 **This blog post was updated on August 4, 2022.**
Every generation has its own drug slang, and the terms and shorthand change with every passing decade. For Gen Z, it's a little different. Kids today talk about drugs in a way that adds a new twist, using a language they're fluent in — emojis. These emojis can look like ordinary, harmless symbols, which means parents may easily overlook them. A transaction on Venmo may look completely innocent when in reality it's a drug dealer's receipt. A drug-themed social media post may make it past community guidelines, spreading more information about these illicit substances.
Drug Use Is More Common Than Parents Think — And More Dangerous
In Bark's 2020 research on children and technology, our team found that 78.0% of tweens and 91.1% of teens engaged in conversations surrounding drugs/alcohol. Exposure is rampant on content-producing platforms like TikTok and Instagram, where references sneak into videos, captions, comments, and even the songs played in the background. A study in the U.K. revealed that one in four young people has seen illicit drugs advertised for sale on social media.
But perhaps the most frightening thing is how easily kids can purchase drugs thanks to technology. They can be ordered in a matter of seconds on social media and then delivered as easily as a pizza. Drug dealers are also fluent in how kids talk about drugs and use this to their advantage. It also can result in tragedy.
One Mother Stands Up to Big Social Media to #LetParentsProtect
On February 7, 2021, a drug dealer reached out to Dr. Laura Berman's son, Sammy, on Snapchat. Later on, the dealer dropped off drugs to Sammy at their house. What Sammy took turned out to be a lethal dose of fentanyl, and he had no idea he was taking it. As a result, Dr. Berman and her husband experienced every parent's worst pain — the loss of their son.
Sadly, Sammy's story isn't an isolated incident. Social media poses incredible dangers to kids online — and many big social media companies like Snapchat, Instagram, and TikTok refuse to let third parties like Bark monitor their children's activities on their platforms.
To help raise awareness — and to help prevent other families from going through what her family has experienced — Dr. Berman started the #LetParentsProtect movement and petition. The more people sign this petition, the more likely these big social media companies are to take notice and institute changes so parents can better protect their kids online.
Sign the petition
How Bark Can Help Families Protect Their Kids
The goal of Dr. Berman's petition is to convince big social media companies to allow third-party services like Bark to work on their platforms. Bark's advanced monitoring technology enables parents to get alerts for potential issues on their children's devices, texts, emails, and social media accounts.
For example, if a child were DMing someone about buying drugs using one of the slang emojis discussed above, it could be flagged and sent to the parent, enabling them to intervene and get the child help. Bark does this for many different types of dangers — not just drugs — including sexual content, online predators, suicidal ideation, threats of violence, bullying, and more. Kids don't always know when to ask for help or when they're in over their heads, which is why Bark is so important for families.
Drug Slang Emoji Glossary
🌿, 🍁, 🎄, 🍃, 🥦, 🍀, 🌴,💨, 🔥— Marijuana
💉,🐉,🐎 ,🎯,🤎— Heroin
❄️, 🥥,🤧, 🔑,⛄,🎱, 🐡 — Cocaine
🍼,🍇 ,💜,🔮 — Cough syrup
🍬, ❤⚡,🤯, ❌, 🍬, ❤️ — MDMA
🍄 — Psilocybin or "magic" mushrooms
💎, 🏔, 💙, 🧪 — Crystal meth
🚌,🍫, 💊 — Xanax
💊 , 🅿️, 🔵 , 🍌— Can be used to mean prescription pills, drugs in general, or oxycodone
🔌 — A plug, i.e., a drug dealer or someone who can "hook you up" with contraband
🤑, 💰, 💵, 👑 — drug deal advertising
💨, 🚬 — Smoking a joint
⚗️ — Used to indicate a bong
🚀 — Can mean high-quality or being very intoxicated
⛽ — Gassed, i.e., intoxicated. Can also refer to high-quality marijuana
🔥 — To "blaze" a joint or to be "lit," meaning intoxicated
🥧 , 🍪 — A large amount of drugs
Common Drug Slang Terms
Cart — Cartridge for a vaporizer
Dabbing — A way to inhale concentrated cannabis oil by dropping some on a hot surface and letting it vaporize
Gas — Marijuana
Hulk — A 2-mg generic benzodiazepine bar
Pen — Vape for weed or tobacco; uses cartridges
Plug — Dealer
School bus — A 2-mg Xanax bar
Special K — Ketamine
Snow — Cocaine
Resources for Families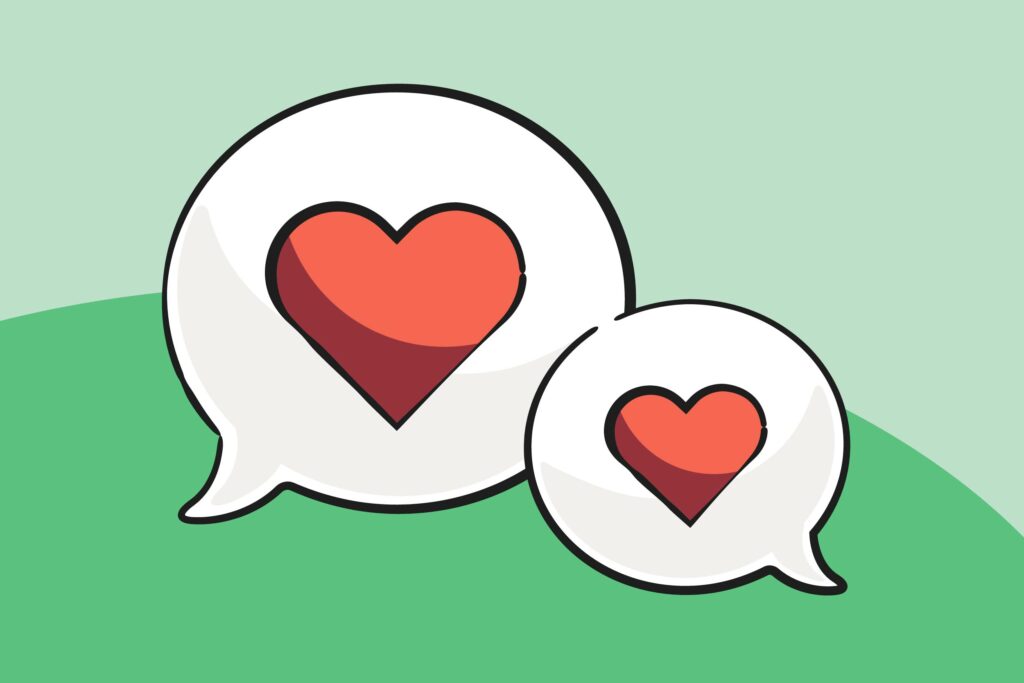 Sometimes, seeing is believing — especially for kids as they learn about some of the dangers of using the internet. That's why the Bark team created a video to show children just how easy it is for an online predator to create a fake social media account and pretend to be a child. Watching it will help them learn an important lesson about digital citizenship: that people really aren't always who they say they are online.
We've also come up with some discussion questions to help you talk about it with your child after you watch it. And because being a good digital citizen is about more than just knowing not to talk to strangers, you'll find a resource bank at the end of this post with links to helpful blog posts, online safety experts, and nonprofits.
Watch How Easy It Is for Adults to Create Fake Profiles
Discussion Questions and Conversation Starters for After the Video
If you sat down with your child and watched the video together, that's great! To help make sure they understood everything — and get them thinking about how it's related to their own life — we've drafted some conversation starters. They'll help you spark a dialogue so you can get insight into your child's world and feelings around this very serious topic.
For kids 6–9
Kids this age don't usually have a ton of experience talking with lots of people online — especially strangers. The way they use the internet usually revolves around watching videos, playing games, and chatting or texting with close family members. Here are some ways to get them thinking about online safety:
Make the connection between real-life stranger danger and online stranger danger. Start with tying it to a past discussion, if you've had one. If you haven't, check out this helpful guide.
Ask:

"Remember when we talked about stranger danger? Why is it important that we don't talk to strangers?"

Follow up with:

"Did you know that people on the internet you don't know in real life are also strangers? Why do you think we shouldn't talk to them, too?"
Explain why predators are dangerous.
But keep it light — kids don't need to know all of the scary details. We recommend keeping the subject light and talking about "tricky" people.
Ask:

"How would you feel if a grown-up dressed up as a kid? You'd be able to tell right? On the internet, it's harder to tell."

Follow up with:

"Sometimes, on the internet, like when you play games or watch videos, adults pretend to be kids. They do this so other kids will trust them and they can be tricked easier."
Create a few example situations to show how predators work in the wild.
Say:

"Pretend you're playing Fortnite and using your microphone. What would you do if a grown-up voice started asking you where you live?"

Follow up with:

"Always tell me anytime someone makes you feel weird on the internet. I promise I will never be mad or upset — I just want to make sure you stay safe."
Use an analogy they can understand. Compare online safety to physical safety.
Ask:

"If a stranger asked for the keys to our house, what would you say?"

Follow up with:

"It's the same with being online. If someone asked for our address or phone number, you say no and tell me right away."
'Make sure they know that "tricky people" are the bad guys.
Say: It's never your fault if a tricky person sends you a message."
For tweens and teens 10–13
By this age, many children will have their own phones. They'll also have more experience with managing their online relationships with friends and family members. Some may even have a social media account (or a few). Questions for kids in this age range should involve a little more critical thinking as you delve into their personal experiences.
If you've never talked about this subject before with them, broach the subject gently.
Ask: "

Have you ever felt uncomfortable online?"

Be understanding if you find out something you didn't know about before.
Get them thinking critically about other examples of how strangers may act online.
Ask:

"Where do you think potential predators could hang out online?" (

Examples they may say include: a chat room, in a DM, or even in YouTube comments. They can get creative.)

Follow up with: "

Where else could they hang out online? Why do you think they do this?"
Explain that online abuse is still dangerous — even if they never meet a predator in real life.
Ask:

"Do you think bad stuff only happens when you meet a predator in real life?"

Follow up with: "

They can send you inappropriate photos or make you feel weird, which is a form of abuse."
Teach them that it's never their fault if a stranger sends them a weird message or makes them feel uncomfortable.
Say: "Nothing you do online means you deserve for someone to make you feel bad."
For teens 14–17
Teenagers, as many parents know, usually live on their phones. By this age, they've probably been online for several years, and are experts at texting, chatting, watching videos, and listening to music. Social media is an everyday part of life and a huge aspect of their social life. Discussions with teenagers can be more serious and mature.
Get them thinking about other clues that a stranger may actually be an adult online. This can make them feel like they're outsmarting bad guys.
Ask:

"The video showed that adults don't talk like kids when they're online. What are some dead giveaways that an online stranger would actually be an adult?"
Find out what they would do if a stranger started messaging them. They may instantly say they wouldn't engage, but add these twists to show that it's not always black and white:
"What if they said they were a friend of a friend?"

"How about if they seemed really nice?"

"What if you and some friends wanted to "play along" with a stranger to fool them?"

"How about if the stranger shared all of your favorite interests?"
Inquire about ways they may have encountered strangers online.If you ask your teen if they chat with strangers online, they'll probably instantly say "of course not!" But to show that they may not always know 100%, try the following:
Ask: "

You're in group chats right? Have you met *every single person* in each one?
Stress that no matter how they respond to a stranger, online it's never their fault for what happens.
Say: "

Even if you messaged them back, I'm not mad at you."
Teens can feel invincible, and that something bad could never happen to them. Consider reading this article about online grooming with them. Predators are master manipulators, and kids may not even realize that it's happening.
Digital Citizenship Resources for Families
Helping to keep your kids safe online will be an ongoing conversation as they grow up. Digital citizenship isn't just about avoiding strangers on the internet, it encompasses every facet of a child's online world — including texting, social media, school work, and gaming. Here are some resources to turn to when you have questions. And as always, when in doubt: Talk it out. You can find more helpful internet safety information here.
Bark blog posts
Online safety experts, nonprofits, and government agencies
Pedimom —

Child Safety Expert Dr. Free Hess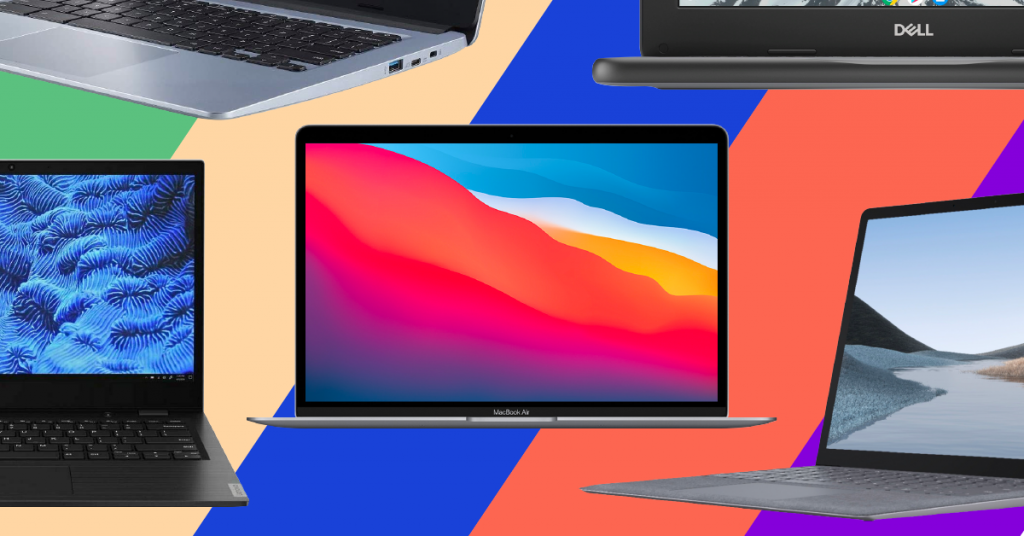 After their cell phone, what's the second-most important piece of tech to a kid? If you guessed their laptop, you're right! Kids use them for school and having fun. The days of countless binders, color-coded dividers, and wrinkled sheets of notebook paper have gone by the wayside. And, when kids aren't writing essays or on Zoom calls, they're relaxing by watching Netflix and YouTube or playing video games with friends. This makes it a super important decision! What is the best laptop for kids? Well, if you've been in the market and are looking for the best laptops for kids, we've got you covered. From MacBooks to Chromebooks, we picked five choices ranging in size, style, and price to help you find the perfect laptop for your child.
The Best Laptop for Kids in 2021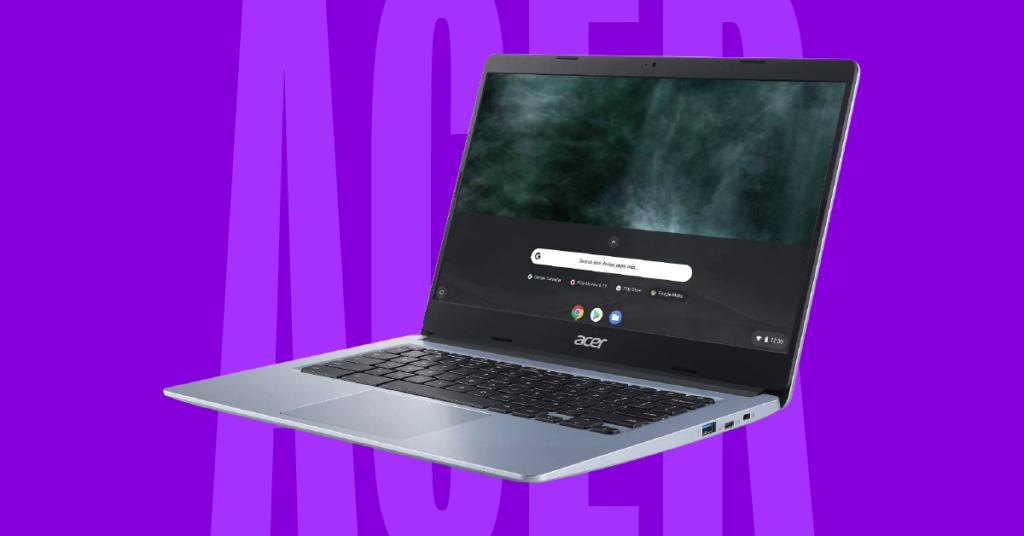 Acer Chromebook 314
Kids Laptop Superpower: Budget-friendly
This kids laptop is smaller than a sheet of paper and weighing only a pound, the Acer Chromebook 314 boots up in a flash in just eight seconds! It's got a powerful Intel® Gigabit Wi-Fi so kids can connect to the internet quickly and stay connected with no interruptions. Unlike many modern laptops, the Acer 314 has a ton of adaptability, with two USB 3.1 Type-C ports, two USB 3.0 Type-A ports, and a microSD slot for extra storage. It's also got a touchscreen, which means kids can draw and play on it like a tablet and toggle between tabs with a flick of a finger.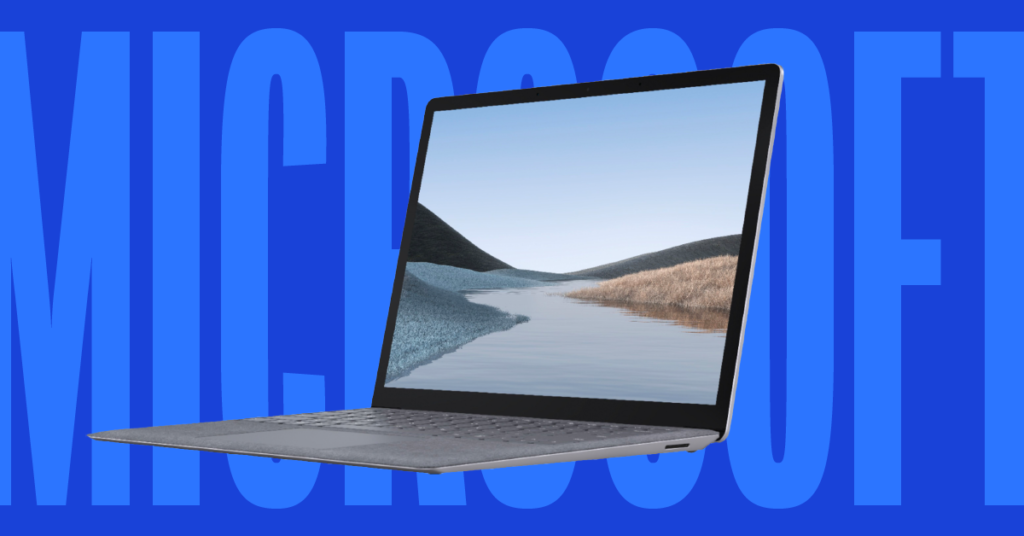 Microsoft Surface Laptop 3
Kids Laptop Superpower: Great for growing artists
This dual tablet/laptop is stylish and has several sleek metallic colors to choose from. It's lightweight, super portable, and features an impressive all-day battery. It's also compatible with multiple Microsoft accessories like Surface Earbuds, the Surface Arc Mouse (if your kid hates using the touchpad), and the Surface Pen to make taking notes easier. For kids that love to rock out while listening to Spotify or learn new things while tuning in to their favorite podcast, the Surface features built-in Omnisonic Speakers backed by Dolby® audio.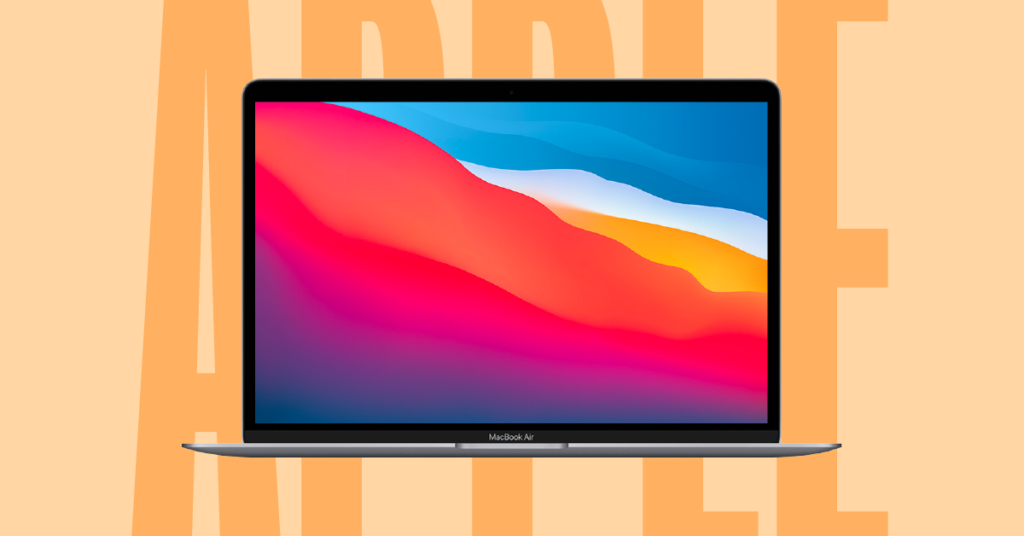 13-inch MacBook Air
Kids Laptop Superpower: Apple family rock star
This choice is a great laptop for teens who are ready for a little more responsibility and aren't as prone to dropping things. MacBooks are incredibly stylish, thin, and lightweight. Although they tend to be more expensive than many comparable laptops, they're a reliably solid investment. For dedicated Apple families, a MacBook is a great choice for a laptop that integrates seamlessly into your existing ecosystem of iPhones, iPads, and AirPods. The 8-core CPU is a game-changer for battery life. As Apple says, "It devours tasks" and "sips power."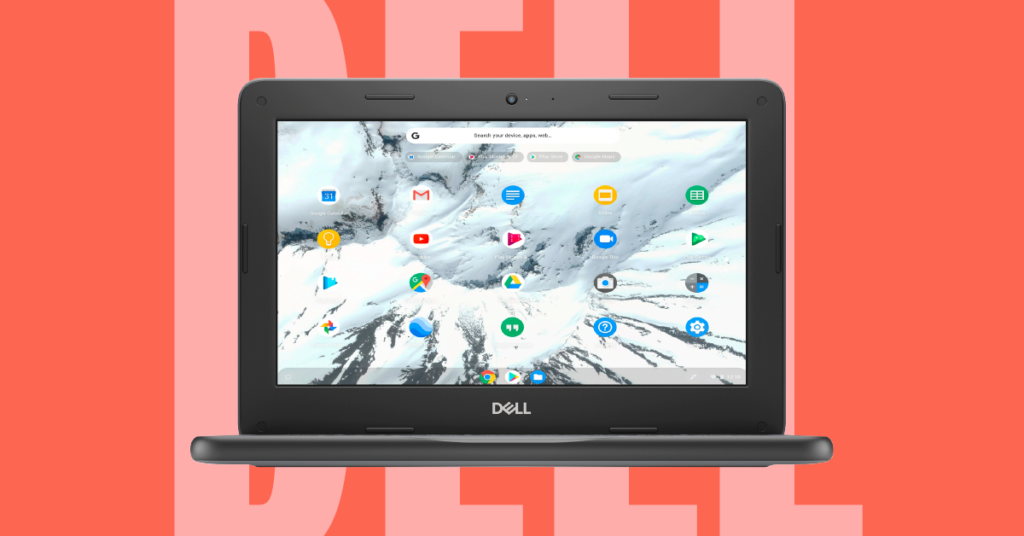 Dell Chromebook 3100 Education
Kids Laptop Superpower: Great for younger kids
For younger kids, this is a fantastic and durable first kids laptop. It's made to withstand the wear and tear of daily use and accidents, and the keyboard is even spill-resistant for up to 12 ounces of liquid (important for those lunchtime study sessions). It's so tough that it was even tested to survive 5,000 free fall micro-drops and 30-inch drops onto a steel surface. Along with its 14-hour battery life, the Dell Chromebook 3100 is sure to keep up with whatever your kid can throw at it (literally).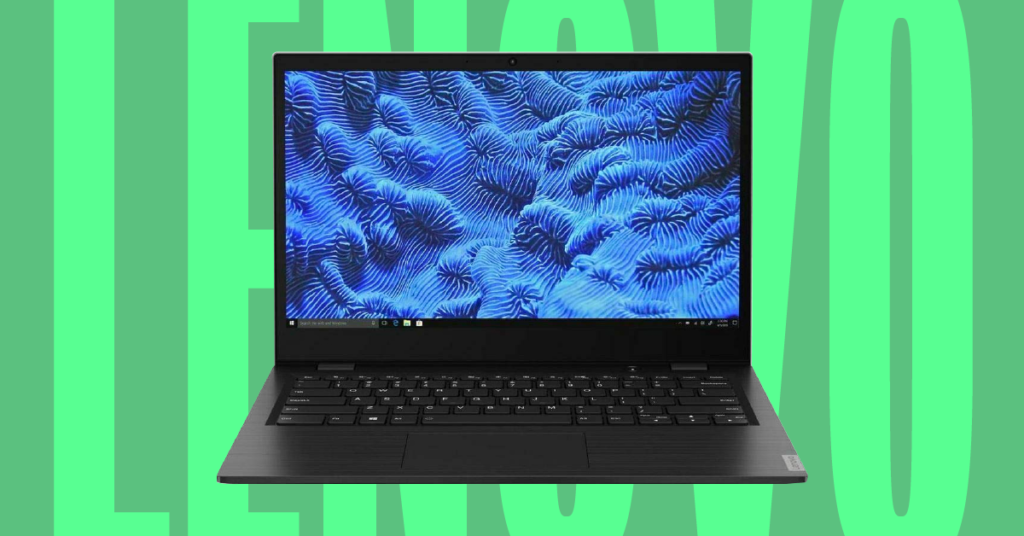 Lenovo 14W
Kids Laptop Superpower: Makes Zoom a breeze
The Lenovo 14W is a workhorse powered by AMD® dual-core processing and Windows 10. It sports an attractive design, featuring a stamped aluminum shell cover and a 14" HD display. To make video calls even smoother, the 14W has two microphones and a front-facing 720p HD camera. This laptop prides itself on its military-grade durability and mechanical, spill-resistant keyboard, both of which will help it last longer than more delicate options.
Help Protect Your Child No Matter What Laptop They Have
Once you solve the problem of the best laptop for kids, the biggest challenge to online safety on a laptop comes from using the internet. Fortunately, Bark monitors Chrome and Edge web browsers. Our award-winning service scans website visits, searches, and even incognito browsing when you install the Bark extension for these browsers on your kid's laptop.
In addition to Chrome and Edge, Bark also monitors your child's email and social media. These apps (like Twitter and Gmail, for example) are monitored at the account level, which means they are monitored regardless of the device they are on — whether it's their laptop, tablet, or phone. At the end of the day, the best laptop for kids is the one that they can use safely. So no matter which kids laptop model you choose, be sure to have ongoing safety conversations with your child and monitor with Bark to help alert you to potential issues.
Content warning: This article discusses eating disorders and contains language that may be triggering to some readers.
Thinking about getting your child a Fitbit? Have you asked yourself "Are Fitbits safe?" There are tons of models to choose from — from the brand-new, top-of-the-line smartwatches to your old hand-me-down from a few years ago. Encouraging your child to move their body and be active is generally a good thing! It's only natural to assume that Fitbits, wildly popular with adults looking to become more active, could be a beneficial form of self-care for kids. And they can be — but it's important to consider some risks that activity trackers pose. In this post, we'll explain some of the hidden dangers of kids Fitbits.
There's More to Fitbit Than Just Step Counts
The Fitbit app is the hub for Fitbit devices. It's how you see all of your data, from step counts and miles walked to sleep quality and food logging. Every time you open the app, it syncs with your Fitbit, presenting you with all of your updated information. This functionality is what most people think of when they think of a traditional fitness tracker.
But did you know that the Fitbit app is also technically a social media app, too? Front and center at the bottom of the app's home screen is a shortcut to "Community." When you tap it, you're taken to a screen very similar to Facebook's feed, where you can see updates from friends and contacts (if you've added any). Users can join nearly 40 different open community groups, each consisting of thousands of members from all over. You can add friends by inputting their email address, or by visiting someone's profile and tapping "Add friend." There's also a direct messaging (DM) feature that allows users to connect privately.
App-Related Dangers Parents Need to Know About
Inappropriate content
Among the 40 or so public groups that anyone can join in the Fitbit community are several potentially inappropriate ones for kids — including "Trying to Conceive" and "Birth Control." Users can also join an unlimited number of closed groups, which are private groups that require an invitation. These groups pose similar dangers that any group chat would — things like inappropriate content, bullying, drug/alcohol use, and more.
Online predators
We've mentioned before that any time there's a chat or messaging feature in an app, there's the potential for online predation. This holds true even for an app as seemingly harmless as Fitbit. The open community format, when combined with the app's DM feature, means that children can be tricked into starting friendships with strangers. DMing can lead to more personal forms of communication, including texts and jumps to other social media platforms like Snapchat or Instagram.
In January 2021, the Wall Street Journal reported about a mother whose 12-year-old daughter received a Fitbit friend request from a stranger with a profile picture of a partially nude woman. The stranger had apparently found the daughter's email on the app. Her mother quickly unlisted it.
Bullying
Part of Fitbit's appeal is that it provides a community and social motivation for exercise. For example, you can participate in challenges to see who can take the most steps in a day, a week, or a month. You can also "Cheer" and "Taunt" team members to strike up some friendly competition. However, kids may use this feature negatively and bully other children. This can happen in group chats on the app, in DMs, or even other apps. Kids who aren't thin may be especially vulnerable to bullying from peers on the app.
How Kids Fitbits Can Contribute to Disordered Eating
America's fixation on dieting culture can affect even young children. According to ANAD (National Association of Anorexia Nervosa and Associated Disorders), 46% of 9 to 11 year-olds are "sometimes" or "very often" on diets. Fitbit enables users to not only track their activity, but to also log all of the food they consume in a day. Every single snack, every single drink can be reduced to a caloric value, which is then used to create a strict "calories in, calories out" model for weight loss.
It can become easy to obsess over one's daily calorie intake, and it can lead to rigid food planning and disordered eating. This can result in anxiety and the inability to waiver from a diet even for small things like a cupcake or a surprise trip to a restaurant for dinner. These food tracking tools also don't necessarily provide nutritionally appropriate daily calorie goals, especially for growing children.
Focusing on a number and not healthy movement
Fitbits were designed to get adults thinking mindfully about their activity levels. Adults have barriers to free movement — things like desk jobs and commutes. Kids, on the other hand, naturally have more free time and more opportunities to get outside and be active. While exercise is important for people of all ages, tying kids to a certain number of "steps" each day could trigger an unhealthy obsession with it.
Have you ever heard about (or personally relate to) people who pace around the living room at 10 p.m. just to finish out their final steps to hit their daily goal? Now, imagine kids doing this. There are other, more balanced ways to get kids moving and exercising more organically — like team sports, recess, and bike riding, to name a few.
Kids Fitbits: The Ace Series Can Be a Safer Option for Younger Users
So ultimately the question comes back to "Are Fitbits safe for kids?" Of all the kids Fitbit models, the safest option for children is the Fitbit Ace series, which is designed specifically for young kids. Parents manage everything with a Fitbit family account and create child profiles that enable "kid view" within the app. Kid view lets children see their daily stats and sleep patterns, chat with other members of the family account, and participate in challenges. The Community tab is removed, and parents have to manually approve all their child's friends. If your child adds another child as a friend, their parent will also have to approve it.
Encouraging Healthy Use
Remember those cereal commercials from the '90s? The ones that said that Frosted Flakes were healthy if they were "part of a balanced breakfast"? Think of Fitbits like that — just one of the many tools your child can use as they develop an active lifestyle. Encourage your child to move because it makes them feel good and get strong, not just because they reach a certain number on the app every day.
A kids Fitbit should help them build healthy habits, not make them feel bad for missing daily goals. You can also set a good example by using your Fitbit similarly. Together, your family can get active, set realistic goals, and participate in a little healthy inter-family competition.