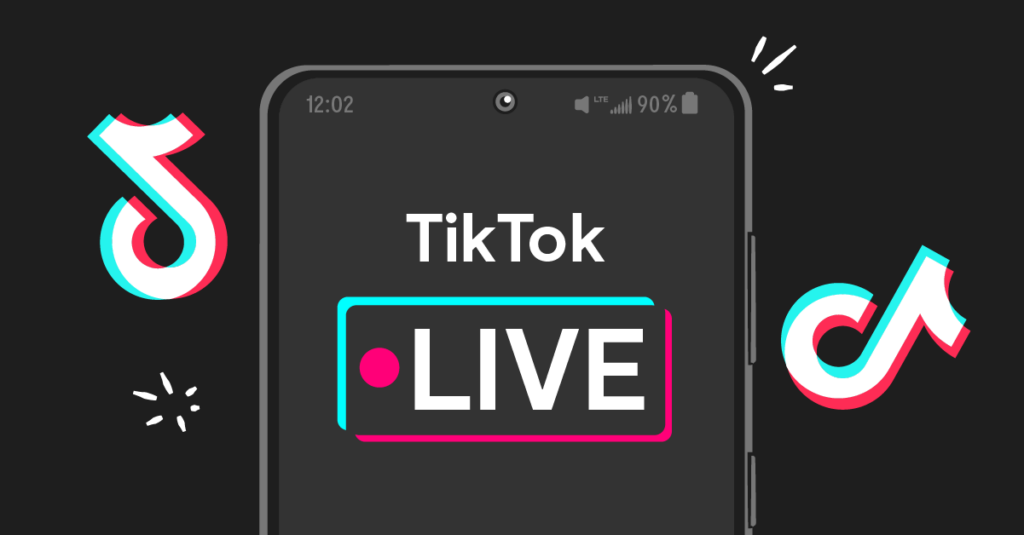 If your kid has the TikTok app on their phone or tablet, it's important to understand what the live feature is and how it works. Even if your child is just scrolling through their For Your Page, they may stumble upon one in real-time.
TikTok is a fast-moving app, and you never know what you're going to see each time you flip your finger across the screen. The chances your kid may hear or see inappropriate content is extremely high, even if they aren't actively seeking it out.
What is TikTok Live?
TikTok Live is the platform's version of real-time video streaming. It originally only allowed creators to upload short video clips and then interact with viewers through a comment section. The live feature allows creators to turn their cameras on and start talking to viewers in real-time. It's different from uploaded videos because everything happens in the moment, and there's no time limit on how long a live can last.
There's also no censorship on a live video, so anything that happens while the camera is turned on is instantly shown to all viewers in the "room." Viewers are known to screenshot and record live streams. Because of this, content creators may never live down something embarrassing that happens while they're live.
How Does TikTok Live Work?
Content creators with at least 1,000 followers can go live on TikTok, and the minimum age limit to livestream is 16. Many users upload videos to TikTok without ever going live, even if they have enough followers. Those who do want to go live can click "create" in their TikTok account, then enter the LIVE navigation section. They set an image and title for their livestream and hit "Go Live" when they're ready for TikTok viewers to see them in real-time.
Live hosts can use a variety of filters and screen settings to alter how they're seen by their viewers. For instance, they can use a screen behind their face to block whatever is in their background. This is how many creators prevent viewers from seeing inside their homes or figuring out their location. Hosts can also mute or pause the livestream if needed.
What Can Happen During a TikTok Live?
TikTok livestreams attract kids and teenagers of all ages because they can be entertaining. As a viewer, kids aren't seen by the live host or anyone else, though they're listed as an attendee by their username. They can listen to a variety of content, ranging from information about side hustles and small businesses to TV show commentary and political debates.
Some TikTok Live hosts just talk about their life in general and field random questions. Others put the camera on their pets or children. Viewers can scroll through livestreams at random, so they never know what they'll see or hear when they scroll to the next stream.
Here are some of the activities that viewers can engage in while watching a TikTok Live:
Commenting – Viewers can send comments in real-time to chatwith a user during their live. There is no protection from trolls who watch livestreams for the mere pleasure of sending negative, hurtful comments unless a user has dedicated moderators to control the chat.
Liking – Viewers can also send a live host likes. These bounce over the screen as small red hearts. The more likes received, the more likely the livestream is to get shown to others.
Questions – Viewers can use a question box to ask the host questions. The host can choose which questions to display on the screen and answer.
Gifting – Viewers can purchase gifts and send them to live hosts. TikTok keeps a large percentage of the money earned through gifting, but popular livestreamers can definitely turn a profit by spending a lot of time live and collecting gifts. The more a livestreamer shares about their personal life, the more likely they'll develop a following with heavy gifters.
Subscriptions – Subscriptions are the hot new thing on TikTok. Viewers can pay to subscribe to their favorite content creators, which gives them special members-only privileges. This subscription model is similar to that of OnlyFans, but with less explicit content due to TikTok's more stringent community guidelines.
The Dangers of TikTok Live for Kids
Is your brain already sounding alarms at all the things that could go wrong for a kid watching or hosting their own TikTok Live? You're not alone. Parents everywhere are starting to take protective measures against this app.
Even if your child is over the age of 15, they may not have the emotional maturity to handle the criticism and mean comments that often come from trolls viewing livestreams with harmful intent. Kids are also vulnerable to comments, gifting, and liking from potential predators and millions of strangers if they go live on TikTok.
If they don't block their background effectively, it's possible someone could figure out their real-time location as well. Some kids may also get too comfortable in front of the camera and willingly answer personal questions about their name, city, state, or even complete address.
What about kids who just watch livestreams? There are dangers on the viewer side of the app as well. Not all livestreams present suitable content for minors. Kids may encounter a wide variety of inappropriate content that leaves them confused or embarrassed. They may also take an interest in topics that they aren't ready to explore emotionally.
How to Protect Your Kids
If your child has access to the TikTok app, they're going to see livestreams at least occasionally. The For You Page is a feed that delivers nonstop video content at the flip of a finger. As your child scrolls through their page, they will encounter a wide variety of content creators, including some livestreams that are in progress at the moment.
Their viewing history will train the algorithm to show them certain types of content, but there are always breaks in the algorithm that allow other topics — including inappropriate ones — to get through. The only way to protect your child from seeing those livestreams is to ensure they don't have TikTok access. Do you want a notification each time your child downloads a new app? Want to block TikTok entirely? Get the Bark parental control app to help keep your kid safe online and in real life.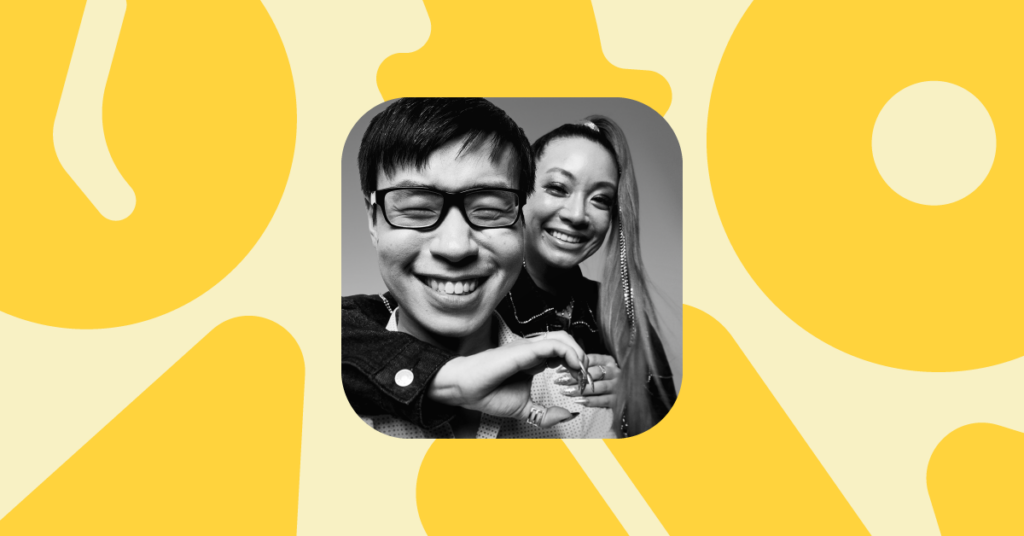 What is Clubhouse? And is it safe? These are questions parents across the country are asking now that this audio-based social media network is becoming more well known. If you're concerned that your child may check out the Clubhouse app and want to know about its dangers, you've come to the right place!
What is the Clubhouse App?
The Clubhouse app is a social media network that consists entirely of audio conversations. Think of it kind of like a live, interactive podcast. The idea came about during the pandemic as a way of managing the social disconnect that many people were experiencing around the world.
Users have the option of either starting their own room to hold an audio discussion or dropping into a room started by another user. Conversations are identified by topics, so users can pick which talks they want to join. Room hosts have the option of dominating the talk or unmuting participants to give them a chance to voice their opinions. The platform recently added a chat feature for the mic-shy, so there's also a text aspect.
Is Clubhouse Safe? What Parents Need to Know
Is Clubhouse safe for your teenager? What about your tween or a younger child? There are a lot of celebrities that hold talks on the app and this may grab the attention of kids. You may think that it's harmless because it's audio only, but there are some serious safety concerns to consider.
The Clubhouse app doesn't verify age
While Clubhouse is technically for users 18 and up, it's not difficult for younger kids to gain access. There is no age verification process in place, and there are no filters or parental controls once inside the app. This means kids can create an account and start listening to any of the audio conversations without restriction. They just need someone to send them an invitation to get started.
Conversations in Clubhouse range from tame to insane
While there are some kid-friendly conversations happening inside the Clubhouse app, there are also some topics that aren't suitable for tweens, teens, or younger kids. Since the app is ostensibly for adults only, talks with more mature content are permitted. Hosts may assume that they're speaking to adults only, but that isn't always the case. If your child gains access to Clubhouse, they're likely to encounter content that you would consider inappropriate for their age.
Lack of censorship can lead to disagreements and bullying
Kids aren't the only ones who experience bullying. Many adults still fall back on bullying behavior when in a heated dispute. If you can imagine putting hundreds or even thousands of adults in one room and allowing them to have conversations about sensitive topics, you can imagine the level of name-calling, finger-pointing, and verbal assault that could easily occur. That's exactly what happens in some heated Clubhouse discussions.
Not only may your children hear these sorts of things if they're on the Clubhouse app, but they could potentially join in, too. And since there's no monitoring or censorship, kids can start their own rooms and hold conversations on topics that interest them. Plus, unmuting people who enter the room to give them a chance to speak could lead to foul language and bullying.
Clubhouse voices more opinions than facts
The Clubhouse app gives everyone a forum to speak their mind and share their opinions about a wide variety of topics. That's a great thing for adults, but it can easily become confusing and misleading for kids.
Most adults can listen to all sides of an issue and determine for themselves what they think and believe. Kids are often still developing their reasoning skills and aren't yet sure what they believe on hot topics. They may not even have heard about some of the topics presented on Clubhouse until they come across a conversation on the app.
At the end of the day, you just don't know what kind of content your child may encounter on Clubhouse. This alone is a good reason to make sure they aren't using the app before they reach adulthood.
From the Clubhouse App to Real Life
So, is Clubhouse safe for kids? Nope. The biggest danger the Clubhouse app presents is the exposure to strangers, as this could lead to children being manipulated and groomed by predators. The best way to protect your children from apps like Clubhouse is to monitor activity on their phones around the clock. The best way to do that is to join Bark. You'll get alerts for dangers like online predators, sexual content, cyberbullying, depression, and more.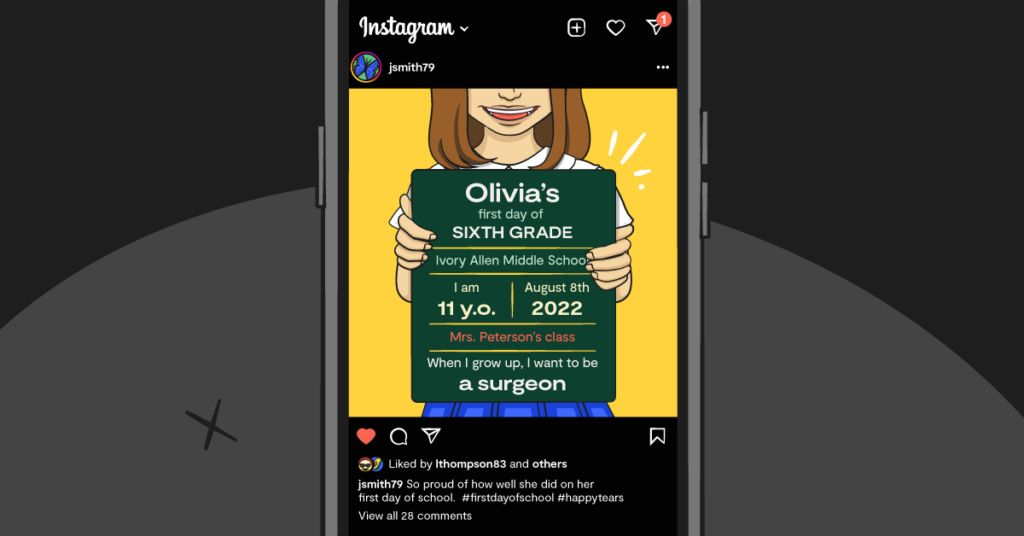 It's that time of year again! Picture it: the smell of brand new school supplies, first-day outfits that slap (that's kid-speak for "cool"), and freshly packed (and mostly healthy) lunches. But before you get caught up in the excitement — and stress! — of the new school year, we've got some tips to help you protect your child's privacy, both online and in real life.
1. Think Twice About Posting Those Back-to-School Photos
You've seen them on Facebook and Instagram — the bright, smiling faces of kids holding up a chalkboard or sign before hopping on the bus. It usually lists out the date, the grade, the teacher's name, and maybe even hobbies and future career interests. While we definitely love the idea, this form of sharenting presents a potential danger to kids.
If a less-than-savory character were to stumble across this photo, they'd instantly know your child's name, school, teacher, and even what they like to do. This could make starting up a conversation with your child easy, which is a scary prospect. And while yes, having a private social media account to post pictures like these to is always a good idea, it's by no means 100% safe. Phones can be lost, stolen, or even hacked.
2. Remember That Everyone Can See Yard Signs
On a similar note, there's been a recent trend in the past few years of posting school spirit signs in your front yard or living room window. They don't always announce names, but often they'll proclaim to the neighbors — and any stranger who drives by — that a "future Smith Elementary Wildcat Lives Here." These kinds of signs are also common around graduation time, too. Of course, you can't hide the fact that you have kids as a neighborhood resident, but it's probably not a good idea to broadcast their exact age to anyone who walks past your house, either.
3. Help Safeguard Social Media Footprints
A new school year is a good time to check up on any identifying information that may be in your child's social media footprint (if they have accounts). Make sure your kid's username doesn't contain details that immediately identify them as underage — this could make them a target for online predators wishing to start up a conversation. Details to avoid include birth years (like Fotnitefan2012), local school mascots, ages, and more. Similarly, many kids like to include their graduation year or school name in their Instagram or TikTok bios, but this is another way they may be targeted online by their age. Even if an account is private, these bios remain public for any user to see. 
How Bark Can Help
If you're worried about your child's digital activities, Bark can help give you peace of mind. Our award-winning service monitors texts, emails, and 30+ social media platforms and apps for dangers like bullying, online predators, depression, and more. You can also block websites and apps, create screen time schedules, and get location alerts when your kid is on the go.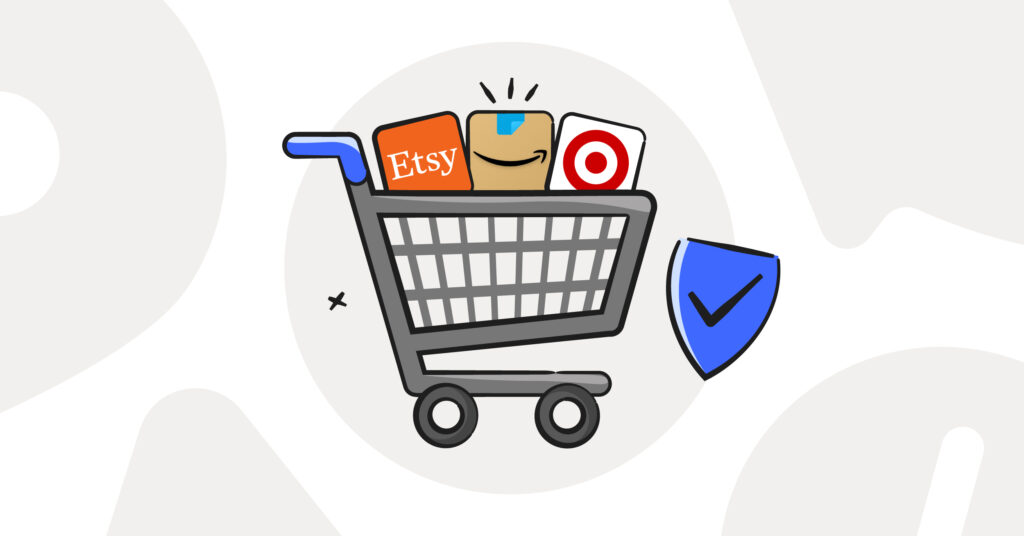 For our generation, we probably don't remember the very first time we bought something online. But odds are, it probably happened when we were fully grown adults. In 2022, though, it's a whole different ball game for kids. Because of this, instilling good online shopping safety habits has become a new rite of passage for families. Similar to teaching your kid about payment apps, this can be a little intimidating at first. With our online shopping safety tips, you'll feel more comfortable in no time — and help keep your family's financial information safe.
Online Shopping Safety Tips for Families
Sit down and do a walkthrough
The next time you need to order something online, have your child sit next to you as you explain the entire process from start to finish. This can look like googling and researching something you need, like "garden shoes" or something simpler like finding picture frames on Amazon. Explain how to add things to a shopping cart, how to check out, and how to look for the confirmation email.
Decide which payment forms you're going to allow
There are lots of different ways to pay when it comes to safe online shopping. Digital-only payment options include Paypal and Cash App but these are technically off-limits to minors (but some families disregard these rules and use them anyway). There are also kid-friendly debit cards like the ones from Greenlight and GoHenry that work just like regular debit cards. Some families also choose to let their kids use their parent's credit card. At the end of the day, it should be whatever your family is most comfortable with. Just make sure you know what your child is using so there are no surprises later.  
Discuss when and where online shopping is okay
This can be practical: Online shopping for new shoes at school? Not a great idea. It can also be a matter of safety. If your kid is connected to a strange Wi-Fi (like at a random store) or one with tons of strange connections (like at an airport), the chances of being hacked are higher. We recommend having kids do their shopping at home on your secure Wi-Fi network. This also helps with parental supervision, if that's important to you.
Make sure the site is secure
This one's pretty simple. Before your child even starts to browse a seller or company's website, teach them to look for the lock. Most reputable organizations invest in secure tech for their websites, and this is incredibly important when it comes to online commerce. In addition to the lock symbol, you can also look for an S in the "https" part of the website address. Secure websites take more steps to help protect personal information during transactions.
Stress strong passwords
Safe online shopping starts with the basics. Now that your child is going to be exchanging money on the internet, now more than ever is a good time to ensure that their passwords are super strong. Sometimes, it's required to create accounts for sellers, so your child may even be creating new passwords. Make sure that the passwords are different, long, and contain a mixture of upper and lower case letters, numbers, and special characters. There are also password security apps that can help your family store and organize all of their passwords to help prevent fraud.
Block websites you want to keep off limits
Websites don't usually check for ages when someone enters in credit card info, so it's a good idea to assume that your child may be able to buy anything — which is a scary thought! Examples of things you may not want your child to buy include porn, items with alcohol/drug messaging, inappropriate movies or music, and countless others. Bark has a powerful web blocker that allows you to block specific sites as well as entire categories like e-commerce, sexual content, and more. This way, you'll be able to worry less about your child being tempted to buy things they shouldn't.
Talk about scams
The internet is absolutely filled with people looking to take advantage of others, and this is an unfortunate but necessary truth to have to explain. Fortunately, there are many ways to ID a potential scam. One lesson to convey is that "if it's too good to be true, it probably is." You can also teach your child how to recognize reputable websites and sellers. The following are red flags that a site probably isn't trustworthy:
Bad grammar and incorrect spelling
Unrecognizable name or URL
No reviews online
Not secure (no lock icon or https)
Set ground rules for shopping
Have you made a tech contract with your child? If not, we recommend it — it's free and helps lay down expectations for how your child uses their device. If you have, we recommend adding a section about online shopping safety. You can add things like times when shopping is allowed, monthly budgets, and more. Online shopping is a serious responsibility, so sitting down with your child and getting on the same page can help you both know what to expect.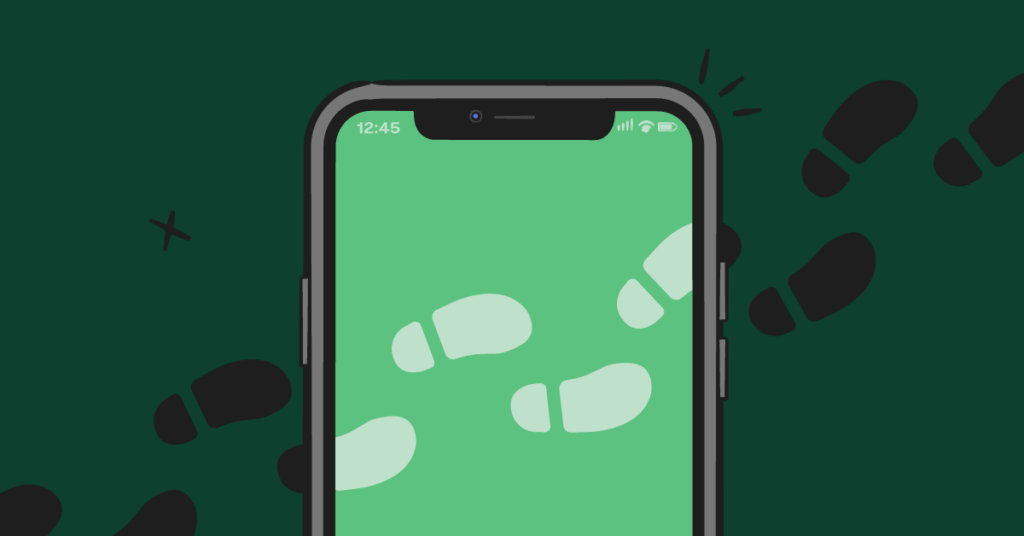 There are apps for just about everything these days, but they're not just for our convenience and pleasure. While you're playing Candy Crush in a waiting room or scrolling through Instagram on your lunch break, these apps are quietly collecting information about you. Scary, right?
This information can be gathered along with data from millions of other phones to create broad statistics and general consumer insight. It can also be passed on to advertisers who would like to sell you something (looking at you, targeted ads). Apps collect important personal data like:
Online purchases
Location
Search and browsing history
Financial data
Contact information
Phone usage data
If that sounds overly intrusive and makes you worry about your child's mobile devices, you're not alone. In this blog post, we'll teach you how to stop app tracking on iPhone and Android devices.
How App Tracking Works
How does app tracking work? Let's start with a quick breakdown of Apple's definition of app tracking. It states that data tracking occurs when an app collects data regarding users or devices and then links that information to third-party data for the purposes of advertising. It may also include providing data brokers with information collected through an app.
Let's discuss what that means for you and your family. When information is collected through an app on your phone or tablet, it often tracks your online activities even outside the app. The app starts by collecting information that you provide in the app or that is mined from your device. They then use it in one or more of the following ways to:
Improve targeting for their own advertisements
Share information with advertisers interested in selling products or services to you
Provide information to a data broker who could then sell your information to others
Combine information from one app with information collected by other apps and websites to create a detailed profile about your online activity — and off
If you use even just one or two apps, it's astounding the amount of information they have likely on you. If your child has a phone or tablet, the same goes for them.
How to Stop App Tracking
If you don't want your personal information and location tracked and shared, then you'll need to learn how to stop app tracking on iPhone or Android devices. You should do this for every phone in your household to make sure all of your loved ones are protected from tracking programs.
Keep in mind that some apps require special permissions in order to function properly on your phone. You may have to assess how much you want to use those apps and what information you allow them to access. Many apps request far more information and access than they need to operate, so shutting off those unnecessary permissions is a good idea.
How to Stop App Tracking on an iPhone
Apple made a big splash when they released iOS 15, which requires user approval for app tracking. Each app must ask for your permission to track you, and they have to tell you what information they're tracking and how they're going to use it. This way, you can decide if that's something you want to allow.
If you want to stop app tracking on iPhone devices, start by paying attention to the pop-up that asks for tracking permission when you download an app. Say no, or at least look at what data they want to collect and what they intend to do with it.
You can also go into your settings and remove permission for any app at any time. Tap Settings and select Privacy, then select Tracking. You will see a list of all apps that track your data at the current moment. You can turn those off if you don't want to authorize tracking.
The downside is that many apps are finding ways to work around these newly required permissions. You can assume that any app running on your mobile device can access your location, name, stored financial information, purchasing history, and much more. The best defense is to use as few apps as possible, make sure they're operated by trustworthy companies, and check your permission settings often.
How to Stop App Tracking on an Android
Every app listed in the Google Play Store must ask for permissions before accessing certain features on your phone. For instance, you have to give permission for an app to access your photos, make a phone call from your device, or use your microphone and camera.
To see what access the apps on your Android device have, tap Settings and select Apps and Notifications. Some phones may have slightly different terminology, but it's similar on most. You'll see a list of all apps currently running on your device.
Tap each app one at a time and select Permissions. This will show you what permissions each app currently has. If there's no need for an app to have that permission, you can turn it off with a single tap.
The next step is to go into Settings and open the Location section. You can turn off location tracking for all apps on your device here. Keep in mind that many apps need location access to work properly. For instance, your Chipotle app needs to know where you are so you can get that burrito (with extra guac) delivered.
How to Help Protect Your Kids
Make sure your children understand the importance of saying no when they're asked for app tracking permission. You can shut down a lot of the tracking software out there today just by ensuring your child says no every time they're asked. It's a good habit to start! And now that you know how to stop app tracking on iPhone and Android devices, you're ahead of the game.
Another way to help protect your kids online is to download Bark and monitor your child's digital activities for signs of potential dangers like bullying, online predators, depression, and more. Bark gives you peace of mind and insight into your child's digital world, so start your free trial today.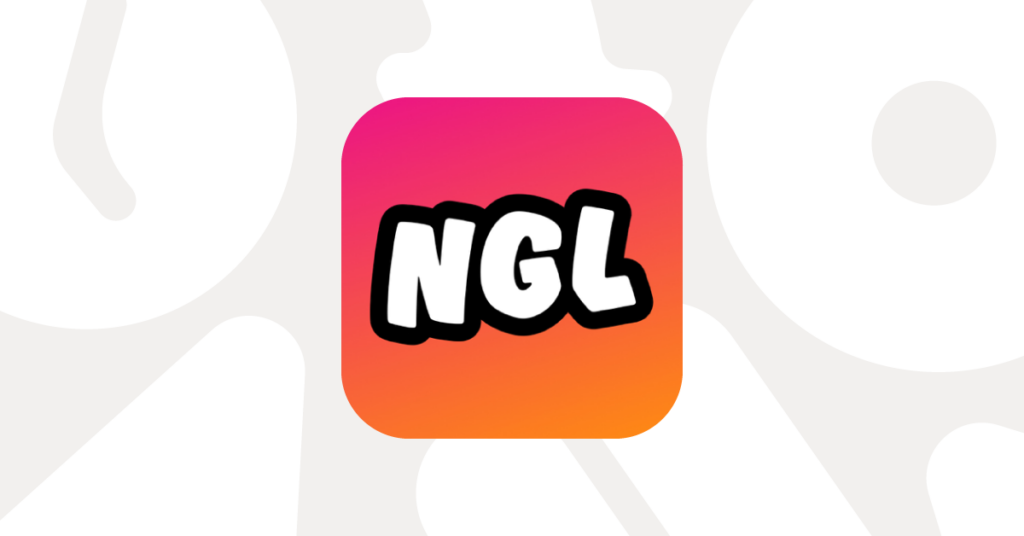 Have you heard about the NGL app? NGL stands for "not gonna lie," a term often used right before someone confesses something potentially embarrassing or controversial. The app was designed to give Instagram users an opportunity to receive anonymous messages or reviews from their followers. If that reminds you of ASK.FM, it's similar but not quite the same concept.
So, what is NGL, and is it safe for your kids? Let's dig into the details.
What Is NGL?
NGL is a newer app that launched in November 2021. It works as an add-on to Instagram, allowing users to send one another messages without revealing their identities.
Think of it as a half-anonymous conversation. If you connect your Instagram account to the NGL app, you can invite your followers or anyone who comes across your IG account to send you messages. You can look in the app to read the messages but don't know who sent them. Since they click on a link in your IG account to send the message, they do know your identity — or at least as much as you reveal through Instagram.
Thet NGL App's Unique Algorithm
NGL tries to separate itself from ASK.FM, SendIT, and other anonymous apps by detecting bullying and inappropriate language. The algorithm highlights certain words often used by bullies or trolls and automatically removes those messages. It's meant to reduce the risk of unkind anonymous messages making their way into message boxes.
The algorithm seems like a step up from the no-limits environment of ASK.FM, but that's only if it actually works all the time. There are many unkind messages that still make their way into message boxes because there's no way an algorithm can detect the intention behind every message sent. Somewhere, bullying will slip through the cracks.
How Does the NGL App Work?
If you want to use the NGL app, you follow these steps:
Download NGL onto your mobile device. It's available for Apple and Android devices.
When prompted on the app, you enter your Instagram handle and connect your account to the app.
Next, you copy the link provided on the app and enter it into your Instagram story or bio.
Now your followers can click your NGL and send you anonymous messages.
Any received messages will show up in the NGL app.
You can post some of the reviews or messages to your Instagram account if you want.
Is the NGL App Free?
It's free to download the NGL app and connect it to your social media, and you can receive unlimited messages for free. There is a paid upgrade that allows you to receive hints to help you detect who sent the messages you receive. Many reviews of the app express disappointment in that feature because the hints are so vague or nonsensical that they provide little to no help determining the author of a message.
NGL App and Message Authenticity
If the messages you receive on the NGL app are always anonymous, how can you be sure that they were sent by a real person? This question was the center of a legal dispute between NGL and competing anonymous app SendIt. SendIt claims NGL's developer stole valuable information in order to create a knockoff version of their app, including the idea of sending automatically generated questions to users.
Many users have also gone online to discuss their suspicions that the messages they receive aren't really coming from their followers or friends on social media. The evidence is mounting that the app may generate random messages and send them out in order to improve engagement metrics and trick users into believing they're getting more attention.
Is NGL Safe for Kids?
So, is NGL safe for kids? If you see some obvious problems with the NGL app for teens without even using it, you're not alone. When kids invite the world to send them private anonymous messages, there is a lot of room for negativity and abuse. Even if the app utilizes a special algorithm trained to detect many words and phrases used by bullies and trolls, there's no way it can detect every message with negative intentions and remove it before harm is done to the recipient.
Add that the app may send messages generated by a computer instead of a real person, and there's even more room for confusion. Users can waste a lot of time trying to figure out who sent a specific message and may even pay to upgrade their account to receive hints. If the message isn't from a real person, it's a complete waste of time and money.
The Smart Way to Protect Your Kids
If you don't want your kids to use the NGL app, talk to them about the risks and potential dangers. Explain that they can't trust that every message is coming from a real person, and asking for anonymous interactions leaves the door open to predators and unkind behavior. There's no reason for any child or teen to open themselves to messages that could harm their emotional health — even if it seems like everyone else is doing it.
The next step is to add a layer of safety for your kids by signing up for Bark. It allows you to connect with more than 30 social media platforms your child may use and will send you a notification when your child downloads a new app. Explore how it works online and start your free trial today.