5 Things Parents Need to Know During Suicide Prevention Awareness Month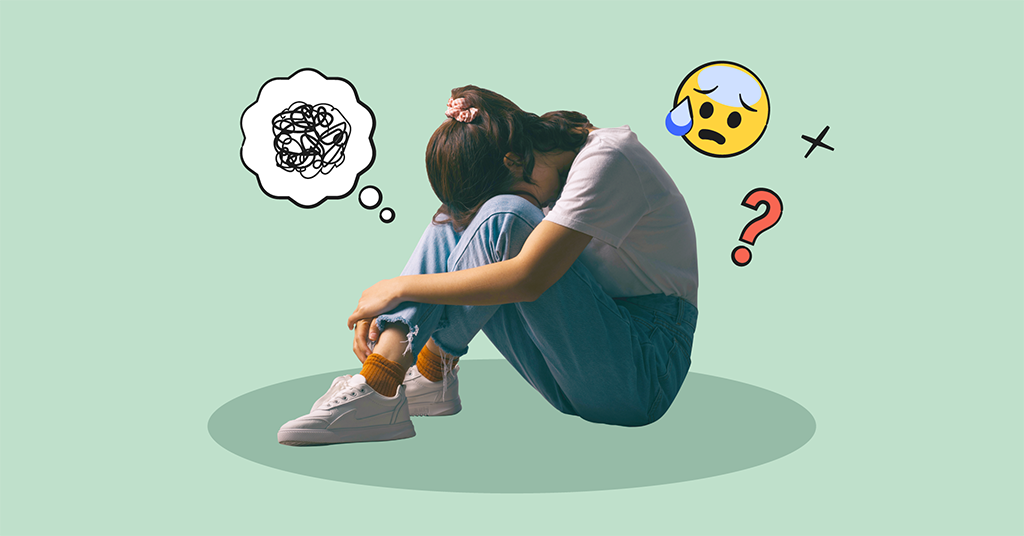 September is Suicide Prevention Awareness Month, and for four weeks, organizations, companies, and families around the world remember those affected by suicide, raise awareness, and promote ways to get help for those who are struggling.
It may be hard to believe, but suicide affects more than just adults — it's been a growing issue for young people for years, which is why it's important that parents learn about risk factors and how to get help.
This Month, #BeThe1To
The message of the Suicide and Crisis Lifeline this Suicide Prevention Awareness Month (and beyond) is #BeThe1To. It urges family and friends close to someone suicidal to be the one to:
Ask
Be there
Keep them safe
Help them stay connected
Follow up
5 Things Parents Need to Know During Suicide Prevention Awareness Month
1. Suicide is the second-leading cause of death for kids ages 10–14.
This is one suicide statistic that is nearly impossible to believe but is so important to know. Related, pediatric suicide rates have increased significantly in America almost tripling between 2007 and 2017 among children ages 10 to 14. This rise has made suicide responsible for more child deaths than any single major medical illness.
2. Knowing the risk factors and warning signs can help you recognize suicidal ideation
Risk factors for kids that increase the chances of suicidal thoughts include:
Previous suicide attempts
Depression
Traumatic experiences
Bullying
Substance abuse
Isolation
Some typical warning signs are:
Talking about suicide or dying
Drastic mood changes
Giving away personal possessions
Withdrawing from family and friends
Increased substance use
You know your child best — if these symptoms don't seem quite on point, but you still suspect something may be wrong, talk to them. Here are a few ways to talk to your child about suicide in a way that's age-appropriate.
3. But being suicidal doesn't always look like you'd expect
When a suicide happens and family are friends are blindsided — think honor roll students, star athletes, or even celebrities like Twitch from The Ellen Show — many people claim they didn't see it coming. In reality, the warning signs may have just been harder to spot, especially when kids are feeling pressured to be perfect or perform at high levels. Be sure to check in on people no matter how accomplished or well-adjusted they may seem.
4. Talking about suicide won't encourage suicide attempts
When it comes to talking to your child about suicide, it can be so, so scary. It's every parent's nightmare. But while it's a hard conversation to have, you may not have to worry about it encouraging them to take action.
According to the CDC, research shows people who are having thoughts of suicide actually feel relief when someone talks to them about it in a caring way. Data suggests that acknowledging and discussing suicide may reduce rather than increase suicidal thoughts.
If you're worried about your child feeling suicidal, the most important thing you can do them is talk openly about it. You have to learn what they're going through before you can help them.
5. There are multiple resources and hotlines available for support
Whether it's your child, a friend, a co-worker, or even an acquaintance, it's important to know that there are available resources for suicide prevention, how to talk about it, and where to turn for help when it's needed:
How Bark Can Help
Bark's award-winning service helps families by monitoring children's online activities for potential signs of depression, suicidal ideation, self-harm, and more. When you connect their device and accounts, Bark will scan for potential issues and send you an alert if something concerning is found.
Examples of suicidal ideation in online activity include:
Google searches of "ways to kill yourself"
Texts between friends about feeling hopeless
Docs that act like journals where kids express suicidal thoughts
If you get an alert, you can check in with your child and make sure everything's okay — and get your child help, if needed. And if you're worried about your child's immediate safety, dial 911.
Start your free, 7-day trial of Bark today.
About Bark
Bark is a comprehensive online safety solution that empowers families to monitor content, manage screen time, and filter websites to help protect their kids online. Our mission is to give parents and guardians the tools they need to raise kids in the digital age.