Payment Apps for Kids: How Families Can Send and Receive Money Using Apps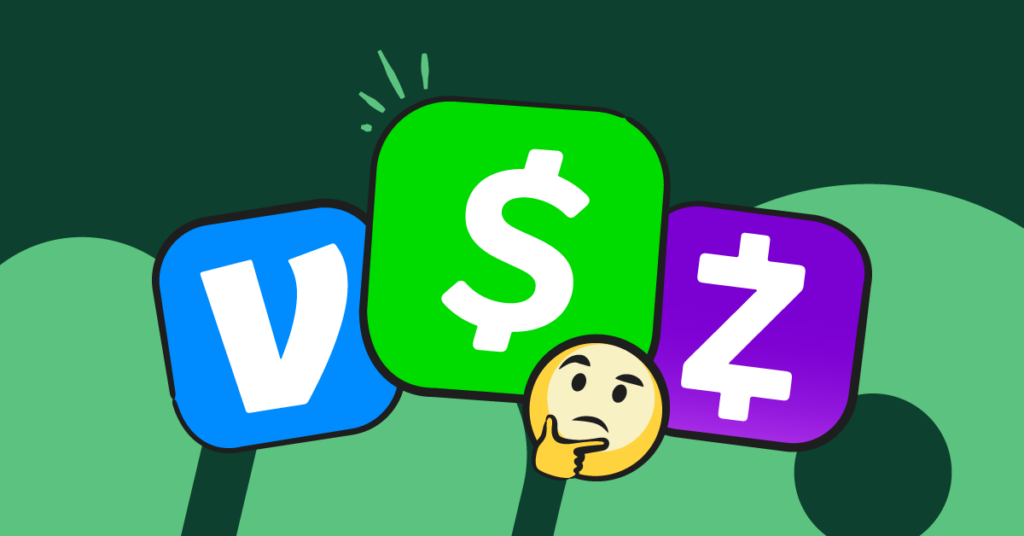 Much like rewinding video tapes and pressing *69, gone are the days of piggy banks and cash allowances. For modern families, many kids receive their hard-earned allowances digitally. But there are a ton of different payment apps out there, so figuring out the best, safest, and least stressful way for your family to do it can be a challenge. To help you out, we researched the top options of cash apps for kids and polled the parents on our team to find out what actually works. Let's get into it!
What Are Payment Apps, Really?
You're probably familiar with the O.G. payment app — PayPal. Starting in the late '90s, PayPal was the first consumer technology that enabled users to send electronic payments quickly and easily. Since then, as our society has grown more digital, cash has become less common and debit/credit cards the norm. Because of this, tons of payment apps have popped up, from Venmo and Zelle to Cash App and Remitly. Despite being the original, PayPal is not the best cash app for kids.
Many of these apps don't allow minor users, however, which means that a niche industry of family-focused platforms have popped up in the past few years. These apps allow parents and kids to work together to share financial resources. They often come with debit cards, and many of the popular features include:
Quick money transfers
The ability to purchase in-store and online
Spending limits
Rewards tied to chore completion
Locking and unlocking of debit cards
Financial education resources
Top Options for Families
Apple Cash Family
Age: 13+
Cost: Free
For Apple families, this is probably the most seamless way to send and receive money. Apple Cash Family lets you add children and teens from your Family Sharing group so they can make purchases and send and receive money in Messages or Wallet. Parents can even limit who their children can send money to, get alerts when they make transactions, and lock their accounts. This cash app for kids is a great option for a family of Apple product users.
Google Pay
Age: 16+
Price: Free
Google Pay — available for both Android and iOS users — lets you send and request money, check out swiftly in stores and online, set weekly spend limits, and more. Google Pay also keeps your money and private information safe with built-in authentication, transaction encryption, and fraud protection. Because it's only for ages 16+ , it's not extremely useful for families with younger kids just starting out with payment apps.
Verizon Family Money
Age: 8+
Price: $5.99/month
Fun fact: You don't have to be a Verizon customer to use Verizon Family Money. This program provides your child with a debit card (and its virtual option if they put it in their digital wallet). You can then control where they shop, transfer money, and view all of their financial activity.
Greenlight
Age: 8+
Price: Starts at $4.99/month

More than 5 million parents and kids use Greenlight, a debit card and banking app that comes with a ton of features. Young people and parents have two different experiences on the app — parents set flexible controls and receive real-time alerts while kids monitor their balances, set their own goals and learn how to manage their money. Greenlight also has two additional plans that include investing options and protection plans.
GoHenry
Age: 6+
Price: $3.99/month
If you're looking for a debit card/payment app that's big on teaching lessons about money management, GoHenry is a great option. In addition to standard features like spending alerts and controls, kids learn skills through videos, quizzes and more in the app. Plus, your kiddo can even personalize their card by choosing from 45+ bright and colorful designs.
Traditional banks
If you want to stick to a more traditional approach for your child's first experience with spending and saving money, many traditional banks offer checking accounts and debit cards for kids, along with companion apps for parents.
Chase First
Age: 6+
Cost: Only fees associated with having a checking account
With a Chase First account, your child can withdraw money cost-free at more than 16,000 ATMs across the country. Like the payment apps we mentioned above, you can set spending limits, monitor activity, transfer funds, and more. Just keep in mind that you'll need to have a qualifying Chase checking account before you can add a Chase First Banking account.
Capital One MONEY
Age: 8+
Price: Free
You don't have to be a Capital One customer to open up a Capital One MONEY account — you can link any external bank account! There are no monthly service fees or balance requirements. The app makes it easy to auto pay allowance, track account activities, and lock your kid's debit card if you need to.
Payment Apps that Are Surprisingly Off Limits to Kids
Many payment apps are strictly off-limits to minors. However, some parents may log in with their own credentials on their children's device, or kids may enter in different birthdays when prompted. Here are some of the payment apps that may surprise you by being for adults only.
Venmo
If you've heard of young people Venmo-ing each other, you're not alone. It happens all the time, but did you know that it's not allowed according to their terms of service? This doesn't mean that kids can't fudge the rules or their age. Venmo can be especially concerning, because there's social feed feature where users can provide a description of what they're sending/receiving money for. Some users have even been caught buying drugs on the app.
Paypal
Paypal may be one of the oldest payment apps, but it's not for minors.
Zelle
Zelle is a payment app that's attached to many popular banking institutions. Like Venmo and Paypal, it's also not for kids.
Safety Tips for Your Family's Payment App
Whether you're deciding on your child's very first payment app or they're a seasoned pro with Apple Cash Family or Greenlight, it's important to reinforce good digital privacy habits.
Make sure their passwords are strong for whatever app you've chosen. For an extra layer of security, have them set up a passcode for their phone, to
Teach your child about phishing scams. If something is too good to be true, it probably is. Stress the importance of recognizing sketchy or illegal activity in emails, texts, and more.
Talk to them about sextortion. It may seem like a scary thing that will never happen, but there have been many recent cases of kids downloading payment apps to send money to strangers who are threatening to send family and friends nude pictures. Bark can help with this concern as it alerts you to any new apps your child downloads — keeping you in the know when it comes to what's going on in their world.
Protect their debit card. If your family's payment app comes with a real-life debit card (a super exciting rite of passage for kids today!), make sure they keep it in a safe place and know not to let anybody else use it.

Keep the lines of communication open. Talk openly and frequently about money and spending habits. Help them understand that they can always come to you if something seems weird or sketchy. Mistakes are bound to happen, but be there for them if they make a misstep.
For more answers to questions like "what are payment apps?" and more, visit Bark. Bark is a service dedicated to helping parents navigate the ever-changing world of children and technology. Contact Bark today for more information!
About Bark
Bark is a comprehensive online safety solution that empowers families to monitor content, manage screen time, and filter websites to help protect their kids online. Our mission is to give parents and guardians the tools they need to raise kids in the digital age.