Ask Titania: How Do I Make Roblox Safer for My Kid?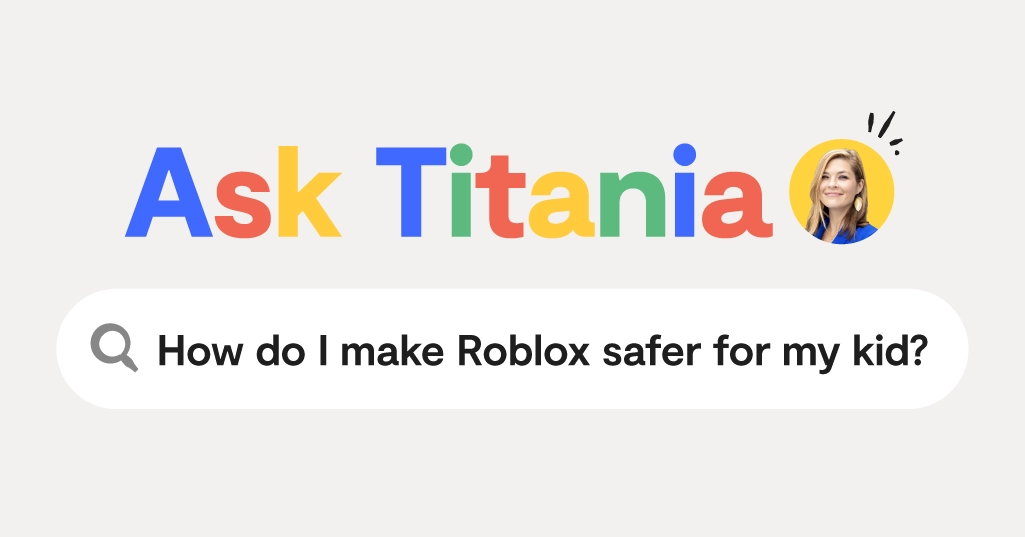 Dear Titania,
My daughter loves Roblox, but I read this week about how it's actually pretty dangerous when it comes to adults targeting kids for predation. I don't always understand the app — there's a LOT going on in it — so I would love some advice for how to lock it down and help protect her from the predators on there.
Signed,
Ready to Lock Down Roblox
Dear Ready to Lock Down Roblox,
I hear you loud and clear — Roblox is a beloved game of children around the world, but also of adults, some of whom are targeting kids for abuse and manipulation. A lot of parents may not understand all of the nuances of the game, and because of this, just grant their child free rein when it comes to Roblox. If you're new to the game, in a previous Ask Titania, I gave a rundown of how the game works and why kids are so drawn to it.
Fortunately, Roblox actually does offer parental controls, and they're strong enough to be locked down with a parent PIN code, which prevents your child from changing the rules you set. Of course, they're not 100% foolproof, but they definitely help more than most other platforms. First, let's talk about the news this week that has sent many parents scrambling.
Recent News Highlighting the Dangers of Roblox
In this Reel, you'll learn about a girl from New Jersey who was abducted by a man she allegedly met on Roblox and transported 130 miles across state lines. Fortunately, she was found a short while later, but stories like these don't always end on a positive note.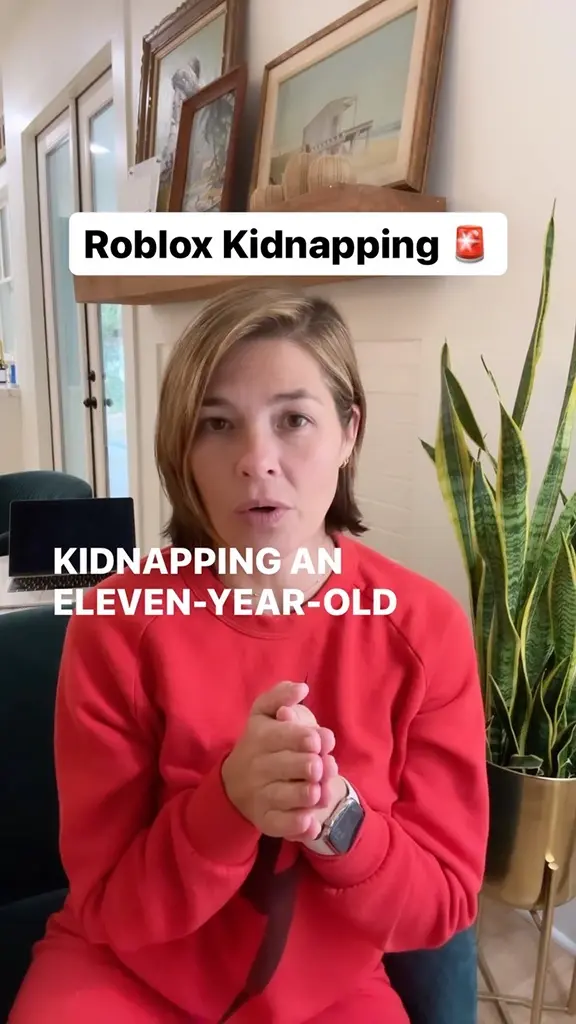 We say this a lot at Bark, but any time there's a chat room online in an app or game, there's always the chance of predators lurking. I'm not being sensational or exaggerating: it's just a fact. I wish it weren't true — especially on an app like Roblox, where a full 50% of its users are under 13.
So, what's a parent to do? There's a lot, and I'm going to walk you through it.
Step-by-Step Guide to Setting Roblox Parental Controls on Your Kid's Phone
When it comes to parental controls and a true dedication to helping protect younger players, Roblox really walks the walk — but that doesn't mean it's a safe environment. But following these steps can help make it safer.
Start here: Add your parent email to link yourself to your kid's Roblox account
Log in to the account.
Tap the three dots in the bottom-right corner.
Scroll down and tap the gear icon — it says Settings.
Tap Parental Controls.
From the drop-down menu under My Settings, tap Account Info.
You'll see in red text "Add Parent's Email." Tap the black text link next to it that says Add Parent's Email and add yours.
Open up your personal email and verify the link that Roblox sent. You may have to close out the Roblox app and reopen it to reflect the changes.
Set a pin code so your child can't change your settings
Parents can enable a 4-digit PIN which is required to make changes to the account. Note: You must have your parent email linked before you can set up a PIN code.
Log in to the account.
Tap the three dots in the bottom-right corner.
Scroll down and tap the gear icon — it says Settings.
Tap Parental Controls
Toggle on "Parent PIN."
If you haven't linked your parent email yet, you'll be prompted to do so — see the above steps. If you have linked it, you'll be able to enter in your PIN code here.
Now, any changes to parental controls will need your passcode.
How to manage who can contact your child
You can get to this via the parental controls tab but also through the security section in Settings.
Log in to the account.
Tap the three dots in the bottom-right corner.
Scroll down and tap the gear icon — it says Settings.
Tap Privacy.
Scroll down and choose the appropriate settings for who can message your child, who can chat with them, and who can add them to private servers. The choices are friends and no one. I'd recommend no one.
How to Set Parental Controls on desktop
Luckily, we have an entire step-by-step video that will show how to lock down your child's Roblox account. The steps are similar to what you'll see on mobile, but the buttons are in different places.
Other Things You Can Do to Help Protect Your Child
In addition to parental controls, make sure your child's user name doesn't have anything that paints a target on their back as a kid — things like school names, birth years (i.e., Jack2012), an obviously young/child-favorite reference, and more.
Also make sure that you sit down and watch your child play Roblox occasionally. This can help you understand what they're seeing and who they're interacting with. Finally, always communicate that your child can come to you if someone makes them feel weird online. This way, they'll get in the habit of telling you about uncomfortable things that don't feel right.
How Bark Can Help
Roblox does a decent job with their parental controls, but Bark can offer you additional protections outside of the built-in parental controls within Roblox
With our screen time scheduling tools, you can decide when they can play the game. This could look like no Roblox until after school — and you can also block during the school day and after lights out. If it ever gets to be too much, you could also block it altogether to give your kid a breather. 
Bark actually monitors Roblox! On Android devices and the Bark Phone, Bark can scan content searches and sent chats. By monitoring sent chats, you can stay informed about who your child is communicating with and the nature of their conversations. Detecting potentially harmful content searches can help you identify any inappropriate searches, empowering you to address issues proactively.
Visit bark.us/signup to start your free trial today!
About Bark
Bark is a comprehensive online safety solution that empowers families to monitor content, manage screen time, and filter websites to help protect their kids online. Our mission is to give parents and guardians the tools they need to raise kids in the digital age.