Snapchat Plus: All the New Features, Explained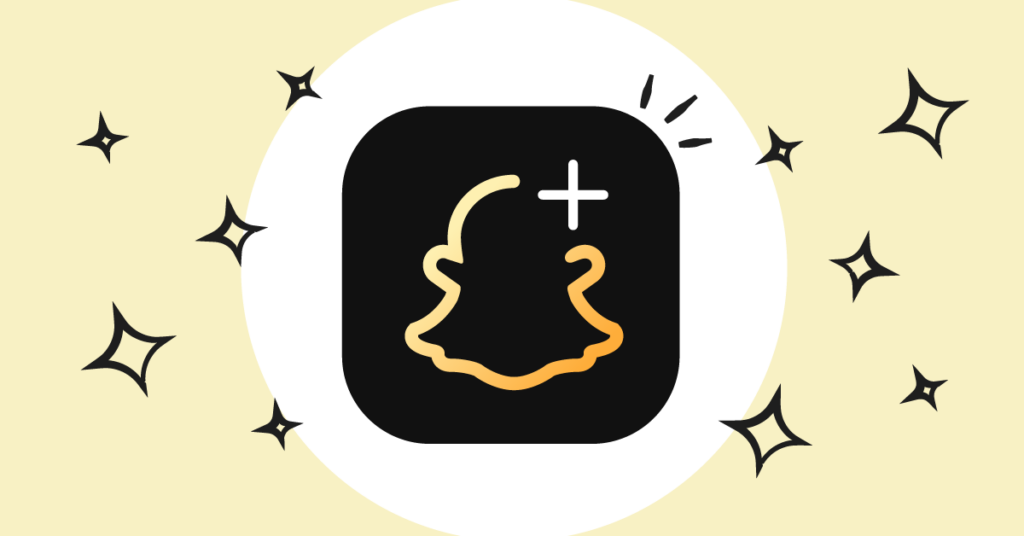 What is Snapchat Plus? Snapchat Plus is the paid version of Snapchat. Have you heard the news? Snapchat Plus is the new premium subscription version of the popular disappearing-message app. Many apps and games operate on a freemium model — that is, free basic features with the option to pay for extras — but Snapchat is the latest social media platform to head in this direction.
For $3.99/month, users can customize apps and themes, get insight into who's interacting repeatedly with their stories, and more. You can even get early access to new features before they're rolled out to everyone else. Fortunately, we've got everything you need to know about the Snapchat premium subscription — including possible dangers. To be clear, Snapchat Plus and Snapchat Premium are the same services, and the nouns are typically used interchangeably.
Why Is There a Snapchat Plus, Anyway?
The short answer is — money. Snapchat has been around for a while, and like most apps, it's been relying on ads to generate income. Creating a premium model will not only help bring in more cash, it will also attract more users. It's unclear how successful this model will be for Snapchat, especially considering how many kids use the app (and who often rely on their parents to approve purchases). But in the meantime, teens especially are bound to get excited about some of the new features explained below.
What Is Snapchat Plus And What Are Its Features, Explained
Story rewatch indicator
On Snapchat (like Instagram), you can see who's viewed your stories, which are photos you share and that stay up for 24 hours. Once someone has viewed a story, though, they can look at it again as many times as they want and you'd never know. This new feature really lets the cat out of the bag and tells you exactly how many times they've come back and replayed your stories, which in turn could indicate if someone is interested in you.
Friend Ghost Trails
With the existing Snap Map, you can see where friends are in real-time on a map if they choose to share their location with you. Ghost trails take this even further and show you where they've been over the past 24 hours. Of all the new features available with Snapchat Plus, this one is probably bound to cause the most drama.
Custom app icons
For power users, the ability to completely personalize your Snapchat experience can be a huge draw. Want your Snapchat icon to be on a rainbow background? Overlaid on an American flag? Completely made of flowers? A Snapchat Premium subscription lets you take your pick.
Snapchat+ badge
Exclusivity is another draw of Snapchat+. You can add flair to your user name with a black star badge that lets your friends know you're an official Snapchat Plus subscriber.
Friend Solar System
Ready for a throwback? Snapchat+'s Friend Solar System is basically the visual friend-ranking version of MySpace's top eight. When you're a Snapchat+ subscriber, you'll see a "Best Friends'' or "Friends" badge that has a gold ring around it on someone's Friendship Profile. If you're "Best Friends," that means you're one of each other's eight closest friends, while "Friends" means you're one of their eight closest friends, but they're not one of yours. In order for this feature to work, you and your friends must have linked Bitmojis.
Best Friends Forever Pin
This is a small feature, but some teens may love it. You can pin your BFF as your "#1 Best Friend" with Best Friends Forever. However, only you can view this pin.
The Dangers of a Snapchat Premium Subscription
Many of the features discussed above are harmless — things like the customizable Snapchat icon. Others may be bound to cause a little tension (like the friend Ghost Trails), but don't necessarily present an immediate threat. However, it's the unmentioned things that may cause danger down the line. As a Snapchat Plus user, you get access to unreleased new features, and there's no telling what some of these new additions may be. Snapchat has long been one of the more dangerous social media apps, so it's worth keeping in mind that any new features may be sketchy, as well.
How Bark Can Help
As many families know, Snapchat makes it extremely difficult to monitor its content on any platform. A subscription to Snapchat Plus does not change this fact. Currently, no monitoring services can scan Snapchat messages on iOS devices. On Androids, we can monitor messages with text only.
Apart from monitoring, Bark's blocking and screen time tools allow parents to manage when — and even if — kids are allowed to use Snapchat. You'll also receive an alert if your child creates a Snapchat account or downloads the app, so you can stay in the know about what's going on in their digital world. For more information, like understanding the inner workings of Snapchat Premium, visit Bark for parental guides, internet safety tips, and more!
About Bark
Bark is a comprehensive online safety solution that empowers families to monitor content, manage screen time, and filter websites to help protect their kids online. Our mission is to give parents and guardians the tools they need to raise kids in the digital age.