Teen Dating Violence Resources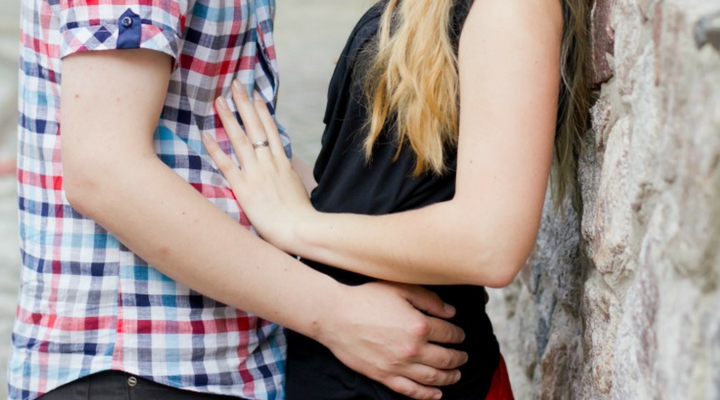 February, a month known for love, is also appropriately designated as Teen Dating Violence Awareness Month. In a very important national effort to raise awareness and promote preventative programs around teen dating abusive relationships, we wanted to highlight what you need to know to keep your teens safe and some teen dating violence resources you can use.
Teen dating abuse is where there is a pattern of violence or threat of violence against a partner and includes verbal, emotional, physical, sexual and digital abuse. According to the organization loveisrespect, one in three teenagers in the US will experience teen dating violence. It is real and it is happening at homes, schools, and even online.
Below are a few really real stories about teen dating violence from around the web, from sites like the Huffington Post, People, and Teen Vogue. These stories may not be an emotionally easy read, but they are poignant, informative, and eye-opening. We've also provided a list of resources as well as a guide on how to start a conversation with your kids about abusive teen relationships.
This is a sobering subject, but awareness and education are key to preventing teen dating violence. Discussing these issues with our teens builds trust and helps them navigate their teen dating years. It could also save their life, or the life of one of their friends.
A Story About Teen Dating Violence
Huffington Post contributor, Crystal Sanchez shares her personal experience with an abusive partner during her teen years. Now she works as an ambassador to help other survivors of dating violence heal.
"Physical abuse is dangerous but psychological abuse is deeply-rooted." - Crystal Sanchez
Take This Quiz and Share it With Your Teen
Is your relationship healthy? Everyone is taking online quizzes, but the questions on this one will get you thinking about the nuances of different types of abuse. At the end, you'll discover if there are warnings signs in your relationship and what to do about it.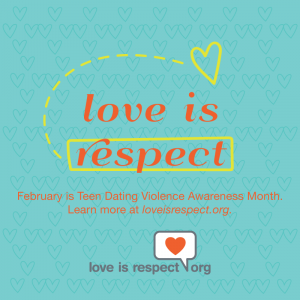 When a Dream Guy Becomes a Nightmare
Sarah Van Zanten's post on People is a chilling depiction of teen dating physical violence. She even endured ostracism from her peers at high school when she finally ended the relationship. Now she visits schools and meets with groups of girls to talk to them about dating violence.
"I learned to care about myself more and to have more respect for myself," she says. "I realize that I deserve better."  - Sarah Van Zanten
Visual Cues Work Better? Check out this Infographic
Sometimes it helps to have a lot of information broken down into graphics, as one picture can be worth a thousand words. Break the Cycle, a nonprofit that provides dating abuse preventative programs to young people, has an excellent infographic on the issue. It even has a section on teen dating and digital abuse.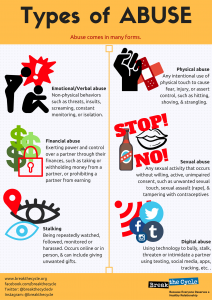 What are the Red Flags and How Can We Prevent Teen Dating Violence?
Alyssa Giacobbe's piece on Teen Vogue depicts some shocking stories from two women she interviewed about the abuse they suffered as teens, but also provides advice from a psychologist in Los Angeles and an attorney with the Victim Rights Law Center. She interviewed Meg from the Mentors in Violence Prevention Program. This program encourages other students to pay attention and be an upstander when they recognize unhealthy behaviors in their peer's relationships.
"Red flags include constant texting or showing up uninvited when you're hanging out with friends, wanting to dictate what you wear or who you talk to, checking your phone or asking for your passwords, isolating you from your friends or family, and threatening you in any way." - Teen Vogue
Teen Dating Violence: What You Need to Know
Watch this slide show on BET about the current statistics and the warning signs of abuse. The slides are succinct and full of good information. You may even want to pause and check out some of the links.  
"A 2014 study from the University of Pittsburgh found that 40 percent of the teens surveyed said they had been a victim of cyber abuse in the past three months." -BET
Talking About Teen Dating Violence is Important, It Could Save Their Life
A survivor speaks out about how little things in her relationship during high school should have been a warning sign. She talks about being raised in a loving family and knowing that domestic violence happened, but she didn't understand the warning signs of emotional manipulation, isolation, and fear that are part of an abusive relationship.
"Talking to your teens about Domestic Violence is incredibly important and could save their lives or the lives of others. It does not just benefit the victim but also those that surround them." - A Survivor of Teen Dating Abuse
You Know You Need to Talk To Your Teen, But Where Do You Start?
Break the Cycle has an empowering Conversation Guide on supporting your teen in fostering healthy relationships with their peers and dating partners. The guide gives specific examples of healthy relationships versus abusive ones, conversation starters you can use, and practical tips on how to navigate the discussion with your teen.
Sobering Statistics, Education is Key
The statistics on teen dating violence may be hard to comprehend. Another sobering fact is that even if your teen is able to maintain healthy dating relationships, they are likely to have a friend who isn't. It's important that everyone know the signs of teen dating abuse and know what to do when they recognize unhealthy behaviors in a teen's dating life.
Additionally, with the prevalence of digital devices and access to the internet 24/7, teens are experiencing dating abuse online as well. We at Bark are committed to providing education and teen dating violence resources on the issues pre-teens and teens face in their everyday and online lives. One way we can help you keep your children safer online is by monitoring their phones, social media accounts, and emails. If we find an issues such as cyberbullying, sexting, or even depression, we send you an alert so you can stay in the know. Information is power! Thanks for reading, sharing, and if we can help you with anything, please let us know at help@bark.us.
Teen Dating Violence Resources:
Hotline: Text "loveis" to 22522 or Call 1-866-331-9474
Mentors in Violence Prevention
National Domestic Violence Hotline
About Bark
Bark is a comprehensive online safety solution that empowers families to monitor content, manage screen time, and filter websites to help protect their kids online. Our mission is to give parents and guardians the tools they need to raise kids in the digital age.