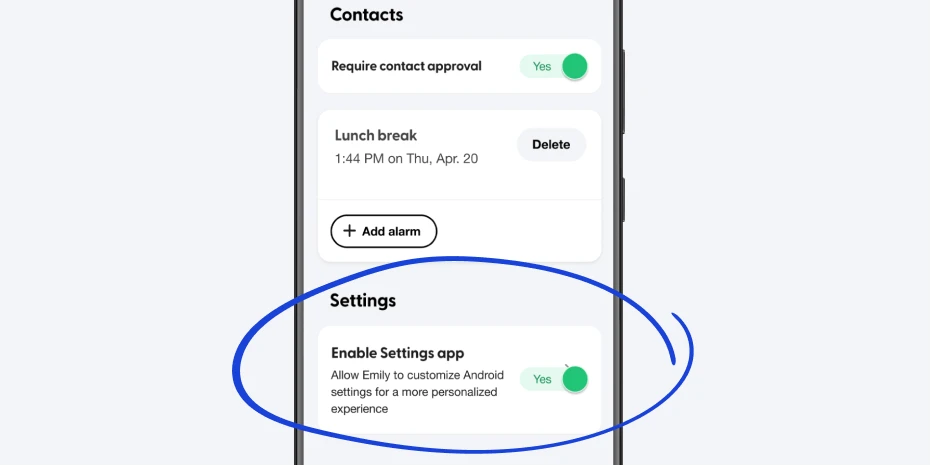 Announcing Easier Bluetooth and Wi-Fi Toggling
The Bark Team | June 8, 2023
---
The Bark Phone lets you keep the settings app off-limits to your kid — after all, this will help you prevent them from making any changes you don't want to the parental controls you set.
But, there are some things you want your child to be able to do, like join Wi-Fi networks or pair up with a Bluetooth speaker.
We're happy to announce that Wi-Fi and Bluetooth connections that have been connected to previously can be accessed from the quick-access menu on the Bark Phone without needing to open the entire settings app.
But keep in mind — brand new Wi-Fi networks and Bluetooth connections that the Bark Phone has never connected to before still require access to the entire settings app in order to connect for the first time.
Want step-by-step instructions? Check out our in-depth article for everything you need to know.