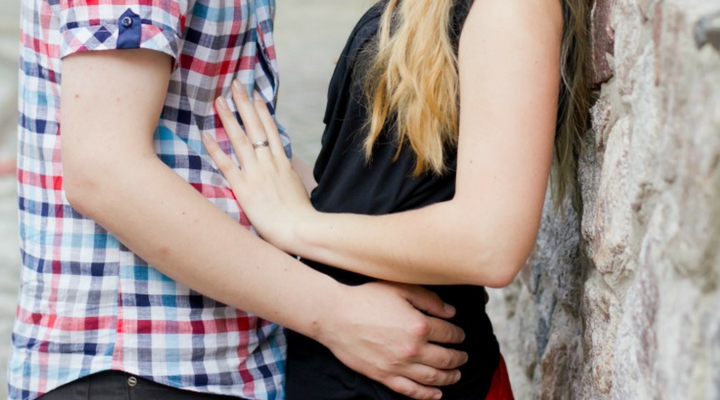 February, a month known for love, is also appropriately designated as Teen Dating Violence Awareness Month. In a very important national effort to raise awareness and promote preventative programs around teen dating abusive relationships, we wanted to highlight what you need to know to keep your teens safe and some teen dating violence resources you can use.
Teen dating abuse is where there is a pattern of violence or threat of violence against a partner and includes verbal, emotional, physical, sexual and digital abuse. According to the organization loveisrespect, one in three teenagers in the US will experience teen dating violence. It is real and it is happening at homes, schools, and even online.
Below are a few really real stories about teen dating violence from around the web, from sites like the Huffington Post, People, and Teen Vogue. These stories may not be an emotionally easy read, but they are poignant, informative, and eye-opening. We've also provided a list of resources as well as a guide on how to start a conversation with your kids about abusive teen relationships.
This is a sobering subject, but awareness and education are key to preventing teen dating violence. Discussing these issues with our teens builds trust and helps them navigate their teen dating years. It could also save their life, or the life of one of their friends.
A Story About Teen Dating Violence
Huffington Post contributor, Crystal Sanchez shares her personal experience with an abusive partner during her teen years. Now she works as an ambassador to help other survivors of dating violence heal.
"Physical abuse is dangerous but psychological abuse is deeply-rooted." - Crystal Sanchez
Take This Quiz and Share it With Your Teen
Is your relationship healthy? Everyone is taking online quizzes, but the questions on this one will get you thinking about the nuances of different types of abuse. At the end, you'll discover if there are warnings signs in your relationship and what to do about it.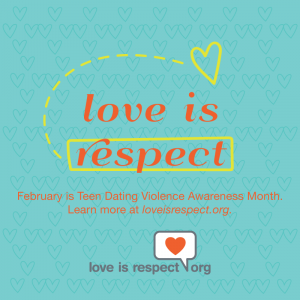 When a Dream Guy Becomes a Nightmare
Sarah Van Zanten's post on People is a chilling depiction of teen dating physical violence. She even endured ostracism from her peers at high school when she finally ended the relationship. Now she visits schools and meets with groups of girls to talk to them about dating violence.
"I learned to care about myself more and to have more respect for myself," she says. "I realize that I deserve better."  - Sarah Van Zanten
Visual Cues Work Better? Check out this Infographic
Sometimes it helps to have a lot of information broken down into graphics, as one picture can be worth a thousand words. Break the Cycle, a nonprofit that provides dating abuse preventative programs to young people, has an excellent infographic on the issue. It even has a section on teen dating and digital abuse.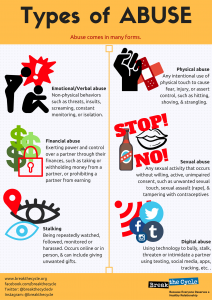 What are the Red Flags and How Can We Prevent Teen Dating Violence?
Alyssa Giacobbe's piece on Teen Vogue depicts some shocking stories from two women she interviewed about the abuse they suffered as teens, but also provides advice from a psychologist in Los Angeles and an attorney with the Victim Rights Law Center. She interviewed Meg from the Mentors in Violence Prevention Program. This program encourages other students to pay attention and be an upstander when they recognize unhealthy behaviors in their peer's relationships.
"Red flags include constant texting or showing up uninvited when you're hanging out with friends, wanting to dictate what you wear or who you talk to, checking your phone or asking for your passwords, isolating you from your friends or family, and threatening you in any way." - Teen Vogue
Teen Dating Violence: What You Need to Know
Watch this slide show on BET about the current statistics and the warning signs of abuse. The slides are succinct and full of good information. You may even want to pause and check out some of the links.  
"A 2014 study from the University of Pittsburgh found that 40 percent of the teens surveyed said they had been a victim of cyber abuse in the past three months." -BET
Talking About Teen Dating Violence is Important, It Could Save Their Life
A survivor speaks out about how little things in her relationship during high school should have been a warning sign. She talks about being raised in a loving family and knowing that domestic violence happened, but she didn't understand the warning signs of emotional manipulation, isolation, and fear that are part of an abusive relationship.
"Talking to your teens about Domestic Violence is incredibly important and could save their lives or the lives of others. It does not just benefit the victim but also those that surround them." - A Survivor of Teen Dating Abuse
You Know You Need to Talk To Your Teen, But Where Do You Start?
Break the Cycle has an empowering Conversation Guide on supporting your teen in fostering healthy relationships with their peers and dating partners. The guide gives specific examples of healthy relationships versus abusive ones, conversation starters you can use, and practical tips on how to navigate the discussion with your teen.
Sobering Statistics, Education is Key
The statistics on teen dating violence may be hard to comprehend. Another sobering fact is that even if your teen is able to maintain healthy dating relationships, they are likely to have a friend who isn't. It's important that everyone know the signs of teen dating abuse and know what to do when they recognize unhealthy behaviors in a teen's dating life.
Additionally, with the prevalence of digital devices and access to the internet 24/7, teens are experiencing dating abuse online as well. We at Bark are committed to providing education and teen dating violence resources on the issues pre-teens and teens face in their everyday and online lives. One way we can help you keep your children safer online is by monitoring their phones, social media accounts, and emails. If we find an issues such as cyberbullying, sexting, or even depression, we send you an alert so you can stay in the know. Information is power! Thanks for reading, sharing, and if we can help you with anything, please let us know at help@bark.us.
Teen Dating Violence Resources:
Hotline: Text "loveis" to 22522 or Call 1-866-331-9474
Mentors in Violence Prevention
National Domestic Violence Hotline
National Resource Center on Domestic Violence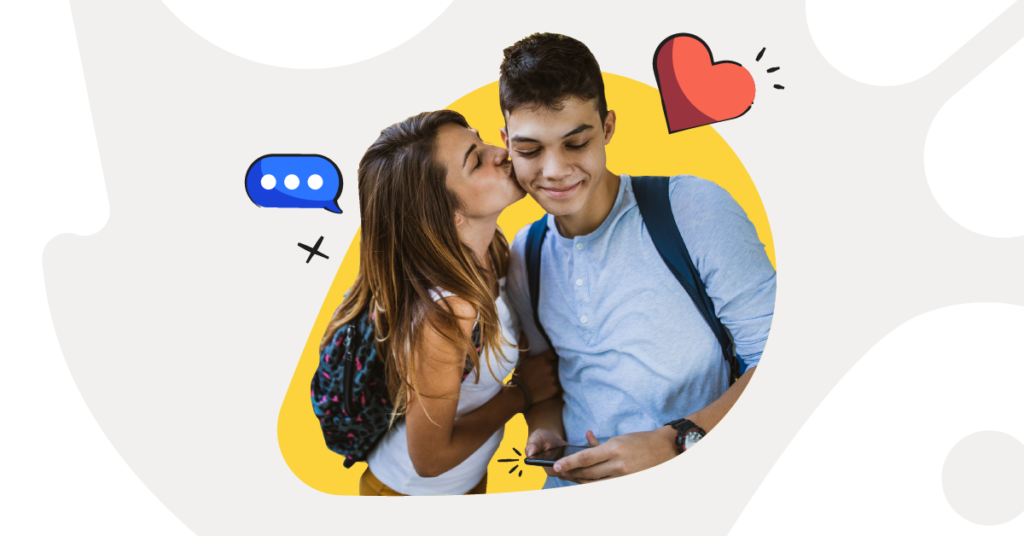 **This blog post was updated on September 8, 2021.**
Whether your teen has already started dating or you're just trying to prepare yourself for the inevitable, you're in the right place! Teen dating can be an exciting time for kids and a pretty stressful time for parents, so a little extra help can do wonders for your entire family. A teen's first relationship can be a big part of growing up, and it often comes with highs, lows, and everything in between. As a parent, your support can mean the world — it can also help guide them and keep them safe as they navigate the world of romantic relationships.
Teen Dating: How It's Different Today
As you can probably imagine, cell phones and social media have completely transformed dating (and, well, almost everything) for Gen Z. Let's jump into a few of the most important:
Getting info about your crush is easy
In the past, you'd have to rearrange your route to third-period chemistry just to catch a quick glimpse of your crush. Today, you can simply pull up their Instagram or TikTok profile to see entire years' worth of photos and videos (not to mention what their bedroom looks like, where they go on vacation, and what their dog's name is). The more a person puts on social media, the more you can learn about them. Remember when you found out your crush's favorite band was Pearl Jam in the '90s? Yeah, it's like that — times a million.
Flirting can happen online
There's a subtle dance to online flirting today that is way different than casually chatting on AOL Instant Messenger about homework. It can start with following your crush on a social media platform, then liking their photos. Next, you can start commenting, and see if they reply. You could then "slide into their DMs" and begin privately messaging. One very modern trend is "deep liking." This happens when you scroll back months — or even years — on someone's feed and then like an old photo. This is a simple but bold way to let someone know you're interested in them.
Sexting happens — a lot
For our generation, sending naked photos wasn't really a thing (unless someone had a Polaroid, and even then, the photos couldn't be shared instantly). But things have changed for Gen Z. According to JAMA Pediatrics, 1 in 4 kids is sexting. Why such a cultural sea change? The answer is 24/7 access to devices — along with surging hormones, intense peer pressure, and still-developing prefrontal cortexes. This doesn't make it safe, however. Even if both teens are underage, sexting laws can carry serious legal consequences, so make sure you talk to your kid about the dangers. We also have a blog post that provides help if your child is sending nudes.
Dating Slang You Should Know
It's not just actual dating that's changed — how young people talk about dating has also changed. Here are a few key terms to know. (If you're interested in even more teen slang, we have an entire blog post about it!)
Talking — Used when two teens are in the very early stages of a relationship.
Ghosted — Ending a relationship by completely disappearing with no further communication.
Cuffing season — The cold-weather time of year around the holidays when people want to be in a relationship.
DTR — Stands for "Define the relationship"; used when two people who are talking decide to formally address their situation.
DTF — Stands for "Down to f*ck"; or willing to engage in sexual activity.
Slow fade — Like a slower version of ghosting; when a person gradually takes more and more time responding to messages, thus ending the relationship.
How to Support and Encourage Your Child in a Relationship
First and foremost: listen to your child about their feelings. Even if you may disagree with the idea of young love, your kid probably feels strongly right now. Being dismissive may drive them away, and you probably want them to come to you in the future with any issues.
Discuss what's important and accepted in your family when it comes to healthy relationships.
Talk about the importance of balance in a relationship, especially if your child is spending too much time with one person.
Be a good role model in your own relationships. Describe how you feel loved by your partner and how you express love.
Use relationships you see in TV shows and movies as teaching moments to talk about healthy and unhealthy dating examples.
What to Do If Your Child May Be in an Unhealthy Relationship
Like adult relationships, teen relationships have the potential to be abusive. If you're worried that your child may be involved in an unhealthy situation, it's important to know the signs.
Signs a relationship may be abusive
One of the teens is very controlling
Extreme jealousy
Isolation from friends and family
Bruises and/or injuries that can't be easily explained
Loss of interest in activities the teen previously enjoyed
Sudden changes in behavior
Decrease in academic performance or grades
Extreme changes in the teen's personality around the partner
Frequent arguments
One teen demands the other's passwords to email and social media accounts
Helpful resources
Love is Respect is a website made for young people that provides resources and support for relationship questions. There's also the National Teen Dating Abuse Helpline (1-888-293-6118), which provides a 24-hour national web-based and telephone hotline to assist teens experiencing dating abuse.
What to do if you think your child is in danger
Contact the authorities if you believe they're in physical danger.
Reassure your child that nothing they've done is their fault.
Tell your child you love them.
Keep a record of any threatening texts, emails, or DMs.
More Serious Issues to Talk About
Your child entering the world of dating can be scary not only because it's a huge change for your family. There are also potential dangers that you'll need to discuss and help prepare them for, even if some are uncomfortable to talk about.
Consent
Consent is all about boundaries, and it can apply to everything from text messaging to physical contact. It's essential that your child knows to treat other people's bodies with respect and to demand the same in return. No matter how old your kid is, an age-appropriate conversation about consent will equip them for a wide range of experiences they may have while dating.
Sexual assault
No parent wants to imagine that their child may ever experience something as traumatic as sexual assault, but it's more common than you may think. Come up with a plan for what your child should do if they ever find themselves in an uncomfortable situation, and let them know that it's OK to tell someone "no" in response to a sexual request, even if they're worried about offending them. Our sexual assault and awareness blog post provides extensive information and resources to learn more about this important topic.
On February 22nd, you might come across the hashtags #PinkShirtDay or #PinkShirtPromise on social media. You might also run into a group of people wearing pink tops with the slogan "Make Nice" on them. These hashtags and slogans are part of an awareness day in Canada called Pink Shirt Day. This anti-bullying movement started at a Canadian high school in 2007. A Grade 9 boy had been bullied on the opening day of school for wearing a pink shirt, a color traditionally seen as feminine. Two boys and their friends organized a school protest in order to show solidarity with their peers. They bought and distributed pink anti-bullying shirts to all their male classmates.
When the boy who had been a target of bullying arrived at school and saw other male students wearing pink, his face lit up. That act of solidarity showed him and the other kids at school that bullying would not be tolerated. The movement eventually caught on in other Canadian provinces and beyond, morphing into a worldwide phenomenon. People celebrate Pink Shirt Day on the last Wednesday of every February. Additionally, these celebrations have expanded beyond just school bullying but also include workplace and cyberbullying.
Pink Shirt Day: How You Can Participate
You can participate in Pink Shirt Day whether you live in Canada or not. One way to join in the movement is to wear a pink top. Also, talk with the principal and teachers at your child's school to see how this anti-bullying day can be celebrated there. Nothing disarms bullies more than the realization that the people who participate in kindness and social good outnumber the people who don't.
Pink Shirt Day activities can also take place at your workplaces or online. Anti-bullying awareness days are a means of showing others how harmful bullying is and what support networks are available. You can also join the movement by promoting kindness and empathy on social media. Use the hashtags #PinkShirtDay and #PinkShirtPromise online to bring awareness around cyberbullying.
Anti Bullying Shirts: Why Awareness Is Crucial 
Recent surveys show bullying is a major concern among parents. Bullying comes in many forms including physical violence, relational aggression, and cyberbullying. It tends to be more physical among boys and more verbal or passive aggressive among girls. However, the objective is the same – to make a target feel unwanted and worthless among their peers.
For years, people assumed that getting bullied was an inevitable rite of passage. However, bullying and cyberbullying can lead to physical harm and lasting emotional distress. Awareness is a powerful way to counter bullying and cyberbullying. It is why movements like Pink Shirt Day are so important. People who wear a pink top on February 22nd make a statement that they do not tolerate bullying of any kind.
This anti-bullying day is an important reminder to let children who are being bullied at school or online know they are not alone and that support and help are available. A simple action like wearing a pink top or sending a short tweet with the hashtag #PinkShirtDay can start conversations that go a long way toward helping and healing those who are targets of bullying and cyberbullying.
Worried that your kids are experiencing bullying or cyberbullying? Sign up for Bark where we monitor for potential issues like cyberbullying, internet sexual predators, and sexting.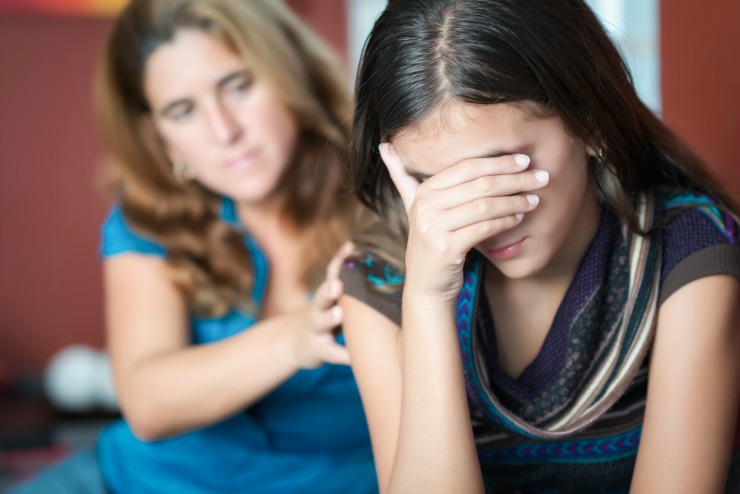 Bullying is pervasive in today's day and age. Kids experience bullying at school, online, or even in their very own backyards. The reasons why kids who are bullied and cyberbullied never report a bully to their parents may surprise you. Here are the top four reasons children say they don't tell their parents about bullying.
1. They Fear Retaliation From Reporting The Bully
One of the main reasons kids give for not reporting bullying and cyberbullying stems from their fear of retaliation. This is especially true if it's a popular student who's responsible. Children don't want a reputation of being a "rat" or a "snitch." Deep down they may even believe that allowing the bully to continue the behavior will somehow allow them access to that inner circle of popularity. Tell your children to report bullying to a trusted adult. Reporting is not "snitching," it's the correct action to help someone get out of trouble. Let them know that telling a trusted adult is the best way to address the issue.
2. They Don't Recognize Bullying
Sometimes, children fail to tell their parents about bullying and cyberbullying because they don't recognize it when it happens. Bullies can be very smart and cunning, and may act very subtly. For example, bullies may spread false rumors at school or online, or they may deliberately exclude children from activities or group chats. These aren't direct attacks, but they are hurtful just the same. Parents and schools should help children understand what bullying and cyberbullying are. Situations are addressed quicker when children recognize bullying in real life and online, and have the knowledge of what to do when it happens.
3. They Feel Shame
Kids around 10 years old start to feel a sense of shame related to being bullied. In fact, many children at this age claim they thought they deserved it. It's also around this age that the bullies start to learn bad behavior can pay off. Other children are nicer to bullies because they fear the same treatment. Remind your children that any bullying it is not their fault, nobody deserves to be bullied. Let them know that you are there to support and help them.
4 . They Think No One Will Help
Bullying can have a lasting impact on children of all ages, so it's important to take it seriously. Bullying and cyberbullying are not the same as normal peer conflict. Listen calmly and ask questions if your child comes to you about being bullied at school or cyberbullied online. Tell your child to report any incident to a trusted adult. Work together to come up with a solution, as this empowers your child and helps keep the lines of communication open. Build up your child's self esteem through encouragement. Remind them that they do not have to accept any physical, emotional, or verbal behaviors from other children that make them uncomfortable.
Per a report published by the Institute of Educational Sciences in 2010, some 64% of children who were bullied never said a word to anyone about it. This is a sobering statistic, but it is one that can improve over time. Talking openly about bullying and cyberbullying with children, both at home and in school, is a very important first step to making them feel comfortable to report bullies. Additionally, monitor their technology communications with , get alerts to potential issues like cyberbullying, depression, and suicidal thoughts.