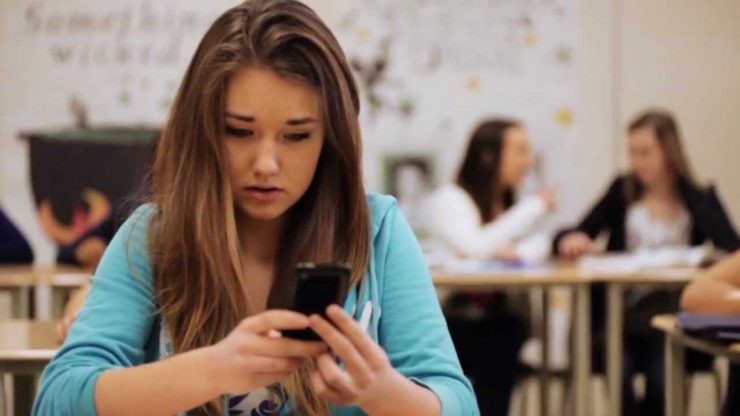 *Updated: This post was first published May 10, 2016*
From social media to online gaming to cell phones, today's children have more avenues through which they can interact with each other virtually. That is why cyberbullying can be a source of significant psychological and emotional distress. Just like other forms of bullying, children bullied on the internet experience fear, anxiety, low self-esteem and depression. Here's a look at some of the effects of cyberbullying.
Effects of Cyberbullying: Vulnerability
Children who are cyberbullied have a hard time feeling safe and in control. Unlike face-to-face bullying where a child can refuge within the home, cyberbullying has no such boundaries. Thanks to computers and cell phones, the bully can access your child at home just as easily as they can reach them at school. For the child, the bully feels omnipresent and there is nowhere to hide. To make matters worse, cyberbullying allows the perpetrator to remain anonymous if they want to. In such cases, your child has no idea who is hurting them.
Loneliness
Online bullying can cause children to feel ostracized and isolated at school. This situation is particularly devastating since friends are needed at this difficult time. Friends can act as a shield and provide comfort. The lack of friends creates a vicious cycle where the bullying progressively gets worse because the bully knows no one will intervene. People often recommend turning off the cell phone and computer when one experiences cyberbullying. Though well intentioned, this move can be counterproductive as it ends up isolating the victim even more. Remind your children to come to you when these situations occur and that you will help them find a solution.
Disinterest in School
Bullying victims have a higher school absenteeism rate compared to non-bullied children. The child will want to avoid school in order not to face the bullies. Also, if they perceive that the demeaning messages were shared with other kids, they may feel too humiliated and embarrassed to face their peers. Their academic performance can deteriorate as the stress and anxiety makes it difficult to study or concentrate. If not tackled early, persistent cyberbullying may cause a child to drop out of school.
Illness
Cyberbullied children experience stomachaches, headaches, poor appetite, sleep disturbances and other physical ailments. Severe cases of bullying can lead to stress-related diseases such as skin conditions and stomach ulcers. Children who are cyberbullied may change their eating habits and either go on binge eating or skip meals altogether. The changes in eating habits will often go together with changes in sleeping patterns. Cyberbullied kids may oversleep, experience nightmares or suffer from insomnia.
Suicidal Ideation
In extreme cases of cyberbullying, the child may experience suicidal ideation or even make attempts. Suicidal thoughts, also known as suicidal ideation, are thoughts about how to kill oneself, which can range from a detailed plan to a fleeting consideration and does not include the final act of killing oneself. Children who are regularly attacked by peers through social media, instant messaging, text messages or other virtual communication channels, may eventually start to feel hopeless. Some may start to believe that the only feasible path out of the torment is suicide.
These are just some of the consequences of online bullying. It is important that parents and teachers create a safe environment where children are comfortable opening up about the effects of cyberbullying as this is the first step to stopping it. Update: You can also check out our 8 Tips to Protect Your Children from Cyberbullying for some insights and help on how to handle situations where your child is experiencing bullying online.
We're excited to announce the Bark For Kids companion apps! The Bark for Kids companion apps allows your kids to use our Check-Ins feature with the click of a button. No more back and forth via texting. Just log into your account to access the new features in your dashboard. For help setting it up on your child's Android device, click here.
Why Check-Ins?
There are times when your kids go to the mall, a friends house, or school event when you want to make sure they've arrived safely. With a single click, your child can "check in" with their location to let you know they've arrived.
Using Check-Ins with the Kids companion app minimizes the number of text messages you might exchange with your kids. Check-Ins are also a great way to get your child's location when they need to be picked up. Have your child check in and use Bark's directions link to calculate the best route to your child.
How to Install?
To install the Bark for Kids companion app, send your kids a text from your Bark dashboard. That text will contain a link for them to download the app. In addition to the Check-Ins feature, they can also connect their social media accounts to Bark from this app.
This means that if you don't have their password for an account, no problem! They can do it all from their phones themselves. Wooo! Less hassle, more free time!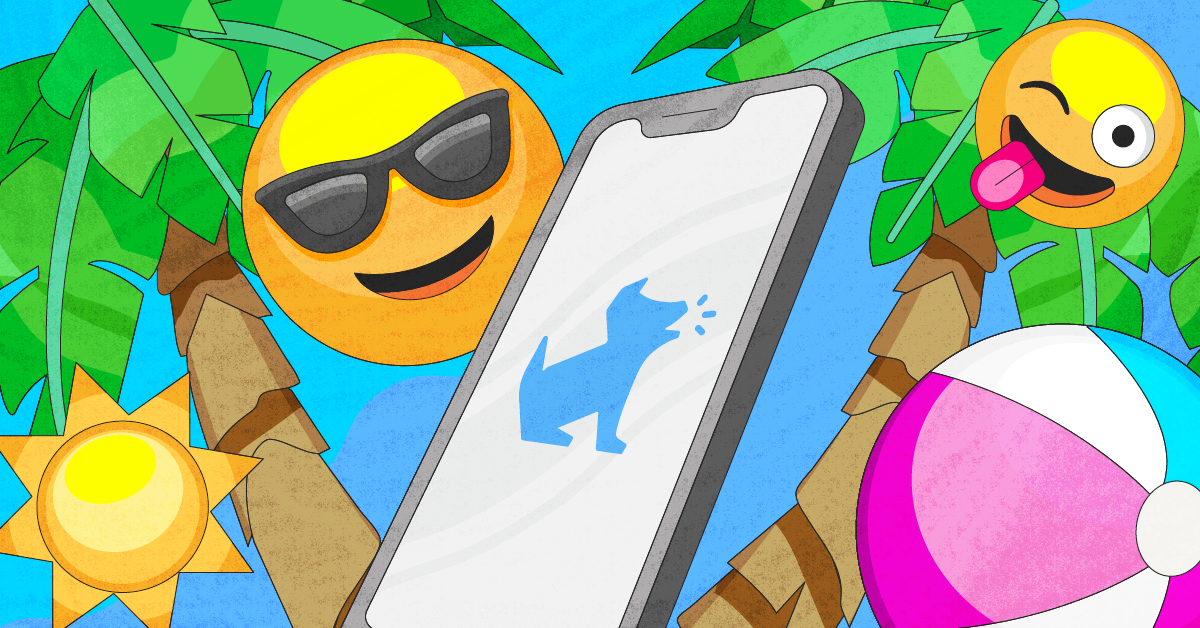 **This post was updated on June 10, 2020**

Summer is here! With school officially out, kids will have a lot more unstructured time over the next few months. To help your family strike the perfect balance between screen time and sprinkler sessions, we've created this summer rules checklist you can print out and stick to the fridge. (We also have a more in-depth technology contract available if you want to start from scratch with rules about device handling and screen time).
As you probably know already, excessive screen time can sometimes lead to an increase in potentially concerning issues — cyberbullying, depression, communications with online predators, and more. If you have kids staying at home this summer while you're at work, our award-winning service can help you breathe a little easier. Bark monitors text messages, email, YouTube, and 30+ of the most popular social media apps and platforms for possible dangers. And with our screen time management and web filtering features, you can set healthy boundaries around which sites your kid can access on their devices — and when they can get online.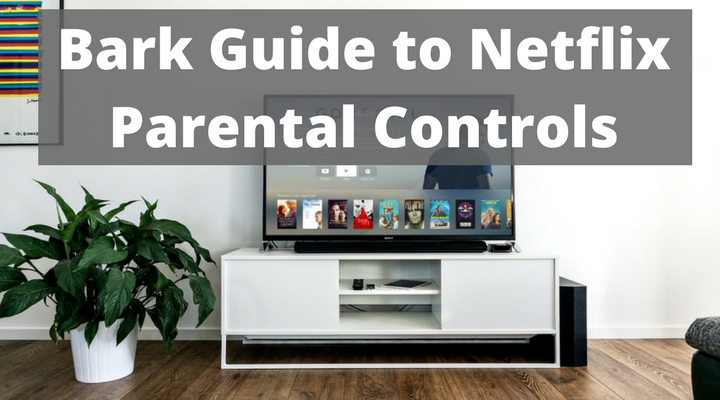 There's no doubt that Netflix is by far the most popular streaming service in the United States today. It offers thousands of television series and movies on demand. The service includes everything from preschool educational shows to mature adult content. If you're concerned about the adult content on Netflix, there are Netflix parental controls you can set up.
1. Understand the Different Ratings
Netflix breaks things down into four simple (and highly accurate) categories, rather than the "traditional" ratings television providers use.
Little Kids –

Here's where you'll find programming that's suitable for kids of all ages. Certain cartoons, nature documentaries, and more can be found in this category.

Older Kids –

This category shows media that is suitable for older kids, which means it may have some animated violence (no real blood or gore).

Teens –

Programming rated for teens lists TV shows and movies that are suitable for a teen audience. Most are equivalent to a PG-13 or TV-14 rating, though there are a few exceptions.

Adults –

Finally, the all maturing levels rating allows you to view all content available through the streaming service, including programs for mature audiences and those that contain "adult" content.
2. Keep Your Netflix Password SECRET
Yes, this means you need to be the one to log them into devices. But anyone with a computer and your Netflix login can change settings. Additionally, parents tend to use the same password for everything they set up, which means if your kid knows the Netflix password they can easily guess your password to other parental control apps and settings you've put in place to protect them and dismantle those protections.
3. Create Individual Profiles to Keep Everyone Happy
If you have a teen and a toddler, there's no one parental control setting that is going to satisfy both kids. However, Netflix allows you to set up individual profiles for each of your children so you can set content appropriate controls based on their ages. You can set up a "little kids" profile for your toddler and a "teens" profile for your teenager. These settings help keep everyone satisfied with age-appropriate media. It's up to you to ensure that your older child only watches their programming when your younger children aren't present. Perhaps this requirement can even be part of your family's technology contract.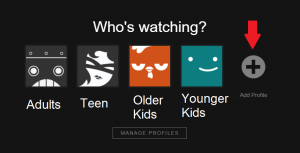 4. Set Up Some Parental Controls
Finally, now that you've created individual profiles, you can log into your Netflix account from your computer to choose ratings for each profile. Click "Manage Profiles" and then click the Edit button for the profile where you want to update settings.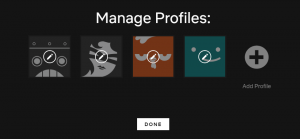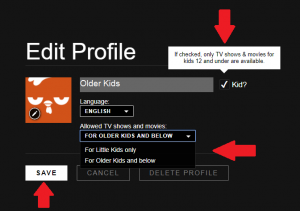 There's one caveat – if your children are smart enough and left unattended, they can simply go into the options in the Netflix app, switch to an adult profile, and watch anything they choose. At this time, Netflix does not require a PIN entry to change profiles. This is something that's been petitioned, and it's something that parents hope will change in the future.
This is the best way to levy parental controls on Netflix currently. You can set the adult profiles to lowered rating limits if you're concerned about your children accessing adult content by switching to an adult profile. This will effectively (and totally) block their access to that programming. It's a headache to change it by going online, but it gets the job done – until Netflix makes profile changes PIN-protected.