Bark Guide to Netflix Parental Controls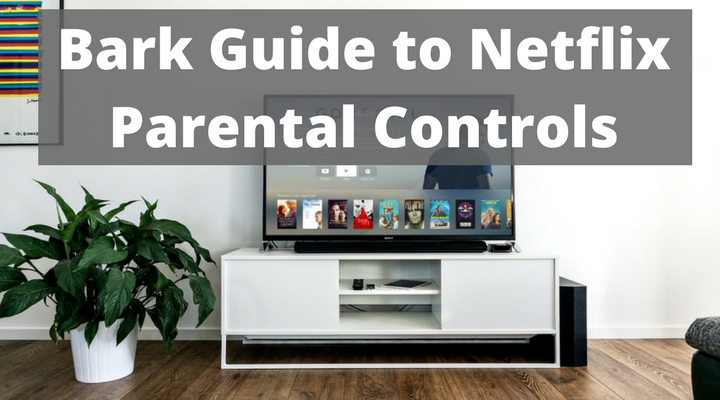 There's no doubt that Netflix is by far the most popular streaming service in the United States today. It offers thousands of television series and movies on demand. The service includes everything from preschool educational shows to mature adult content. If you're concerned about the adult content on Netflix, there are Netflix parental controls you can set up.
1. Understand the Different Ratings
Netflix breaks things down into four simple (and highly accurate) categories, rather than the "traditional" ratings television providers use.
Little Kids –

Here's where you'll find programming that's suitable for kids of all ages. Certain cartoons, nature documentaries, and more can be found in this category.

Older Kids –

This category shows media that is suitable for older kids, which means it may have some animated violence (no real blood or gore).

Teens –

Programming rated for teens lists TV shows and movies that are suitable for a teen audience. Most are equivalent to a PG-13 or TV-14 rating, though there are a few exceptions.

Adults –

Finally, the all maturing levels rating allows you to view all content available through the streaming service, including programs for mature audiences and those that contain "adult" content.
2. Keep Your Netflix Password SECRET
Yes, this means you need to be the one to log them into devices. But anyone with a computer and your Netflix login can change settings. Additionally, parents tend to use the same password for everything they set up, which means if your kid knows the Netflix password they can easily guess your password to other parental control apps and settings you've put in place to protect them and dismantle those protections.
3. Create Individual Profiles to Keep Everyone Happy
If you have a teen and a toddler, there's no one parental control setting that is going to satisfy both kids. However, Netflix allows you to set up individual profiles for each of your children so you can set content appropriate controls based on their ages. You can set up a "little kids" profile for your toddler and a "teens" profile for your teenager. These settings help keep everyone satisfied with age-appropriate media. It's up to you to ensure that your older child only watches their programming when your younger children aren't present. Perhaps this requirement can even be part of your family's technology contract.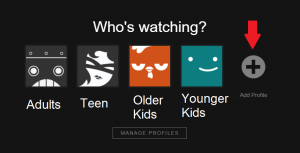 4. Set Up Some Parental Controls
Finally, now that you've created individual profiles, you can log into your Netflix account from your computer to choose ratings for each profile. Click "Manage Profiles" and then click the Edit button for the profile where you want to update settings.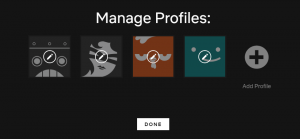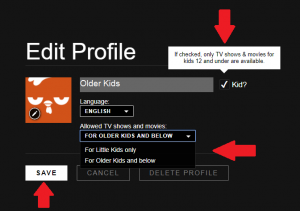 There's one caveat – if your children are smart enough and left unattended, they can simply go into the options in the Netflix app, switch to an adult profile, and watch anything they choose. At this time, Netflix does not require a PIN entry to change profiles. This is something that's been petitioned, and it's something that parents hope will change in the future.
This is the best way to levy parental controls on Netflix currently. You can set the adult profiles to lowered rating limits if you're concerned about your children accessing adult content by switching to an adult profile. This will effectively (and totally) block their access to that programming. It's a headache to change it by going online, but it gets the job done – until Netflix makes profile changes PIN-protected.
About Bark
Bark is a comprehensive online safety solution that empowers families to monitor content, manage screen time, and filter websites to help protect their kids online. Our mission is to give parents and guardians the tools they need to raise kids in the digital age.