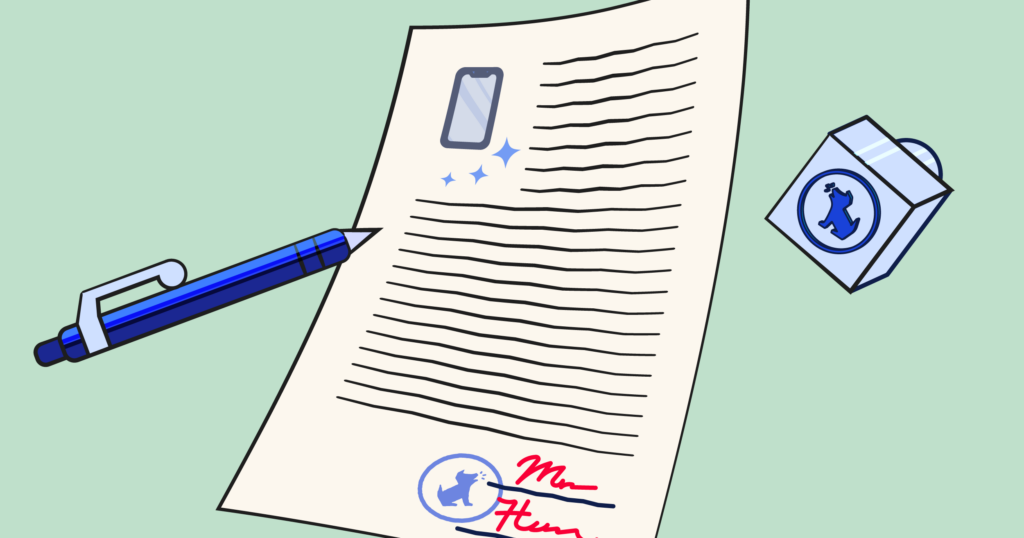 Kids today are growing up in a dizzying world of technology. Even if they're not accessing the internet on smartphones, tablets, and laptops at home, they're likely using them at school. And although their devices can be powerful tools, they can also create problems.
A technology contract is a great way for your family to collaborate on rules for using devices and accessing the internet. It can help make sure the whole family is on the same page about how to get the most out of technology, and — most importantly — how to stay safer online. You can download Bark's Technology Contract here.
Here are a few tips for using a technology contract with your family.
Consider a Technology Contract As Collateral for Your Child's Device
As more and more kids have access to connected devices, the pressure for parents to provide kids with their own smartphones and tablets is heating up. But technology is a privilege, not a right. In most cases, parents are the owners of their kids' devices, not the kids themselves. It's OK to remind your kids that you're loaning them the device in good faith, and you require them to sign a technology contract in exchange.
Set the Ground Rules
While the internet offers amazing possibilities, there are also many dangers that exist online. Here are a few points to consider.
For younger kids, we recommend setting their password for any and all accounts they access and your child isn't allowed to change them. If your child is older, you may want to consider letting them set their own passwords. With either approach, including a monitoring tool like Bark will provide an extra layer of safety to their online activity.
It's your right as the parent to look through the device at any point to see which sites they visit and who they're communicating with online.
Make sure your child knows to never video chat with strangers, and that they're not allowed to provide any personal information on any forum or website without your permission. This includes their name, address, school, birthday, or any other information a stranger could use to find them.
For teens with a driver's license, make sure you have a strict no-texting-while-driving rule in place. This is not only the law in many states, but it can also be deadly. Check out AT&T's It Can Wait campaign. It's raising awareness of distracted driving and encouraging teens to put their phones down whenever they're behind the wheel.
Make it clear that there are consequences for breaking the terms of the technology contract. Consequences can include the loss of privileges associated with their device, losing access to the device for a set time period, or anything else that makes sense for your family.
Remind your child that you're a team that is in this together. Mistakes will happen, but you're there to discuss it with them so you can learn and grow together.
Discuss Online Etiquette
In addition to setting safety rules for your child, it's also critical to help them understand that there is basic etiquette for navigating the online world. For example, you could set rules about turning the device off in certain public places like restaurants or at the movies. Or consider a rule where the whole family puts their devices away during dinner or leaves their devices in the kitchen to charge overnight while sleeping.
Your child may know how to be a good person in real life, but the anonymity of the internet can sometimes blur the lines. It's a good idea to clearly spell out that they should never lie to people online. Remind your child to be a good friend who never promotes or shares hurtful messaging, either. If your child is old enough to access social media sites, teach them the basics of privacy. And if you're using Bark, explain that you're monitoring their activity to ensure their safety, not to snoop.
Model the Behavior You Want Your Child to Emulate
Children watch what the adults in their lives are doing, so be mindful of how you use technology around them. For example, a "no smartphone at the dinner table" rule should include adults, too. Set a good example and interact with technology in the same manner you expect from your child.
The internet opens doors to amazing things for your child, and the conversation around responsibility, respect, and safety should be ongoing as technology continues to evolve. With a technology contract in place, everyone in the family can refer to it for clear expectations and actions.
Monitor Your Kid's Activities
In addition to setting up a tech contract as a family and having regular conversations about internet safety, you can use Bark to monitor your child's online activities. Even after talking about your family's rules about the internet, your child might not always follow them. That's why having an additional safeguard in place can be helpful.
Our award-winning monitoring service alerts parents and guardians when there's a potential issue they need to know about — including cyberbullying, sexting, online predators, depression, suicidal thoughts, threats of violence, and more. Sign up today to monitor your child's texts, email, YouTube, and 30+ apps and social media platforms and get one week of our service completely free!
When parents look for tools to combat cyberbullying, they often feel overwhelmed. For one thing, cyberbullying was nonexistent in the pre-tech days, so it can be an unfamiliar battle. It can also be hard for parents to keep up with apps and trends in order to have a good understanding of what is really happening with their kid online. And this is especially true when the changes in this digital landscape are even faster than your kid's Wi-Fi.
To help, we've created a list of the five most useful online tools to fight this terrible problem. These can give your child peace of mind while also helping them stay safe.
5 Useful Online Tools
Knowledge is an important part of standing up to cyberbullying, and StopBullying.gov is the perfect place to discover facts about the issue, informational videos geared toward kids, suggestions for protecting yourself, and tips about what to do if you (or a friend) is being targeted online.
The I Am A Witness campaign was created to help kids call out cyberbullying, deploying a specially designed emoji. It's a way to say "I see what you're doing, and it's not okay." Users can reply to bullying and harassment with the emoji, signaling that negative behavior will not go unnoticed. The movement is uniting and empowering those committed to stopping others who choose to be mean online.
Sit With Us lets you find your place in the lunchroom, library, and beyond while promoting a kinder, more inclusive community. You can also take the pledge to become an Ambassador — someone who welcomes anyone and everyone to join their lunch crew. Making new friends is hard enough. It can be such a relief to know that, at the very least, you have a place at the table.
Instagram's Comment Filter feature is located within the app, which is one of the most popular with tweens and teens. But it's also rife with cyberbullying. Of course, you and your child can always delete mean comments and bullying on their posts. But you can also stop it before it happens. One way is to use their comment feature filter. You can choose words that act as a filter and, if used, the comment never even posts. Deleting negativity is a great way to combat cyberbullying and harassment, but stopping it at the source is even better.
Facebook's Bullying Prevention Hub is an all-in-one page that helps kids, parents, and educators with questions and concerns about online bullying that occur through Facebook Messenger. Through privacy and security checkups, information about online well-being, and tips on bullying prevention, this hub is a great resource for anyone who needs help with their profiles and interactions.
In addition to these helpful resources, our award-winning monitoring service can help take some of the guesswork out of wondering how to stop cyberbullying if your kid is struggling with it. With text and email alerts from Bark, you find out what's going on and help your kid figure out what to do next.
Bark monitors texts, email, chat, YouTube, and 24+ social media platforms for signs of not only cyberbullying, but also threats like suicidal ideation, sexual predators, depression, and more. for a free, one-week trial.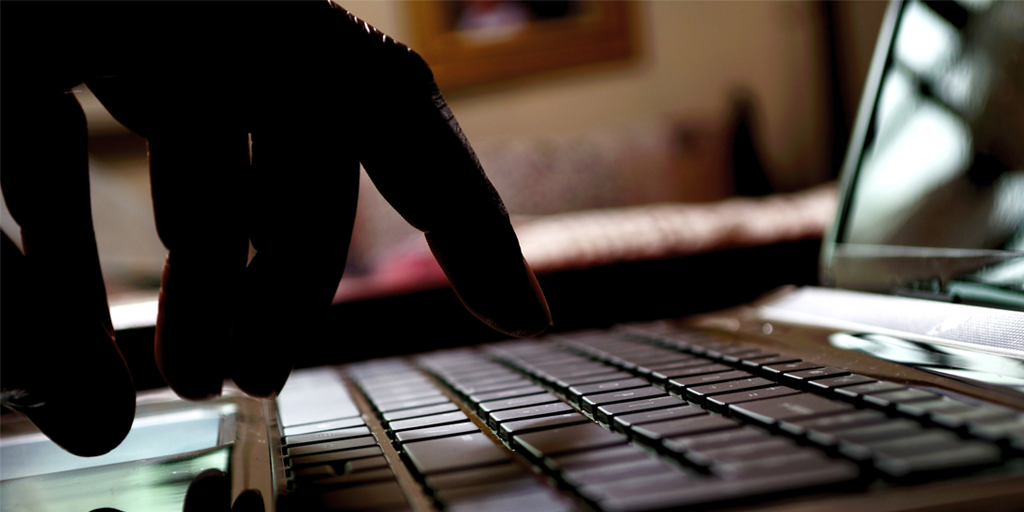 What does it mean to groom someone? Grooming is the process by which someone befriends and gains the trust of a child (and sometimes the child's friends and family) in order to take advantage of the child for sexual purposes. Grooming has typically been done in person before the digital age. Today, online grooming has become the main method that sexual predators seek minors.
To accomplish this, predators are masters at manipulation, often appearing kind and helpful. However, there are grooming signs you should be aware of, including the six stages of grooming. These red flags could mean a child is experiencing grooming by an online sexual predator.
*Trigger alert*
Friendship Forming Stage: Targeting and Gaining Trust
The friendship forming stage is composed of conversations in which the predator tries to get introduced to the child. Predators target vulnerable children – those who are needy, unhappy, unable to talk about abuse, or have less parental oversight. Next, the predator will gather information about the child and the child's family to gain the child's trust over time.  It's extremely important to be aware of new people in your life and the amount of time they spend with your child and your family. Make sure your child knows that they can talk to you about anything and that you're there to listen.
Example: Predator exchanges information with the child or parent to get personal contact information, such as email addresses or usernames for social media sites. Additionally, the predator inquires about the relationships in the household.
Relationship Forming Stage: Filling the Child's (or Family's) Needs
After gaining access to the child, the predator starts forming a relationship by talking to them about family and school life. Next, the predator fills some sort of need that the child or the family has to ingrain himself into their lives. This may be monetary in nature; for example, a single mother struggling to pay the bills may receive cash or offers to take care of bills.
Predators may also fill a child's desire for attention by buying them gifts, taking them places, etc. Be aware of any gifts your child may receive from other adults, especially electronic devices. Be extra cautious if someone you haven't known long offers to help in an overly generous manner.
Example: The predator tries to know more about the interest and hobbies of the child so that they can exploit them. They deceive the child into believing they are in a relationship. At this stage the predator gives soft compliments, calling them "sweetie," "cutie," etc.
Risk Assessment Stage: Gauging the Level of Threat
The predator at this stage tries to gauge the level of threat and danger the caregivers pose. They ask questions to see how closely the child is monitored online and in real life. They try to gauge how close the child is to the family and whether their actions will be reported and believed.
In an interview with two child sex offenders, WBIR 10NEWs reported that one of the top deterrents for predators were adults who monitor the electronic communications of the child. Close relationships, close monitoring, and a child who has been warned about predators are huge threats to a predator.
Use your child's online interactions for possible grooming. Bark sends alerts on these potential issues so you can address them with your kids.
Example: Predators will ask questions like, "Are your parents around?" and "Who else uses the computer?" or  "Can you delete your chats?" and "Do your parents monitor your online accounts?"
Exclusivity Stage: Isolating the Child from Others
At this stage, the predator tries to gain the trust of the child completely. The predator asserts that they share a special bond. Often the concept of love and care are introduced.
A predator will look for opportunities to spend time alone with the child. They will often use sly tactics to create these situations and use this time to further reinforce the idea of a special relationship. Trips to amusement parks, offers to tutor your child for free, and other similar situations may signify that your child is being groomed. Trust your instincts should you feel something is amiss.
Examples: Feelings of love and exclusiveness are expressed by the predator. Strong compliments are given. They will say things like, "You are a sweetheart," or "You are so cute when you look like that," or "I feel a deep connection with you I don't feel with anyone else."
Sexual Stage: Desensitizing the Child
What does it mean to groom someone for the purpose of sex? During the sexual stage, predators ask questions about the child's sexuality. They will ask things like, "Are you a virgin?" or will talk about masturbation. Some pedophiles talk in great depth about sexual activities with the child to desensitize them to the language and content. They do this to prepare the child for actual physical interaction..
Predators have been known to show children pictures of other children without their clothing in order to make it appear "normal" and "natural." Some even take the child swimming naked together in an effort to play to the child's natural curiosity. The predator may introduce porn videos. For this reason, it is important to maintain an open line of communication with your children and act on anything that doesn't seem typical age-appropriate sexual curiosity.
Examples: The predator gives sexual-oriented compliments, exchanges sexualized pictures, and gives body and figure descriptions. They will say things like, "you are sexy," ask the child to be their boyfriend or girlfriend, or ask for nudes and sexual text messages.
Conclusion Stage: Controlling the Child and Situation
The conclusion stage occurs when the pedophile begins the physical abuse. Once it begins, they will go to great lengths to maintain control. In most cases, the offender uses secrecy, blame, and even threats to keep the child from saying anything.
The predator's goal is to maintain the child's participation, all while hiding it from everyone else. If your child appears withdrawn and sullen, or if they appear fearful and depressed when it's time to see a particular person, this may be a sign that they've been conditioned to remain silent about activities with this person. Let your children know they can come to you when anyone asks them to do something they are not comfortable with — even if that person is an adult. 
Examples: A predator will ask questions in this stage like, "Are you able to meet up with me alone or do your parents always have to know everything?" or "Can you sneak out of your house and meet up at a McDonald's for a treat" or "When we meet I can't wait to hug you and kiss you" or "Can you walk to our meeting place or is there a place away from your house I can pick you up in my car?" Questions like this ensure the child comes alone and the predator controls how they meet.
Grooming Signs of an Online Sexual Predator
There are a number of signs to be aware of that may suggest online grooming is taking place. Although some may seem like typical teen behavior, it's still important to watch out for:
Wanting or asking to spend more time on the internet

Being secretive about the sites they visit or who they are talking to online

Switching screens when you come near them when they are on their computer or phone

Possessing new items you haven't given them, especially electronic devices

Using sexual language you wouldn't expect them to know or that is not

age-appropriate

Emotions that become more volatile
An informative study by the Indraprastha Institute of Information Technology found that a predator does not necessarily move sequentially through the stages. They also discovered that the relationship forming stage is the most dominant online grooming stage. In other words, more than one stage can be in process at once, and predators do not necessarily go in any particular order.
The truth is grooming signs can be difficult to spot. This is because sexual predators tend also to befriend parents and caregivers. Maintaining an open line of communication with your child and paying extra attention to the amount of time they spend with other adults, as well as with Bark, can help protect your child from online sexual predators. Learn more information like "what does it mean to groom someone" and more with Bark today.
**This post was updated on Nov. 21, 2018. This article concentrates on in-person grooming, but learn about signs of online grooming here. **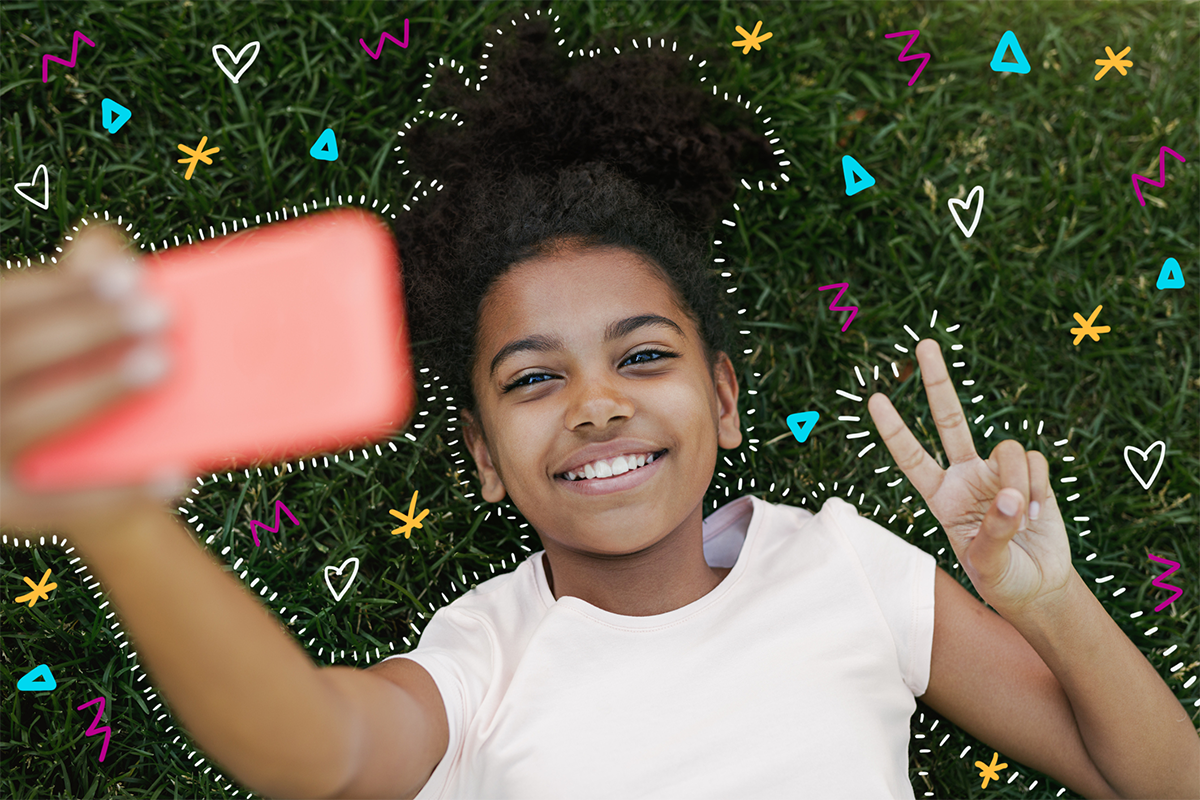 The first day back to school can be hard. New classes, different teachers, and changing friend groups can all add up and might make kids feel like they don't belong. On top of all that, there's also bullying to contend with. But now kids have a new way to stand up to bullying.
Bullying today takes place in the halls at school, but more and more it's happening online. In fact, 7 out of 10 kids are affected by cyberbullying. And unfortunately, it can escalate quickly, especially as things get shared and passed around online. But bystanders can be critical in the effort to stop bullying. 81% of bullying stops when someone intervenes.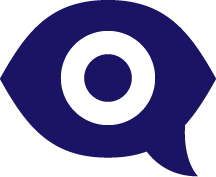 Stand up to bullying with digital tools
So, how can bystanders stand up to cyberbullying and put a stop to it before it gets out of control? The Ad Council created I Am A Witness to do just that. The goal of I Am A Witness is to empower teens to stop being passive bystanders and do something about it. The campaign empowers teens to shut down bullying when they encounter it online by using their set of digital tools - an emoji, a profile photo generator, and custom kind, inspiring images and stickers that kids can post.
Here's how it works. When a teen sees online bullying, they can post the I Am A Witness emoji as a way to say, "I see you bullying, and it's not ok." The emoji is shaped like a speech bubble with an eye in the center and is already part of the Apple iOS and Android keyboards, so your kids can start using it right away.
But it doesn't stop there. Teens are also encouraged to send supportive messages in the form of custom stickers to other kids who might be struggling as a result of bullying. Kids who are bullied are more prone to depression, feelings of loneliness, anxiety, declining academic performance, and even health issues. Reaching out can make a big impact in helping kids feel less alone.
Resources for parents and kids
I Am A Witness partners with The Bully Project, GLSEN, Pacer's National Bullying Prevention Center, and The Trevor Project, which are all great resources for parents and kids. Keeping the line of communication open can be a powerful way to make teens feel supported around issues of bullying, and show them others are willing to stand up to bullying. Plus, stay up-to-date on the experiences your kids might be having with cyberbullying by monitoring their text messages and social media accounts with .
It's back to school time and your kids aren't the only ones with the first day jitters. It's natural for parents to worry that their kids might not make friends easily, lack social support, become victims of bullying, or even worry about sitting alone at lunch.
We can educate them about bullying but it's impossible to make sure they're finding community at school. Luckily, there's a new app called Sit With Us that promotes kindness and inclusion by empowering kids to find and make new friends during their lunch hour. 
Created by Natalie Hampton, a high schooler and anti-bullying activist, the app creates a safe space for kids to make friends by finding classmates with similar interests. Kids log in, create a profile, and sign a pledge that says they'll participate in "open lunches" —  a chance for other kids to join their lunch table at a particular time. Users of the app can see active open lunches as they're happening during the lunch hour and jump in so they'll never have to sit alone in the cafeteria.
Sitting Alone at Lunch: Talking to your child about the app
In her TedxTeen Talk, Natalie Hampton talks about her personal experience of having been bullied and how she turned it into a way to give back. She says her life was saved when someone stopped her in the hall to ask if she needed help finding her classroom in her new school. Having been the victim of extreme physical and emotional bullying at her previous school, Hampton felt seen for the first time. The big takeaway from her talk is that "all it takes is one person to change the world. And that person can be you with a simple act of kindness."
Talking about this app with your child can be a great way to start a conversation around bullying. Sharing the app creator's story can inspire kids to reach out to their peers who might feel isolated or alone. It can also be a good way to bring up the concept of upstanders vs. bystanders in terms of bullying.
Since bullying happens as much online as offline, parents can monitor their children's social media, email, and text messages with Bark to get alerts when issues like cyberbullying, depression, and other problems arise. SitWithUs help kids not worry about sitting alone at lunch, and Bark keeps kids safer online while allowing privacy and building trust. It's a solution that both parents and kids can get behind. Plus, Bark for Schools monitors school-issued networks, accounts, and devices. To find out how to get Bark into your child's school, check out Bark for Schools.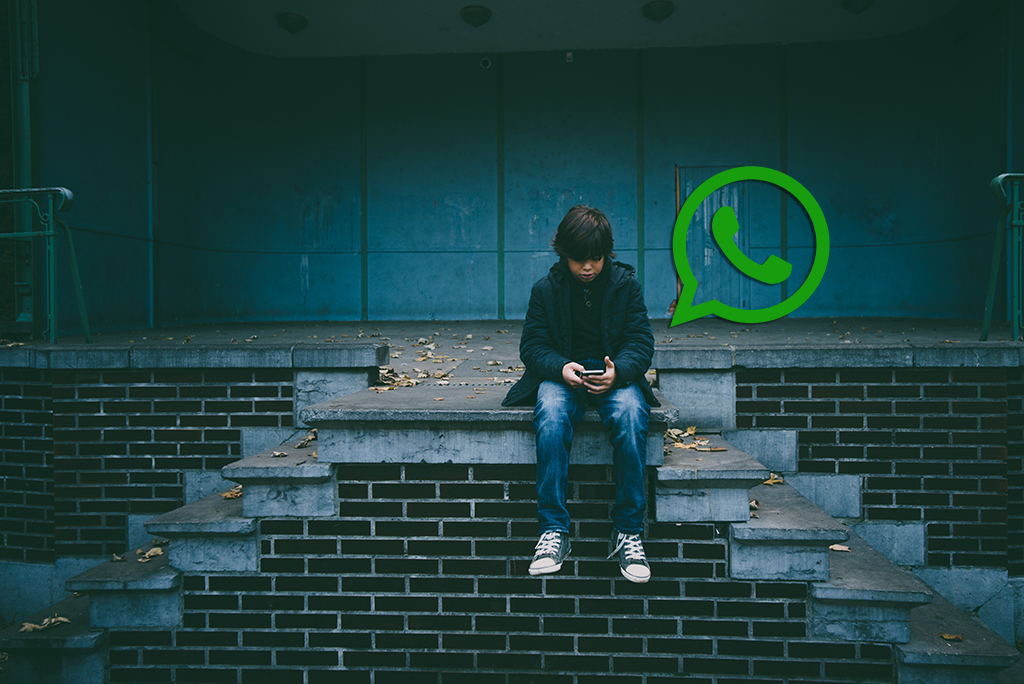 ** Updated Feb. 28, 2019: This blog post was originally published back in August 2018. Due to the upsetting nature of the "Momo Game," it has been known to go viral for a period of time, disappear, and then reappear. There have been some recent accounts across the internet that "Momo" has been seen spliced into YouTube kids' videos or popping into games like Fortnite, but so far no definitive proof has been offered. Parents should keep an extra eye out for Momo challenge dares while their kids are online, however, until this trend plays out.
YouTube released a Tweet on Feb. 27, stating "We want to clear something up regarding the Momo Challenge: We've seen no recent evidence of videos promoting the Momo Challenge on YouTube. Videos encouraging harmful and dangerous challenges are against our policies." **
* * *
Modern internet culture has created the perfect stage for the constant rise and fall of trends, videos, and challenges. These fads run the gamut from benign — remember 2016's Mannequin Challenge? — to incredible forces of good, as shown by the millions raised by the Ice Bucket Challenge for the ALS Foundation.
But there's a dark underbelly to the internet where an entire subculture of individuals create, consume, and share horrifying content. This content is designed to disturb — and it can lead to darker, more dangerous challenges. The Momo Challenge is the most recent example, and it has potentially devastating consequences.
What are Momo Challenge Dares?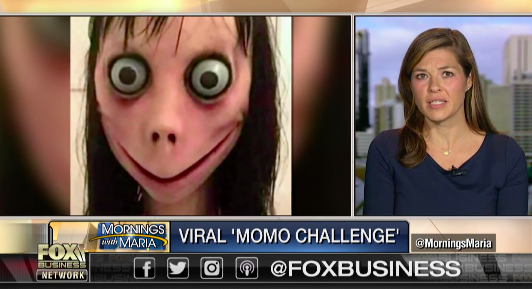 Bark CMO Titania Jordan discusses the Momo Challenge on Fox Business.
Using the free text-based messaging service WhatsApp, kids dare each other to text a disturbing character called "Momo." She will then respond with an escalating series of dares, harassing and threatening the player if they refuse to follow her orders.
Because WhatsApp is anonymous, anyone can claim to be Momo and begin provoking violent dares. This explains part of its viral nature — but viruses can be deadly. Reports attribute one teen's suicide in Argentina to the Momo Challenge, a result of the final call to action.
How do kids get drawn into these sorts of things?
Children can get caught up in the excitement of viral trends and feel compelled to participate. However, they don't always understand the full consequences of their actions. While parents today may be flummoxed by these challenges, some may recall the popularity of horror media from their own youths, including the Goosebumps books, the Are You Afraid of the Dark? TV show, and the Scream movies.
The pull towards scary media isn't peculiar to today's generation — they just have access to devices that enable them to engage and interact directly with this dark media, which can result in violent consequences.
In 2014, a pair of teens obsessed with the spooky viral phenomenon "Slender Man" brutally attacked another teen in an attempt to impress the fictional character. Its popularity hasn't waned, however. August 2018 saw the release of a SlenderMan film that brought the internet myth to the big screen and an even larger audience.
What should I do if I think my child is participating in the Momo Challenge?
Don't be afraid to be direct, and address your concerns right away. It's important to have open, frequent, and honest conversation with your child. Bark can assist with recognizing warning signs of the Momo Challenge Dares by monitoring your child's WhatsApp account. We can also monitor Reddit, a website that's ground zero for new and emerging internet trends.
To drive home the importance of safety, you can talk to your children about real-life consequences that have happened as a result of fictional challenges. Telling your child not to participate in a challenge is much different from sharing pictures and stories of what can happen if they do. Consider the Tide Pod Challenge. Kids won't necessarily stop to think that laundry detergent can burn their throats and cause extreme harm. But facts and photos can go a long way to deterring impulsive action.
At , to join a community of parents devoted to keeping kids safe from digital dangers.
Bark helps parents keep their children safer on their smartphones across social media, text message, and email. But what's keeping them safe on their school-issued networks, accounts, and devices like monitoring Office 365 and other common school accounts?
Enter Bark for Schools, the award-winning technology that monitors school email accounts, G Suite apps, and school-issued Chromebooks. Bark for Schools monitors for cyberbullying, school shooting threats, suicidal ideation, and other potentially harmful issues. Additionally, we offer Bark for Schools at no cost to schools as a way to give back to our communities.
Bark For Schools Now Offers Monitoring for Office 365
Today, we're excited to announce that Bark for Schools now supports Microsoft Office 365. This opens the door for countless more schools and communities. Bark for Schools can now continually monitor Office 365 applications like Outlook, OneDrive, and OneNote and alert when potentially harmful issues are detected.
Want to get Bark into your child's school? Send this sample email to your principal, superintendent, or other school administrator:
Dear Principal / Superintendent / IT Director / Board of Education Member,

Bark is a company keeping millions of children safer on school-issued technology, and I wanted to know if our school could sign up for this free program. Bark monitors schools' email accounts, G Suite apps, and Microsoft Office 365 apps for potentially harmful issues and alerts administrators the minute they come up. This service has detected school shooting threats, bullying incidents, suicidal ideation, and more.

The Bark team offers Bark for Schools at no cost as a way to give back to communities and help keep our kids safer. Please check out this link to see how it can work for our school: http://bark.us/schools.
Thank you for joining us in our commitment to help keep kids safe at home and at school by monitoring Office 365 and other common school accounts!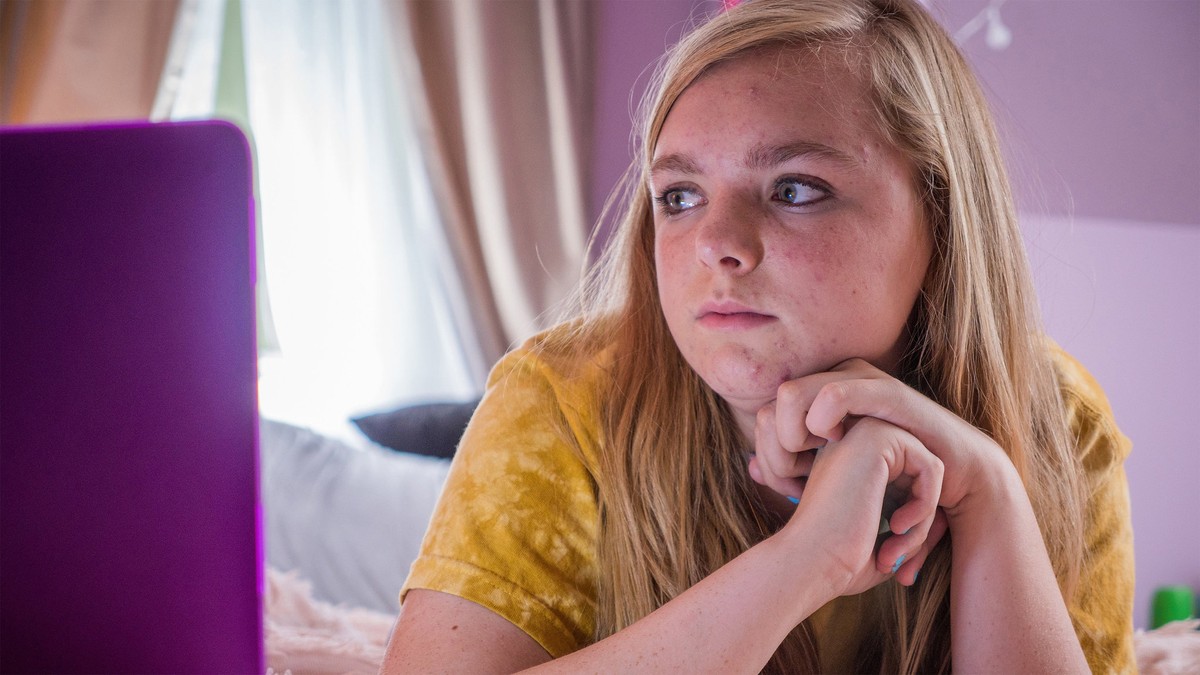 It is a universally acknowledged truth that middle school is rough. Kids are growing into adult bodies and dealing with complicated emotions while trying to make sense of the world around them. In Bo Burnham's Eighth Grade, we get an eye-opening glimpse into one week in the life of a 13 year old named Kayla as she finishes her last week of eighth grade. It's a fascinating look into how digital natives use modern technology as guideposts on their journey to adulthood.
The pressure that kids feel to be cool, look cool, and act cool is certainly not a new one. In the past, however, that simply meant showing up to school and playing the part. No one could see your basketball game, new dress, or group of friends unless they were right there with you.
These days, that pressure doesn't end when the bell rings. Kids feel pressured to be "on" around the clock. They send messages, post photos, and interact on social media near-constantly when they're not at school.
How Social Media Changes What It Means To Be a 13 Year Old
The issue of authenticity for kids in 2018 is fascinating. Kayla wants desperately for the world to perceive as her cool, self-assured, and funny. Deep down, fortunately, she knows her worth, but she has incredible anxiety. Still, she films and produces an ongoing YouTube series (a fact in itself worthy of praise) with aspirational titles like "How To Put Yourself Out There" and "How To Be Confident."
Despite her anxiety, she meticulously curates her social media content to portray a much more outgoing and confident persona than the one she exudes at school. In one early scene she takes a selfie in the morning after doing her makeup. She then returns to bed, adds a flattering Snapchat filter, and captions the picture: "I just woke up like this."
This duplicity is problematic, especially because she seems to take great joy in the final product — doctored perfection. If being cool is important, seeming cool is even more so.
Why Middle School Is Different in 2018
The common themes of adolescence that many of us have experienced — crippling self-doubt, shyness, the fear of being uncool — have not changed with today's generation. They're just amplified by the internet, technology, and social media.
While the film focuses on these issues, several brief moments also stood out. These really drive home how different schools, and by extension kids, are today as compared to the 90s:
While it's no secret that many schools give students laptops, an entire class of kids opening them up at the same time, their faces lit up in blue light, is striking to watch. It's drastically different from the three-ring binders that towered over desks in the past.
The reality of school shootings in the U.S. has led to active shooter drills in many schools. There is something chilling about the scene where the kids are learning what to do. It provokes profound sympathy for the stress it must entail for them.

With the prevalence of cell phones, cameras are everywhere. The idea that during some of the hardest, most awkward years of a child's life — puberty — you can be in photos at a moment's notice must be stressful. This is especially true considering kids develop at different rates and with differing levels of self-esteem.
It's par for the course for older generations to be bewildered by such access. But in the movie we see the same judgment being cast by those just slightly older. In one scene, a group of 17-year-olds asks Kayla how old she was when first got Snapchat. When she responds that she was in fifth grade, they're aghast — and judgmental — exclaiming that "she's wired differently." They, on the other hand, were presumably closer to 14 when they downloaded it.
For millennial parents, the most comparable rite of passage was most likely was when you got your own cell phone. And for Generation X, it was when you got your first computer. Each generation has its own cultural touchstones.
Using "Eighth Grade" To Talk To Your Kids
Kayla's complicated relationship with her father may strike a chord with many parents. A typical teen, she struggles with his dad jokes. She's embarrassed when she catches him looking at her and her friends from across the mall food court. She even gets mad at how he's merely breathing in the car!
While most of this can be chalked up to adolescent angst, in a pivotal scene towards the end of the movie the two have an honest, heartfelt conversation that brings true connection between the two. This kind of communication is integral for all families navigating the rocky road to adulthood, and can be worked on little by little. She feels seen, and for the first time truly understands that he has her best interests at heart. Kayla realizes that she is not a mean girl and not sexually experienced — and that's OK.
Although the film didn't discuss it, Kayla and her father (as well as parents in general) would have benefitted from a discussion about how to use that open communication to talk about her device habits. A whole world of gray exists between unfettered access and not having a cell phone at all. Each family is different. For some, monitoring services like Bark are a big help. Others require agreed-upon rules like no phones in the bedroom or at the dinner table.
At Bark, we know that parenting the first generation of digital natives is challenging, and vastly different from our own experiences as 13 year old children. Fortunately, you're not alone on this journey. The same technology that makes parenting kids challenging can also help make it easier. Monitoring services like on Facebook provide valuable insight and strategies that can help foster better communication and relationships as you raise your children in today's digital age.