***This post was updated November 26, 2019*** This holiday season, you'll be able to provide online protection for the children in your life with Bark gift cards. They're available exclusively for purchase on
Amazon
. These gift cards will enable people to share the lifesaving benefits of Bark's award-winning technology and spread the word among friends and family, near and far.
Whether you've seen firsthand just
how great Bark works
or are a loving relative who wants to provide some protection along with that new tablet, a Bark gift card is the perfect companion gift to keep a child safer online. And they'll be in good company — Bark now helps protect more than 4 million kids across the U.S.
What We Do
Bark monitors text messages, YouTube, emails, and more than 24 different social networks for potential safety concerns. Designed for iOS (iPhones and iPads), Android, and Amazon mobile devices, Bark provides the most coverage of any parental monitoring tool. Our software uses artificial intelligence and machine learning to search through texts, photos, and videos for concerning interactions.
We send automatic alerts for signs of cyberbullying, depression, online predators, adult content, suicidal ideation, and more. Bark saves parents and guardians from manually monitoring their child's activities. This in turn saves time and respects a child's privacy by only surfacing potential concerns. 
Get Yours Now
The Bark gift card provides a prepaid 1- year subscription for Bark.

You can ship them directly to the recipient or to your own house, where they can be included along with a holiday gift.

A Bark subscription is a wonderful complement to a new device. It gives parents peace of mind that their child's online activity will be protected. At Bark, we're proud of this new opportunity to work together as a community to help keep children safe online.

Give the gift of Bark!

To learn more about what Bark does, click here.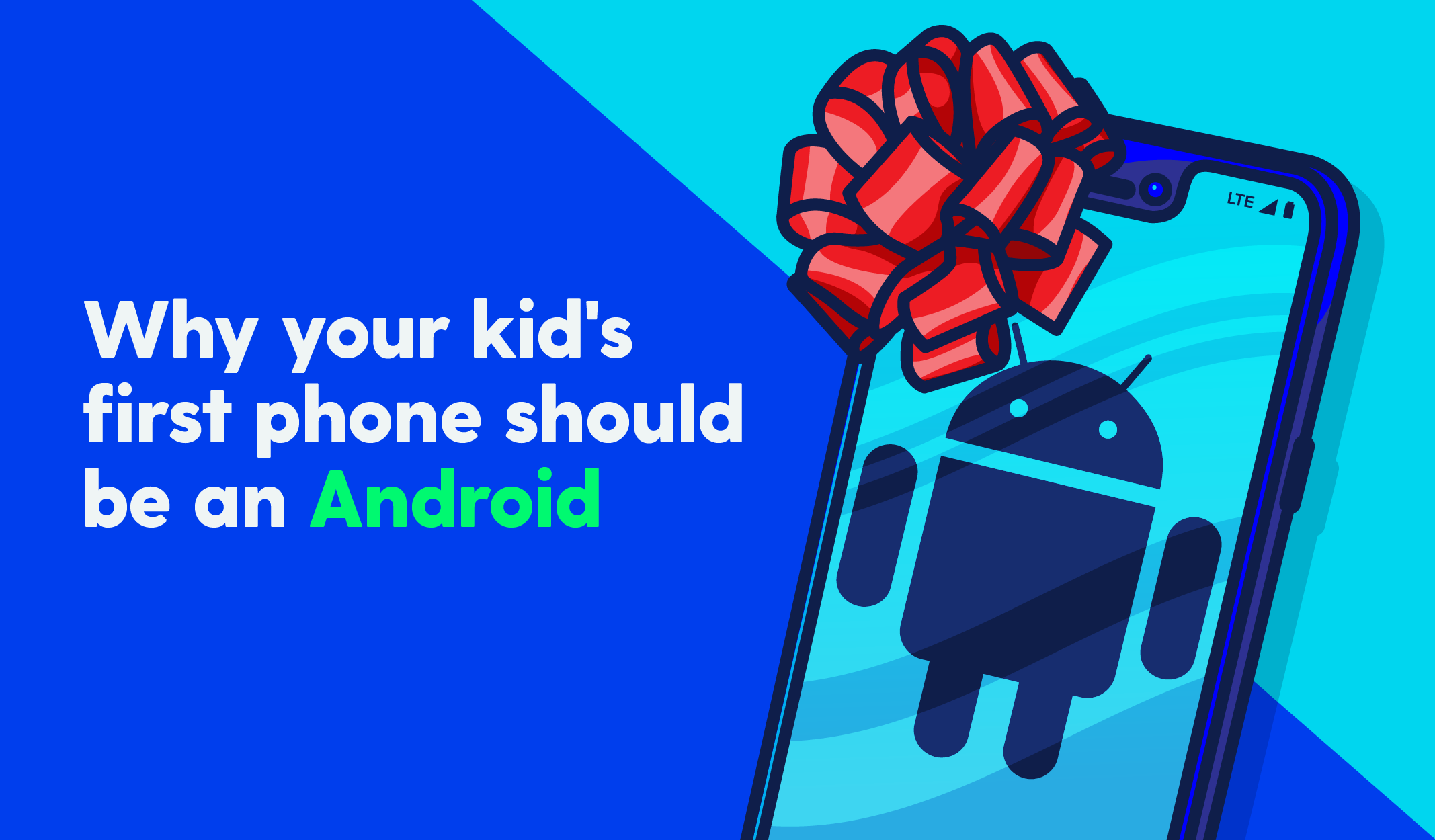 Between holidays, graduations, birthdays, and more, parents are often thinking about when their kid might get their first phone. But deciding exactly which kid phone they should get can be a challenge. In the U.S., iPhones and Androids dominate the current smartphone market, accounting for more than 99% of all devices. Generally speaking, choosing the right phone these days often comes down to preference and cost.
But when it comes to helping keep your child safe online, Androids provide the better user experience and more comprehensive coverage for parents. While Bark can help keep your child safe with both platforms, in this article, we'll tell you why Androids make monitoring a breeze.
Best Kids Phone: Android plays well with third-party apps
Apple is known for taking a more aggressive stance on application security than Android. While this isn't a bad thing — no one wants to get hacked — it can hinder legitimate, potentially lifesaving apps like Bark from working quickly and easily. Conversely, Android's open-source platform lends itself well to apps that monitor content, which is why Androids and Bark's app work so well together.
Setup is super simple
To get started with your Bark account on an Android, all your child has to do is download the app and start connecting their accounts. Bark monitors the phone 24/7, regardless of whether or not it's connected to Wi-Fi. Because of this, we have a better possibility of picking up more secret activity like deleted messages.
With an iPhone, on the other hand, monitoring is a bit more complicated, requiring program installation and regular phone backups.
More coverage on the 3 most popular apps
On Androids, Bark can more comprehensively monitor the popular trinity of teen and tween social media platforms — Snapchat, Instagram, and YouTube.
For Snapchat on Android, this means we can monitor the text direct message (DM) capability that so often eludes parents. These DMs disappear on the phone itself, but not before being caught by Bark's algorithm. With Instagram on Android, we can monitor the text DMs as well as photo DMs.
YouTube also sees broader coverage with Android than with its iPhone counterpart. Bark monitors a child's posted videos, comments, and history/views, enabling parents to get a truly holistic view of what their kid is getting into on the video platform.
No matter what kids phone you choose, you can be proactive about how your child uses it. Download a tech contract for you and your child to sign, and make sure to get started with Bark. today for your free, one-week trial.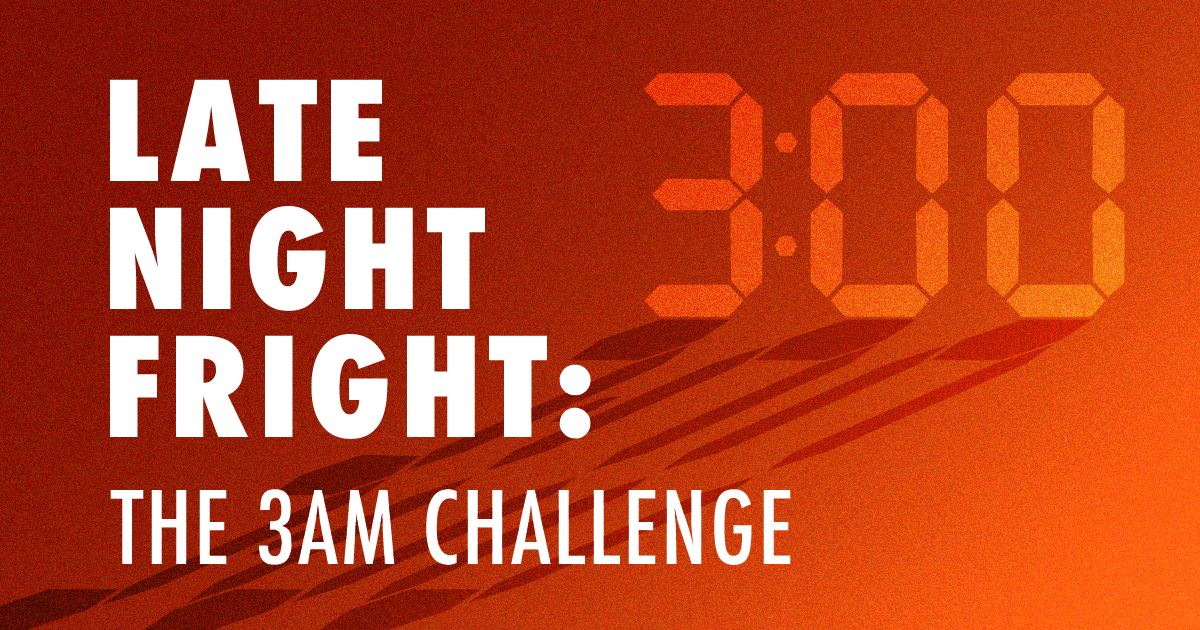 The 3AM Challenge has become a phenomenon on YouTube, with some videos reaching millions of views. Kids all over the world are now waking up at 3:00 in the morning — the "witching hour" — to hunt for signs of paranormal activity.
While on the surface the 3AM Challenge seems like little more than kids having a laugh late at night, its most popular YouTubers have edited their videos to make them as frightening as possible. Plenty of kids are old enough to handle them, but younger kids might find them disturbing. This can keep your child up late at night, afraid that every sound is a sign from the other side.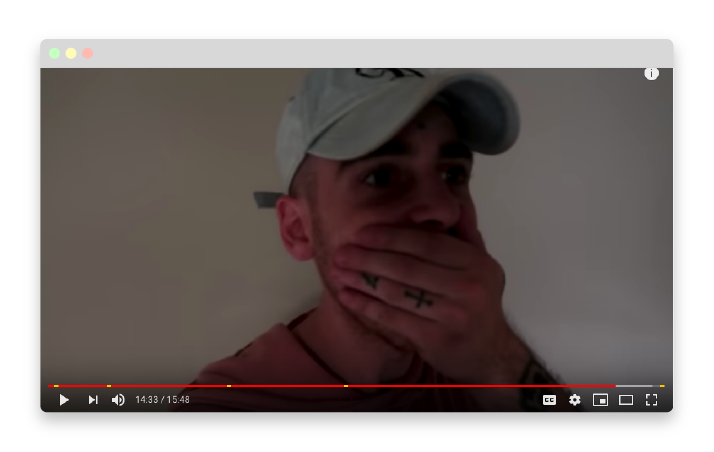 A Chilling Challenge
The premise behind the 3AM Challenge is that harmless daytime activities — playing with a fidget spinner or talking to Siri — become haunted late at night. One of the trend's most popular creators, Jason Ethier, says, "What makes them scary is that when you are doing things that attract ghosts into your house — even if you don't believe in ghosts — it's always in your mind that it could be real."
Dr. Barbara Greenberg, a family psychologist, says that it's perfectly normal for kids to enjoy scaring themselves, but younger kids are at risk of giving themselves nightmares if they push past their limits. Children are extremely impressionable, so parents should be aware of what they're watching on YouTube. It's hard to spot-check every device every night, but can alert you to issues like these that might be harmful to your child.
Older kids know better than to believe everything they see online, but that doesn't mean they will always act responsibly. Not only is staying up late bad for a teen's health, but the 3AM Challenge can also become an excuse to sneak out of the house to go "ghost hunting" with friends around the neighborhood.
What Parents Can Do
One of the best things you can do as parent is to teach your kids to spot evidence that the videos aren't real, including sales pitches for apps and suspenseful background music. These are things that younger kids may not pick up on by themselves, but they're all telltale signs that the 3AM Challenge is just for entertainment.
Dr. Greenberg also says that it's important to validate your child's fears, and to help them feel empowered. "If your kids are coming to you talking about what they're afraid of, that's a beautiful thing and it's an experience that provides them with the opportunity both to be soothed by you, and to learn to soothe themselves."
Is Google Docs safe for kids? Many parents are familiar with Google Docs, Google's online word processing app. It's become a staple of the workplace — easily shareable, great for collaboration, and with a fool-proof autosave feature.
For these same reasons, Google Docs for kids has also become popular in schools, with many children using it for schoolwork, homework assignments, and even group projects. But kids are incredibly inventive, and they've managed to turn Google Docs into a de facto communication and social media hub. Confused? We'll break it down for you.
Chatting
When one person is typing in a Google Doc, it's like a piece of paper. When you share it with a friend, however, it becomes one large text conversation. You can invite as many people to join the conversation as you want, and everyone can contribute in real time. How do kids tell who's who? Little avatars in the corner show who else is viewing the document, with assigned profile colors that match that user's cursor.
Kids have turned to chatting in Google Docs in class out of necessity. Schools often block stand-alone chatrooms and social media platforms with a firewall, and students know that websites for school work can't be blocked. Classroom chats in Google Docs can then pick up right where they left off when kids get home. While parents may think their child is deep into a history paper, they may actually just be chatting with friends.
Bullying
A few weeks ago, we discussed how rampant cyberbullying is with today's kids, and how it's different from the schoolyard bullying parents may remember.
At Bark, we've seen more than 60,000 cases of kids ganging up on other children in Google Docs. They work in tandem to write mean or hurtful things in a shared Google Doc. In other cases, kids create private, digital "burn books" and invite others to contribute while leaving out the teased child. So in short, is Google Docs safe for kids? Not really.
Google Docs for Kids: A DIY social media platform
A blank Google Doc can also become more than just a chatroom. By adding images and embedding videos, kids can make it into a repository for jokes, memes, photos, and more. Kids can comment on images and text, and create jokes and stories filling page after page. Like Snapchat, kids can post images and then quickly delete them.
Electronic diaries
Google Docs for kids can be accessed on any device that connects to the internet. Many kids use it as a diary; a convenient one that can be pulled up anywhere and anytime, whether on their phone, tablet, school Chromebook, or home desktop. But unlike traditional pen-and-paper diaries, these new electronic journals are entirely private, leave no paper trail, and don't have to be hidden under the bed. Kids often pour their hearts into Google Docs, keeping hidden the signs of depression or anxiety they don't share on social media or in texts and emails.
Whether Google Docs for kids is used at school, at home, or both, Bark can help monitor what they're getting into.
Bark for Schools provides free monitoring for student-issued accounts for K-12 schools in the U.S. Ask your child's school if they're currently using Bark — if not, direct them to bark.us/schools to learn more.