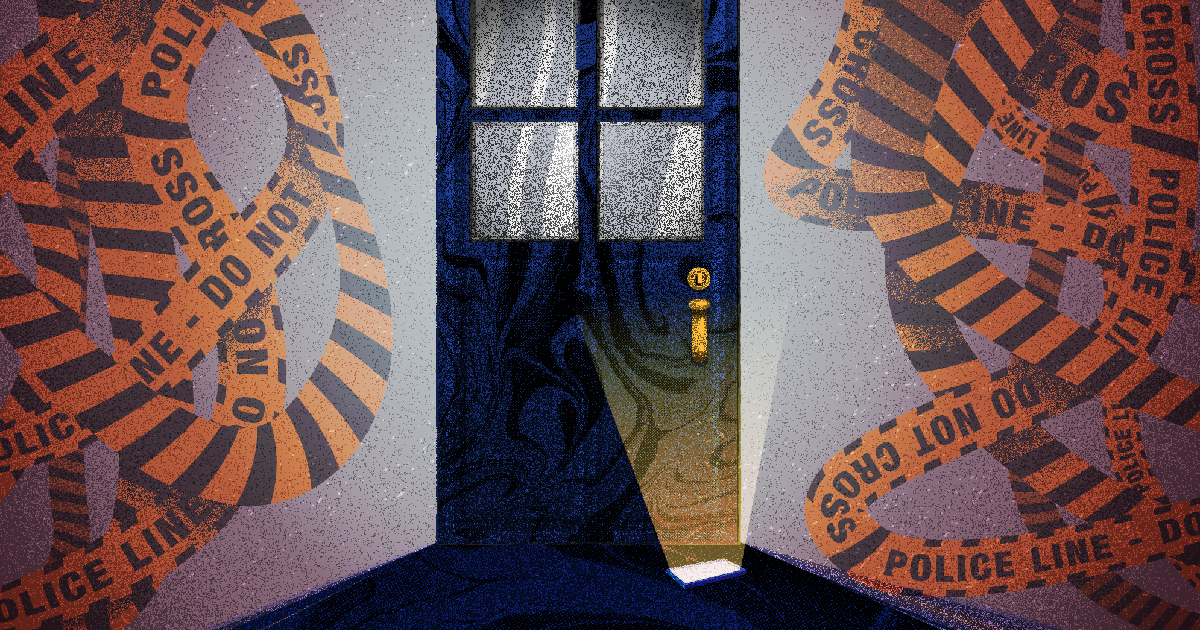 Content Warning: This article discusses multiple forms of trauma, including sexual assault, and online predators.
There's a quote attributed to writer and speaker Glennon Doyle that says, "There's no such thing as other people's kids." The first time I read that line, it resonated with me in a powerful way. I'm a mom to three girls, but I — like all of us at Bark — am passionate about the well-being of all children everywhere.
I remember that line when I'm on a turbulent airplane ride, next to a seemingly indifferent 13-year-old boy who is flying with his blissfully snoozing dad. He had spent the flight engrossed in his phone and earbuds, but when the airplane dipped for a second, he reached out and clutched my hand, and I patted it reassuringly. There's no such thing as other people's kids.
And I think of it again as I interview Kristin, a fellow mom and fellow Bark team member, about her story. It's one that could be tritely described as every parent's fear. It's one that cuts at the heart. I'm grateful that she's trusting me to help her tell it.
Kristin's daughter Emma was 14 with a shiny new smartphone. They had gone over the rules — don't bully anyone, don't give anyone your info — before the handoff, and there was, of course, the understanding that Kristin could look at Emma's phone at any time to poke around and see if anything's amiss. At Bark, we call this "spot-checking."
"Oh, we had conversations about privacy," Kristin says emphatically. "About not giving out personal information, not telling people where you live, not sharing details about your life, not talking to strangers online."
Emma had — like many teenagers do — posted sincerely to Instagram about her loneliness. This kind of vulnerability is common among tweens and teens, and it's easy for parents to empathize with it. But in many cases — and certainly in this case — it can be easily exploited by a child predator.
"So she posted, and a man responded, and unbeknownst to me or Emma's dad, they were talking over the period of a couple of weeks. He was obviously exploiting her feelings of loneliness," she says. "And one day, she's supposed to walk to the bus stop and get on the bus."
Kristin pauses.
"She didn't get on the bus."
Emma stayed home and waited for her new friend — a 22-year-old man — to meet her at home. He knew that no one but Emma would be home.
"And Emma opened the door, and —"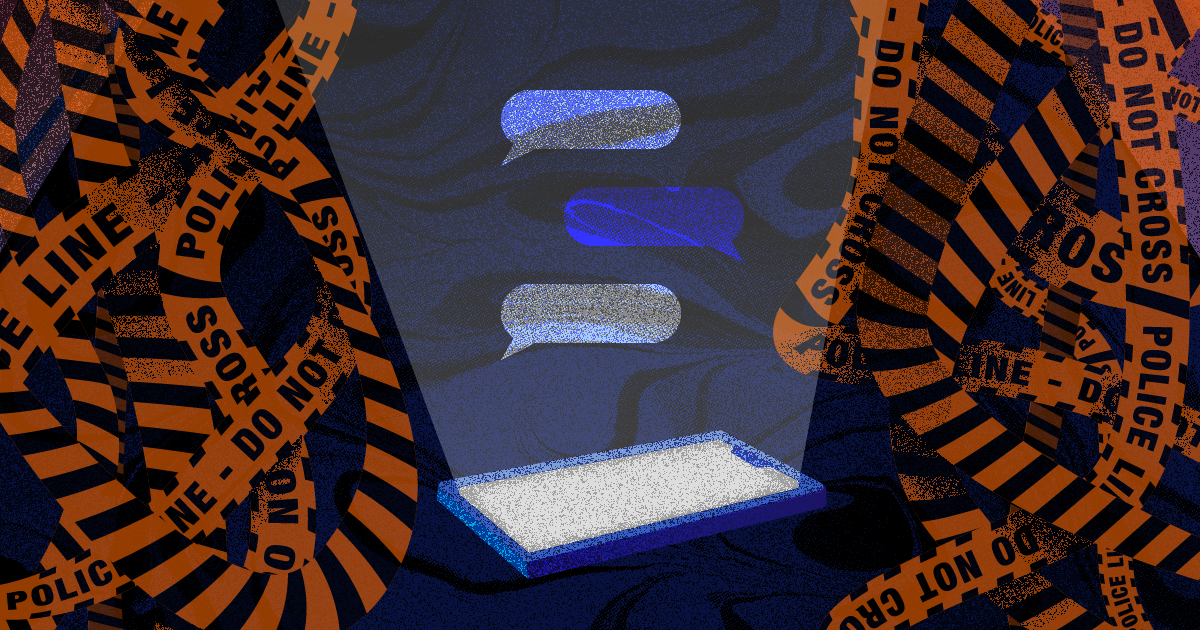 Over the next fifteen minutes of our interview, Kristin tearfully explains to me how the perpetrator viciously harmed and sexually assaulted her daughter in the family's living room.
"She was absolutely terrified. Just scared sh*tless. And he didn't just take advantage of her and rape her. He hurt her. She laid there and cried while he hurt her on the sofa."
When it was over, he left and drove off, leaving Emma bruised and bloodied and fearful.
"Emma called me and was crying and wouldn't tell me what happened, just that she needed help. I'm confused and I don't understand why she's not at school, so I quickly drive home. And the second she opens the door, I see her face and — you know, Roo. You know how, as a mom, you see your kid and you just know for certain that something is wrong?"
I do know. And at this point, I'm crying along with her. Kristin tells me how she calls 911. There's a whirlwind of police sirens and EMS and evidence collection and nurses and a rape kit.
"He hurt her," Kristin says again, and the anguish is hard to watch and hard to hear. I certainly cannot imagine how hard it would be to live through. "There was blood on the sofa. The police had to cut away a piece of the sofa and bag it up for evidence."
The hospital examination was next, and with it, more pain. "It's when I realized how just cruel he had been to her. She was 14. 14! Just a baby. And she just ... bruises and scratch marks and bite marks, and I just thought how terrified she must've been."
She tells me how the man was caught, and subsequently tried and found guilty and sent to prison, but the trials and sentencing were also traumatic. How she had to sit in court while judge and jury looked at images of her daughter's injuries. How the defense attorneys tried to excuse the attack as rough-but-consensual sex. How she had to temper her rage at the sight of her daughter's perpetrator. How Emma became the subject of victim blaming. How a childhood trauma continues to affect her. How Kristin has dealt with grief and feelings of guilt.
"It is, hands-down, the worst experience I've ever been through as a parent. The aftermath, the fallout, was more than even I could've envisioned that it would be. And how it just changes the course of everything. I kept thinking of how terrified she was. And it destroyed me. The guilt of not catching it before it happened."
Kristin is on Bark's Customer Support team, and she talks with parents every day about smartphones and helps navigate how Bark can help keep their kids safe.
"It's personal for me," Kristin says. "We all kind of have a tendency to go 'not my kid' and 'it won't happen to us,' but … regardless of who you are or where you're from, this can happen to your kid. And every kid with a phone needs Bark. One of the things I love about working for Bark is we are absolutely keeping kids from falling into this situation. Or from being abducted, or raped, or abused."
According to the CDC, 33% of women and 25% of men experience sexual violence in their lifetimes. For many (1 in 3 women and 1 in 4 men), their first experience occurs before they even reach adulthood. In 2018, Bark escalated 253 severe issues to the FBI and NCMEC (the National Center for Missing and Exploited Children). These cases were prioritized because of the degree of severity and the nature of messages involving child abuse, acts of violence, and online predators.
I take a moment to express my gratitude to Kristin for sitting with me and telling me her story. But I also express regret at her guilt. And again at this interview making her pain anew. But Kristin — who clearly embodies the mantra that there is no such thing as other people's kids — shakes her head and waves her hand at me.
"If I could just keep one mom or dad from having to go through that — just one. Then it's worth it to tell my story and to relive it again and again."
The first month of RAINN.org.
Names have been changed.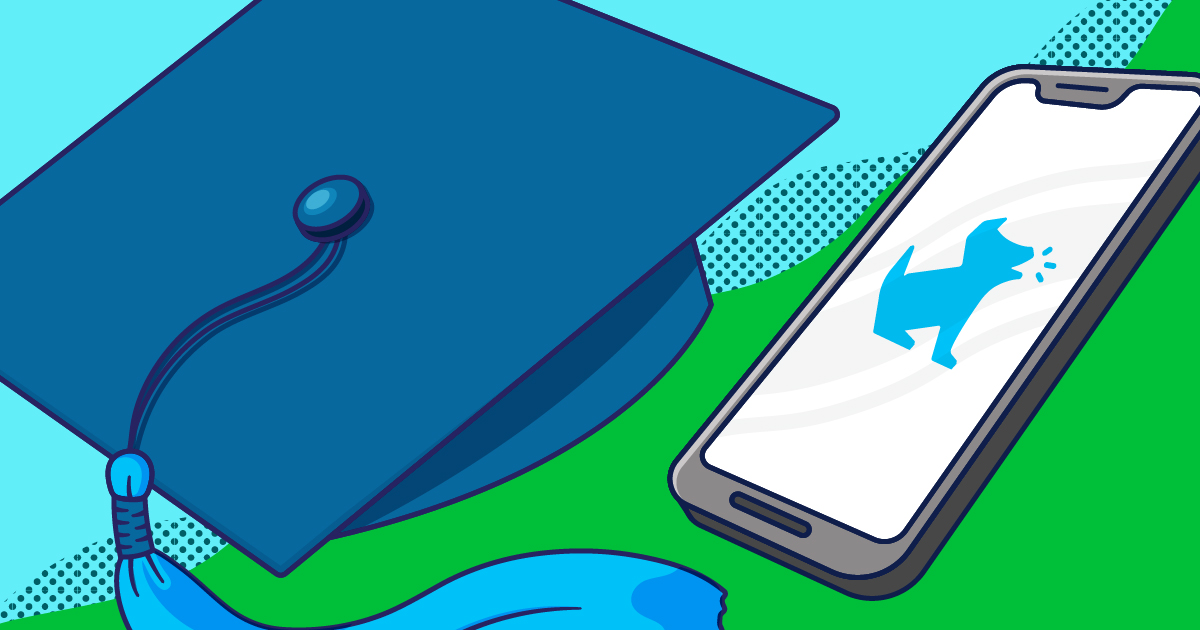 If kids who don't have smartphones are to be believed, they are literally the only ones in their class without them. And while most of them will get one eventually, that doesn't make it any easier for parents to decide exactly when is the right time to get cell phones for kids.
Some parents choose to tie that moment to milestones like graduation, bar or bat mitzvahs, and specific grade levels or birthdays. Others prefer to wait until their kid has reached a certain level of maturity before granting them such a privilege. At Bark, we recognize that every family is different, and there's no one-size-fits-all solution when it comes to parenting in the digital age. Whether it's set to milestones or maturity, here are some thoughts for parents to consider when getting their kid their first smartphone.
Cell Phones for Kids at Milestones
Digital devices make for great gifts. They allow kids to have access to a whole new world of games, tools, and social media platforms. But it's hard enough as it is to decide whether to get them an Apple or Android. So for parents, choosing a designated time or event to serve as a rite of passage can seem like a no-brainer. It also helps their kid understand that no amount of begging or bribery will speed up the process — they'll get it when it's time, and that's that.
In the meantime, it's important for families to talk about the responsibilities that come along with their first smartphone. As excited as they are to be able to get on Snapchat (which, by the way, is not something every family will allow — here's why), they'll need to be coached on how to be responsible with their new online freedoms. It's human nature to make mistakes — especially when it comes to young people and their first devices. It's not a matter of if, but when. And when the time comes, they'll need to know what to do when they find themselves in over their heads.
Parents play an essential role in preparing their kids for life in the online world. By taking the time to talk to them about the realities of life online — cyberbullying, social media, sexting, and other digital dangers — their kids can grow into responsible digital citizens.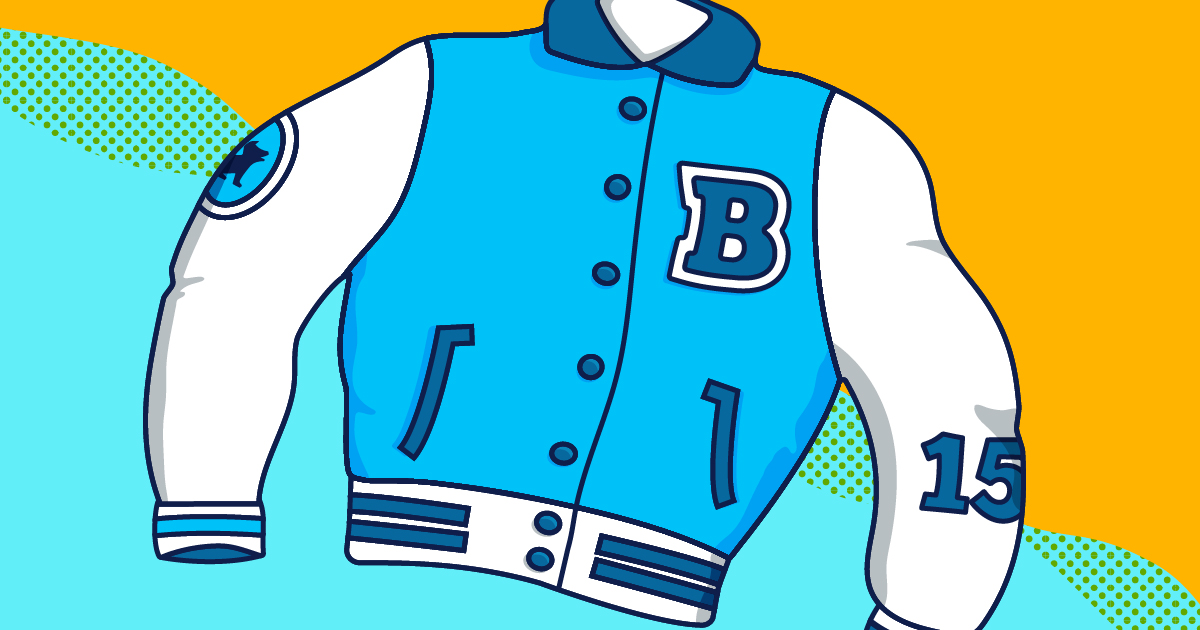 Security With Maturity
While gifting your kid a smartphone at a predetermined time might work for many families, kids grow up at different rates. In a single class of eighth graders, some might have the emotional maturity of juniors in high school, while others may not act quite as we'd expect for their age. For parents who would have more peace of mind waiting until their kids are ready before expanding their privileges, it makes more sense to give them their first smartphone once they've shown that they can handle the new responsibility.
There are lots of ways that kids can show their maturity, whether it's through their consistently good judgment or behavior, a strong academic performance, or even by making it through a difficult time with an impressive level of grace and determination. Parents can keep tabs on their maturity by checking in often. They can also have their child sign a technology contract that holds them accountable for their online behavior.
Finally, when considering their first smartphone, it helps to talk to them about technology issues in particular. Have they experienced or witnessed cyberbullying? Do they know about online grooming? Do they struggle with depression? And as a parent, are you aware that Google Docs can be a hotbed for cyberbullying? Do you know all the ways your child can access the internet and the variety of parental controls (some of which are free!) that are available to you? Each of these questions can open the door to broader discussions about growing up in a digital age, and they can help you determine that your child is ready for a smartphone.
Is Your Child Ready For A Phone?
One of the most frequently asked questions we get here at Bark is, "How do I know my child is ready for a phone?" So we made a quick and handy quiz to help you find out where your family stands!
Help Keep Them Safe With the Bark Phone
The Bark Phone is an absolute game-changer when it comes to online safety, and it's the best cell phone for kids out there. It's a Samsung A13 that comes with Bark built in, as well as robust parental controls like GPS-powered location tracking, app management, call blocking, undeletable texts, and more. Bark also can't be deleted, and the parental controls are completely customizable so it grows with your child. The best part? It has a sleek and modern design, so teens and tweens will be excited to use it. Order yours today! The Bark Phone starts at $49/month with no contract required.
School is beginning to wind down for the summer, but that doesn't mean that Bark for Schools will be taking a break from summer safety. Our technology, reviewers, School Safety Managers, and customer service team work year-round to make sure that your students are better protected online whether they're at school, at home, or even writing their summer reading reports on vacation.
This goes for administration, too. No matter what time of year it is, or where your staff might be taking a much-deserved vacation, Bark for Schools has always got your back. We've even included a helpful, free feature — the Parent Portal — that allows schools to enlist the support of parents. We take our role as a community partner very seriously. Here's how Bark for Schools can help your whole school community — especially during the summer.
Summer Safety: A Refresher On the Parent Portal
The Parent Portal (formerly called the Family Alerts Dashboard) is an invaluable tool for helping to keep students safe. Bark detects many potential issues on school-issued G Suite and Office 365 accounts during school hours. But time and again we've seen that students are also active on these accounts after hours, over weekends, and during holidays. In fact, times when school is not in session are when we see the highest number of certain kinds of issues.
That's why it's so important to have parents and guardians on board with receiving alerts. Kids can use their school-issued accounts around the clock anywhere there's an internet connection. Many 1:1 schools send their devices home with students over the summer. But even if they didn't, school-issued accounts can be accessed on any device. Bark monitors at the account level, which means that kids are covered whether they're using a home computer or school-issued Chromebook. Partnering with parents can prompt a faster response to severe and time-sensitive issues so that kids can get the help they need before it's too late.
In uniting families with schools, the Parent Portal also gives communities greater insights into what's going on among their kids. Alerts from Bark can foster awareness of the issues that affect a student's ability to learn, socialize, and grow into healthy and responsible digital citizens. It takes a village to keep kids safe online, and by enabling the Parent Portal, schools form incredible support networks that can tackle any challenge together.
The Parent Portal is the best way to alleviate some of the stressors on schools while working to keep kids safe online, and it will continue to serve your community as a free safety net throughout the summer break.
Bark for Families
Bark for Schools serves over 1,300 school districts across the U.S., with dozens more joining every month. But concerning online activities — which could be detrimental to your schools, students, and community — are not just confined to school-issued accounts. The Parent Portal is a great bridge for parents to our product for families.
Bark for Families — our flagship product designed to monitor personal accounts — is a subscription service that comes at a discount when registered through the Parent Portal. By monitoring texts, chat, email, YouTube, and 24+ social media platforms, — to help parents raise kids in the digital age.
The Threat of Social Media
We often get the question of how Bark for Families actually helps schools. We know that many students use multiple platforms to engage with their social groups, often hopping from one to another (including school platforms) for various purposes. Among many benefits, however, social media can have a dramatic effect on the well-being of a school. According to the National Association of School Counsellors, social media introduces the following risks:
Cyberbullying or other online conflicts involving students, faculty, and even the school itself

The rapid spread of crisis-related rumors and other misinformation

The sharing of embarrassing, inappropriate, or private information

Increased perceptions of fear or creating a "crisis contagion" — up to 5% of suicides are attributed to situations where learning about crises led to other crises

Potential of becoming a substitute for face-to-face socializing, which can lead to depression
All of this should give pause to a school administration, but an informed community is empowered to act in time to make a difference:
The overwhelming majority of schools tell us that cyberbullying (and its effects) is their primary reason for monitoring their platforms with Bark. But G Suite and Office 365 are only two of dozens of platforms that cyberbullies can abuse. Schools that have parents monitoring social media feel that they have a higher chance of getting ahead of issues.

Students can be guided on the appropriate use of social media, email, and other services before they post something that could have lasting effects.

School communities that are aware of the issues facing their kids are empowered to use their learnings across platforms to improve the well-being of the entire student body.

Parents and schools can identify potentially dangerous situations before they escalate.

Insights gleaned from social media equip school communities to support their students in the aftermath of a traumatic situation, helping to direct a healthy recovery.
A Solution for the Whole Community
Bark for Schools is a free solution for helping to keep students safe at any time or place on their school-issued accounts — even helping with summer safety! Parents and guardians who are enrolled in the Parent Portal are empowered to tackle those issues for themselves, knowing that their school is a partner in the fight against online threats. Finally, parents can subscribe to have their kid's personal accounts covered — they can even sign up to receive a through our website.
Taken together, and alongside ongoing conversations about digital safety, school communities are doing their part in raising responsible digital citizens. Schools can learn more about Bark for Schools and the Parent Portal by visiting our website. We're always available for help should you need it.
**This blog post was updated on July 8, 2021**
Remember summer safety tips from back when you were growing up? They usually revolved around waiting an hour after eating to hit the swimming pool or making sure to be home before the streetlights came on. These tried-and-true pointers still apply today, but there's even more that families have to consider thanks to the incredible access to technology that most kids have. Online safety in the summer months means also making sure tech habits are in order and healthy boundaries are set. In this blog post, we've got eight ways to help keep your kids a little safer while school's out.
Keep Track of Your Kid's Digital Location
During the school year, there's usually no question about where your kids are during the day. Classes, clubs, and sports keep them occupied and generally in the same location. But during the summer, there are sleepovers, visits to the pool, trips to the movies, and countless other warm-weather activities. To get peace of mind while your kids are roaming about, you can use Google Maps, Apple Maps, or if you have Bark, our handy location check-in feature.
Try to Limit Screen Time
Kids may think the hours they couldn't use their phones while they were in class may suddenly become fair game during the summer. But creating chunks of time where their phones are off-limits during the day will encourage them to be creative, play outside, hang out with friends, or even do some chores! Bark's screen time scheduling features let you set different screen time rules for different times of the day — right down to the minute! Now that's a summer safety tip.
Be Sure to Set Parental Controls
Help kid-proof the tech in your house by setting parental controls on phones, tablets, games, cable boxes, and more. Barkomatic is great for finding all of these instructions for locking things down — simply select all of the different ways your child accesses the internet and you'll receive an email with customized results.
Keep an Extra Eye Out for Bullying
Just because kids aren't in the classroom doesn't mean they're not still in contact with each other. In fact, over the summer, kids may only be communicating via email, text, or social media, and this can become a breeding ground for potential drama. Remember, cyberbullying isn't like the bullying you remember. There are more avenues for kids to harass each other than ever before. And unlike in the past, rumors that get spread over the summer don't wait until the first day of school to become common knowledge — they can be spread to the whole class within seconds.
Revisit the Family Tech Contract
With less responsibility during the summer, children may expect more relaxed technology rules. Right now is a perfect time to rewrite or revisit your family's technology contract and make any adjustments to the rules you see fit. For example, if you normally collect your child's smartphone at 8 p.m. during the school year, you could allow them to have it for an extra hour in exchange for taking out the trash or walking the dog. Also, be sure to share the contract with anyone your kids may be spending lots of time with this summer, including babysitters, relatives, or other caregivers.
Encourage Some Educational Screen Time
Not all screen time is created equal. And while kids have definitely earned some good, old-fashioned veg-out time this summer to spend on YouTube and Spotify, make sure they're getting some educational scroll-time, too. We gathered 15 of the most engaging and fun-to-use learning apps for kids, covering subjects from math and language to fine arts. These tools will help keep their brains sharp as they prepare to enter the next grade this fall. For even more summer fun, check out some of the suggested activities in our Camp Bark blog post.
Have Your Family Watch This Kid-Focused Video About Online Strangers
Sometimes, seeing is believing — especially for children as they learn about some of the dangers of using the internet. That's why the Bark team created this video to demonstrate just how easy it is for an online predator to make a fake social media account and pretend to be a child. Watching it will help your kids learn an important lesson: that people really aren't always who they say they are online.
Check Out Some Fun Digital Citizenship Lessons for More Summer Safety Tips
Free time during the summer is a great time to learn more about digital citizenship. Google's Be Internet Awesome initiative teaches kids how to be safe, confident internet users. The interactive site has games, videos, and more that are engaging and fun to explore as children learn about safer ways to interact online. Another great resource for summer safety tips is our Safer Internet Day blog post, which provides parents with helpful conversation starters about digital citizenship. Summer is definitely a time for rest and relaxation for kids, but make sure they're practicing good online habits in their downtime.
**This blog post was updated on August 4, 2021. **
Note: This post contains images that some viewers may find offensive.
Is Snapchat safe for kids? What is Snapchat used for? Kids on Snapchat flock to the app to keep up with friends, create content, and see what's new with the celebrities and brands they follow. But is Snapchat safe for kids? It's well known that social media platforms like Snapchat can expose kids to inappropriate content and potential dangers. Apps like these are always changing, too, and just when you think you know how it all works, the latest update can make your knowledge obsolete overnight. In this post, we take a look at some of the latest updates to — as well as the dark corners of — Snapchat that parents need to know about.
What Is Snapchat?
Snapchat is a photo-sharing and messaging app that's been around since 2011. It's most widely known as the app that launched the "disappearing message" craze that's still popular to this day. As of July 2021, Snapchat has 293 million daily users, which indicates that it's showing no signs of slowing as one of the most common social media platforms out there, especially for young people. With such a large user base, parents might ask themselves: "is Snapchat safe for kids?"
What Is Snapchat Used For?
Before we can address the question "is Snapchat safe for kids?" we first need to answer what Snapchat is used for. Snapchat prides itself as being a spur-of-the-moment messaging platform — a stark contrast to the more formal "tagged photo" culture of social media platforms like Facebook and Instagram. Messages sent to recipients disappear shortly after opening, though screenshots can still be taken. Because of the fleeting nature of these photos, Snapchat is considered the go-to app for sending nudes among young people.
Is Snapchat Safe For Kids?
One of the biggest draws of Snapchat is that messages disappear after a certain amount of time — individual Snaps disappear immediately after viewing and Stories disappear after 24 hours. This can give users a feeling of freedom. The idea that the posts they create aren't permanent, or that they can get away with posting hurtful or sexual content without consequence, is a feature that is commonly abused. But a quick screenshot or recording means that just like anywhere else on the internet, what you post can come back to haunt you. Keeping this in mind, is Snapchat safe for kids? Many parents don't think so. 
Snapchat has a host of features that not only can expose kids to objectionable content but also possibly jeopardize their privacy and safety. Fortunately, Bark monitors Snapchat direct messages (Chats) on Android devices.
The Discover Feature Is Full of Inappropriate Content
What is Snapchat used for that you might not know about? Snapchat has a Discover section that offers a gallery of content that users can interact with. These range from brand advertisements and online publications to posts from some of Snapchat's more popular users. And like so much of the rest of the internet, the content in the Discover section relies on clicks to keep it at the top. This means the content that makes it here tends to be attention-grabbing. It's basically the click-bait of Snapchat. It's easy to guess what topic always gets a lot of clicks: Sex. The Discover section is full of it. Is Snapchat safe for kids? So far, the evidence suggests an emphatic "NO!". But there are ways to make it better.
We've included a few milder screen grabs here, but some of the content is too sexual in nature to host on our website. At the same time, we think it's important for parents to be aware of what their children have access to, so if you click on this link, you'll get an idea of the content Snapchat is serving its users.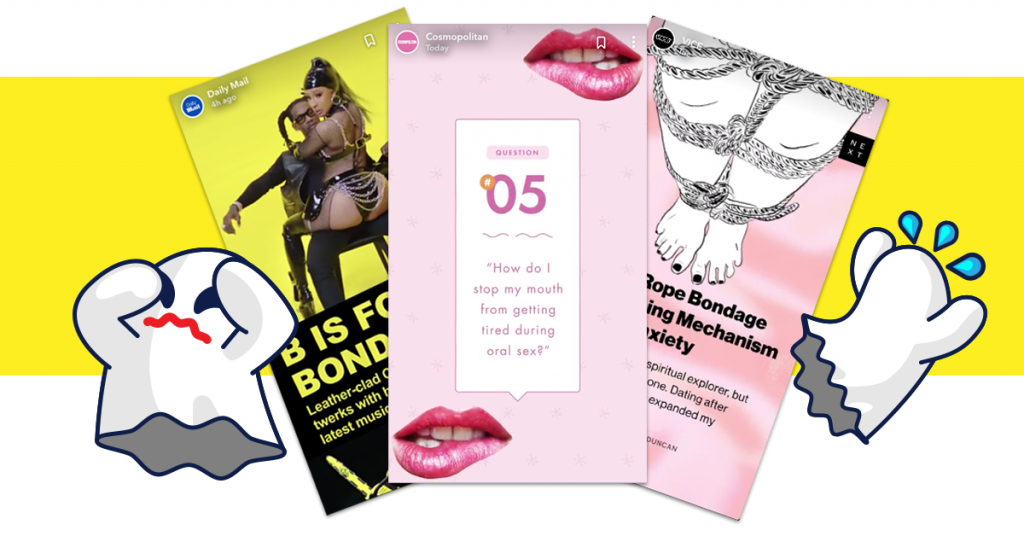 How to Reduce Exposure to Sexual Content
Much like other social media platforms, Snapchat has algorithms that serve content based on demographics, in-app activity, and out-of-app activity. (If you've ever Googled a vacuum cleaner and now your Facebook is inundated with vacuum cleaner ads, you know how this works). Snapchat does age-gate content, however. When a new user inputs their birthdate, Snapchat will show them content based on their age. So if your 13-year-old puts in their proper birthdate, Snapchat has stated that their algorithms will not expose them to age-inappropriate content.
Parents should be advised that this is a limited solution — changing your age on Snapchat only takes a tap of a button. Still, checking your child's birthdate on a Snapchat account is a solid way to help mitigate the amount of adult content they might inadvertently see. You can even make the "keep your birthday accurate" part of your tech contract with your child. Even with these precautions in place, is Snapchat safe for kids? The answer depends on what is Snapchat used for when your kids use the platform. 
The "My Eyes Only" Feature Acts as a Locked Photo Vault
Even though Snapchat is known as the disappearing messages platform, users can save Snaps they've taken themselves by downloading them. They're then easily accessed when you swipe up from the camera screen and open up Memories. This same screen is also the home of a feature called "My Eyes Only," which lets users password protect saved photos they want to keep extra private.
To access "My Eyes Only" photos, you'll need to know the 4-digit PIN. While on the surface this seems like it could just be additional privacy for picture storage, it could be used as a vault for potentially inappropriate photos. The photos that can be stored don't even have to originate on Snapchat — they can be downloads, screenshots, or photos from other people, all uploaded directly from the camera roll.
Snap Map Shows User Locations
Snapchat has a feature called Snap Map that lets people see where their friends are located while they compose their Snaps. Users have decent control over how their location is shared through this feature of the app, but things can take a turn if they're posting to Our Story.
Our Story is a feature that allows users to contribute to a public feed that shows in near real-time events happening across the world. It allows users to communicate directly within the map if they happen to be close to each other. Users don't have to know each other to communicate — anyone can talk to anyone here.
So if kids on Snapchat give out personal information and sends it to "Our Story," it can be seen by the entire community and then possibly put on the World Snap Map with whatever personal information they shared. For this reason, it's important to adjust your children's location-sharing settings to align with your family's values.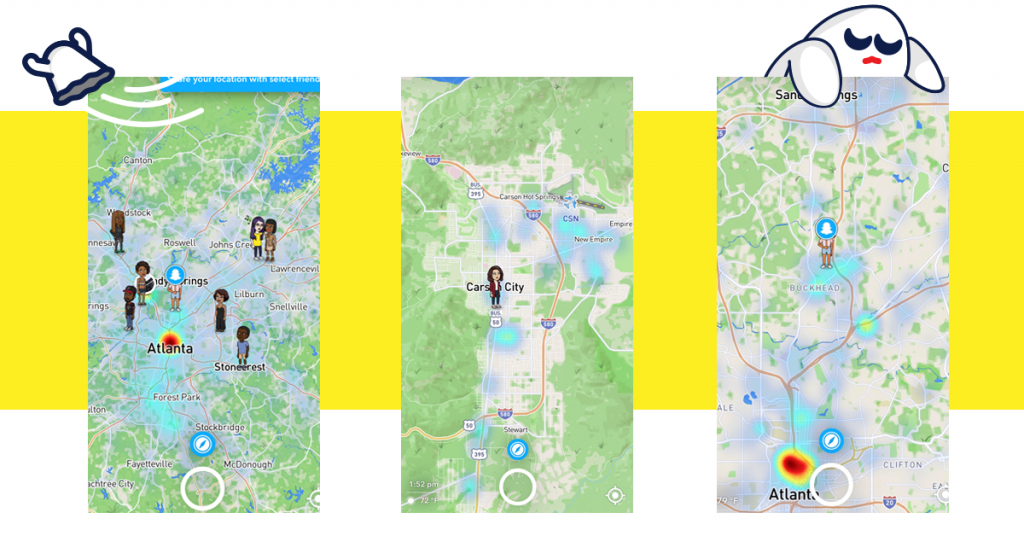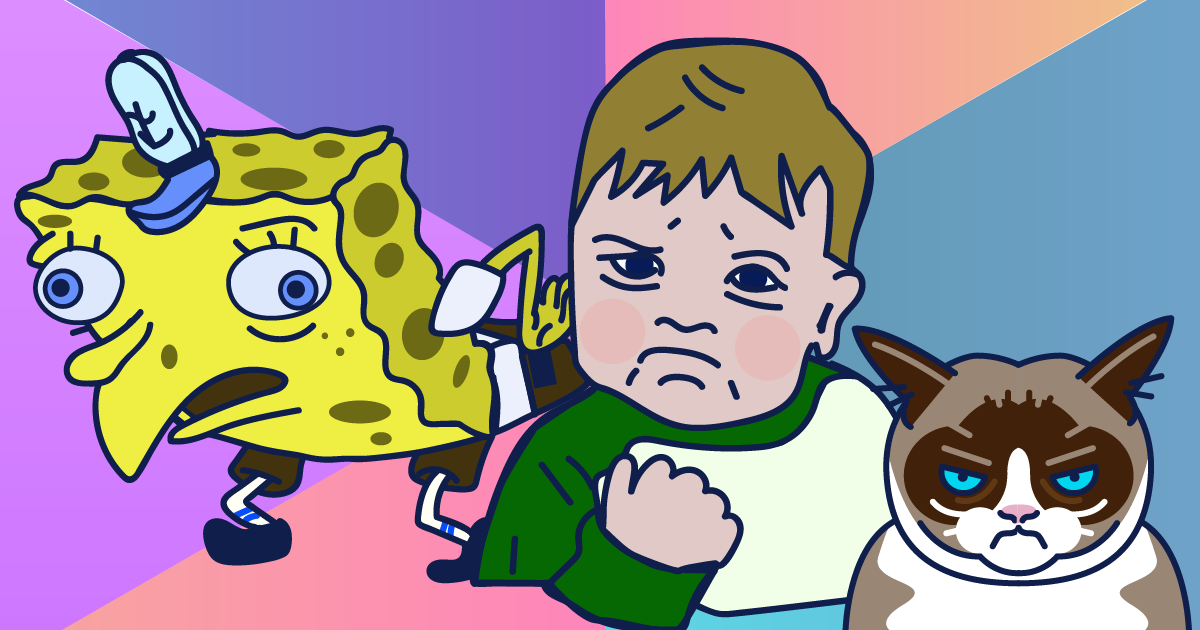 Here are memes explained. To define social media memes (pronounced "meems") simply, they're internet jokes. A play on the word "gene" (seriously!) memes can be seen as little individual units of online humor. They're how cultural trends are expressed and shared online. The biology metaphor goes even further — when these trends reach critical mass, we say that they are "viral." And also like genes, memes can mutate and change over time, allowing for evolution and adaptation to their changing cultural environment.
Memes are inside jokes. Memes are endlessly creative. And memes depend on people (and their ingenuity) to spread. So here is a quick article featuring memes explained for parents.
Memes Explained: What ARE Social Media Memes?
A meme can take nearly any form — images, videos, gifs, and even plain text. They can also come in the form of challenges. Remember the Ice Bucket Challenge? How about the Harlem Shake? Planking? These invited people to take part in a viral trend and share the results on social media.
These days, though, picture-format memes with text tend to be the most popular, and these are the ones we're going to focus on for this post. But remember: Memes are more than just the sum of their parts — they're vehicles for ideas.
Note: Most memes have pictures and words, but not all images with pictures and words are memes. Scenic photos with inspirational messages, for example, are not memes.
The keys to identifying a meme are:
Is it funny?

Is it relatable?

Can you customize it?

Does it apply to more than one situation?
A perfect example of a meme that checks all these boxes is "Distracted Boyfriend."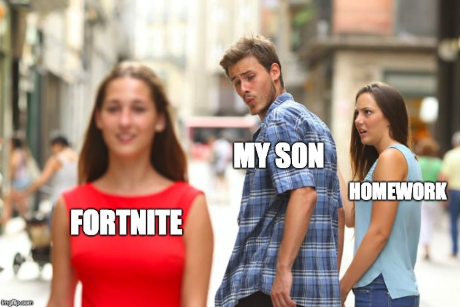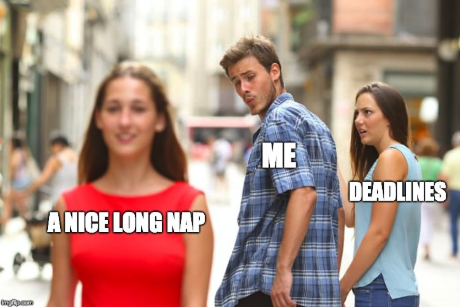 This meme is a way of sharing a joke about a universal experience: There's something you're supposed to be doing, but something more enticing comes along and distracts you. Everyone has experienced this sort of situation. And because of the setup, it's humorous instead of lecturing. Finally, you can customize this love triangle in potentially infinite ways to apply to nearly any audience.
Memes Explained: Where Do Memes Come From?
The beauty of the internet is that memes can come from nearly anything. Many times memes come about purely by accident, as with some famous screenshot memes. These are screenshots that, when taken out of context, leave the "artist" with a customizable canvas for online expression. Other memes come from photographs, TV characters, or even drawings. The only common link between all of them is that they must all be vessels for ideas.
Because memes have been so popular for so long, there now exists a sort of meme "canon," which people can turn to and apply to nearly any situation. Classic memes include:
Memes Explained for Parents: Why Are Memes Funny?
As inside jokes, memes give you the chance to communicate multiple things at once. For example, a kid could text a classmate, "I'm having a hard time with this geometry, I hate it." Instead, she finds a screenshot that matches her mood and expresses the same sentiment in a humorous way — perhaps one that calls back to a popular children's show from their youth.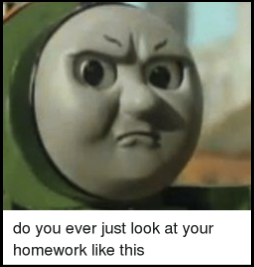 By sharing this specific meme, a kid knows that her friend will:
Understand the difficulty with math

Commiserate with the feeling — everyone knows how tricky math can sometimes be

Catch the reference to the TV show that both of them loved

Understand the absurdity of expressing homework woes with an angry tank engine
Memes Explained: What Do Kids Get From Memes?
Like adults, kids revel in the joy and connection of sharing jokes. There are always new memes and new formats, and sharing/contributing them rewards speed, wit, and creativity. They also receive a sense of belonging. Although many make memes for widespread public consumption, they can also be intensely personal and private. Memes are scalable and can be made to apply to units as granular as a friend group or as large as society as a whole.
Unlike their parents, though, kids today are being raised in a largely digital environment. And because kids like to be funny, memes have become a sort of social currency. In the past, being a class clown meant you were the funniest kid in the room. Today, spreading memes on social media can make you the funniest kid in the school district — and beyond. Some meme accounts on Instagram have upwards of a million followers.
Memes Explained for Parents: When Memes Go Dark
In a previous blog post, we discussed why memes are vehicles for dark subjects that kids struggle with — like suicide and depression. While memes like "Kermit Suicide" don't necessarily reflect a mental health concern, they are symptoms of a struggling generation that shouldn't be swept under the rug. In other cases, memes like The Momo Challenge have also carried unhealthy implications for kids.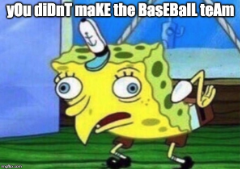 Some memes can also just be mean, however, and they are wielded like weapons. Like any joke, they can be used to disparage, tease, mock, and generally just demean another person. It's not surprising then that social media memes are even used as a way to cyberbully.
Kids with autism face different challenges when it comes to growing up and navigating technology, so helping to protect them online is crucial. For families of kids with autism, screens and assistive technologies have been nothing short of revolutionary. Incorporating apps for autism into the therapy regimen of children with autism — especially for those who are non-verbal — helps them to communicate their needs to their families in ways they would otherwise find quite difficult.
But this same technology that has been so life-changing also presents the same risks that all kids face — cyberbullying, sexual predators, and threats of violence. It also presents an entirely different set of parenting challenges. Here are three important reasons parents should monitor their kids' devices and accounts.
Kids with autism tend to get screens earlier and rely on apps for autism more heavily
Most kids are drawn to screens. But for kids with autism, the pull may be stronger and more crucial to their sense of well-being. This is especially true if their use is tied to communicating effectively. Younger kids with autism may be extraordinarily tech savvy and can navigate games and YouTube like pros, but they may not be able to recognize potentially dangerous online situations.
Predators lurk in the comments sections of popular children's channels, and apps like TikTok have experienced a rash of adults pretending to be kids and friending children. For kids with autism, they may not understand that a grown-up could be posing as a peer.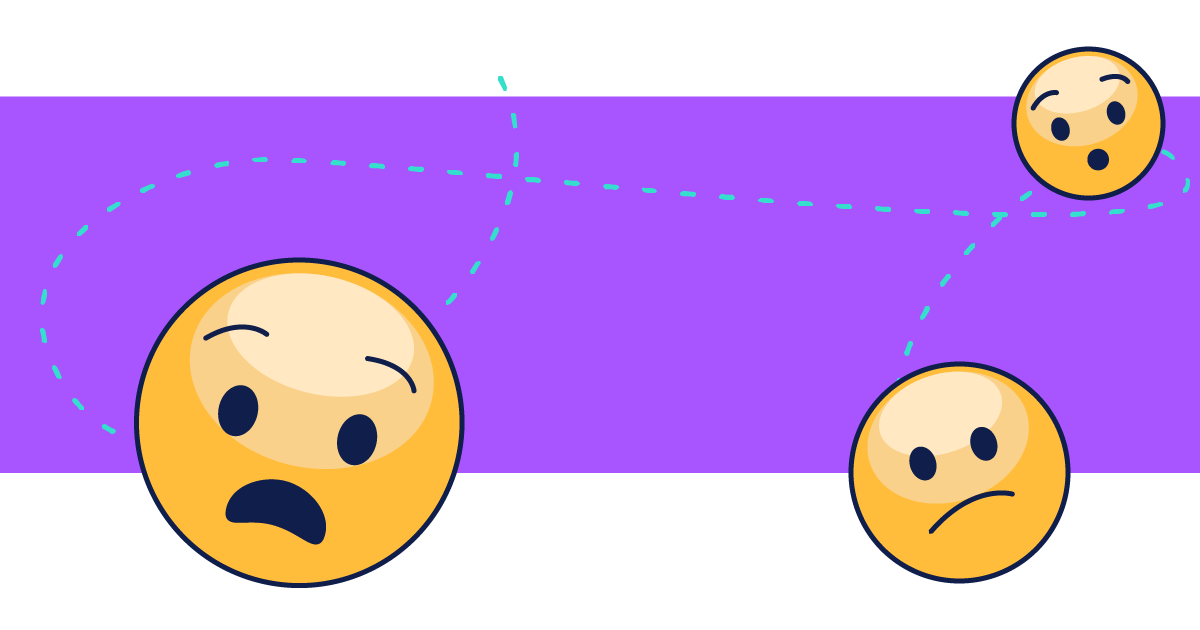 Social cues are harder to gauge online than in real life
For many kids with autism, it can be hard to read facial expressions and tone of voice to tell if someone is joking or teasing. Communication that has been stripped of all context, which is common in quick comments or captions, can be even harder for them to understand. "Children with autism are especially vulnerable to the effects of cyberbullying," says pediatrician and child safety expert Dr. Free Hess. "These kids often have difficulty understanding when someone is joking or bullying in person and this is exacerbated when the questionable behavior is occurring online. In addition, they can be somewhat impulsive and may be more likely to react negatively or dangerously when cyberbullied."
They may also struggle with knowing what's appropriate or even legal to post on their own social media profiles or those of someone else. They may believe that they're just making a joke, but it may fall flat, offend, or even break the law when seen by a friend or classmate.
Kids with autism are at additional risk of experiencing other digital issues, too, including solicitation from online predators. One parent shared how Bark is helping her son recover from such an encounter. "Bark gives our son the ability to have freedom while giving us the peace of mind that he is safe. He is 16 with autism and was the victim of an online predator a few years ago. He is still very trusting and has had limited access to any devices since. Bark has let him be more like other kids his age, and we are thrilled."
Cyberbullying is new ground for targeting kids with autism
In a recent study, 63% of kids with autism were reported to have been bullied, and they were three times as likely to be bullied as a sibling without autism. Cyberbullying has become a prominent way that kids are bullied in the digital age, especially with the advent of smartphones. For kids with autism, this type of harassment can be devastating.
And unlike traditional bullying, cyberbullying can happen around the clock and isn't limited to the playground. For kids with interests and focuses as intense as those with autism, posting earnestly and excitedly about their passions may lead to teasing online. They may also not understand what's happening, or why, and thus not know when to seek help from a trusted adult if things get out of hand.
Bark can help parents and their kids with autism by providing a digital safety net that monitors texts, email, YouTube and 24+ other apps children with autism might be using for signs of cyberbullying, depression, suicidal thoughts, sexual predators, drug use, and more. Bark alerts provide families the opportunity to talk about issues that could become a problem before anything serious happens. for a free, one-week trial.
This April, in honor of Autism Awareness Month, new subscribers can donate their first month of service to the Organization for Autism Research. Use code BARK_OAR19 to save 15% and contribute to their important work.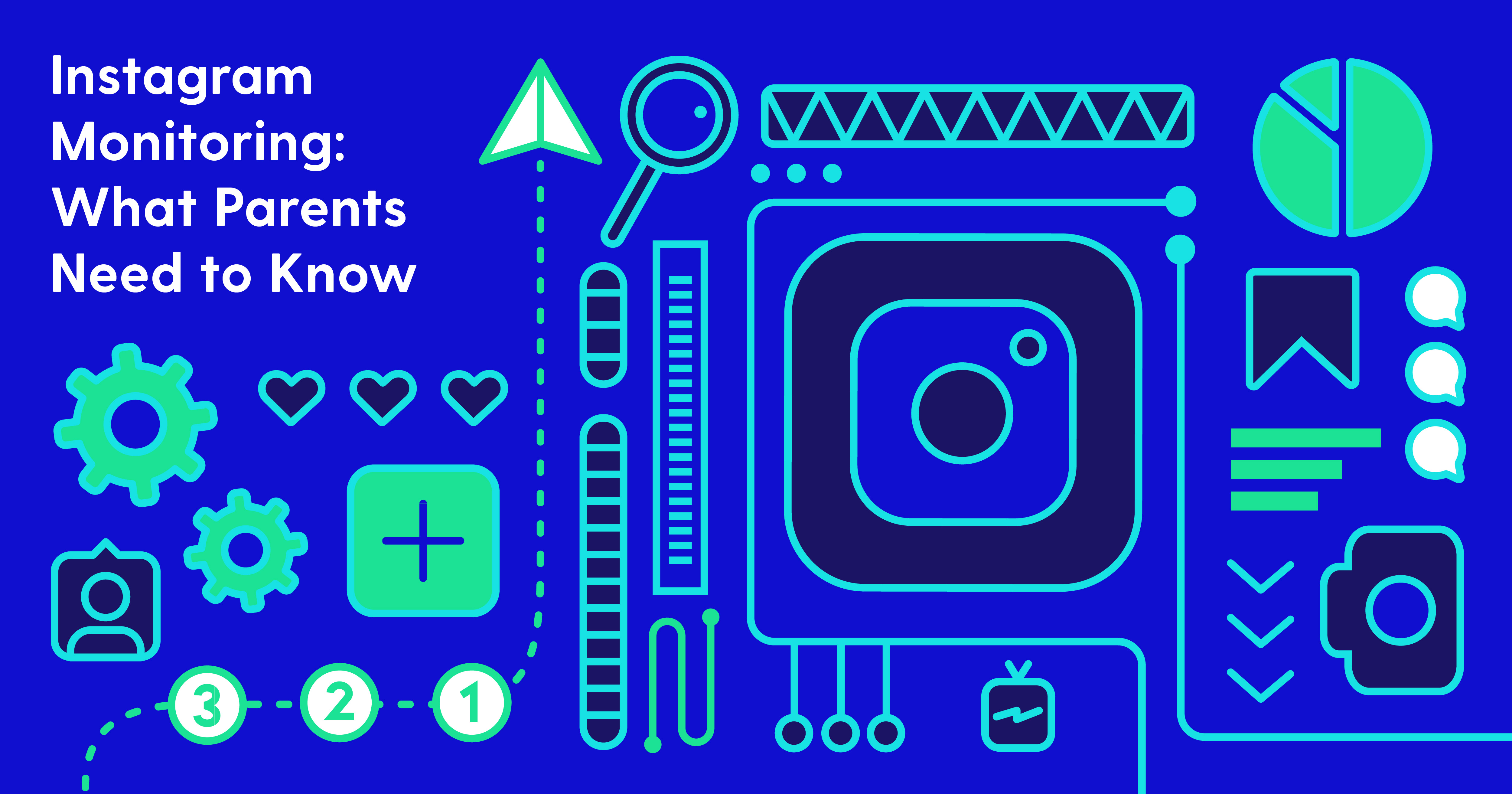 Instagram is a popular social media platform for teens to share photos and videos. People can post things like selfies, memes, and anything else they enjoy, all while allowing others to leave comments. Instagram is a great way to keep in touch, but it also presents plenty of opportunities for cyberbullying and inappropriate behavior. So, is Instagram safe for kids?
Who are your kids following?
First, find out who your kids are following. Today, there's no shortage of viral YouTubers, Instagrammers, and Snapchatters. Unfortunately, some of these internet celebrities create content that is inappropriate. And despite Instagram's safety features and community guidelines, many people get away with posting explicit photos by simply putting a "sticker" on the photo. Check your kid's list of people they are following and go over with them who is an appropriate person to keep following and who they should unfollow.
Is Instagram safe?
Instagram does have some in-app controls, like putting together a list of banned words. The list of banned words will prevent posts with those words in the comments from appearing in your kid's feed and also prevent them from using the banned words. Consider creating a list of words together that your child will ban on Instagram. The banned words can also become part of your technology contract with your child. Creating a list with your child helps maintain open and honest communication about technology. It can also lead to some enlightening discussions about how to be a responsible digital citizen. You can also check out our handy guide for setting parental controls on Instagram here.
Online safety challenges arise as teens learn how to use Instagram and other apps responsibly. It's essential to keep in mind that the frontal lobe – the impulse control and decision-making part of teens' brains – is not fully developed until their early 20's. Kids do not always understand the permanent and future consequences of today's actions. This means that kids today often deal with online issues like cyberbullying and viewing inappropriate content. It's important we have multiple conversations with our kids about online safety and go over the safety features of each app they use. Sometimes, it's not our kid's actions that we have to worry about, but those of others. Online predators are rampant on social media. For an in-depth look at just how dangerous Instagram can be for kids, read what happened when members of the Bark team went undercover as an 11-year-old.
Recently, Instagram has attempted to address the issue of cyberbullying and harassment with something called "nudging". Essentially, if a user types out a comment that contains harmful or abusive language, Instagram will "nudge" the user with a notification that reminds them to be respectful to others. It serves as an encouragement to think about what you post before you do so. Meta (Instagram's parent company) says that since rolling this feature out, they've seen about 50% of people change or delete their comment after viewing this reminder. This is certainly heading in the right direction, but remember your kid can still be exposed to hurtful comments since not everyone is guaranteed to change their words based on the nudge.
Instagram has also launched some parental controls meant to better protect its younger users. Unfortunately, they're easy for kids to work around. One safety feature requires users to confirm they're at least 13 by entering their birth date — but it's not hard for underage kids to enter an age that's older than they really are. The second feature enables users to turn off direct messages from people they don't know, which is meant to prevent strangers from contacting kids. However, there's nothing to prevent kids from turning it back on once their parents leave the room.
The most recent addition to Instagram's parental controls is the supervision feature. This allows parents to connect their Instagram account to their child's, giving them access to monitor their kid's account activity. Some things parents can do with this feature are set daily time limits for the app, see how long their kid spends on the app, and see when their child reports a post/account. These are great parental controls, but the same problem remains — kids can turn this off at any point they decide to. Without a lock or pin code feature, it's essentially based on your kid's willingness to be supervised.
What are Instagram stories?
Instagram now incorporates "stories," which gives users the ability to send disappearing photos and videos, a feature inspired by Snapchat. This functionality is found in the Direct Message section.
You can send a disappearing photo or video either as a group or an individual message. After someone opens a disappearing photo or video you've sent them, the message is no longer visible in their inbox unless you've allowed a replay of your message.
To see messages sent with Instagram Direct, tap the paper airplane icon in the top right of your feed. From there, you can manage the messages that have been sent and received.
What is a Finsta?
Finsta is slang term for a fake Instagram account. Teens and tweens started making these accounts after older generations (and parents) joined their favorite social media platform. Finstas have become a perfect venue for cyberbullying. They allow a person to hide their identity, as tracing an account back to its creator is very difficult without some serious sleuthing. Using Finstas therefore give the perception of no accountability for one's actions.
What is Messenger Rooms?
Messenger Rooms is a feature of Instagram (as well as Facebook Messenger) that lets you video chat with up to 50 other people. To start a room, you must have both an Instagram and a Facebook account. Users can then invite their friends to join the call by sharing a link, and they'll be able to participate whether they have an Instagram, Facebook, or WhatsApp account — or no account at all! Messenger Rooms was created as an alternative to other video conferencing apps like Zoom and Google Teams, but with a focus on making it more "whimsical" and something folks would use for hanging out and socializing, not work. While in a room, users can take advantage of features like:
Playful interactive filters

Virtual party games

Custom 360-degree backgrounds
Potential Dangers
Like other video chat apps, the potential for unwanted guests and inappropriate content are two primary dangers. Fortunately, Messenger Rooms puts the room-creator in control of their guests, with the ability to make a room private, block users, remove guests, and more. If you're worried that your child's room might become overrun with uninvited guests, have them lock it as soon as their friends have joined the call. This will ensure that a stranger who somehow found the video chat link won't be able to participate.
Live Rooms
Live broadcasting has become especially popular in recent months for events like religious services, cooking classes, and workout sessions. Broadcasting is different from a video chat in that the former is one-sided — think of it like a TV show or a podcast. When users tune into a Live Room, they just listen, though they can ask questions in the chat that the broadcaster can respond to in real-time. Messenger Live Rooms has recently expanded its capability to include four live users at once. However, this feature is probably less common among kids (because it's more of a formal presentation than a chill hangout), but it's important to know all of the app's functionality.
What you can do right now to keep your child safer
How to set up a supervised account
From your account, tap your profile icon in the bottom right-hand corner.
Tap the three lines in the top right corner.
Tap Settings.
Tap Supervision.
Tap Create Invite.
Text it to your child. They'll have 48 hours to respond before the invite expires.
Once your child accepts, you're now set up for Instagram Supervision. Follow the on-screen instructions from your Family Center (accessible via Settings>Supervision) to view/make changes to your child's Instagram Settings.
How to set your child's account to private
A private account enables users to select who can access and follow what they post. Public accounts can be seen and followed by anyone, approved or not.
Open up Instagram.
Tap your child's profile picture in the bottom right corner.
At the top right of the screen, tap "...".
A screen will slide open to the left. At the bottom, click Settings.
Scroll down and tap Account Privacy.
Tap to toggle and enable Private Account.
How to block accounts
Tap the offending user's username or profile photo. This will take you to their profile.
Tap the "..." in the top right corner.
Tap Block.
How to report content that is abusive or inappropriate
Tap "..." in the top right corner of the offending user profile or specific post. Or, if it's a comment, swipe left on the comment itself and tap the exclamation mark.
If it's a message, tap and hold on the message and then tap Report.
How to turn commenting off or on for a post
Tap "..." above your post.
Select Turn Off Commenting or Turn On Commenting. You can also turn off commenting for a post before you share it. On the screen where you add a caption or location to your post, tap Advanced Settings, then tap Turn Off Commenting.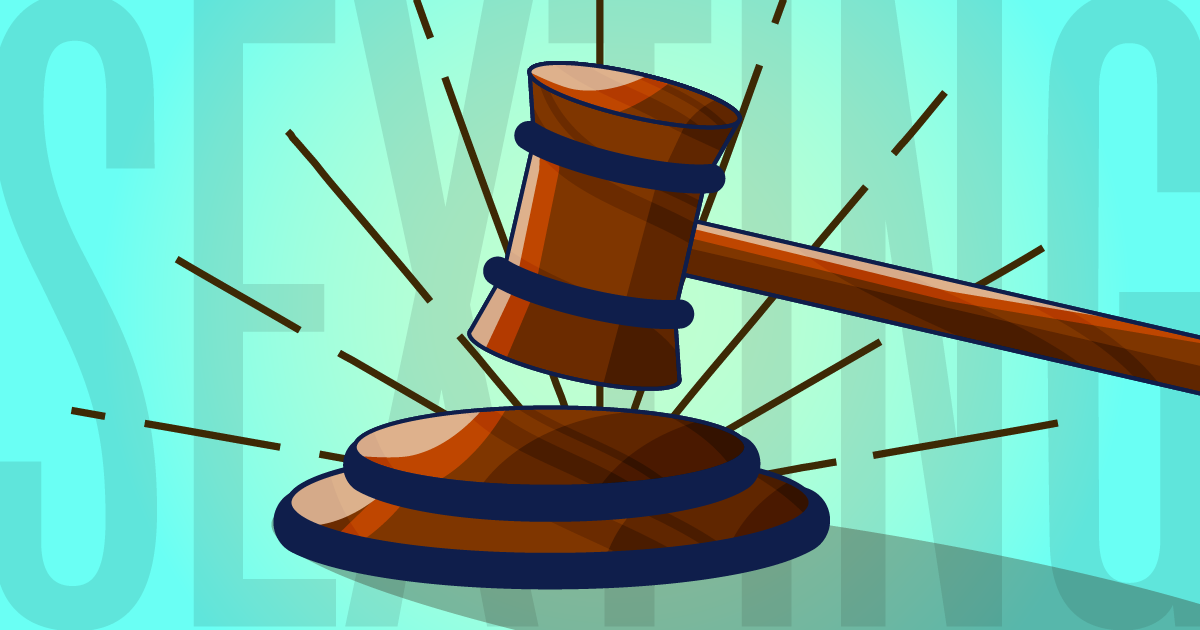 **This blog post was updated on April 6, 2021. **
Sexting among teens and tweens is a relatively new phenomenon, and many state legislatures are still trying to determine what to do about it. Because of this, sexting laws by state vary widely. It can be easy to assume your child would never sext someone else, but kids often feel pressure to exchange sexual messages, images, or videos, so taking the time to have an open conversation with them can give them the opportunity to express any concerns. If you need extra support, Bark can help by alerting you about sexual content so you can talk through issues if your kid experiences them.
In this post, we're going to give you an overview of some of the common questions surrounding sexting laws, as well as links to helpful resources on sexting laws by state.
What is Sexting?
While not all state laws officially define sexting, it's generally regarded as the act of digitally sending or sharing sexually explicit images and/or texts. These can be nude or semi-nude images or just explicit texts. Typically, sexting occurs via text message, but any electronic transfer fits the definition — emailing, sending Instagram DMs, Snapchat selfies, and even TikTok messages. Young people don't always know that what they're doing can, in fact, be illegal and that the ramifications for these actions lead to criminal prosecution.
Sexting Laws: Is Sexting Illegal?
When sexting involves minors, it violates both state and federal child pornography laws. But these laws can be very broad. For instance, federal law considers any sexually suggestive image of a minor to be child pornography. The government can prosecute anyone for the production, distribution, reception, and possession of child pornography.
It follows that sexting and possessing a sext of a minor is illegal. Moreover, it's a strict liability crime. This means the government can prosecute someone even if they reasonably thought the sext was from an adult but was actually from a child. Simple possession is enough to be found guilty.
While sexting can fall under the purview of child pornography laws, many states have laws that specifically address this issue. The Cyber Bullying Research Center's latest legislative update from 2015 reported that 20 states' laws specifically address sending or receiving sexually explicit images from a minor. However, these state laws vary as to whether:
Sexting is a strict liability crime.

The laws require punitive action against sending/receiving.

A conviction will constitute a violation, misdemeanor, or felony.

Legal provisions exist to address "Romeo and Juliet" situations, where two minors send sexually explicit images to each other.
For example, ten states (including Utah, Florida, and Georgia) have felony provisions for sexting. Meanwhile, ten other states (including Pennsylvania, Nevada, and Texas) have legal provisions to treat sexting as a violation. In these less punitive states, judges order a fine, counseling, or community service.
When sexting occurs between two minors, state law varies in how to prosecute these cases. Generally, however, the laws treat sexting between minors with more levity than in child porn cases. For example, some states do not require sex offender registration, as is the case in Rhode Island, Vermont, and Nevada.
What If There Was Consent?
Consent can be a defense to sending or receiving sexts, but generally only when it occurs between two adults. A handful of states allow this defense, including Florida, Louisiana, Nebraska, New Jersey, New Mexico, North Dakota, Oregon, Utah, and Vermont. Of these, only Nebraska treats consent as an affirmative defense if the sexting occurred between two minors. Otherwise, as with statutory rape laws, minors cannot provide consent.
What If There Was Consent, but Not to Distribute?
When couples break up, there's another situation that poses potential problems: revenge porn. Revenge porn happens when one person shares private explicit photos online or with others as payback. Revenge porn also can lead to sextortion, a serious crime that occurs when someone threatens to distribute these images if you don't do what they say. This can include paying money, performing illegal acts, or even sending more explicit photos.
Many states explicitly consider revenge porn illegal, and these laws can apply to both minors and adults. States with no laws to address revenge porn treat it as a crime under child pornography, harassment, and other law.
How Do I Talk With My Kids About Sexting?
If you discover that your child has been sexting, you might be tempted to take away their phone and punish them immediately. But that risks damaging your relationship, causing them to shut down and hide things from you. Instead, be proactive about discussing the issue in a calm and thoughtful manner. It's also a good idea to open the conversation before it's too late and to check in occasionally to make sure everything is okay. Leave room for your child to ask questions, talk to them about affirmative consent, and provide resources that will help them think things through on their own.
You should also make sure that they're aware of the consequences of sexting. If your child does stray into troubling legal territory, putting together an action plan can help you to protect everyone involved. Parents should also be prepared to report more serious incidents to law enforcement if your child is being blackmailed or victimized online.
How Do I Find Sexting Laws for My Jurisdiction?
As we've discussed, state laws vary widely. Some state governments, like California, are even still in the process of debating them. Below, you can find a link to more information on your state's specific sexting laws.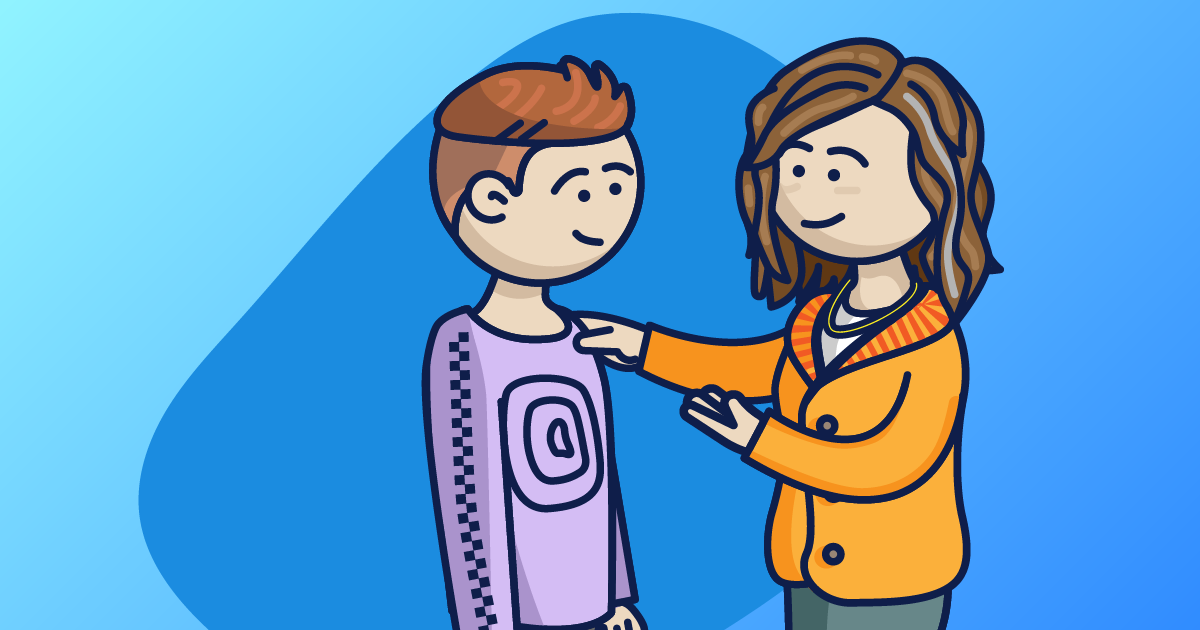 It's easy for parents to get how Bark can help keep their kids safe. But unfortunately, that doesn't mean their kids will immediately understand the benefits of using our content monitoring, screen time management, and web filtering features. A family is a team, and it's great when everyone works together when it comes to digital safety. Talking to your kids about why Bark is so important can get everyone on the same page.
Parents have to do everything they can to help protect their kids from digital dangers, and Bark lets them do exactly that. Kids may balk at what our service does, but you can reach them more easily by using real-world examples to help them understand why content monitoring, screen time management, and web filtering are necessary. Here are some conversation starters for all three features of Bark.
Explaining Content Monitoring
Some kids worry that by allowing Bark to monitor their online accounts, parents will be snooping on all of their conversations. In reality, parents turn to Bark to avoid doing exactly that. Spot-checking devices every night or week is time-consuming and invasive. The beauty of Bark is that it only alerts parents to potential issues. Checking alerts from Bark means that parents don't have to scour every text, email, or post — which gives kids more privacy, not less.
Start the conversation: "I think it's important for you to have privacy. The reason I want to use Bark is that it will only alert me if there might be something wrong. I don't want to read every time you ask your friends what's up, but I do want to know if someone is cyberbullying you or sending you inappropriate pictures."
It's also worth noting that 99.91% of all communications are reviewed only by Bark's artificial intelligence engine. We do have a trained human review team that works to verify urgent or life-threatening alerts, but kids can rest assured knowing that neither their parents nor the employees at Bark are watching their every move.
Start the conversation: "You know how when you first got your permit, you had to have someone driving with you to help you watch for hazards on the road? That's kind of how Bark works — it helps me watch out for bad drivers on social media who might be putting you in danger."
Parents should give their kids some credit — they're often capable of handling challenging situations on their own. But they can't handle everything alone. For times when they're in over their heads — if they're being groomed by a sexual predator or if someone is extorting them with inappropriate photos — Bark allows kids to have someone in their corner.
Start the conversation: "I think it's cool that you have so many followers on Instagram. But some of the comments I've read are concerning, and I want to help you stay safe online. Bark will let me know if someone is harassing you or sending inappropriate messages."
Bark provides families with opportunities to have difficult conversations around what they're experiencing online. Whether it's a classmate threatening to bring a gun to school, a friend engaging in self-harm, or witnessing cyberbullying on Instagram, kids need to know how to rise to the occasion. These conversations can be challenging, but they're worth it.
Discussing Screen Time Management and Web Filtering
Screen time management
If your child is frustrated by the screen time rules you've set for them, do your best to explain how you think these limits could actually benefit them. Using this conversation-starter to show your kid how much you support their non-tech interests can really encourage them!
Start the conversation: "I know how much you love practicing your basketball skills, and I'm so proud of how hard you work to get better. I want to help you follow your passions! That's why I'm scheduling some time for you to focus on the things you love."
Web filtering
Your child might also feel upset if you've elected to block certain websites (or even whole web categories) with our filtering feature. It can be helpful to discuss how you've actually turned these filters on to keep out some of the worst of the online world — not to punish them.
Start the conversation: "I know you feel like your internet access is being unfairly limited, but web filtering is actually good for both of us. You get more privacy because I don't have to go through your browsing history, and I get peace of mind knowing you're using the internet appropriately. A few things might be off-limits, but the rest of the internet is yours to surf. So keep posting your awesome photography on Instagram and using YouTube to find amazing baking recipes. There are still so many great things you can do online!"
At the end of the conversation, it's a good idea to give your child time to explain how they feel about the situation — listen to them and be open. If you let them know that you care about their perspective and want to hear them out, that can reduce friction and help them adjust.
Raising Responsible Digital Citizens
There's no shortage of reasons to celebrate technology. It's also no secret that with new technologies come new challenges. Today's teens and tweens have never known a life without devices, which means they have to learn how to be responsible digital citizens. Parents are in a position to guide their development, and Bark can help them not only keep their kids safe online but also connect them with resources for coaching them on the appropriate use of digital technologies. When families team up to foster responsible digital citizenship, they're setting themselves up for success in the digital age. You can even collaborate on making a technology contract so that everyone can agree on what works best for them.
Parents trust their kids with powerful tools — tools that will allow them to engage with communities across the world. Bark ensures that kids are better protected while they use them, helping families manage and protect their children's digital lives.