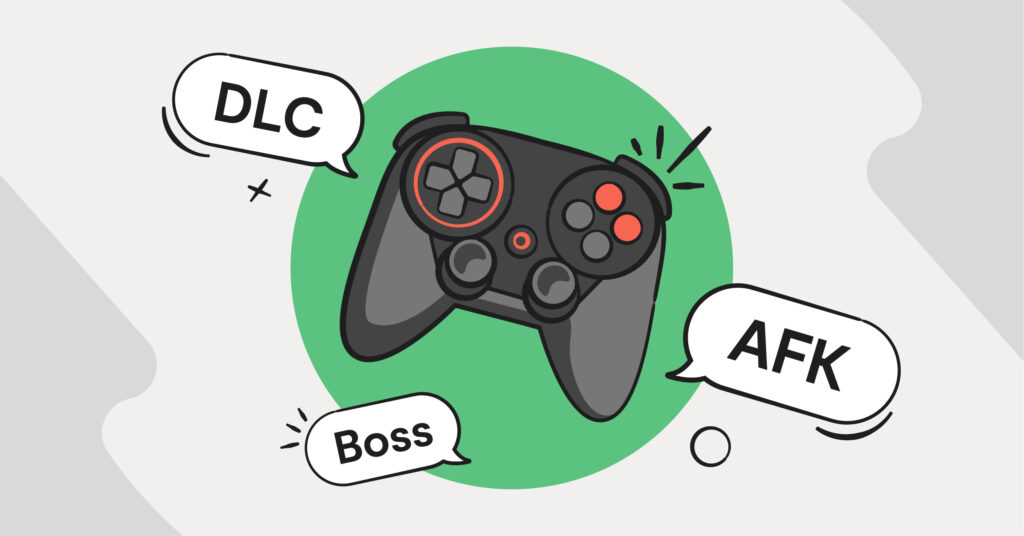 Gaming has come a long way since we were kids! Playing Super Mario Bros on the family TV in the living room was pretty simple, and the only gaming term you had to know was that "1-Up" meant you scored a sweet extra life. Today, many kids — and adults — play video games that connect to the internet so you can join up with other players from around the world. Throw in voice chat, and you're completely immersed in the game, complete with its own acronyms, slang, and more.
If your kid is super into gaming, it can probably feel like they're speaking a different language if you walk by! (And yes, it's definitely different from plain old teen slang). To help you translate, we've researched the most popular gaming terms and slang phrases being used today.
Popular Gaming Terms and Acronyms
AFK — Stands for "away from keyboard" and is used when a player steps away, like "BRB."
Avatar — What a player's character looks like in the game. You can customize them with features, props, and clothes, and more. This is kind of like a Bitmoji — which you're probably familiar with!
Boss — The final bad guy a player has to beat in every level. They're usually bigger, stronger, and harder to beat than the others.
Camping — When a character stays in one spot — "camps out" — to gain an unfair advantage and attack other characters without being seen.
Crafting — The act of building virtual items in a game. For example, collecting rubbing alcohol and cloth to make a first-aid kit.
DLC — Stands for "downloadable content" that gamers can buy for a video game. It ranges from cosmetic upgrades all the way to new levels and game expansions.
DPS — Stands for "damage per second" and refers to the amount of destruction a player can exert in a single second. The higher the DPS, the more deadly the player.
Easter egg — A hard-to-find image, message, feature, or location hidden in a video game. An example would be a poster on a character's bedroom wall that depicts the video game developer's favorite movie.
Esports — The catch-all term for competitive, professional gaming where players (often on leagues or teams) go head-to-head for lots of money.
FPS — Stands for "first-person shooter"; a type of weapons-based game where the player sees through a character's eyes and interacts with the world head-on.
GG — Stands for "good game"; usually said in the text chat after a game ends.
Glitching — When a player exploits a bug (or glitch) in a video game to get an unfair advantage, like running through walls.
Griefing ​​— Intentionally annoying, harassing, or trolling other players in a video game, usually through voice or text chat.
Killstreak — The total number of consecutive kills a player can rack up before dying themselves.
Lag — When there's a delay between a player's action and on-screen activity, similar to when Zoom freezes up during a call.
Loot — The beneficial items a player can pick up while playing, usually after killing an enemy. Ammo and health are common examples of loot that players can scavenge.
Loot boxes — An example of "pay to win" gaming, where players use real money to get randomized "loot boxes" that may contain skins, weapons, and in-game advantages. This system has come under criticism for being a little too much like gambling.
MMORPG — Stands for "massively multiplayer online role-playing game"; these are usually sci-fi or fantasy games (World of Warcraft is a good example) that allow players to interact with large numbers of other players.
Mod — Short for "modification"; refers to when a player changes an aspect of the game to create a new feature.
Noob — Refers to an inexperienced gamer; derived from "newbie."
NPC — Stands for "non-player character"; that is, characters controlled by the computer.
PvP — Stands for "player vs. player." 
PvE — Stands for "player vs. environment." This could be a monster that players have to beat, for example.
Pwned — Pronounced "poned" (like moaned), this term is a variation of "owned" — originally from a typo because the letters P and O are next to each other on a computer keyboard. To pwn someone means to have mastery over them. Ex: "I beat you three times in a row in Fortnite! You totally got pwned!"
Respawn — Refers to when a player comes back to life after being killed in-game.
Skins — Term used to describe new avatar customizations that players can buy or collect.
Squeaker — Insult typically used to describe younger gamers (because their voices aren't deep. Note: This is generally used to make fun of male players, but there are — of course — plenty of other types of players with a range of different voices.
Sweat — Term that describes a try-hard gamer, i.e., someone who goes out of their way to win in an over-the-top, unnecessary way.
Twitch — A popular video-game streaming platform. On it, popular gamers play video games live while providing commentary and chatting with fans.
XP — This gaming term stands for "experience points"; they're used to measure your progress through a game. The higher your XP, the more experience you have and the more powers you'll unlock.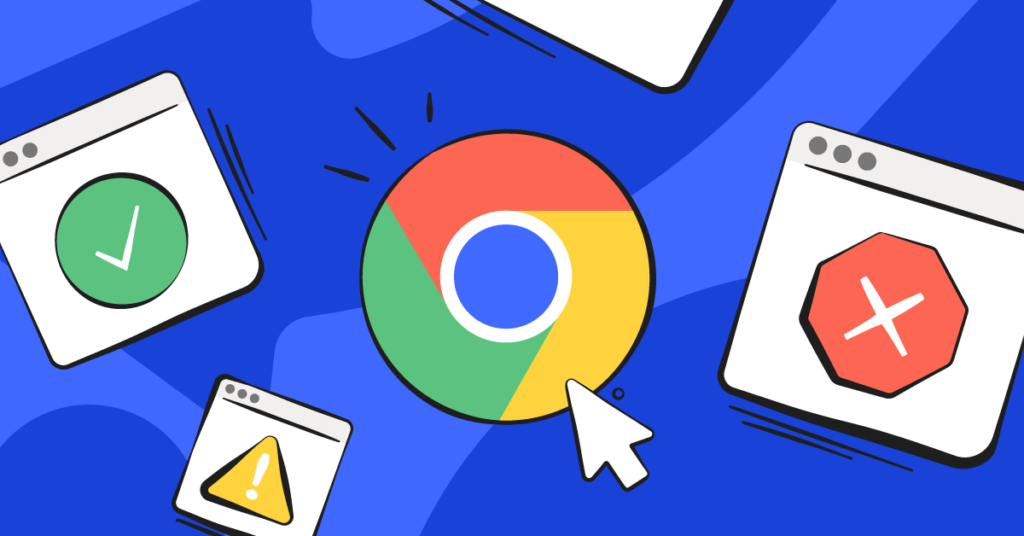 Google seems to run the world when it comes to the internet — from Gmail and Drive to the world's most popular search engine. Chrome, Google's web browser, is popular as well, but it has one huge blind spot: no built-in blocking tool. This means that figuring how to block websites on Chrome can be a little bit of a challenge. Not to worry, though! The Bark team has found the best ways you can help protect your kids from distracting and inappropriate sites.
Blocking With Apple Screen Time
Blocking With Google Family Link
How to Block Websites on Chrome With Apple Screen Time
Screen Time is a feature available on all Apple devices that support iOS 12 or later. It lets you see how much time your children spend on apps, websites, and more. It also has parental controls that let you manage screen time, app downloads, and more.
Just as a heads up, Screen Time is a decent free tool, but doesn't provide comprehensive protection. (More on that below.) Here's how you block websites using Screen Time.
On your kid's iOS device, open up "Settings."
Scroll down until you find "Screen Time." Tap it.
Then, tap "Content and Privacy Restrictions."
After that, tap "Content Restrictions."
Next, tap "Web Content." On this screen, you can choose to limit adult websites or you can lock everything down, and allow only a few websites you manually enter in.
At the bottom, there's another option. Here, you can block individual websites by tapping "Add website" under "NEVER ALLOW." This is where you'd type in the specific sites you want to block. We recommend doing these steps from your own phone with Family Sharing enabled so your child can't change the settings once you're done.
How to Block Websites on Chrome With Google Family Link
Google Family Link is an app that lets parents view their child's phone activity, manage the apps they can use and download, set screen time limits, lock their device, and even track their location. Like Apple Screen Time, it's an okay starter tool but doesn't provide all-in-one parental controls. With Family Link, you can manage the websites your kid can visit on Chrome. Here's how to set it up.
Open up the Family Link app
Select your child and then tap "Manage settings."
Next, tap "Google Chrome."
Choose the setting that's right for your family:

Allow all sites: Your kid can visit any site except for ones you block.
Try to block explicit sites: Family Link will filter out sexually explicit and violent sites — but keep in mind no filter is 100% perfect.
Only allow approved sites: Your child will only be able to access sites you select beforehand.

To manually allow or block certain sites, tap "Manage sites."
How to Block Websites on Chrome With Bark
Bark is your best option if you'd like to be able to block any website and any category of content — like adult websites, gaming, social media, and much more. That means you don't have to know all of the potentially worrisome sites by name!  If you're a Bark user, head to your dashboard and find your child's profile. If you aren't yet, no worries! Head to www.bark.us and sign up for a free, one-week trial.
From your dashboard, select Settings and then Parental Controls.
Here, you can review the rule sets you've scheduled.
Scroll down until you see Screen time rule sets and select the rule set currently applied.
Toggle the app or site to Blocked. You can block entire categories of sites or individual URLs.
Repeat these steps for any other screen time rule sets you've scheduled.
Bonus Tip: How to Enable SafeSearch on Chrome
Now that you've learned how to block websites on Chrome, there's one more thing you can do To help ensure safer browsing, make sure you turn on SafeSearch. This feature helps hide explicit search results like pornography, sexual content, and gore from Google results in Chrome. Keep in mind though, it doesn't block any other types of content (like social media, for example) and your kid can always turn it off.
From your kid's phone, open the Chrome web browser.
Tap the three lines in the top left corner.
Tap "Settings."
Then select "Hide explicit results."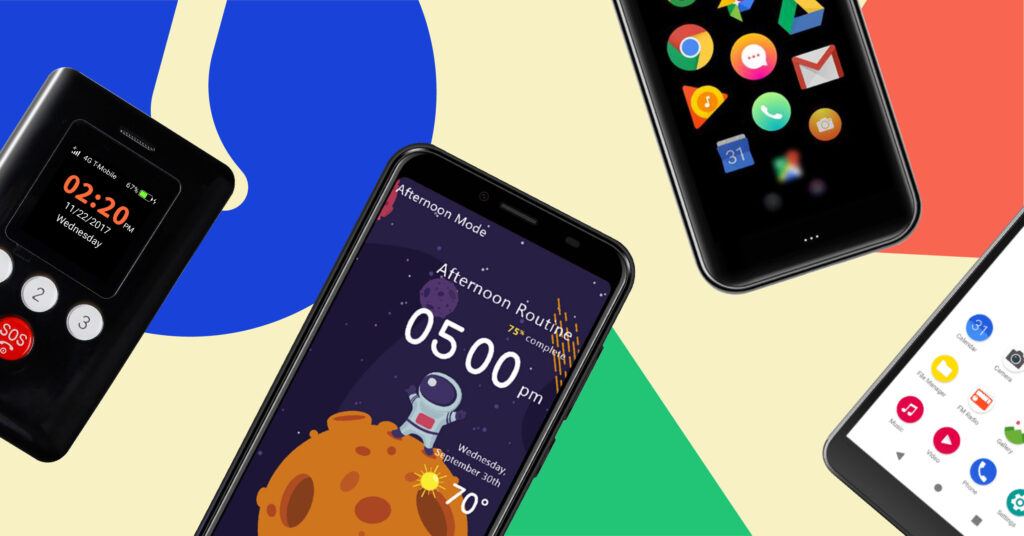 Your child's first smartphone can be a big decision. But what if your child is a little younger and isn't quite ready for all the bells and whistles — not to mention dangers! — of a fully functional phone? That's where finding the perfect starter for kids comes in. Think of these devices like bikes with training wheels.
They're kid-friendly phones that give your family a way to talk and text while apart, while also limiting your child's exposure to the internet, strangers, and other digital dangers. We've rounded up the best options that provide everything you'll need to help give your kid the safest start to their phone journey.
And, of course, when your kid spends time on other devices (like doing homework on their Chromebook or watching YouTube videos on a tablet), we're here to help you keep them safe through it all.
The Best Starter Phones For Kids
Pinwheel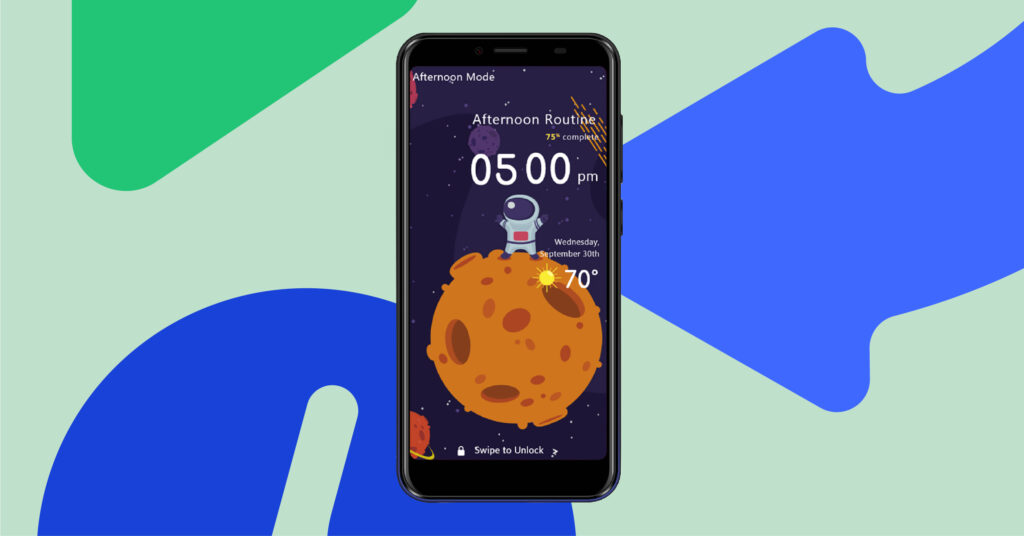 Pinwheel phones are a great option if you're looking for a phone that will evolve as your child grows up. To begin, you can start with a device that only has talk/text capability. Then, with the Pinwheel Caregiver app, you can add in a selection of approved healthy apps when your child is ready to handle the responsibility. You can manage everything they can do, as well as enable apps, read text messages, and more. It also comes pre-loaded with Bark for monitoring.
KidzConnect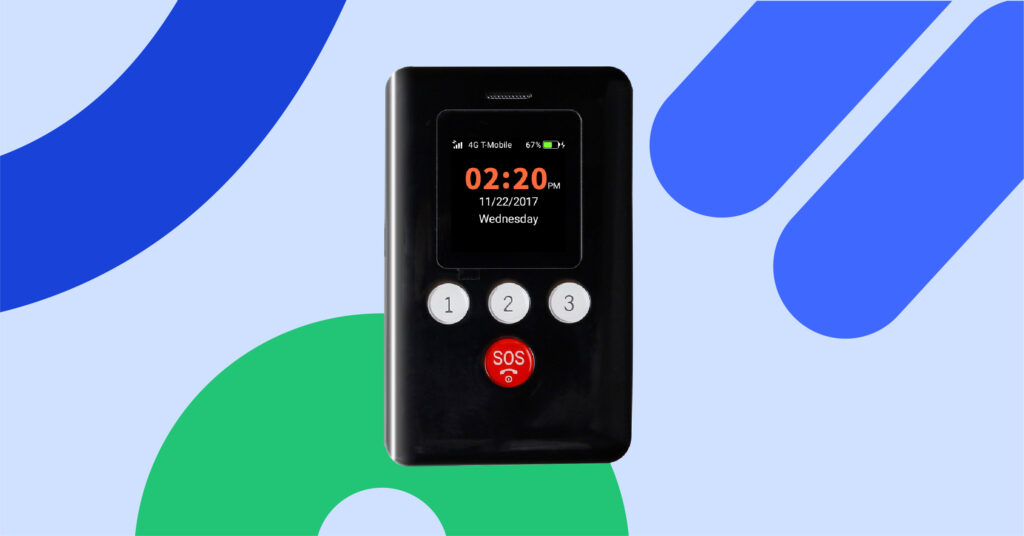 The KidzConnect phone is a great no-frills flip-phone option for parents who need two main things out of a starter phone: GPS tracking and pre-selected texting/calling. You can program up to 15 phone numbers, and these are the only contacts that can message your kid (and vice versa).
There's no web browser or app capability, so potential dangers are greatly reduced. The built-in GPS allows for real-time location tracking, as well as a geofence feature that will send an alert if your child goes out of bounds in your neighborhood.
Gabb
The Gabb Z2 looks like a smartphone but comes with no internet access, no games, and no social media. It provides unlimited texting (including group chats) and calling, as well as GPS tracking to help you stay on top of your kid's location. The Z2's camera enables kids to take and send photos, which gives it more of a "real phone" feel than more locked-down options.
Palm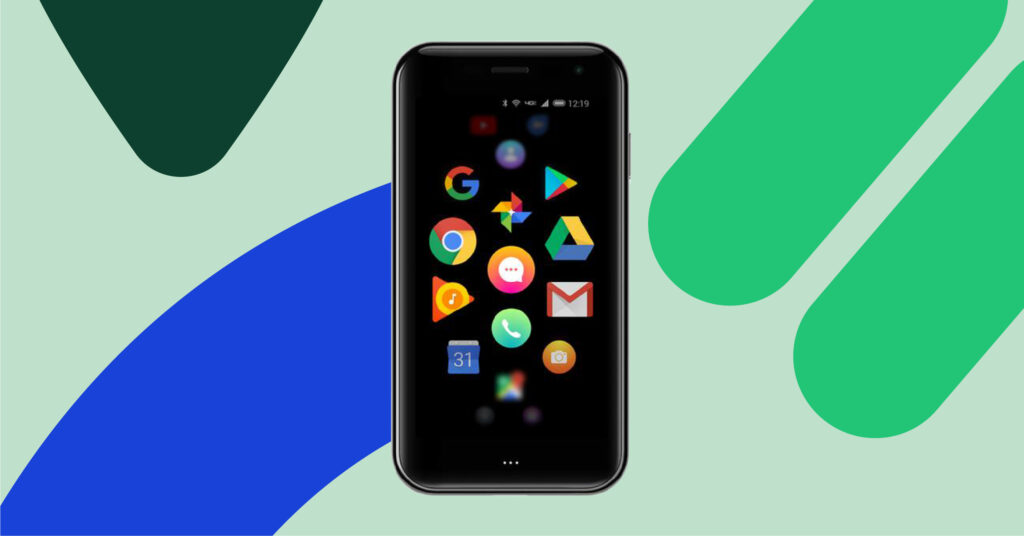 If you're excited about customizing your child's experience a little bit, a Palm phone provides the perfect balance between safety and functionality. Palm prides itself on being super durable, which is great for kids. It also has a purposely designed smaller screen — about the size and shape of a credit card — to help limit endless scroll sessions.
This phone does have internet access, but you can manage nearly everything with Google Family Link and Bark. Your child's supervised experience can include blocked websites and apps, screen time limits, content monitoring, and more, as well as Bark's content monitoring.
Honorable Mentions
Verizon Gizmo Watch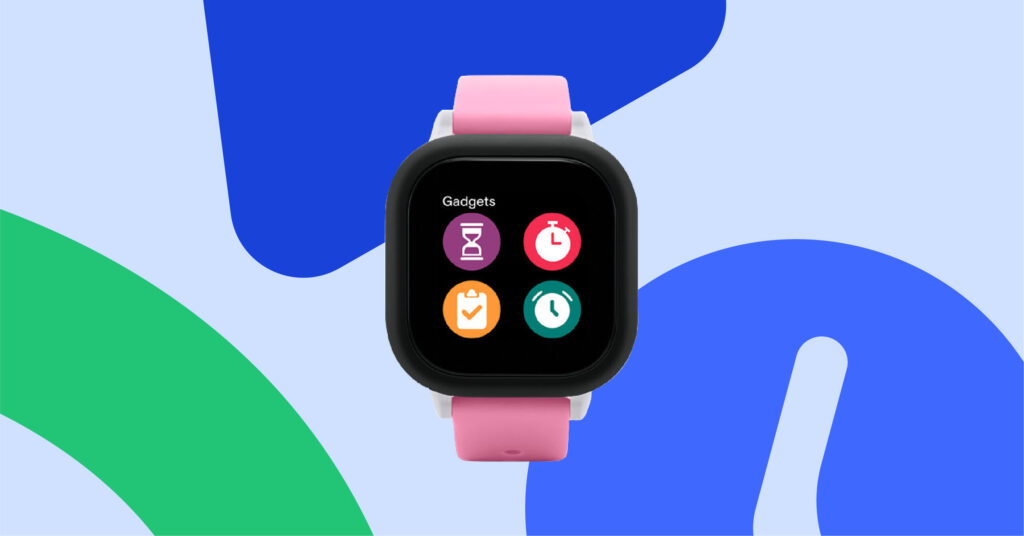 If a phone-like device is still a little too advanced for your child, we recommend Verizon's Gizmo Watch. This is a great introduction to technology for younger children. When your kid straps it on, you can keep up with them in real time wherever they may roam.
You can also program contacts that they can send voice notes to, call, or text message. It's waterproof and durable, so it'll be sure to last no matter how hard your kid plays while wearing it. Just keep in mind that using a smartwatch during class can be a big distraction, so take some time to have a conversation with them about when and where it's appropriate for them to be checking notifications.
Nokia 3310
If this phone looks familiar, that's because it's a redesigned version of the phone everyone had back in the early 2000s! If you want no frills for your child, this phone is the definition of basic. It allows for texting and calling and that is it — unless you count the throwback fun of playing Snake! There's no GPS, but the battery does last for a very long time (some things never change).
iPod Touch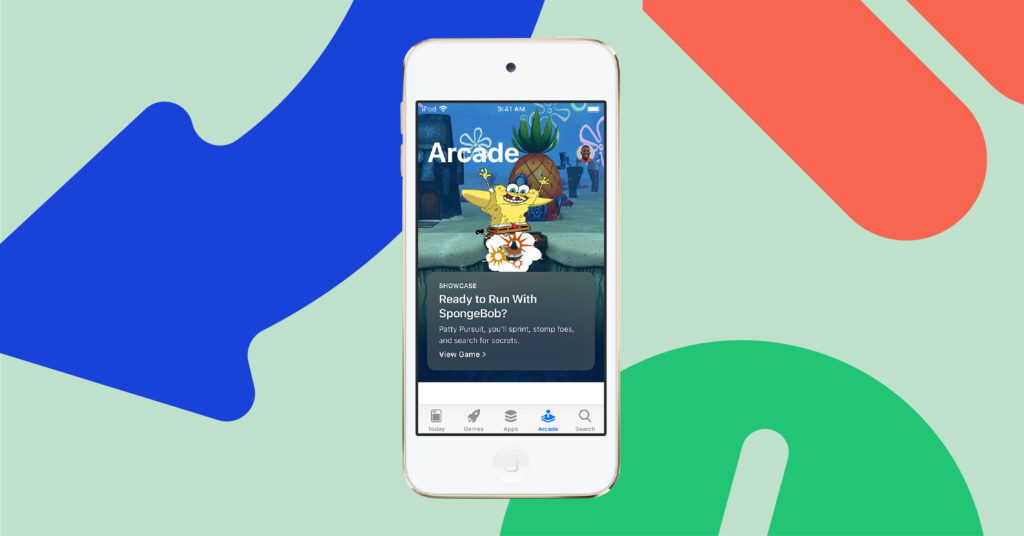 Many families use the iPod Touch as a transition device between simple phones and smartphones for older kids. It doesn't have cell phone service, but with Wi-Fi, kids can do almost everything else, including texting with iMessage, web browsing, and downloading apps.
You can set screen time limits, manage app downloads, and more with both Bark and Apple Screen Time. Bark also lets you monitor iMessage, emails, and 30+ social media platforms and apps.
Online Safety and Starter Phones
At the end of the day, the best starter phone for kids is one they'll actually use and that you feel comfortable giving them. No matter what phone you decide on, make sure you sit down with your child and talk about the ground rules for how they should use it. We recommend filling out a tech contract together even if they're still young. This will help you get on the same page and set expectations, and will also set the stage for future conversations and devices they'll get as they grow up.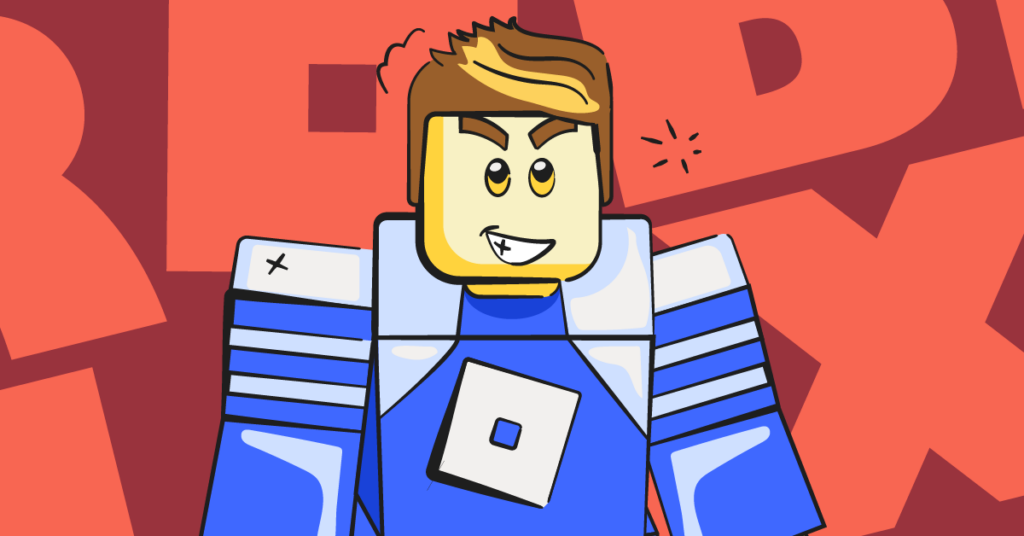 Is your house filled with the sound of your kids playing games on Roblox? Don't worry — you're definitely not alone! Roblox is the most popular video game in the U.S. for children 5 –12. But despite its wild popularity, it can still be a little hard to understand what exactly kids are doing while they're playing it. You may also be wondering "Is Roblox safe for kids?" After reading this blog post, you'll understand more about Roblox's appeal, many of its dangers, and exactly why kids love it so much. 
How Roblox Works
To start with, Roblox isn't just one game — it's a platform hosting literally millions of games that people can choose to play. Users create and publish these games, and they all take place in the Roblox world and are designed in the Roblox animation style, which resembles the chunky characters in Minecraft and Lego.
Games in Roblox are 3-D, open-world experiences, which means that you can go anywhere, in any direction, at any time you like. (Compare this to the old-school video games like Super Mario Bros, which only allowed you to move in one direction — always to the right.)
When it comes to deciding what kind of game you want to play, the sky's the limit! Many of the games on Roblox are free or cheaper versions of other popular video games, like Fortnite and Animal Crossing. You can often find games with characters and settings from pop culture — worlds kids like to spend time in.
Why Do Children Love Roblox?
Creating
Not only can you play and explore in a fun open world, you can build your own game with Roblox Studio. Kids can get super creative and dream up any location they can imagine — from Ancient Greece to the Marvel Cinematic Universe — and make it come to life. Bonus: When they're building out these worlds, they're learning the basics of coding!
Customizing
Kids love creating and constantly updating their avatar (a video game version of yourself that you can customize with hair, clothes, and props). These features can help children express their personalities and interests while playing the game.
Socializing
Just like in real life, young people can get together at the same time as friends and play games and chat. During the 2020 pandemic, virtual spaces and events became super popular ways for Roblox users to socialize and hang out. The game now boasts more than 150 million active monthly users, which means its popularity as a social destination shows no signs of slowing down.
Playing
On Roblox, there's never a shortage of brand-new and exciting games to play, and they often come out faster than traditional game studios can publish. There are also so many different ways to play games on Roblox, including on iOS, Android, Mac, PC, tablets, and gaming consoles like Xbox and Oculus Rift.
Dangers to Watch Out For
As with any other platform that has user-generated content and an in-game chat feature, there's always the chance that kids can run into inappropriate content while playing. This can include profanity, sexual content, drugs/alcohol, and more. The games themselves are often similar to mainstream video games, with simulated violence (players can kill and be killed). There's also the chance of children messaging with potentially predatory adults, though that risk may be minimal thanks to the parental controls we'll talk about in the next section.
Another issue to watch out for is scams. Robux, the in-game currency you can use to purchase upgrades and avatar accessories, can be obtained in a couple of different ways. You can purchase it with real money, receive it through Roblox Premium, or earn it through creating games. Make sure your child knows to ignore players who are offering free Robux — they're most likely phishing scams.
Protections Roblox Offers
When it comes to parental controls and dedication to helping protect younger players, Roblox really walks the walk. Here are just a few of the ways the company safeguards kids.
Chat filters
Roblox automatically filters all chats to help prevent inappropriate content and personally identifiable information from being displayed. Over 400 human moderators help review content that gets flagged by the filter's AI. Things may slip through the cracks occasionally — no filter is perfect — but it's definitely a good effort.
Parent PINs
This really sets Roblox apart from other games and social media platforms. When you set parental controls, you can lock them in place with a PIN code. Many other apps, like TikTok for example, will allow you to toggle on safety settings, but they can be turned off by the child at any time. 
Privacy
From the settings menu, you can choose who can message and chat with your child, along with who can invite them to join them in private servers.
Age verification
One of Roblox's newest features will soon be voice chat for users over 13, and they're rolling out an age verification tool in an attempt to help enforce the age limit. Users will have to upload a photo of their government-issued ID along with a selfie to prove that it's actually them in the picture. 
Restricted mode
The Account Restrictions feature makes it so that absolutely no one can send your child messages or chat with them. These restrictions also limit the games kids can play to a pre-approved, age-appropriate list.
Monitoring
Parents can log in to their child's account and see nearly everything they've been doing on the app, including:
Group chats
Private messages
Friends and followers
Virtual item purchases and trade history
Creations such as games, items, sounds, and more
Recently played games
So, Is Roblox Safe for Kids?
After all this, are you still wondering "Is Roblox safe for kids?" If you take advantage of all of the parental control features and stay involved in what your child's playing and who they're playing with, Roblox can be fairly safe for older kids (12+). Roblox is taking great steps to help protect the children that use their platform, and the company is light years ahead of other kid-favorite apps like Snapchat. 
As always, keep an open dialogue with your kid about Roblox, and make sure your child knows they can always come to you if anything makes them feel weird.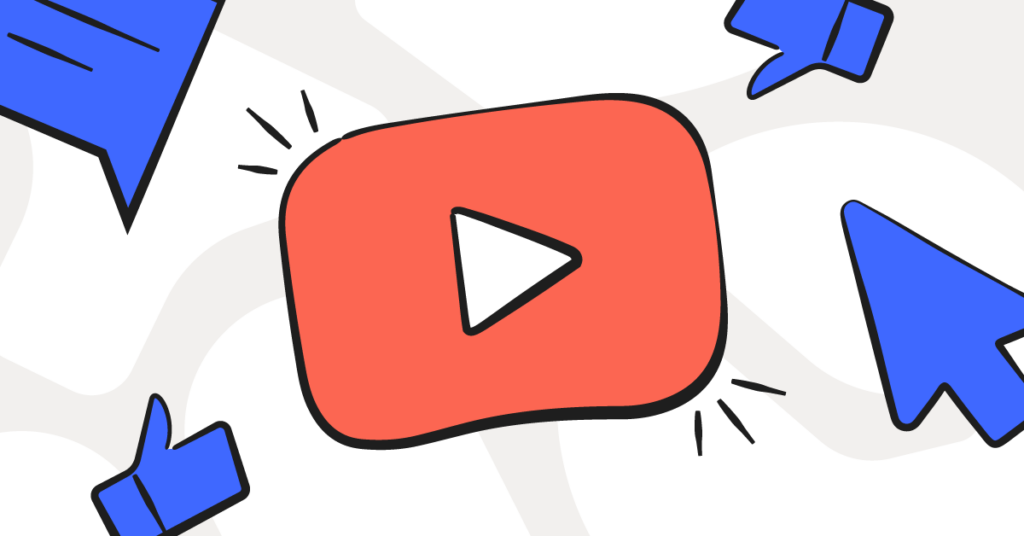 YouTube is one of the most popular apps in the world, and kids especially love it. Part of the app's draw is that it's always suggesting new videos — but sometimes this can spell trouble. Not all content is for children, so it's important to know how to block YouTube channels when needed.
Common videos that families may want to avoid include ones with sexual content, graphic violence, scary or disturbing information, drugs and alcohol, and more. In this post, we've done the research and laid out exactly how to help keep your kids away from inappropriate videos while they're scrolling on their favorite app. 
As a compliment to blocking, be sure to check out our comprehensive guide to YouTube!
How to Block YouTube Channels on YouTube Kids
YouTube Kids provides a more supervised experience for younger children, so parents have the ability to block channels outright. Here's how to do it:
First, open the YouTube Kids app. Find a video from a channel you'd like to block.
Tap the three dots in the upper right corner.
Then, tap "Block." Next, select "Block entire channel."
You're all set! Your child will no longer be able to view videos from this channel.
Blocking Abilities on the Regular YouTube App
When older kids graduate from YouTube Kids to the regular YouTube app, things are a little different. Unfortunately, you can't block access to entire channels. We know — it's definitely frustrating. You can, however, take two steps to help protect them, so all is not lost! You can block recommended channels from popping up and you can block specific channels or accounts from commenting on your kid's videos.
How to block recommended channels
On mobile
Open up the YouTube app on your child's device and make sure they're logged in.
Double-check you're on their homepage by tapping "Home" in the lower-left corner.
Find a video that you'd like to prevent from appearing as recommended. Locate and tap the three dots in the lower right corner of the video.
Next, tap "Don't recommend channel." Now, videos won't appear in your child's account anymore, though they'll still be viewable if your kid searches for them.
On a computer
Open up the YouTube website in a browser and make sure your child is logged in.
As before, tap "Home" in the top-left corner to double-check you're on their homepage.
Find a video that you'd like to prevent from appearing as recommended.
Locate and click the three dots in the lower-right corner of the video. Next, tap "Don't recommend channel."
How to block channels or accounts from commenting on your kid's videos
On mobile
From the YouTube app, find the channel you want to block from commenting on your child's videos.
Tap the channel's icon.
Next, click the three dots in the top-right corner.
A screen from the bottom will slide up.
Tap "Block user."
On a computer
From the YouTube website, find the channel you want to block from commenting on your child's videos.
Click the channel's icon.
Next, click "About."
Then, click the flag icon and select "Block this user."
Need to Block Access to YouTube Entirely?
Sometimes, knowing how to block YouTube channels isn't enough! To help protect your kid from inappropriate content or spending too much time on the app, you may need to pump the brakes on when your kid can watch videos. Bark allows you to limit access to just certain times of the day or block access altogether.
If you're a Bark user, head to your dashboard and find your child's profile. If you aren't yet, no worries! Head to bark.us and sign up for your free, one-week trial.
From your dashboard, select "Settings" and then "Parental Controls."
Here, you can review the rule sets you've scheduled.
Scroll down until you see "Screen time rule sets" and select the rule set currently applied.
Toggle the app or site to "Blocked." 
Repeat these steps for any other screen time rule sets you've scheduled.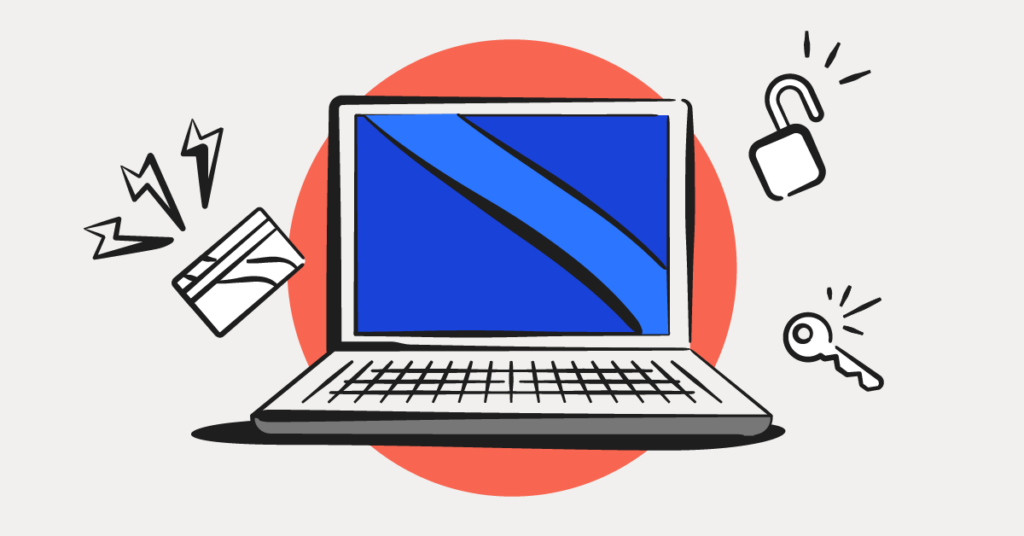 **Note: This is a guest blog post from our friends at EarthLink!**
You already know that keeping your kids safe online can feel like a full-time job. From teaching them what is and isn't okay to post to staying on top of the latest apps, the digital world is constantly changing. But did you know that what you do online can also impact the life of your children for years to come?
As a parent or guardian, you're the one accessing your children's bank accounts, social security information, medical records, and more. And as more of our confidential lives move onto the internet, it's never been more important to ensure it stays secure.
But who would want access to a child's information, especially before they have anything like a credit score or regular income? Unfortunately, personal information — and a blank slate — can go a long way on the dark web. Here's some helpful information about cyber protection software.
What's the Dark Web?
The dark web is basically the seedy underbelly of the internet. At the top of the internet, you have indexed pages — think things like Google search results — which are easily accessible. Drill down further, and you'll arrive at the deep web. The deep web has non-indexed pages, which require a login to view. This includes things like company intranets, online bank accounts, email inboxes, and more. If you go past the deep web, you'll reach the dark web. It also has non-indexed pages (so you can't find it through a quick search), but these typically involve illegal niches, like selling personal data.
When security breaches happen, the hackers typically go to the dark web to sell stolen personal information. Information like social security numbers and bank accounts are valuable, no matter who they belong to.
How Can the Dark Web Affect My Kids?
Most adults who have a credit card or bank account receive alerts if an unexpected charge comes up, which makes it easier to catch any security breaches and quickly cancel the charge.
But what happens when someone is using a child's identity? Most kids don't need their social security or banking information very often, so any breach could go undetected for quite some time. If a thief steals your child's social security number, they can open credit card accounts, obtain driver's licenses, buy property, and more, depending on how long it goes unchecked. It can make it difficult to open a legitimate account for your child down the road — or they could be saddled with a low credit score and debt that isn't theirs.
Growing up is hard enough without all that added stress!
How Can I Protect My Kids from the Dark Web?
Like most things, the answer to this question depends a little bit on how old your children are, and what they're doing online.
First and foremost, all adults should have a dark web monitoring service. When choosing a service, look for features like a password vault, a VPN, identity theft reimbursement, and specific steps to take if your information is found in a security breach. Once you've chosen your software, install a VPN on any device you're accessing private information on, from your family's shared computer to your smartphone. And be sure to include any accounts you have for your kids and to add more as they're created.
Next, if your children are old enough to be posting on their own profiles, be sure to talk with them about safe practices. Remind them to never post their social security number, address, or account information (whether that's a bank account number or an email username and password) online.
As they get older, you can help set them up for success by passing down the value of dark web monitoring services and real-time alerts for irregular charges or account logins. Part of being a responsible citizen now includes looking after your private information online. As our medical charts, paychecks, and more move online, this is only going to become more important.
Finally, don't forget to apply these rules of thumb to yourself! If your children attend things like summer camps, be diligent about only providing confidential information when required. Just like you check your own accounts, be sure to stay alert for anything regarding your children's accounts, including notices from the IRS that their social security number was claimed as a dependent on someone else's tax return.
While nothing can fully prevent you from experiencing an online data breach, being aware of the risks and taking precautionary steps can go a long way towards preventing any information from being stolen — and managing the repercussions if it is.