Digital Parenting 101: A Guide to Raising Kids in the Digital Age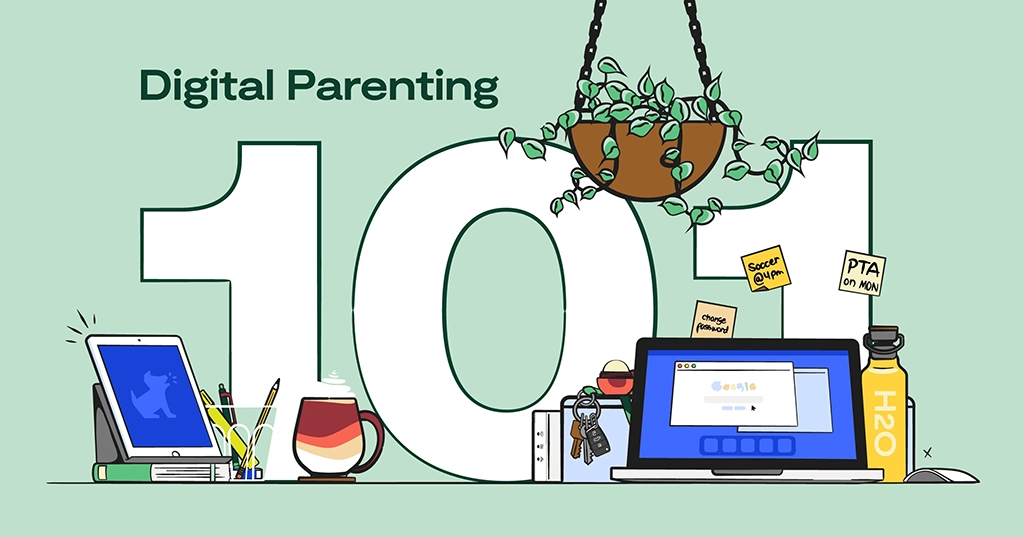 Digital technology has become an essential part of our lives, and it's no different for our children. Whether it's watching YouTube videos, playing online games, or chatting with friends on social media, our kids are spending more and more time online. As a parent, it's important to embrace all that technology can offer your child while also ensuring their safety and well-being. Here are some tips on digital parenting 101:
Create and Sign a Tech Contract
Signing a tech contract is an excellent way to establish expectations and guidelines for device usage. A tech contract should outline rules for device usage, consequences for breaking the rules, and guidelines around online behavior. Make sure your child understands the importance of the contract and agrees to abide by it. Not sure where to start? You can download Bark's Technology Contract here.
Set Boundaries
Setting boundaries around screen time and online activity is crucial for your child's safety and well-being. Create clear guidelines around device usage, and make sure your child understands them. Consider using parental controls on devices and apps to limit access to inappropriate content.
Talk Openly and Honestly About the Benefits and Dangers
Having open conversations with your child about the things they're seeing online is essential for their safety and well-being. Ask them about their online activities, who they're chatting with, and what types of content they're viewing. Teach them about online safety and privacy, and encourage them to come to you with any concerns or questions they may have.
Model Healthy Tech Habits
As a parent, it's important to model healthy tech habits for your child. Limit your own screen time and prioritize face-to-face interactions with your family. Avoid using devices during meal times or family activities, and encourage your child to do the same.
Embrace the Benefits
While there are certain risks associated with the digital age, it's important to remember the benefits as well. Technology can provide opportunities for learning, creativity, and social connection. Encourage your child to explore these positive aspects of the digital world while also being mindful of the potential risks.
How Bark Can Help
Even after establishing your family's rules about the internet, your child might not always follow them. That's why having an additional safeguard in place can be helpful. Bark's award-winning monitoring service alerts parents and guardians when there's a potential issue they need to know about — including cyberbullying, sexting, online predators, depression, and more. Sign up today to monitor your child's texts, email, YouTube, and 30+ apps and social media platforms and get one week of our service completely free!
About Bark
Bark is a comprehensive online safety solution that empowers families to monitor content, manage screen time, and filter websites to help protect their kids online. Our mission is to give parents and guardians the tools they need to raise kids in the digital age.