Gifts for Tweens and Teens: The Ultimate 2020 Holiday Guide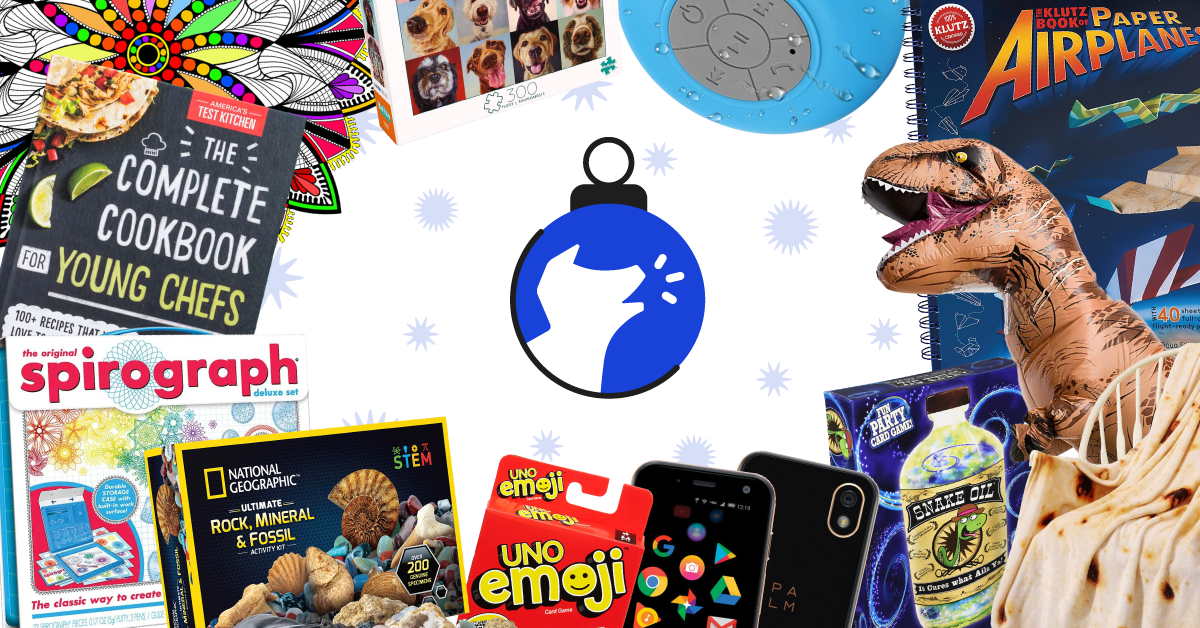 Whether you're holiday shopping for your own kids or for beloved friends and family, you probably know it can be a little hard to find the perfect gifts for tweens and teens. While Gen Z definitely has some trends and fads that may make you feel a million years old, they're still kids that like having fun in much the same way you did growing up — just with access to more cool technology. We've compiled a list of gift ideas (digital and old school) that the kids in your life will be sure to appreciate, from new takes on vintage games (looking at you, Uno Emoji) to timeless classics (O.G. Spirograph always rocks). Note: Our team recommends Baby Yoda wrapping paper, no matter what you end up buying.
Educational Gifts for Tweens and Teens
The Complete Cookbook for Young Chefs: If your kids have been expressing interest in spending some time in the kitchen recently, we recommend this beginner's cookbook to get them started. The recipes in it were thoroughly tested by more than 750 kids to get them just right for cooks of all skill levels ― including recipes for breakfast, snacks, dinners, desserts, and more.
National Geographic Rocks & Fossils Kit: This introductory kit is a perfect way to kickstart your kids' interest in geology and physical science. They'll receive a huge curated collection of not only polished rocks and gems, but also geodes they can crack into themselves, actual fossils from prehistoric animals, and even a real meteorite specimen from outer space!
Digital Devices
Palm Phone: Not every family will feel comfortable giving their kids access to smartphones. But if you're looking for a smart way to gradually introduce your tween to digital technologies, look no further than the Palm Phone. With a screen measuring only 3.3 inches, this phone encourages a minimal approach to apps and screen time. It also runs on the Android operating system, which means that it's safer for kids! You can check out other great options for younger users here.
Waterproof Bluetooth Shower Speaker: If your kid likes to sing in the shower (and who doesn't?) and belt out Harry Styles or 21 Pilots tunes, we can't recommend this shower speaker enough. The speaker has suction cups that attach it to the tile, which means they'll no longer have to place their cell phone or Bluetooth speaker precariously close to the shower curtain to try and cut through the noise of the faucet. Instead, your kid will be able to skip songs, dance, and sing to their heart's content, all while getting clean. It can pair with any device, allowing your kid to put on their favorite Spotify playlist and pump up the jams!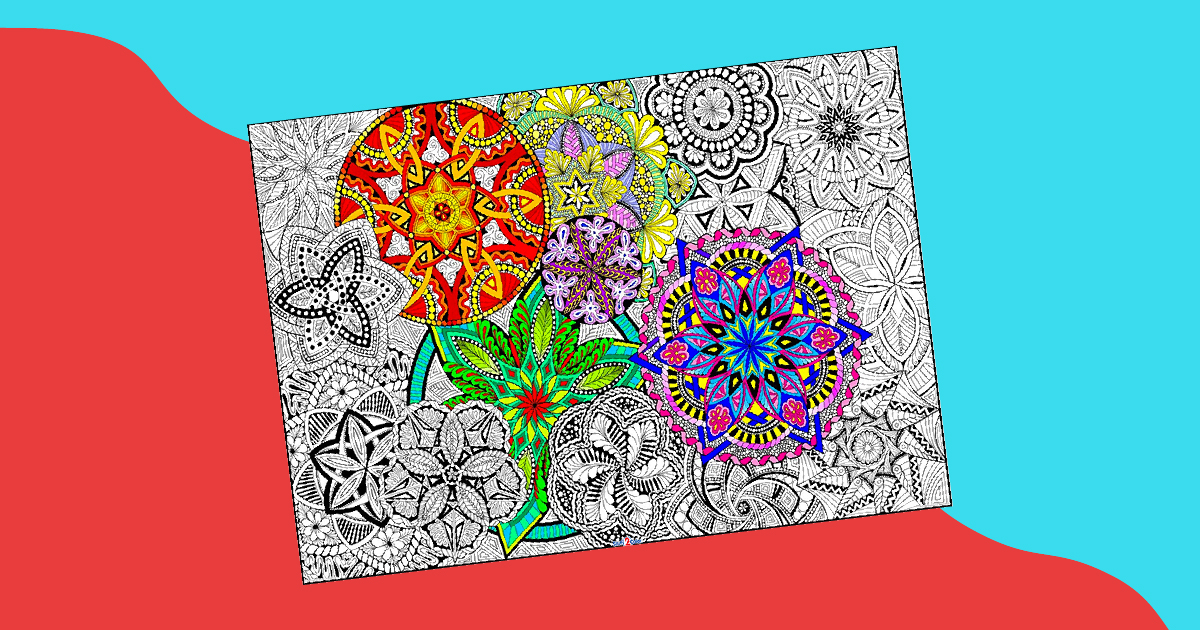 Arts and Crafts
Spirograph: Some things are classics for a reason, and Spirograph is no exception to this rule. Our parents played with Spirograph, we played with Spirograph, and now your kids can experience the joy of swirly, curly pen drawings. But be prepared, you'll be finding colorful sketches and geometric doodles all over your house for the next few weeks.
Giant Coloring Posters: Kids love to color! Because of that, there may be no better gift for tweens than giant coloring posters from Stuff2Color. From castles and dragons to mandalas and winter scenes, any kid can find something that will kindle their artistic spirit. And who knows — you might even find something for yourself! Order a few for your tween to put on their bedroom wall, and pick out a couple of extra posters for the whole family to work on together.
Wacky and Fun
Inflatable Dinosaur Costume: If you've seen those funny videos of people in dinosaur costumes mowing the lawn or doing the American Ninja Warrior course, you know just how hilarious it is to watch them in action. These inflatable dinosaur costumes are a total hit with kids, and they can provide countless hours of entertainment by playing Jurassic Park.
Burrito Blanket: It's a truth universally acknowledged that every kid loves tacos and burritos, so this fun blanket will definitely bring some fun to movie night this winter. With this flannel blanket, your kids can wrap themselves up tight like their favorite tortilla-based food and get comfy and toasty. You can even wrap up the family cat and make a purrito!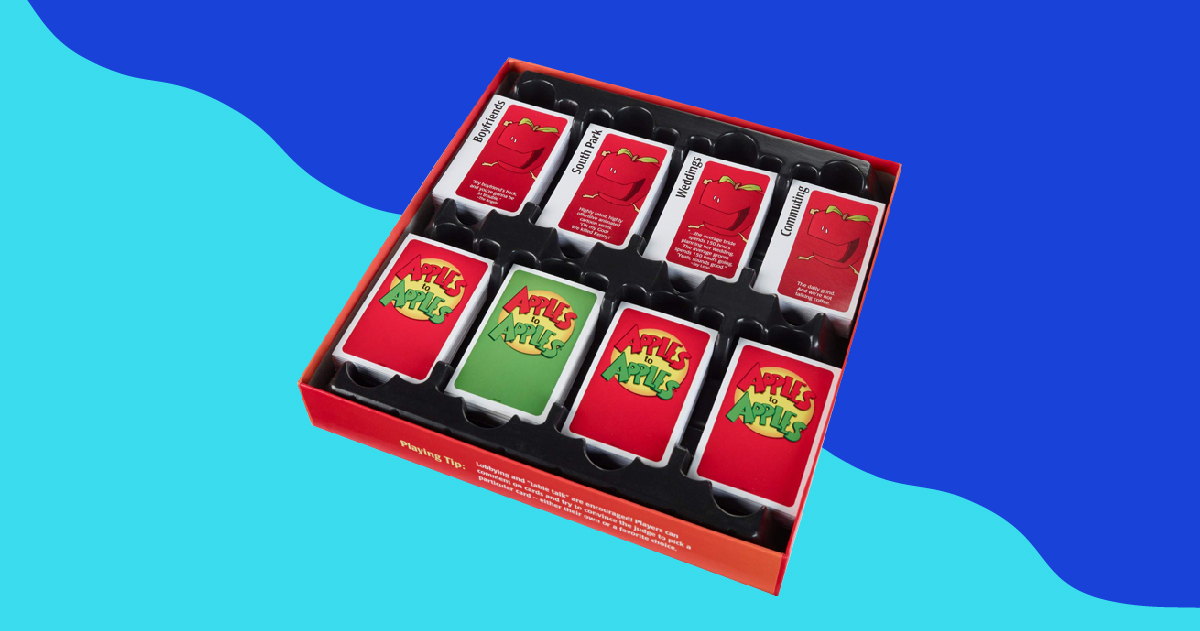 Games for Everyone
Apples to Apples: Some games just never go out of style, and Apple to Apples is one of them. This associative game tests your knowledge of the other players and the sense of humor that they have — or at least that you think they have. Everyone is dealt a hand of cards with random subjects on them (Antarctica! Tyler Perry!), and then each person gets a turn to pull from a draw pile made up of adjectives (Inspirational! Sharp!), showing it to the group. Everyone then plays a card from that they think the judge will pick as the funniest combination (Musical! Beets)! Whoever has the most cards picked in the end wins.
Uno Emoji: Reverse, reverse, draw four, wild card — if these words sound familiar to you, your family probably enjoys a rousing game of Uno on family game night. This special edition of the game features some of the most popular emojis kids are using today, which can help increase the sassiness quotient of the game by a whole lot. Expect a lot of winky faces when your kids slam down those "skip" cards just when you're about to call Uno.
Snake Oil: If your family enjoys the game Apples to Apples, you've got to try a round (or three) of Snake Oil. In this uproarious card game, players take turns creating sales pitches for brand-new products using cards that have nouns on them, while one person takes the role of a prospective buyer. So, for example, you could combine "garden + vest" and sell a "Garden Vest" to a farmer, sweetening your sales pitch with whatever details your imagination can conjure up. Maybe it's biodegradable or comes with a free car! The sky's the limit with this game.
Puzzles and Projects
Follow Your Nose Dog Puzzle: Sometimes, there's just nothing better than cozying up on a cold winter's night around a table and digging into a jigsaw puzzle. The only way to make it better would be to solve a puzzle that's composed of a bunch of adorable, make-you-want-to-boop-their-nose dog faces. Plus, when you're all done, you can teach your kids how to cover it with glue to make it into a poster you can hang on the wall!
Paper Airplanes Craft Kit: Compared to our generation, kids today may not have as much experience building and flying paper airplanes because of how tech like email, Google Docs, and text messages has replaced a lot of paper assignments. That's OK, because it's time to remedy it with this super-fun instruction book for building aerodynamic planes and gliders! Once everyone's built their flying contraptions, take them outside to see who can launch theirs the farthest or achieve the longest hang time.
When You Get Your Kid a Bike...
It's always a good feeling when you give the perfect gift — it shows that you've been paying attention, and your kids will never forget your thoughtfulness. We like to encourage families to get creative when it comes to spending time together, and we hope our guide to gifts for tweens and teens makes it a little easier for you to do so this holiday season. And while digital devices may not be right for every tween, Bark can help to keep your child safe when the time is right.
About Bark
Bark is a comprehensive online safety solution that empowers families to monitor content, manage screen time, and filter websites to help protect their kids online. Our mission is to give parents and guardians the tools they need to raise kids in the digital age.