iOS 17: What Parents Need to Know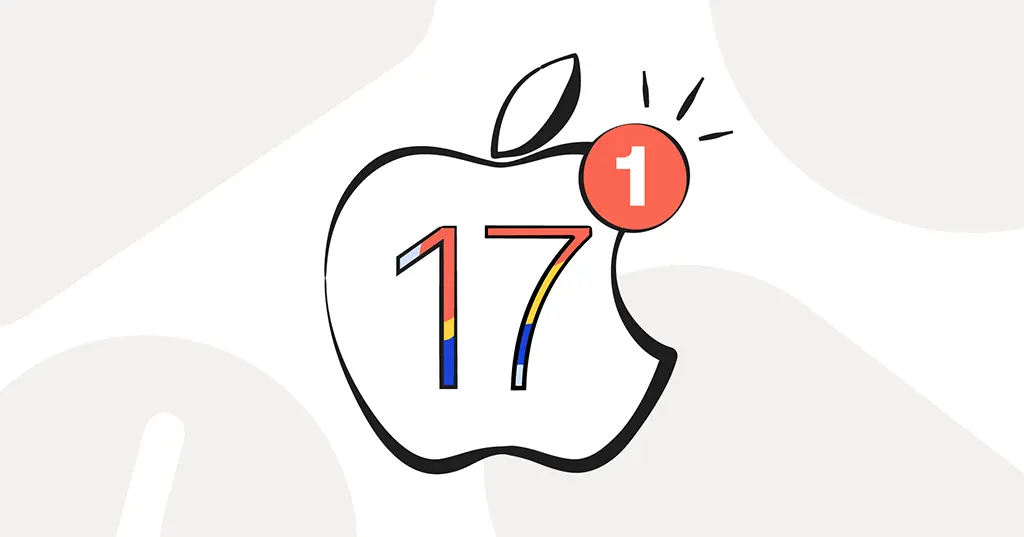 It's another September, which means it's time for another iOS update for all the Apple families out there! This year, iOS 17 is dropping, and while not as groundbreaking as last year's — editing and unsending texts! — there's still plenty for parents to worry about. As usual, there's also fun features that kids and parents alike will enjoy. 
iOS 17 Features to Worry About
Instant in-message location sharing
Instead of figuring out how to drop a pin (which somehow always takes a minute!), users can instantly share their location in the middle of texting. This is a cool feature if your child is meeting up with their best friend, but it could be concerning if they're messaging someone you don't know.
FaceTime video voicemails
Remember Marco Polo? Apple has created their own version of video messages with FaceTime video voicemails. If the person you're contacting isn't able to pick up, you have the option to leave them a message they can watch later — and also save into their camera roll to watch again. If you're worried about this feature, the good news is that Bark can monitor saved photos and videos and alert you to inappropriate content.
Number swapping with AirDrop
Your child will now be able to hold their iPhone near someone else's iPhone or Apple Watch to use NameDrop. The ease with which they can get a stranger's contact information is scary! Pro tip: Consider the Bark Phone, which allows you to approve every single contact your kid wants to add.
Enhanced private browsing
Private Browsing now locks your private browsing windows when you're not using them, completely blocks known trackers from loading on pages, and removes tracking added to URLs as you browse. Kids will be able to open private browser windows and lock them with their face or a passcode — a recipe for potential dangers!
Coming Later This Year
Journals
Using machine learning, "iPhones will create personalized suggestions of moments for you to remember and write about based on your photos, music, workouts, and more." We already know that kids use Google Docs and the Notes app for keeping journals —this will be one more way to lock content on an iPhone.
Easy Airdrop image sending
You can put your iPhone close to someone else's to initiate an AirDrop image transfer — and continue the transfer even if you step out of range.
iOS 17 Features Just for Fun
Standby
Have you ever wanted to turn your iPhone into a clock? Now you can with Standby mode. Simply turn your iPhone on its side while charging and set it so you can see a clock, a calendar, or the weather at a glance.
Personalized contact screens for outgoing calls
You've always been able to add a contact photo for what you see when someone calls. Now, you customize what they see — a photo, a meme, a bitmoji, or something else entirely!
React with hands
Want to spread some cheer? You can now add a reaction that fills the camera frame with 3-D augmented reality effects like hearts, fireworks, confetti and more.
Live stickers
Create your own stickers with animated versions of your live photos, which can be fun additions of your pet, your car, or anything else you've snapped a pic of.
Swipe to reply
Instead of holding down on a message and choosing "Reply," now you can just swipe to answer a text in the thread.
How Bark Can Help
Whether your child will have iOS 17 or will remain a few updates behind, Bark can help you with content monitoring, screen time management, website blocking, and location tracking! Start your free, one-week trial today to see how it can benefit your family.
About Bark
Bark is a comprehensive online safety solution that empowers families to monitor content, manage screen time, and filter websites to help protect their kids online. Our mission is to give parents and guardians the tools they need to raise kids in the digital age.