A Privacy and Security Guide to Bark
At Bark, we take your trust seriously, and we believe that you deserve complete transparency about how we're securing your data and preserving your privacy. We're committed to every aspect of your child's online safety — whether it's detecting digital dangers or encrypting your passwords — and we want you to feel at ease knowing that your data is secure.
Bark is a company based entirely in the United States, and every one of our employees goes through a stringent background check to ensure that we have only the best folks working to help protect your kids online and in real life.
Our Secure Technology
Bark has invested heavily in a state-of-the-art security infrastructure that helps protect your data from breaches. Some companies are content to store your personal information in plain text, relying on their security network to do the heavy lifting. We have a strong network, too, with database encryption backed by Amazon Web Services (AWS). But we've also taken additional steps to ensure that your data is useless to anyone who shouldn't have it.
Bark has three different kinds of encryption spread across our infrastructure. In a nutshell, encryption works by converting your information into packets of letters and numbers that get scrambled so that no one can read them unless they have the decryption keys. All of our databases, physical servers, and web browser sessions are encrypted so that hackers can't access your personal data.
We've also put policies in place that protect your data even more. Every Bark employee is required to take their own security measures, including hard-disk encryption, multi-factor authentication, and regular software updates.
Security Checklist
Encrypted with TLS
Second-layer security from AWS, including multi-factor authentication and user-specific access keys
Regular internal security audits and training
Compliant with SOC 2 Type II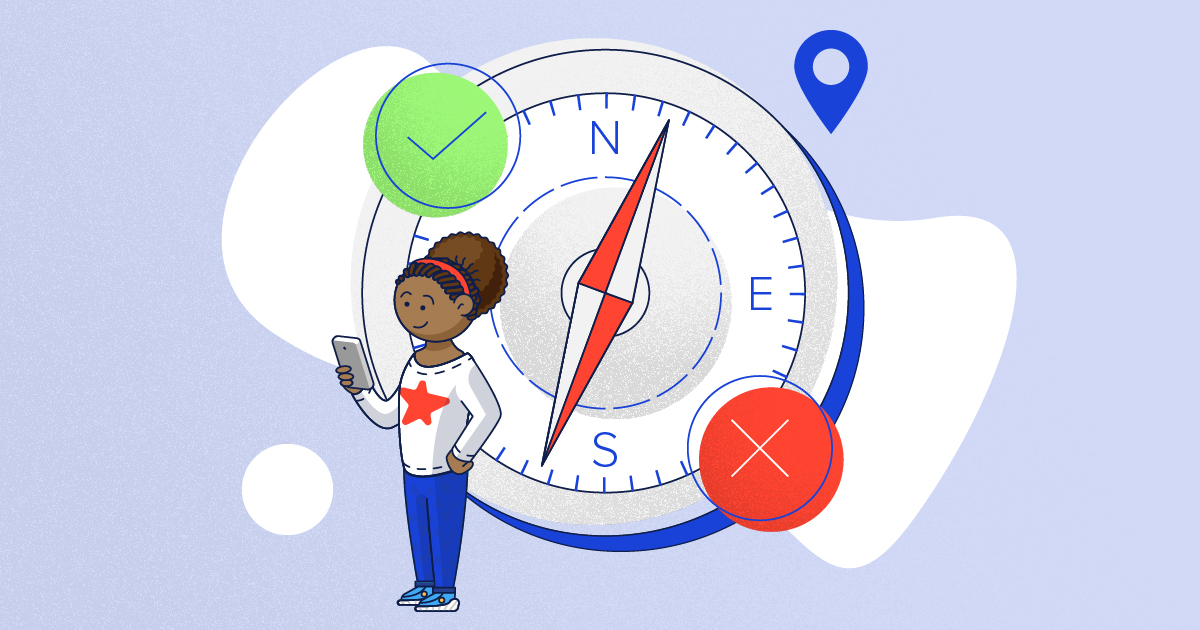 What We Mean by "Privacy"
We are adamant that parents and schools should own and control all their data. This means we would never sell or give away your data without your consent. We also don't hold on to your data any longer than is necessary to help keep your kids safe. We remove it within 30 days of analysis, but if you want it gone sooner, just ask!
When you share your personal information with Bark, we immediately encrypt it so it can't be traced back to you. By looking at everyone's data together, we can see larger patterns that help us learn and grow, and your privacy is completely preserved the whole time. We are also compliant with more privacy and security regulations than are legally required of us.
Some might have noticed that we ask you to share location data with us. This information is used only for our Check-Ins feature, and only when a Check-In is actually in progress. Parents find a lot of value in Check-Ins, which allow them to know whether their child is where they're supposed to be. This is a great tool for families, but it's also completely optional.
Privacy Checklist
Parents and schools own all data

Data is purged within 30 days of analysis (sooner by request)

No data is given or sold to third parties without consent

Consent may be withdrawn at any time

COPPA

compliant — Protects minors from deceptive marketing practices

FERPA compliant — Gives rights to families over educational records

CIPA

compliant — Requires schools to adopt internet safety policies

AB 1584 compliant — Allows schools to contract with third parties
Protection by Design and Default
At Bark, we know how important it is to protect all aspects of your children's online safety. Whether you're a parent or a school administrator, we want you to know that we take our responsibility seriously. You can always learn more by checking out our blog, reading our white paper on why we offer Bark to schools for free, or reaching out directly to help@bark.us. We also invite you to read our Privacy Policy and Terms of Use and Service.
Want to learn more about Bark? Check out this interview with our CEO, Brian Bason.
Bark monitors text, chat, email, YouTube, and 30+ social media platforms for signs of cyberbullying, sexting, sexual predators, suicidal ideation, threats of violence, and more. We're trusted by families and schools to help protect more than 3.5 million kids across the country for a free, one-week trial!
About Bark
Bark is a comprehensive online safety solution that empowers families to monitor content, manage screen time, and filter websites to help protect their kids online. Our mission is to give parents and guardians the tools they need to raise kids in the digital age.